Gluten Free Hot Fudge Pudding Cake Recipe is scrumptious chocolate fudge heaven!
Be still my heart!!
I have found the perfect, and I do mean perfect chocolate cake.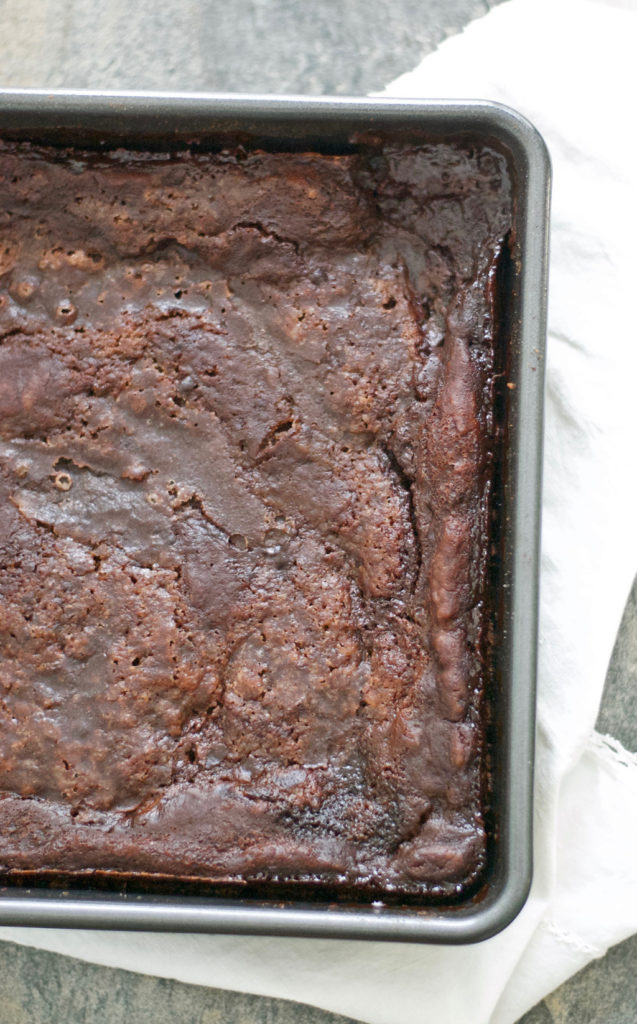 It is so delicious that you will not be able to eat more than one slice at a setting; trust me, you will be so sorry if you attempt it!
Have you ever eaten something so rich, so sweetly good it almost made your mouth pucker?  Yes…no?
For those of you who have been blessed with one of those so-good-your-mouth-puckers dessert will understand the one slice limit; for those who have not, you can try to eat more than one slice, but then you will realize the mouth puckering experience of which I testify.
I was wanting a fantastic cake that would be over the top and this Gluten Free Hot Fudge Pudding Cake recipe is da bomb!!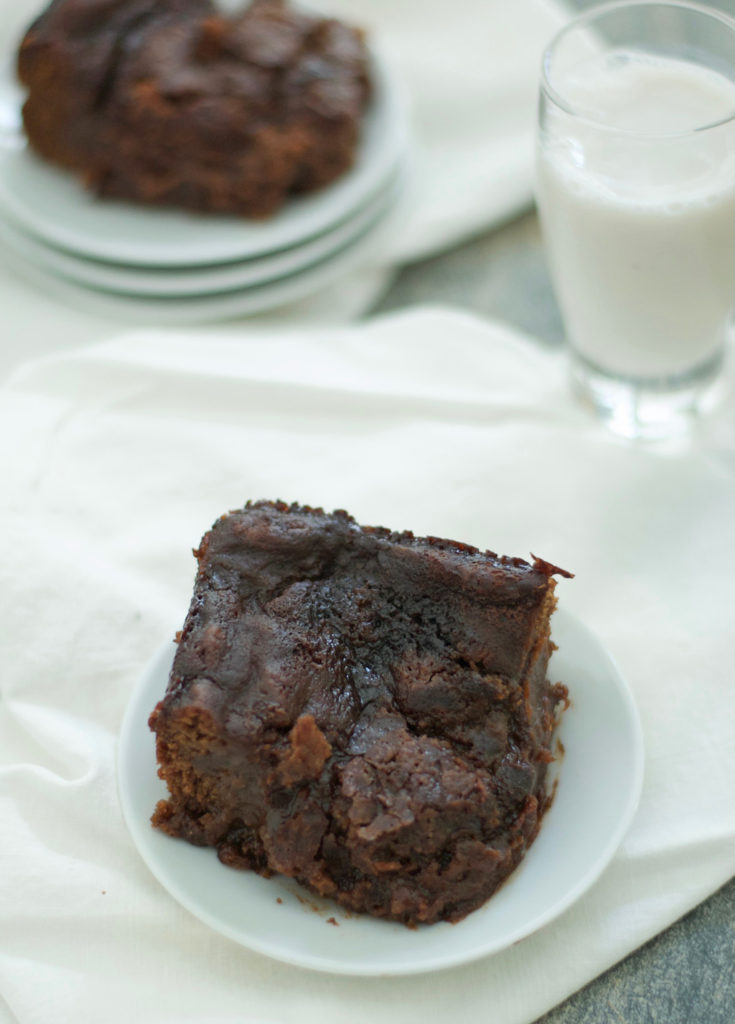 Hot fudge chocolate goodness oozing from every morsel of this cake makes this an extra special dessert that you will want to show off for family and friends.
Stand back and take all those compliments.
This Gluten Free Hot Fudge Pudding Cake Recipe is so rich you will HAVE to serve it with ice cream or strawberries; something to tone down the extra chocolate goodness.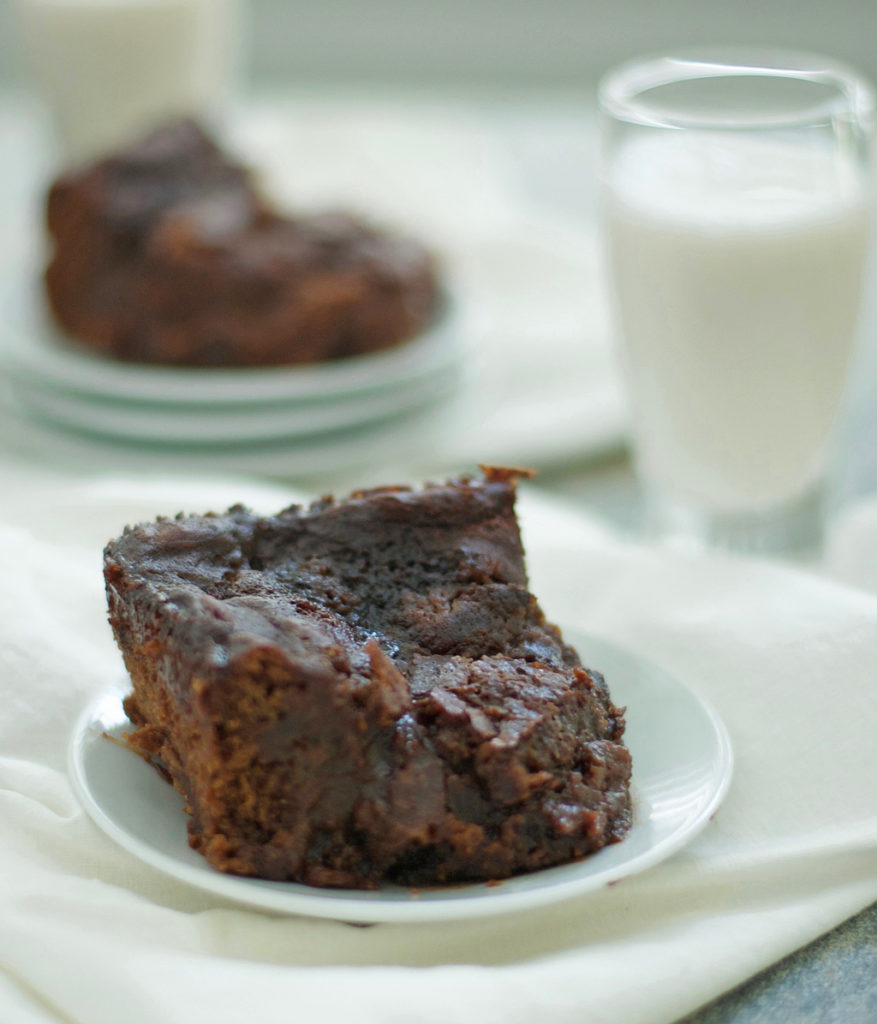 I love anything hot fudge but making it in a pudding consistency was new for me, and I will definitely be using this combination again in the future.
Cut you a generous slice of gluten free hot fudge pudding cake, grab you some ice cream to place on top and get that cup a jo.  Once you sit down with this dessert, you may not want to move for a while, just sit and savor the goodness now residing in your tummy!  I kid you not!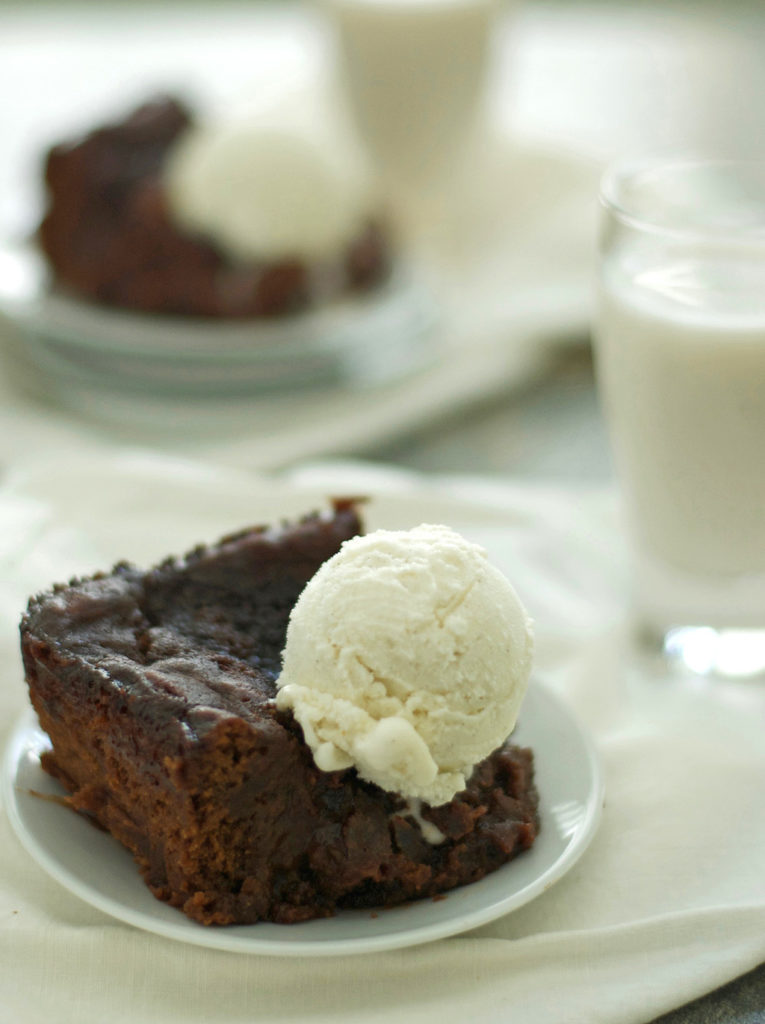 Now you may think from the title that this recipe is difficult but it really is not.
Go ahead try this Gluten Free Hot Fudge Pudding Cake and be prepared to be overwhelmed by the best chocolate dessert you have ever had.
Then make this wonderful cake for some family or friends and stand back and accept all the compliments!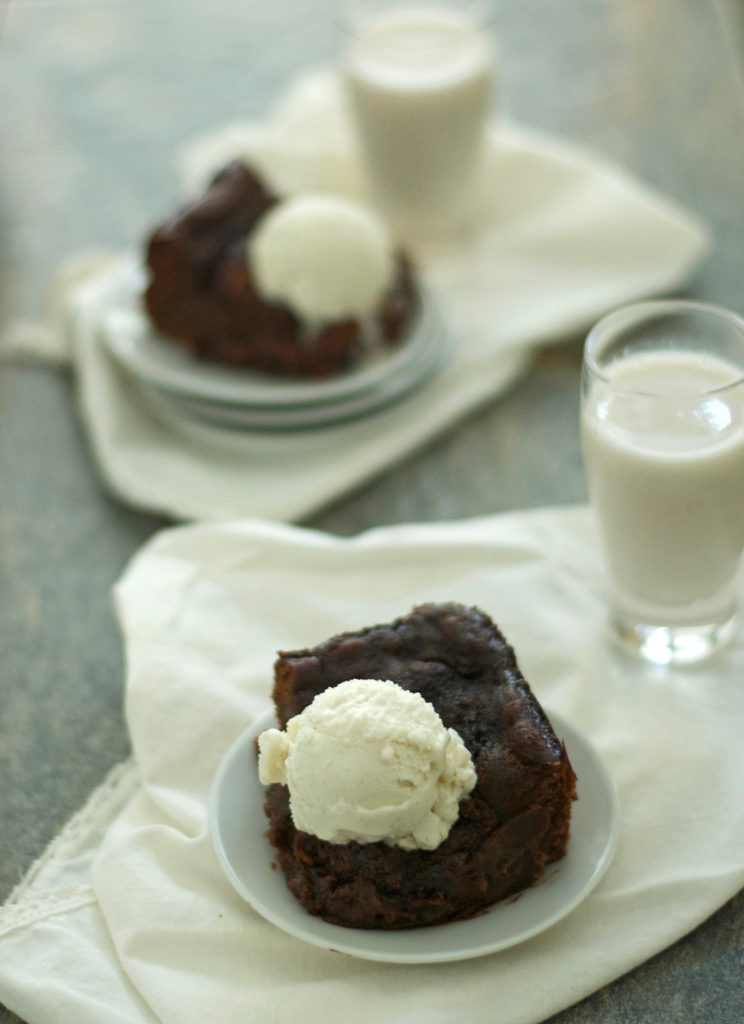 You're welcome!
Enjoy!

Gluten Free Hot Fudge Pudding Cake
Ingredients
Cake
¾ cup sugar
1 cup gf all purpose flour*
¼ cup cocoa powder
2 tsp baking powder
¼ tsp salt
½ cup almond milk or any milk
⅓ cup melted butter
1½ tsp gf vanilla extract
Topping
½ cup sugar
½ cup packed light brown sugar
¼ cup cocoa powder
1¼ cups hot water
Instructions
Preheat oven to 350 degrees.
For the cake
Combine all the dry ingredients.
Stir in milk, butter and vanilla into the dry ingredients.
Beat until smooth.
Pour batter into a greased 8" square pan.
For the topping
Stir both sugars and cocoa together.
Sprinkle evenly over the cake batter.
Pour hot water on top and do NOT stir.
Bake for 35 to 40 minutes.
Let stand for 15 minutes before serving.
Notes
*I use Pamela's All Purpose Artisan Flour or Better Batter All Purpose Flour