Soft and chewy Gluten Free Peanut Butter Cookies made from scratch! Super easy recipe that is fool proof and sure to please that peanut butter craving!
Rainy Saturday–Check.
Gloomy inside and out–Check.
Craving something sweet–Check! Check!
No sweets in the house (WHAT?!!?)–Well we certainly need to uncheck that!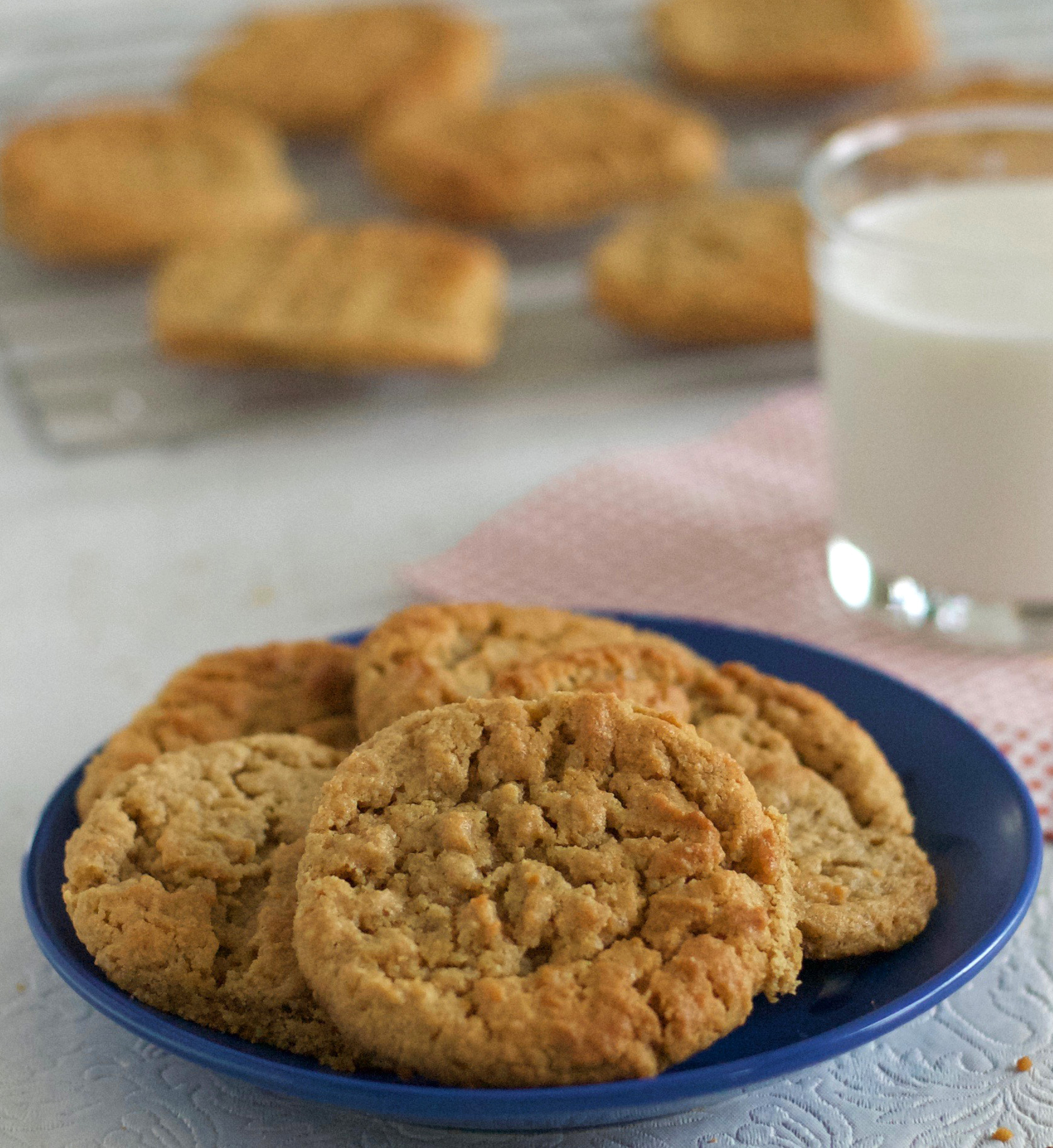 My mouth and stomach were calling for something sweet but not overly sweet.
My psyche was calling for something uplifting IN A HURRY!
A childhood memory sprang to mind: coming home to the comforting smell of baking cookies. My grandmother's super delicious peanut butter cookies came to mind, so to my collection of her recipes I headed.
It took some searching (NOTE TO SELF: You have GOT to organize her recipes) but I finally found her recipe for peanut butter cookies.  Side note I have no idea why I have not organized her recipes, because organizing is my middle name, just ask my mother and brother; I would come home from college for the weekend and they spent the next week cursing me and looking for things in their newly organized kitchen!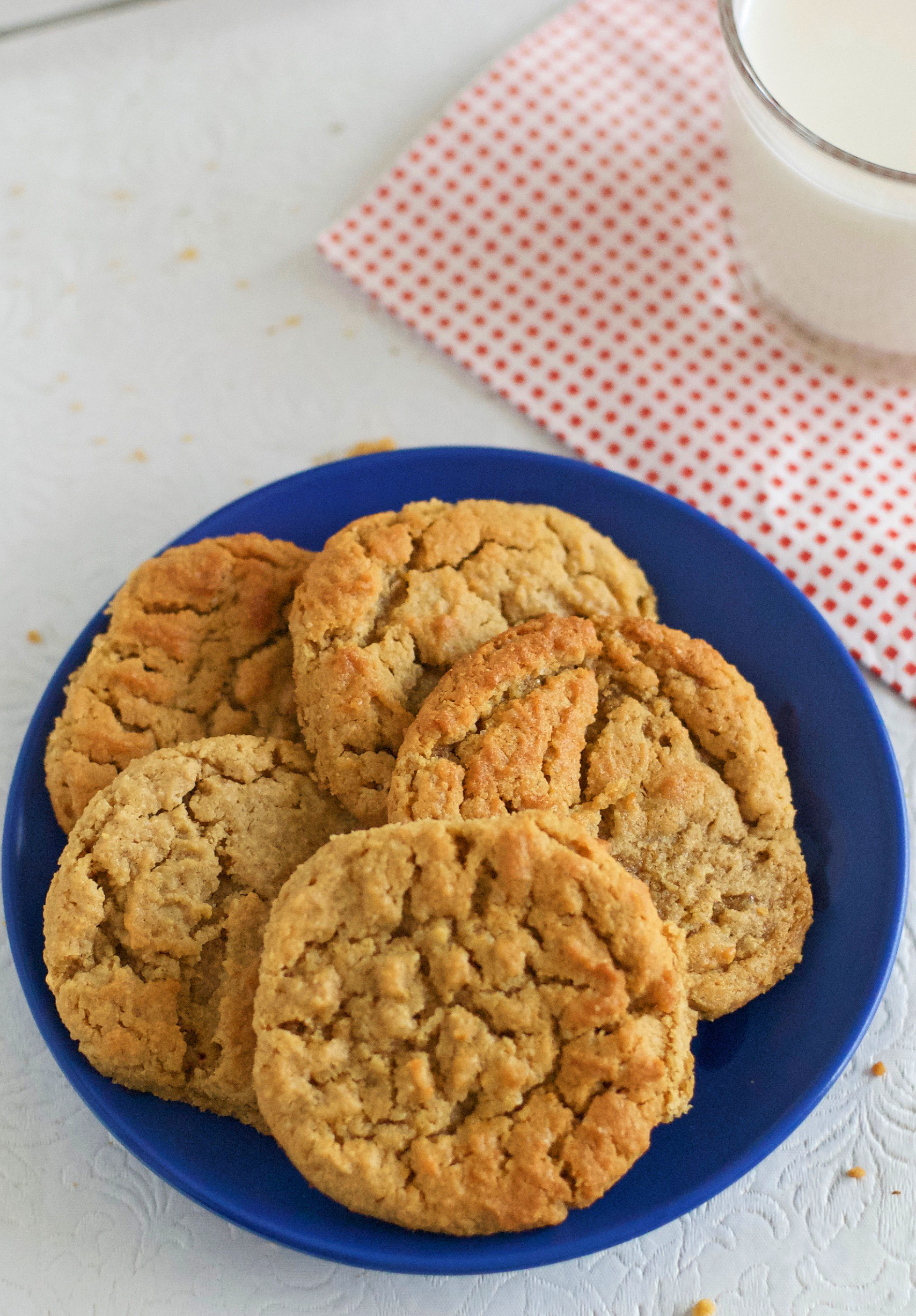 Back to the peanut butter cookies.
You know I thrive on super delicious but also very easy recipes, so this gluten free peanut butter cookie fit the bill nicely.
I whipped these bad boys up and thought I would lose my mind smelling them bake!  I'm not proud, I nearly burned my tongue with that first heavenly bite.
These cookies were just as I remembered them: soft, chewy, OH SO GOOD and best of all, they were now gluten free!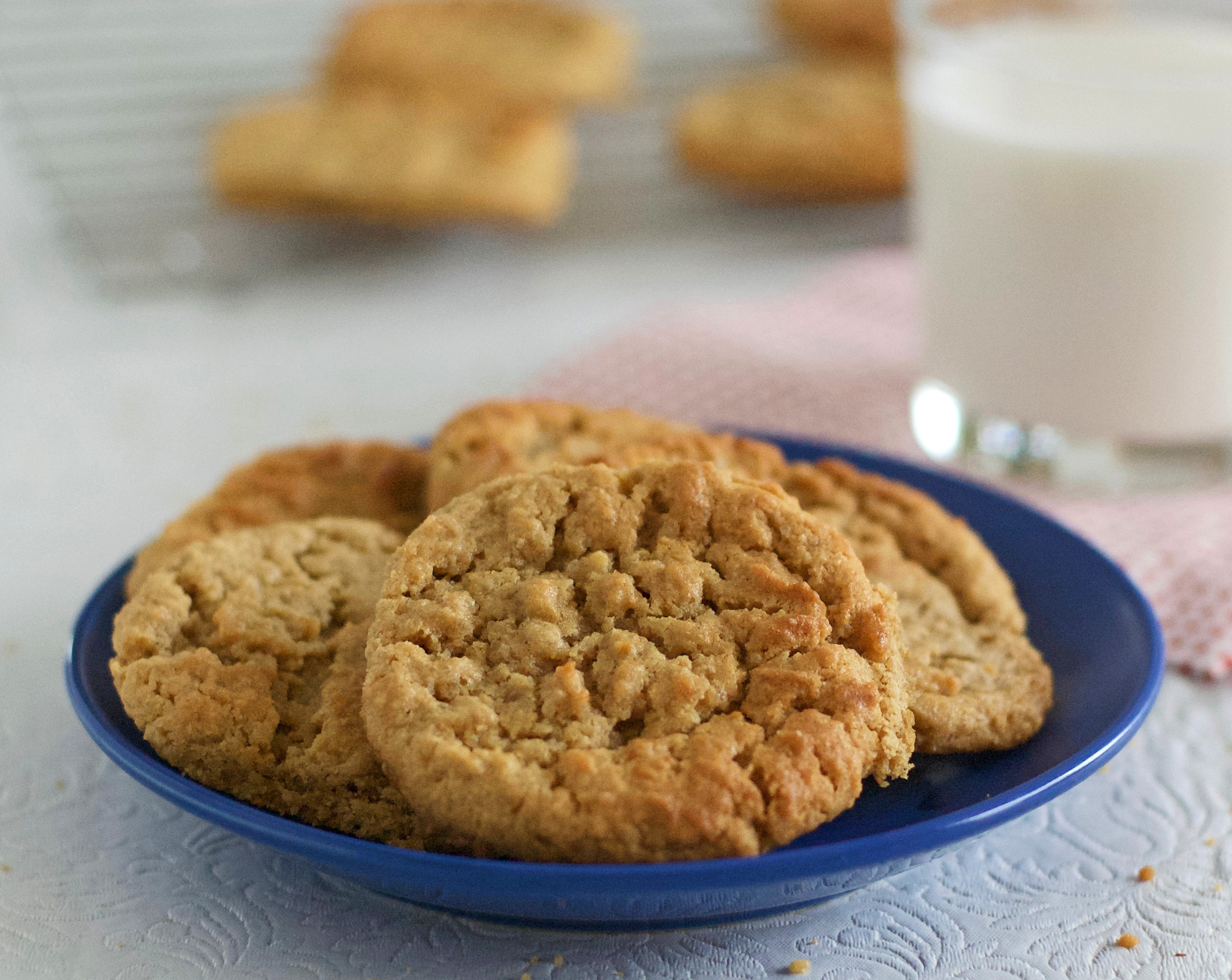 I have to confess, I only made one batch and in making the second one I grabbed coarse pink Himalayan salt instead of the fine pink Himalayan salt.  I was pleasantly surprised at how that little pop of coarse salt in a bite of my peanut butter cookie was an added bonus!! I'm pretty sure I will make that 'mistake' again (wink, wink) and see if anyone notices.
Yes ma'am gluten free peanut butter cookies on a plate with an ice cold glass of milk and another batch baking in the oven is the perfect remedy for a rainy, dreary Saturday…or any day for that matter.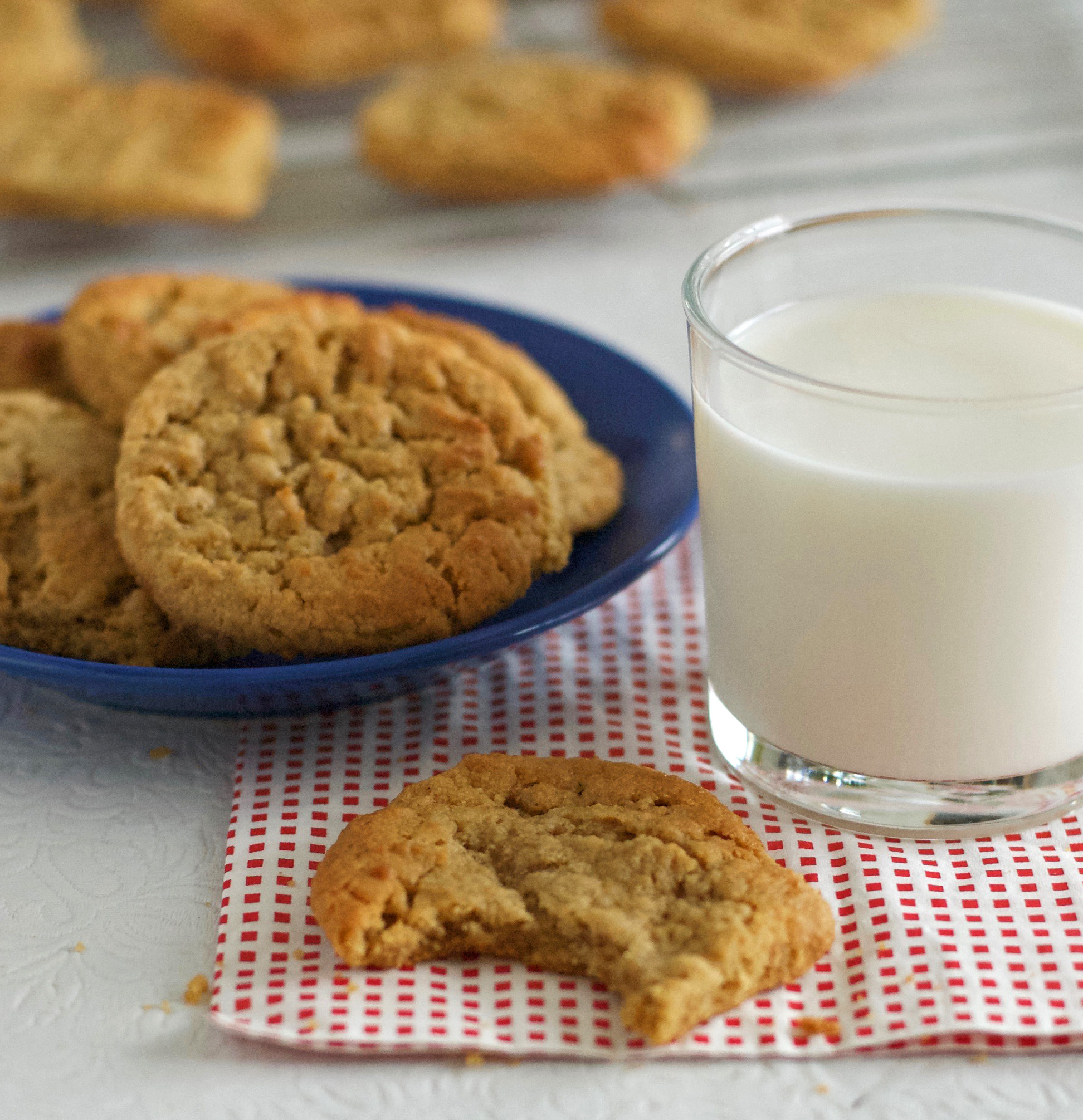 So, go make some memories for your family with these simply delicious gluten free peanut butter cookies!
And as always, Enjoy!

Gluten Free Peanut Butter Cookies
Ingredients
½ cup butter, room temperature
½ cup sugar
½ cup brown sugar
½ cup creamy peanut butter
1 egg
1 tsp gf vanilla extract
1½ cups gluten free flour*
¾ tsp baking soda
½ tsp baking powder
½ tsp salt
Instructions
Preheat oven to 350 degrees.
Like a baking sheet with parchment paper and set aside.
In a mixer cream the butter, sugars and peanut butter.
Add the egg and vanilla extract.
In a separate bowl; mix the flour, baking soda, baking powder and salt.
Mix the dry mixture into the wet mixture.
Scoop 1-2 tablespoons of dough and place it on a baking sheet.
Press the cookies down with a fork. Dip the fork in water to keep the dough from sticking.
Bake for 8-12 minutes until cookies are a golden brown.
Let cookies stand for 5 minutes before transferring to a cooling rack.
Notes
*I use Pamela's Artisan Flour Blend or Better Batter All Purpose Flour Mix