Super moist, rich chocolate flavor in this delicious Gluten and Dairy Free Brownie Recipe.
Have you ever seen a kid (big or little) get excited over a dessert?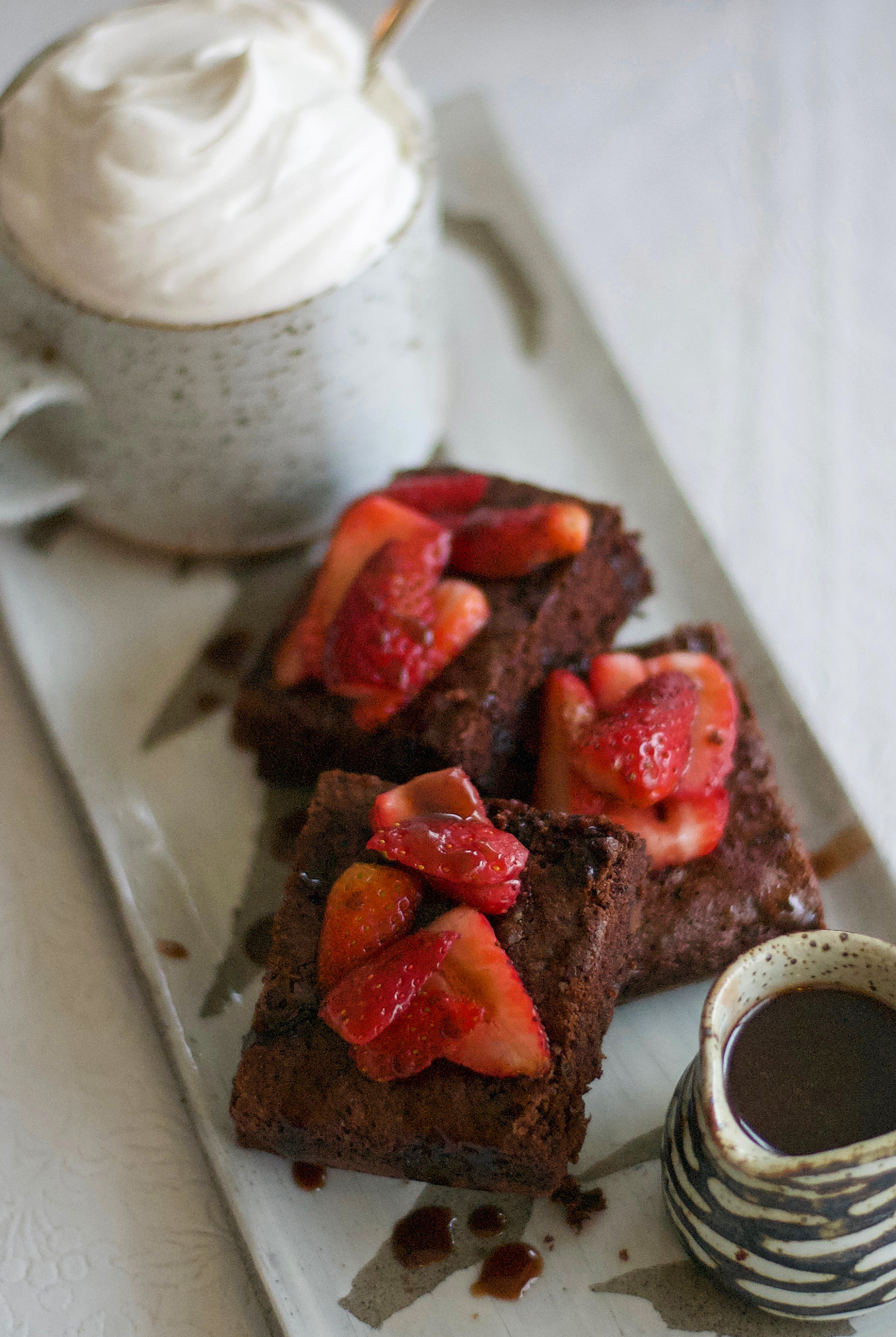 You know the excitement: eyes light up, great big smile appears, bouncing up and down in glee or running to the table to eagerly await the coming dessert!  I will admit the bouncing up and down in glee and running to the table aren't quite as easy as they use to be, but I give it my best!
My daughter, nephews and biggest kid of all, my dad, all exhibit these emotions when I am making brownies.
I am not sure if the excitement is from the fact I am baking a dessert or they remember how good my brownies taste.
These Gluten and Dairy Free Brownies are, well,  simply fantastic!!
They are easy to make, very moist, fantastic texture and absolutely mouth-watering delicious!!
I love a brownie that oozes chocolate goodness in its flavor and this one fits the bill in spades!
And I'll share a 'mistake' that turned into a flavor enhancement…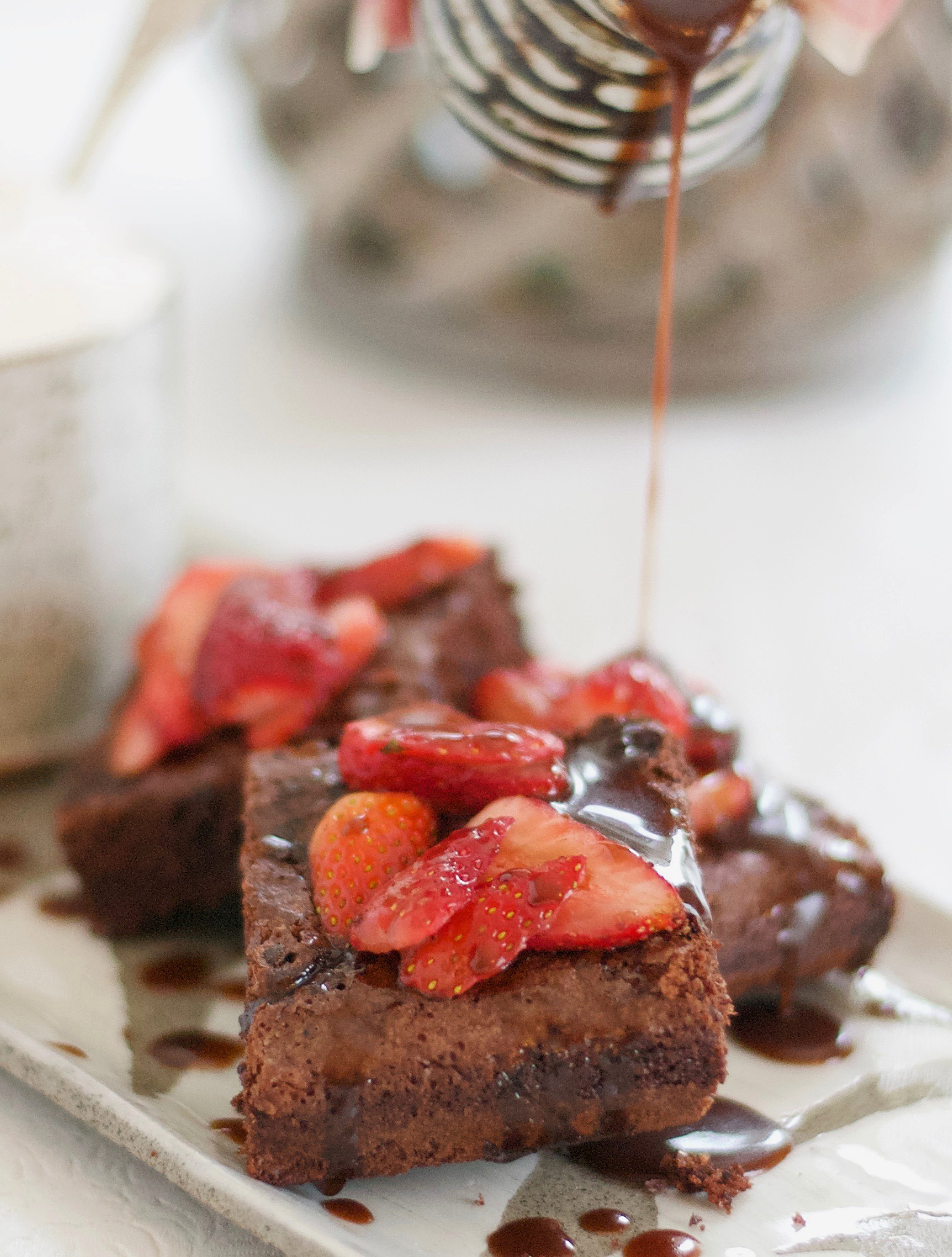 I had my batter ready to pour and was putting away my salt and sugar.
That's when the accident happened:  I spilled a little of each on the parchment paper!
Since that was my last sheet of parchment and I was on a personal deadline (family breathing down my neck for brownies!) I thought what the heck and poured the batter on top of it.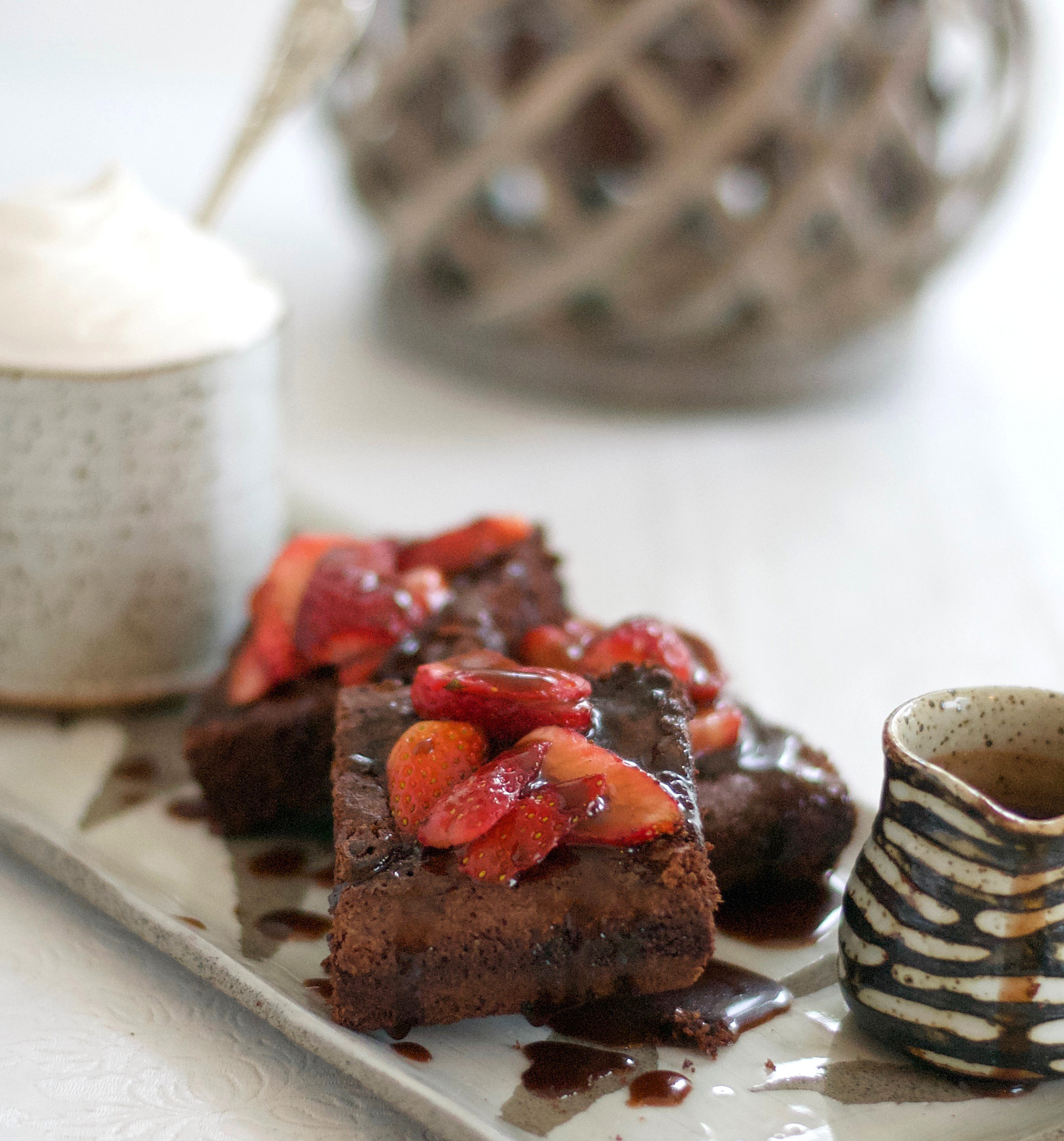 WOW!  I cannot begin to describe how good that first bite of these delicious Gluten and Dairy Free Brownies with a lightly salted/sugared base were.
Talk about a 'shut the front door big smile on your face' moment! 
This brownie was FREAKING fantastic and then some!
And when we decided to add whip cream and chocolate sauce….I had to be picked up off the floor, seriously!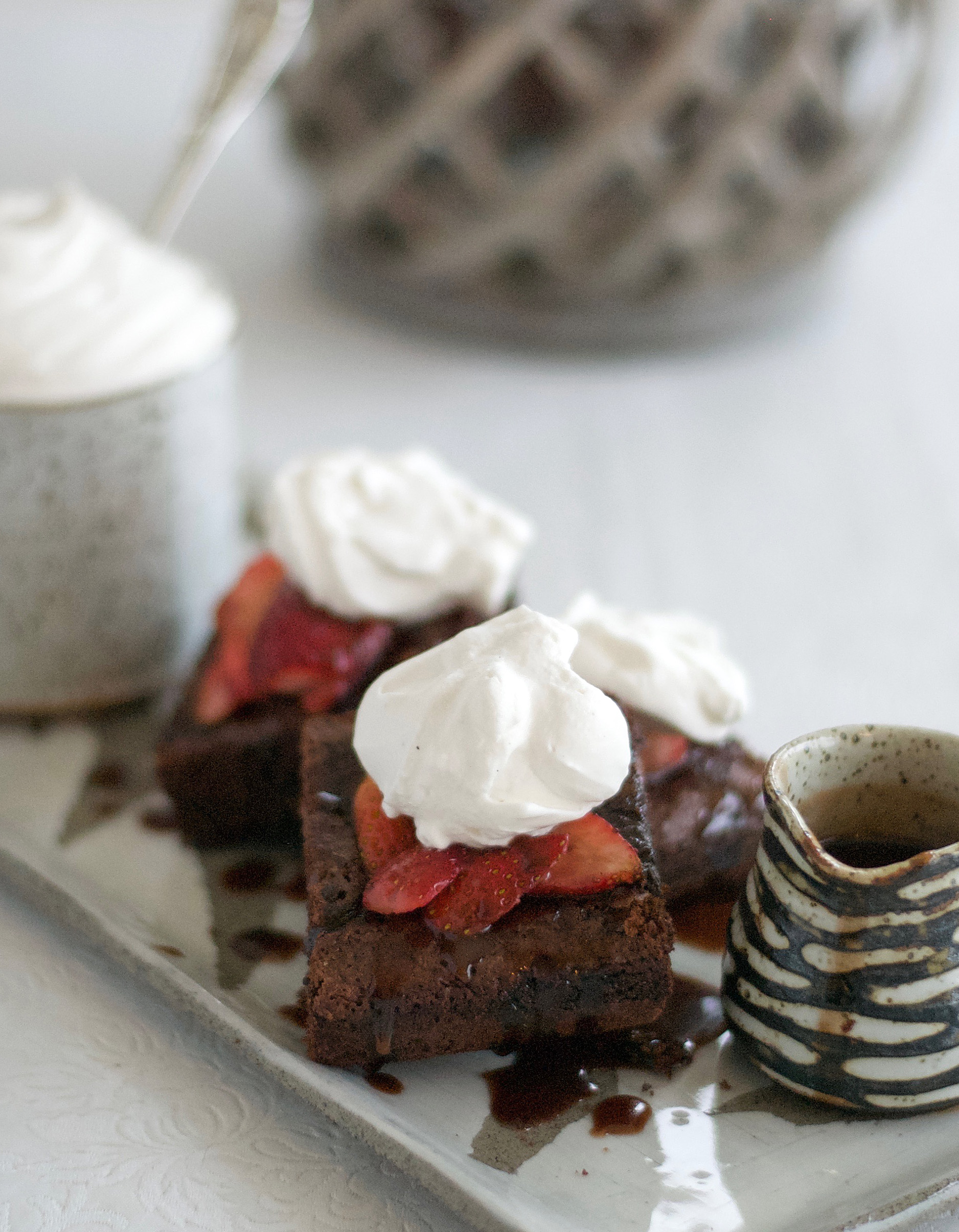 I'll let you in on another secret: These gluten and dairy free brownies freeze very well (and if your family is like mine, that may be the only way you get to eat more than two..ok it was more like three, but who's counting?)
Run, don't walk, to your kitchen to make up a batch, or double batch, of these heavenly brownies!
Enjoy!

Gluten and Dairy Free Brownies
Ingredients
4 large eggs
1½ cups sugar
1 cup oil (I used olive oil)
½ teaspoon sea salt
¾ cup cocoa powder
1 cup tapioca or potato starch
½ cup chocolate chips (I used Enjoy Life dairy free chocolate chips)
Instructions
Preheat oven to 350 degrees.
Line a 9x13 baking pan with parchment paper or spray with cooking spray.
I like to sprinkle a ½ teaspoon of sugar and ¼ teaspoon of sea salt in the bottom of the pan (on top of parchment paper or cooking spray). This is optional.
In a bowl, beat the eggs and sugar with an electric mixture until smooth.
Add the oil and salt; mix.
Sprinkle in the cocoa powder and mix.
Add the tapioca or potato starch and mix to combine.
Scrape down sides with a rubber spatula.
Stir in chocolate chips.
Spread batter into prepared pan.
Bake for 35-40 minutes.
Allow to cool before serving.