Chocolate Sauce so rich, so decadent and easy to make. The perfect topping for any dessert!
I am a mood eater, I admit it.
Not to be confused with 'I am in the mood to eat so let's partake or party!'
My mood eating consists of some memory triggering a favorite meal or flavor.
For instance, my great-grandmom's fantastic macaroni and cheese or her homemade super simple vegetable soup.  How I would love to be able to eat either one of those dishes prepared by her!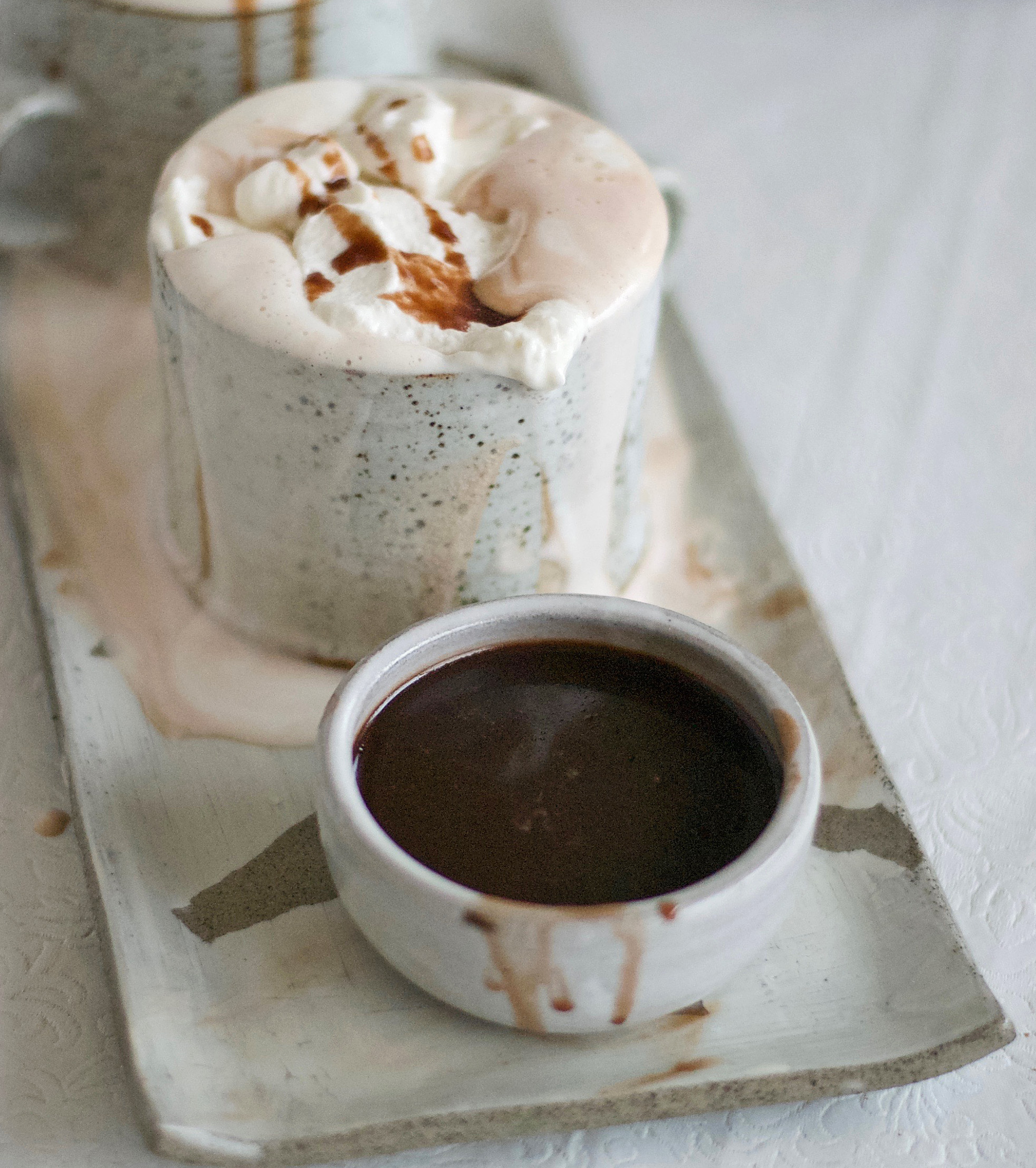 You would think I would have more sweet tooth memories because she was the queen of pound cakes and ALWAYS had a pound cake in her freezer to serve her family.  But an all consuming sweet tooth, not so much.
I have never been a big fan of ice cream.  I mean I can eat two spoonfuls and be good for several months, if not a year.
Yeah, strange isn't it?
But mention anything chocolate and my mouth is watering. 
I mean stand aside so I can get my plate and eating utensil!
I had made some brownies, oh yeah, CHOCOLATE! and decided to make some whipped cream for a topping and then idea of ideas!! Let's top this bad boy with some chocolate sauce!
I grabbed a super simple recipe that a good friend had given me and decided to see if I could duplicate her fantasticness (not sure if that is even a word, but I like it!)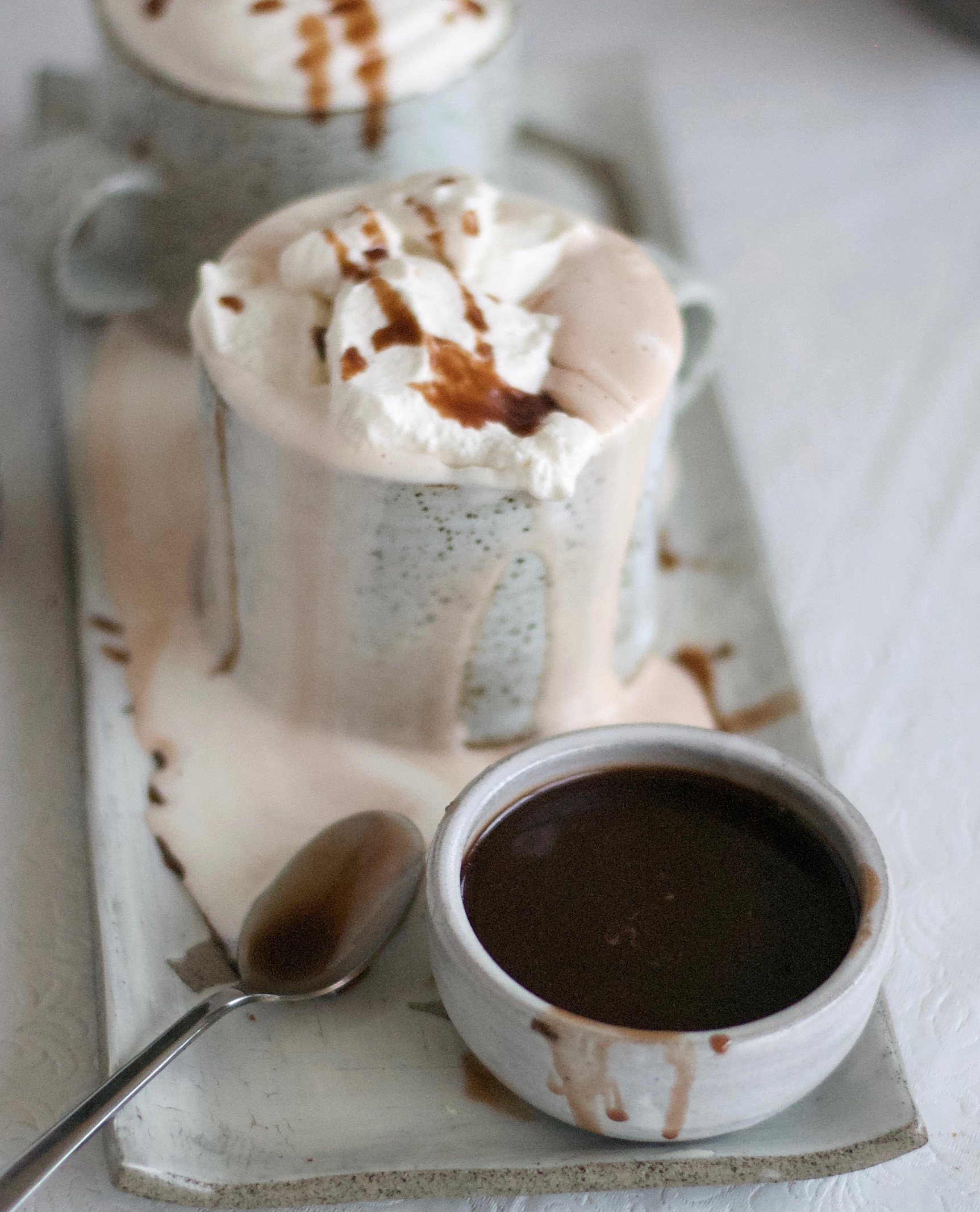 I knew this dreamy Chocolate Sauce Recipe looked super easy to make and it definitely was very easy to whip up.
And the flavor?  OH.MY.GOODNESS!
Shut the front door, lock it and hide the key, because you sure will not want anyone to know you have made this until you have had your fill or fair share, whichever one comes first!
This Chocolate Sauce is so delicious, even the aroma 'tastes good'!
Creamy, smooth, rich but not too strong and definitely decadent!
I poured this on top of the whipped topping on top of the brownie and went to chocolate heaven here on earth!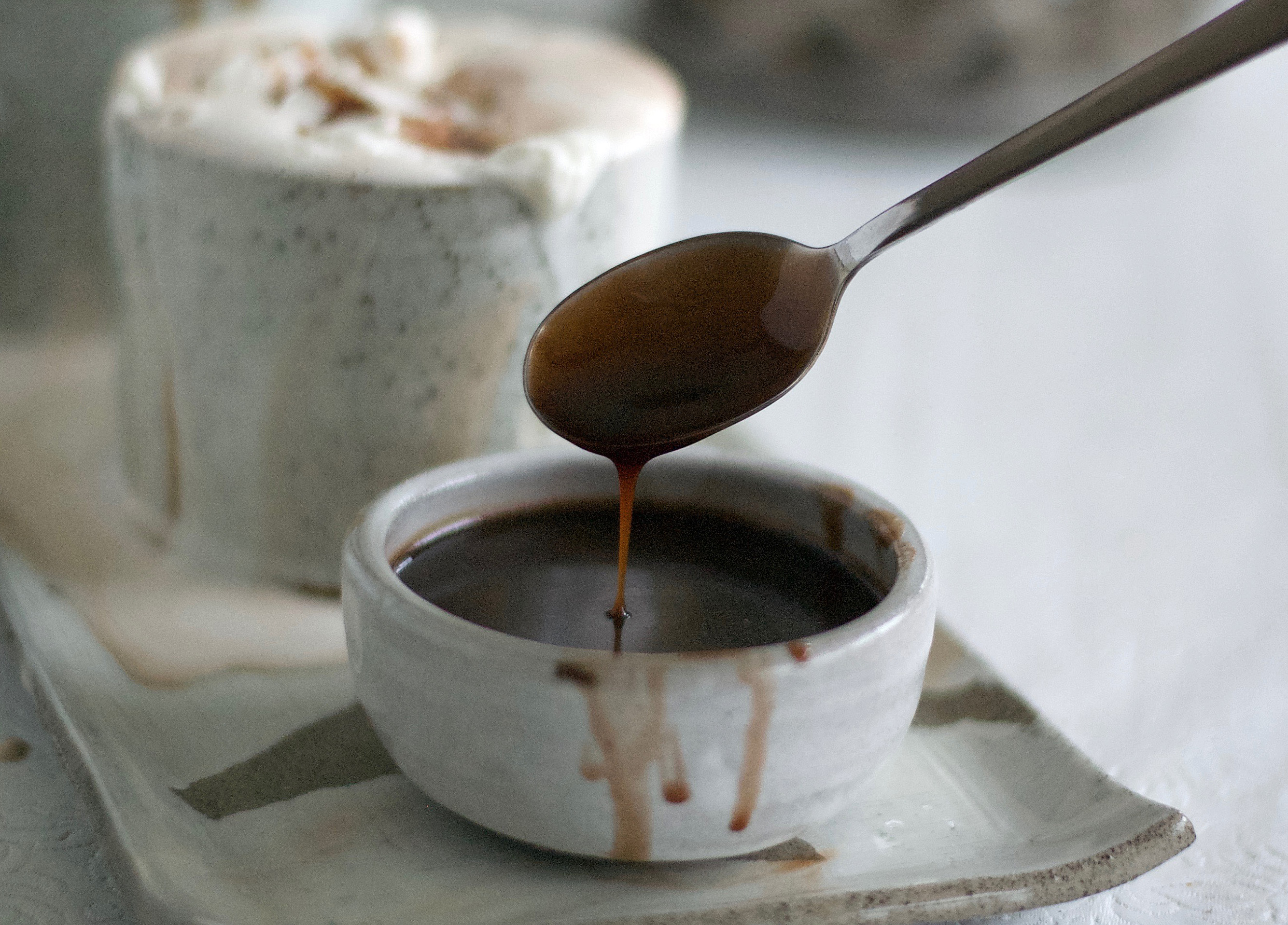 Yall I am talking seriously serious deliciousness.
I can only imagine how good this chocolate sauce would be on ice cream or a moist plain pound cake or in a glass of milk….you get the idea.
Alright, alright, yes I licked it off the plate and the spoon I drizzled it with…I have no shame.
If you need, want, DESIRE a truly wonderful Chocolate Sauce, this recipe is for you!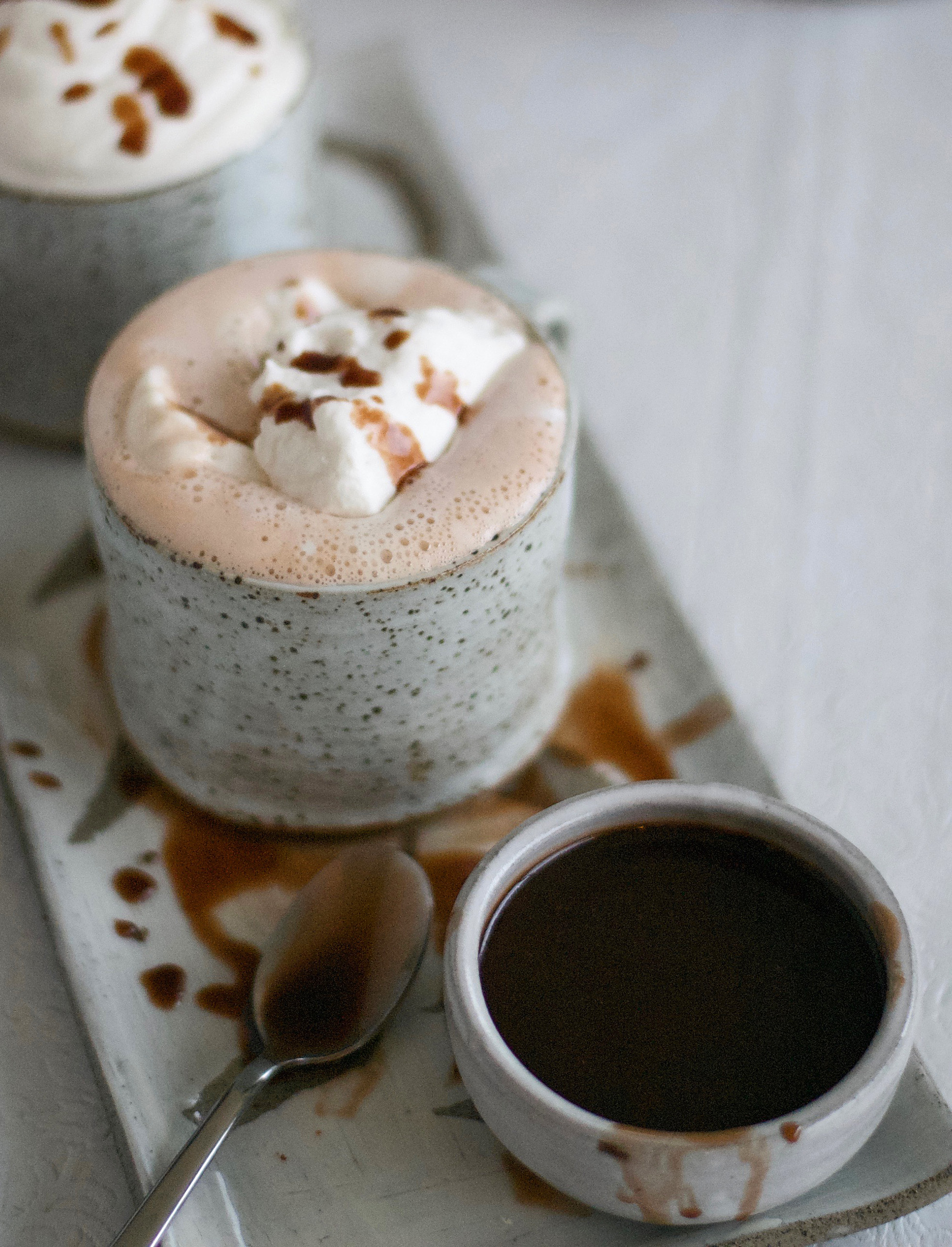 Make it soon and
Enjoy!

Chocolate Sauce
Ingredients
1½ cup sugar
4 Tablespoons cocoa powder
½ cup butter
12 ounces evaporated milk
2 teaspoons gluten free vanilla extract
Instructions
Put sugar and cocoa in a sauce pan.
Whisk together.
Make a well in the middle of the sugar cocoa mixture and add the butter.
Place on burner over medium to low heat.
Stir until butter is melted and mixed thoroughly.
Add milk and vanilla to pan.
Bring to a boil.
Remove from heat.