Sweet southern baked candied yams swimming in a rich syrup and perfect as a Thanksgiving side!
I am not going to lie…for years I thought sweet potatoes naturally had marshmallows on them, like they came from the produce section or out of the ground like that!!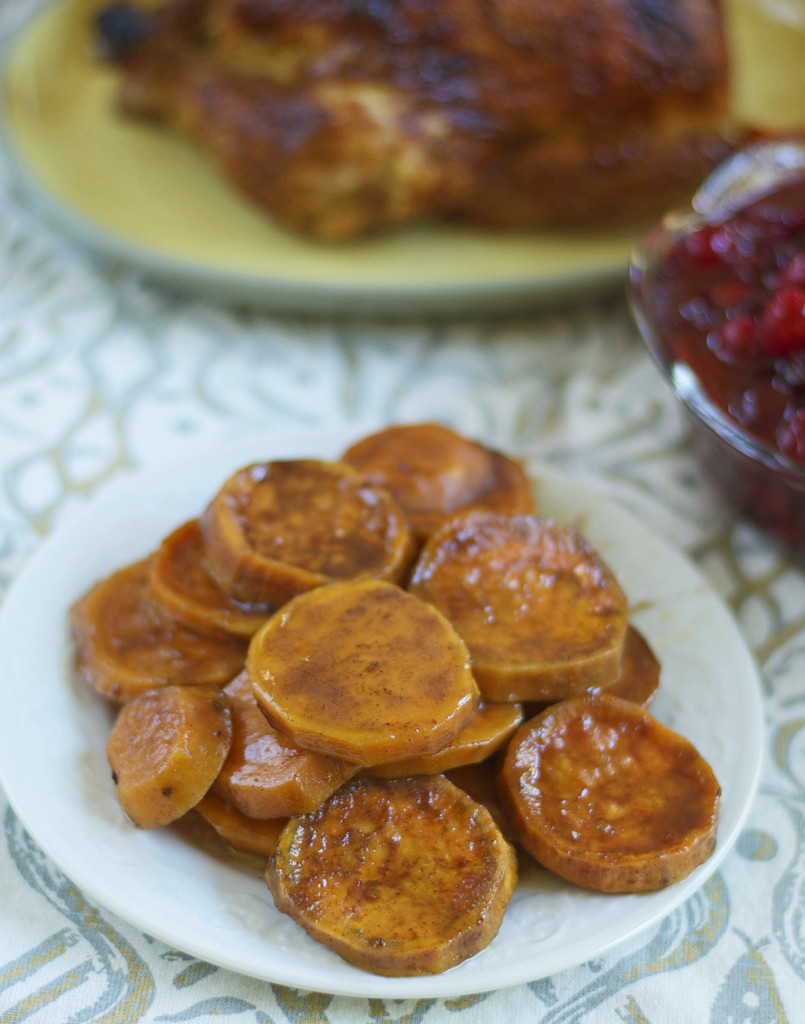 When I finally realized that marshmallows were not part of their skin, I had no desire to eat them.
I mean they were a funny shape, they were stringy and they were orange!!
To me oranges are orange, potatoes are not!
Waaayyyyy off subject, do you know there is not a single word in the English language that rhymes with orange?  Oh, the things that keep me awake at night.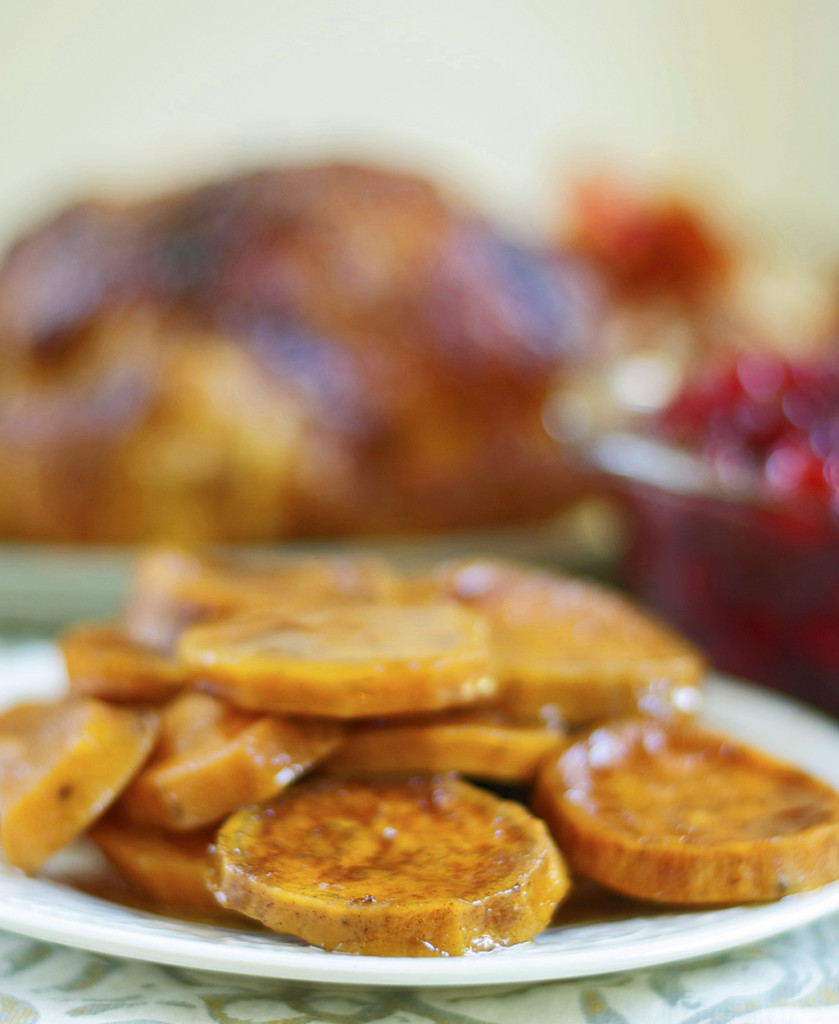 Back to sweet potatoes.  It took me many years and studying nutrition before I would try a naked plain sweet potato.  Plain being a little butter and brown sugar oozing over that warm-from-the- oven orange goodness.
Just to clarify, we call sweet potatoes 'yams' here in the South, but yams are an entirely different food than a sweet potato.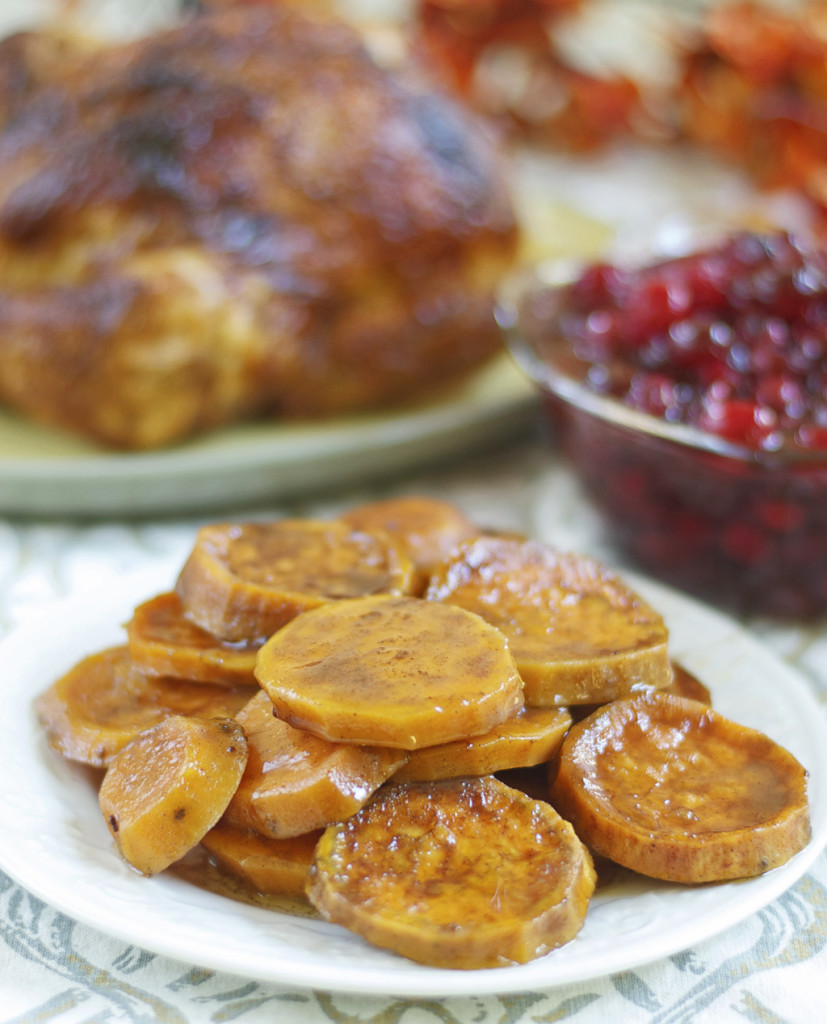 According to Sweet Potatoes 101 Nutrition Facts and Health Benefits:
"Sweet potatoes are rich in many vitamins and minerals, and provide an excellent source of beta-carotene, vitamin C and potassium. In comparison to white potatoes, sweet potatoes have a lower glycemic index, are a better source of fiber, and provide similar or slightly higher levels of vitamins and minerals (especially vitamin A)."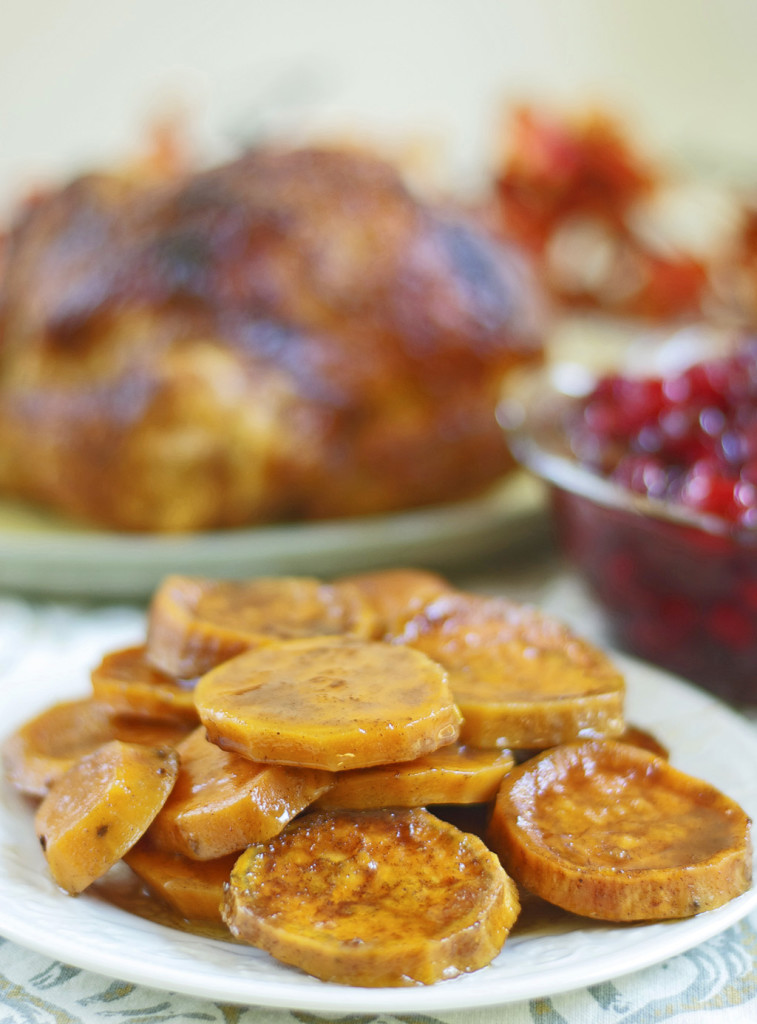 I finally decided that I wanted a more healthy, but still delicious dish containing sweet potatoes for Thanksgiving (and every other week of the year!).
I gathered the cinnamon, nutmeg, vanilla extract and maple syrup; can't you just smell that delightful aroma?
That blend of spices with my favorite culinary coconut cream turned ordinary sweet potatoes into a dish that is this side of heaven!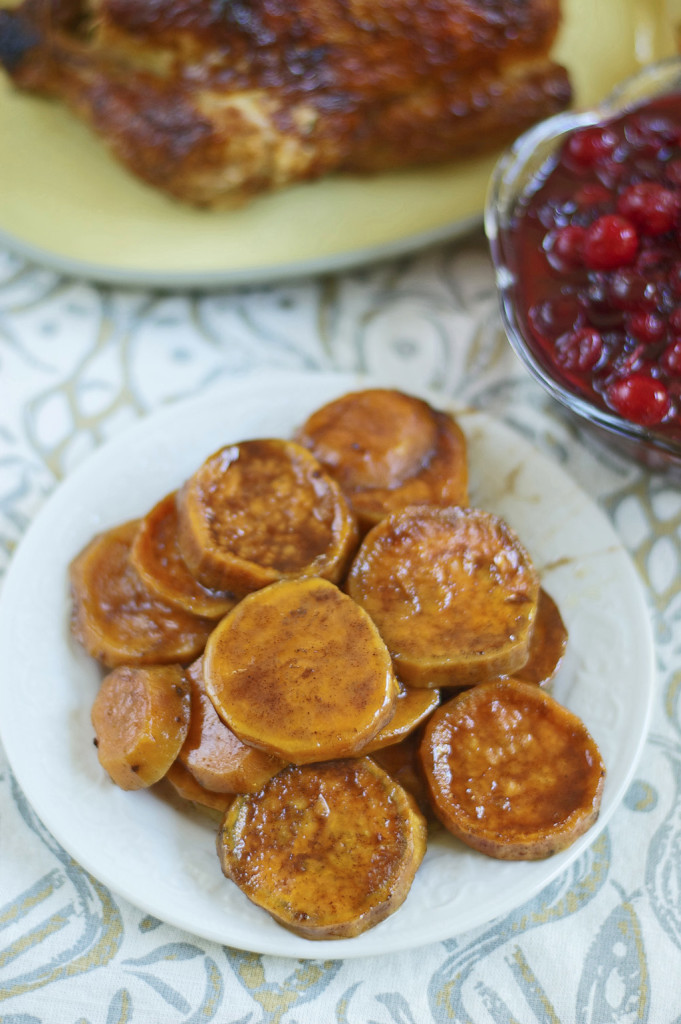 This recipe is super easy.
Your friends and family, who still believe they cannot eat sweet potatoes without that white marshmallow topping, deserve exposure to these wonderful Baked Candied Yams.

Dairy Free Baked Candied Yams
Ingredients
4 large sweet potatoes
½ cup vegan butter
2 cups white sugar
¼ cup So Delicious culinary coconut cream
2 ½- 3 teaspoons cinnamon
½ teaspoon nutmeg
1 tablespoon real maple syrup
1 teaspoon gf vanilla extract
Instructions
Preheat oven to 350
Peel and wash yams.
Cut off the the tips of yams.
Slice yams into ½ thick slices.
Place into a 12 x 9 casserole dish. Set side
In a medium size pot, melt butter over medium heat.
Add sugar and stir until well blended
Add cream and stir.
Stir in cinnamon, nutmeg, maple syrup, and vanilla extract.
TASTE THE MIXTURE AND MAKE SURE IT TASTES YUMMY. ADD MORE SPICES IF NEEDED.
Pour mixture over yams.
Cover with foil and back for 40 minutes.
Remove foil and bake for an additional 20-25 minutes.
Plate and spoon syrupy sauce over the yams.
Serve immediately.