Can't look at another piece of turkey or dressing, but don't want to throw it out?  This is THE casserole for you!  Full of flavor, moist turkey, dressing and it's gluten free!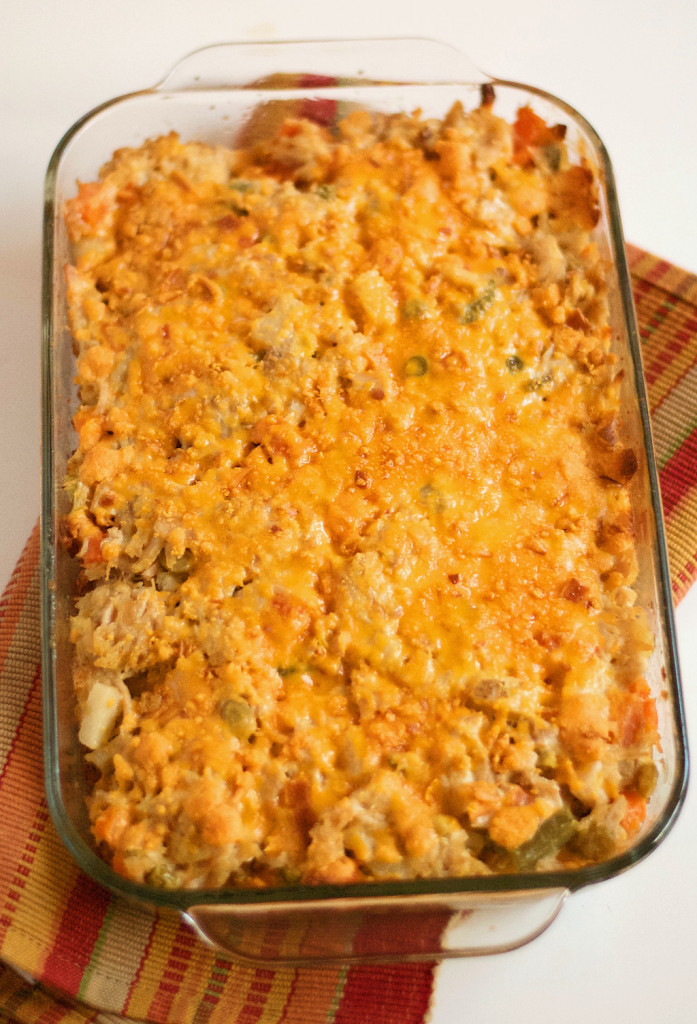 I promise you if that turkey wasn't already dead I would have killed it when I saw how many leftovers I had to deal with!
And the dressing, puhleeze, why didn't you people eat it all (you raved about how good it was!)  You could have least taken a doggie bag or something….
It goes against everything I believe in to throw food out (I know, I know better in the trash than on my hips, thighs..) but my family will lead an all out rebellion if I am serving them turkey and stuffing for a week after the big day.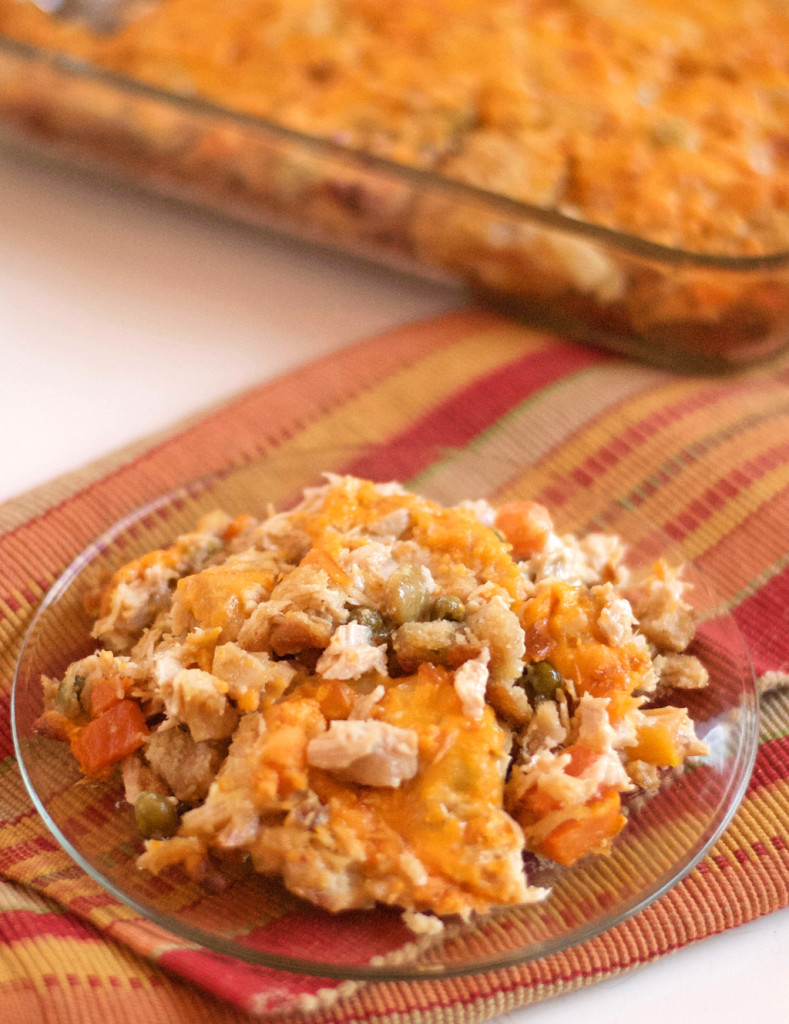 Thinking cap don't fail me now!
We have made turkey soup, turkey sandwiches, barbecued leftover turkey but the winner was turkey leftovers casserole!
Was it the great flavor of the veggies with the leftovers?
Did the veggies and mayo disguise the turkey and dressing so well, we didn't realize we were eating turkey for the 5th day in a row?
Was it the melted cheesiness on top that was so absolutely lip smacking good that we did not care if this was turkey part 6?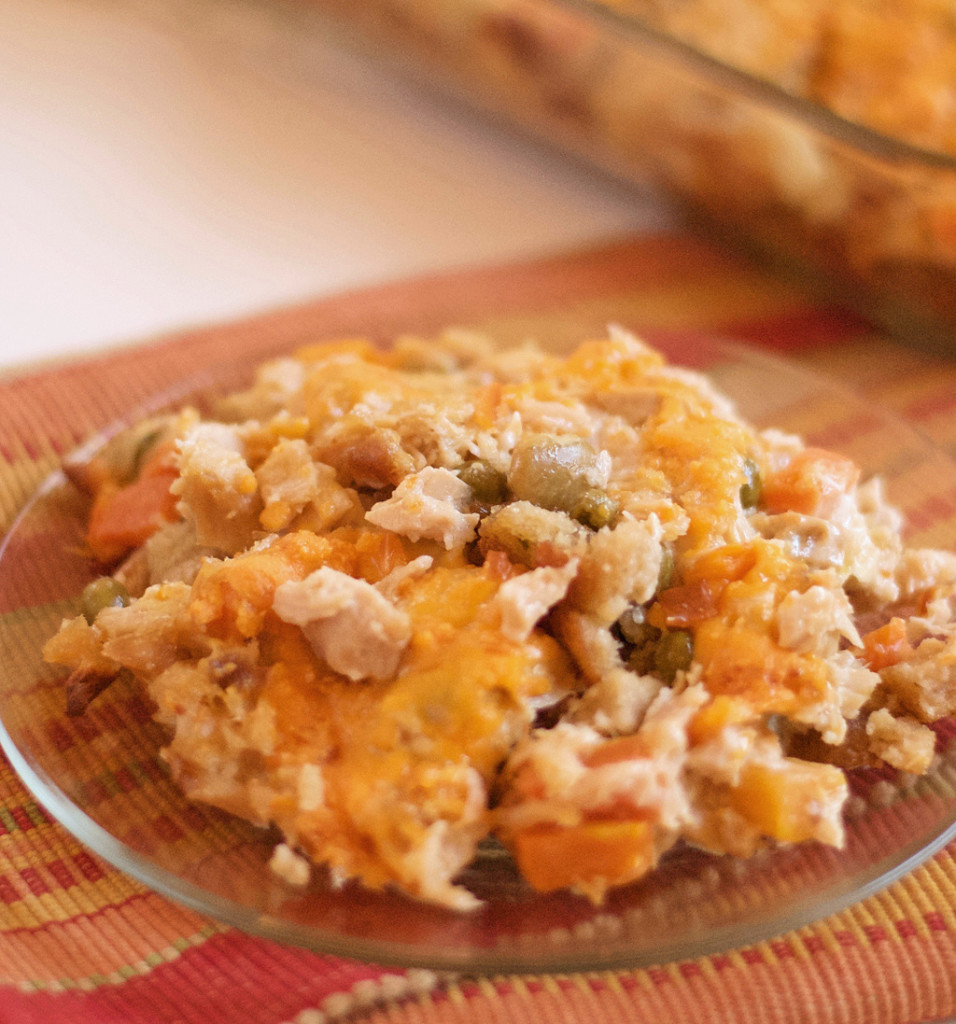 Whatever the reason, this turkey leftovers casserole is the bomb.com!
Seriously!
We were fighting over the last serving of this casserole and praying we had enough turkey to make another one!! I kid you not.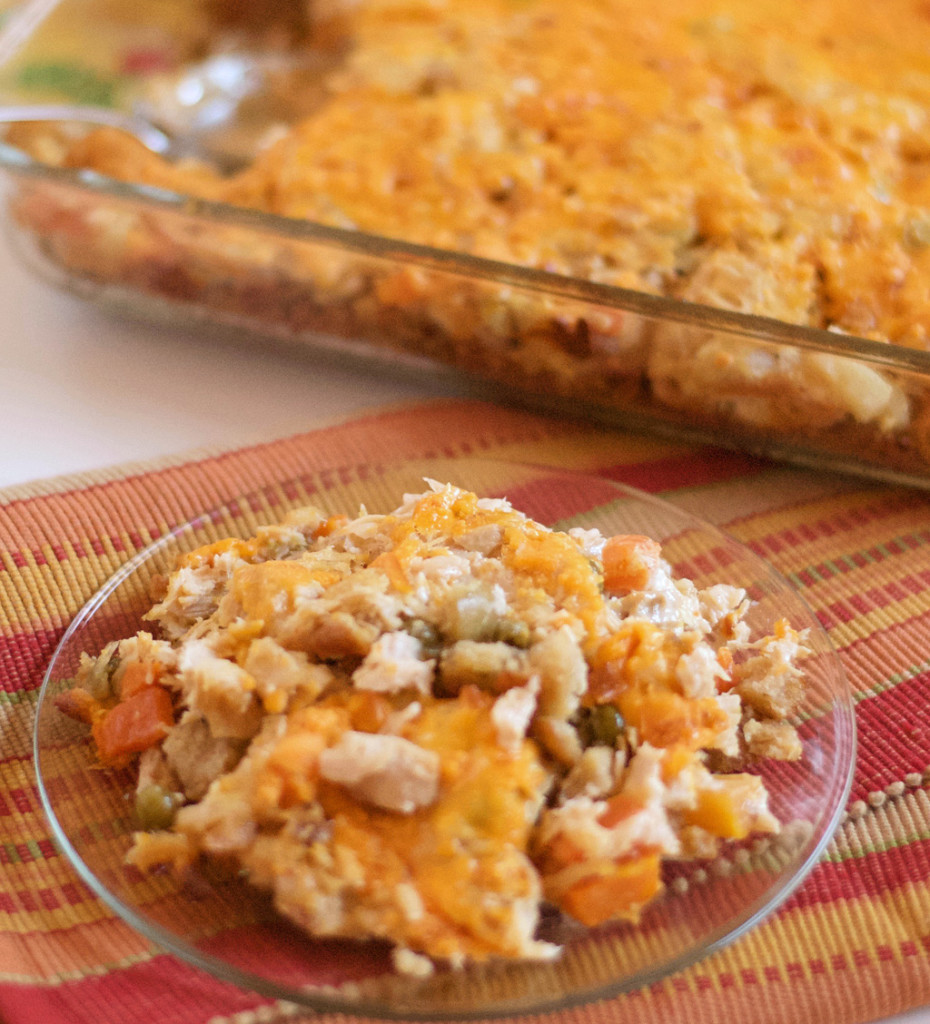 The flavor of the veggies, turkey, mayo, dressing combined together and topped with gooey melted cheese was taste nirvana!
This is a fairly quick and simple dish to use those dreaded leftovers.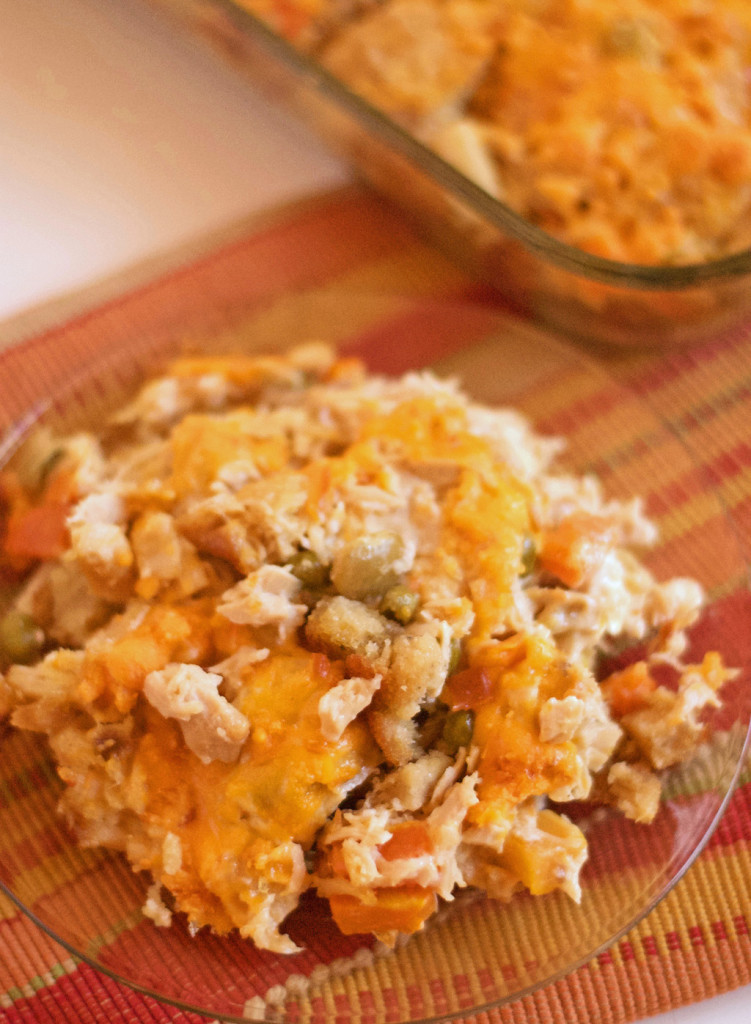 Now, let me see if I can find enough of that turkey to whip up another one…..

Holiday Leftovers Turkey Casserole
Ingredients
2 cups of Glutino's Gluten Free Stuffing or your favorite gf stuffing
4 cups chopped leftover roasted turkey
2 cups mixed vegetables* (carrots, corn, green beans, peas)
¾ cup mayonnaise
1 cup shredded cheddar cheese
½ tsp paprika
Instructions
Heat oven to 375 F
Prepare stuffing per package directions and spread in bottom of 3x9 inch baking dish which has been sprayed with cooking spray.
Combine mixed vegetables, mayonnaise and turkey.
Spoon onto stuffing.
Spread cheese on top of turkey mixture.
Sprinkle with paprika.
Bake for 30 to 40 minutes or until heated through.
Notes
*could use a can of mixed vegetables