Delicious and filling Sauteed Kielbasa with Rice and Beans; perfect meal for a chilly day!
You just gotta love a throw in one pot and ta-dah a delicious meal type recipe!  Or then again, maybe I'm the only one that feels that way…I think not!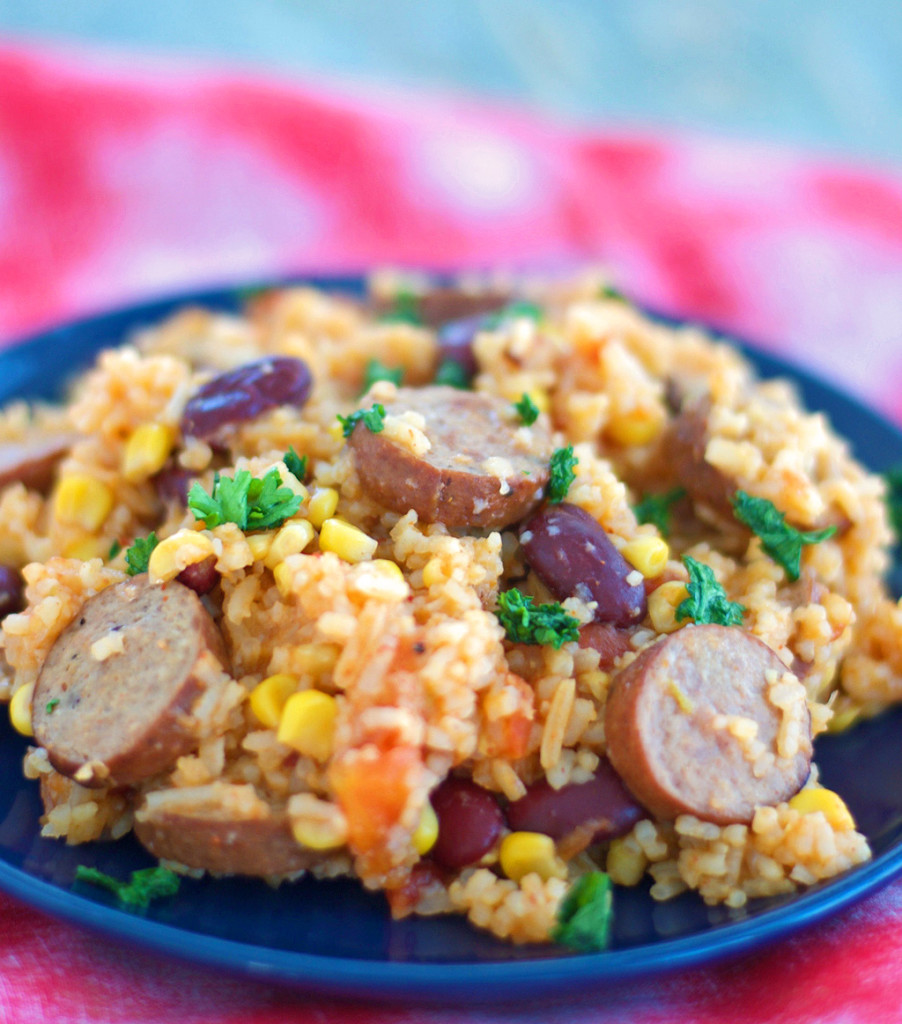 Chilly days and nights call for a flavorful, savory dish to help warm and fill me up; throw in some chipotle to spice things up and I am a happy girl.
I think the phrase "you can't be too rich or too thin" should be altered to include 'you definitely cannot have too much of the right spice!'
I mean what is a recipe without the perfect combination of seasonings?  B-O-R-I-N-G!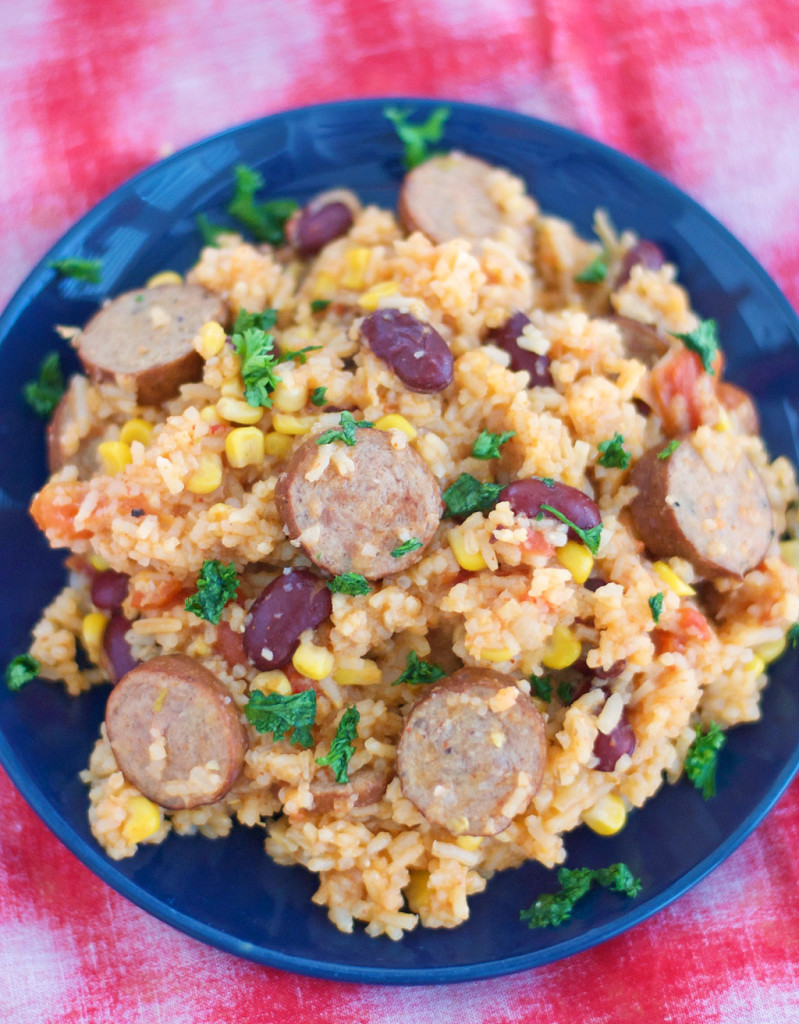 I love dishes that have a robust flavor with a kick of spicy heat, so when I am in that mood, I head to the Mexican/Tex Mex section in the grocery store for inspiration.
Rice, beans, onions, tomatoes are the perfect basis for any recipe as far as I am concerned.  I can let my taste buds' imagination run wild and stand back and watch what happens!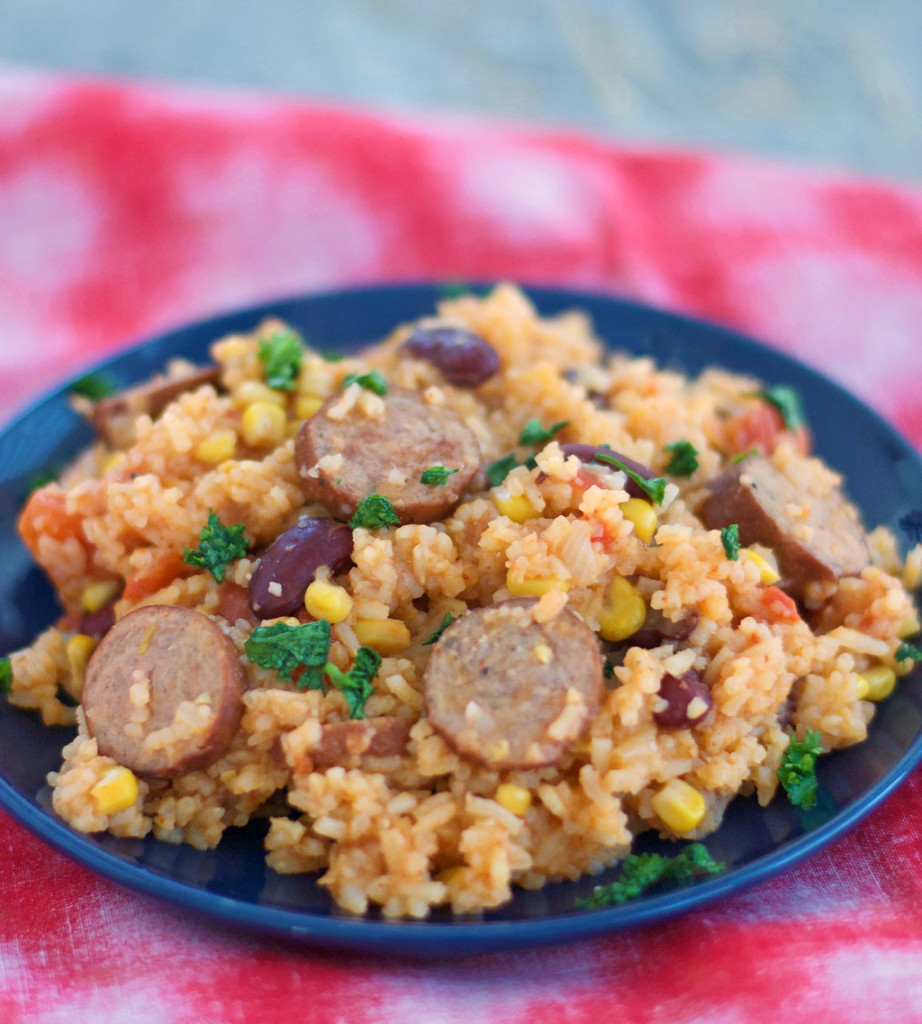 My family tends to eat more chicken and turkey than beef (newsflash! because that is what I prepare for them) and we love turkey kielbasa.
I watch for it to go on sale and load UP!! We like the Hardwood smoked turkey and hot and spicy turkey kielbasa.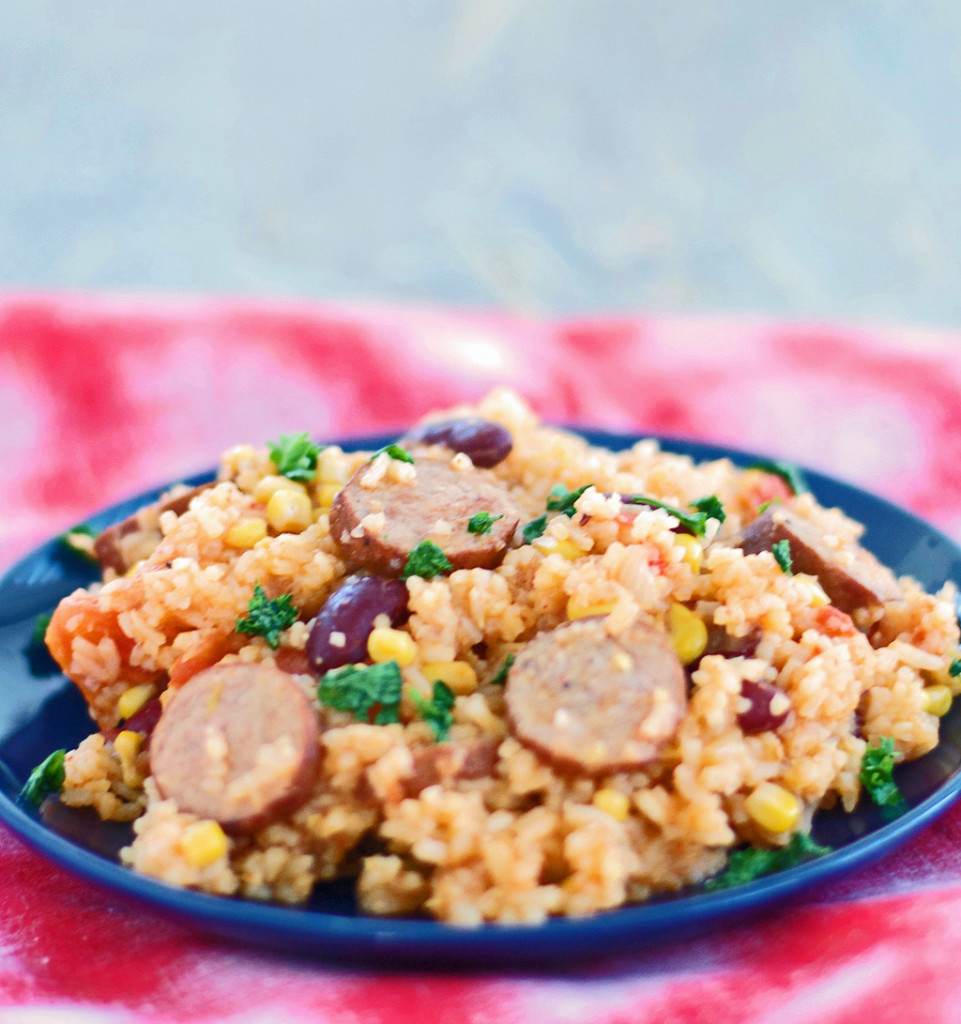 So back to my basic rice beans onions and tomatoes to which I added my turkey kielbasa and some chipotle seasoning, a little garlic, some lime juice and wa-la can I just say this was a winner?
Yes, I can!
Note to self: even though I thought this dish was perfection personified with the hot spicy kielbasa, the rest of my family (with their fire extinguishers within easy reach) did not agree, so the hot spicy I will make only for me in the future.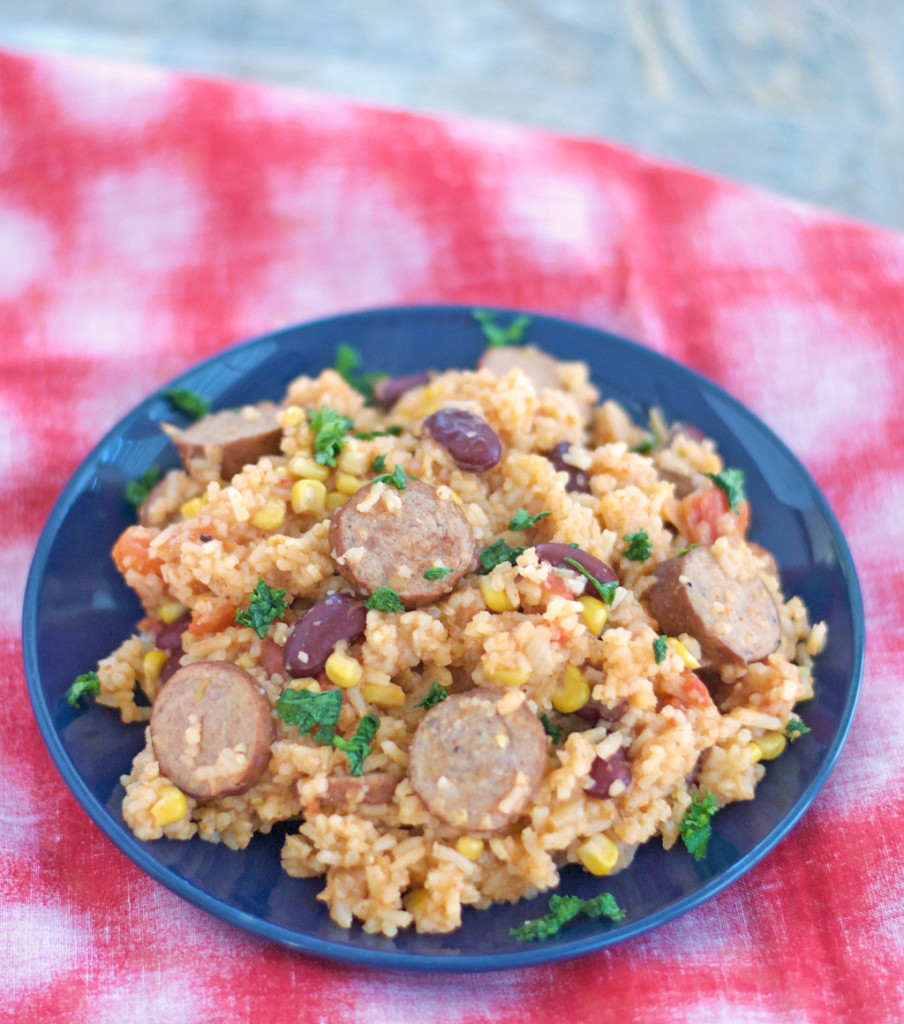 Got a group of hungry people coming in from the cold that are starving?
This is the dish you want to serve them.  It is filling, flavorful and has a robust flavor and when combined with a side salad and beverage of choice is a meal that will hit the spot and warm them up!

Sauteed Kielbasa, Rice and Beans
Ingredients
1 lb turkey kielbasa, sliced
1 Tbsp oil (I used coconut oil)
3 cloves garlic, chopped
1 cup diced onion
15.5 ounce can kidney beans, drained and rinsed
11 ounce can mexican style corn with liquid
1½ cups rice
1 Tbsp tomato paste
1 Tbsp lime juice
2 tsp chipotle seasoning
32 ounce chicken broth
14.5 ounce can diced tomatoes
Parsley
Instructions
Heat oil in 4 quart pan.
Add kielbasa and brown for 3-4 minutes.
Add onions and garlic.
Saute for 5 minutes.
Add kidney beans, corn, tomato paste, lime juice, chipotle seasoning, uncooked rice, and broth.
Mix all ingredients.
Gently simmer, covered, over low heat for 20 minutes or until rice is tender.
Remove from heat, add diced tomatoes and mix well.
Sprinkle with fresh parsley and serve.