A delightful new dish for Thanksgiving: sightly tart but still sweet with a crunchy topping: Cranberry Casserole.
I honestly don't know which food I enjoy more at Thanksgiving (and lord knows we have a huge, I'm talking 30+ relatives, with special recipes!).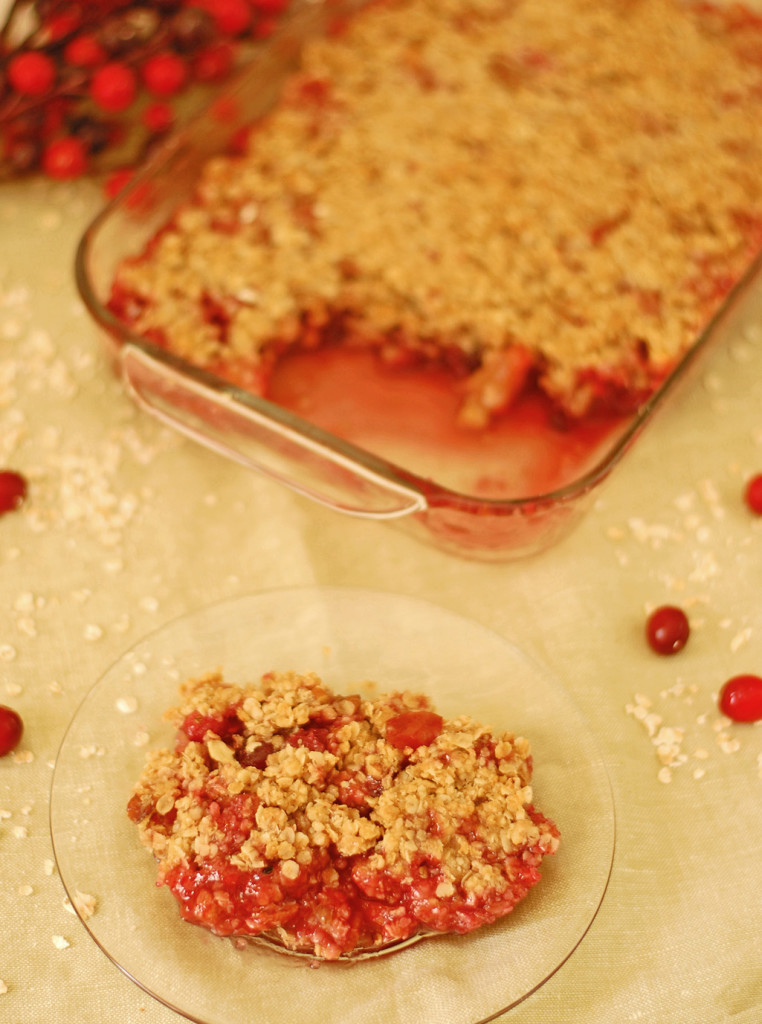 We have the time honored turkey and dressing, sweet potatoes, mac and cheese, green beans, corn, mashed potatoes, slaw, vegetable casseroles, cranberry sauce and I don't even have enough energy to list the desserts!!
Let's just say we are a very large family of brothers, sisters, aunts, uncles, cousins and those adopted friends not privileged to have a large extended family.
I mean Thanksgiving is all about family, laughter and good great food!
We make memories to last a whole year if not a lifetime!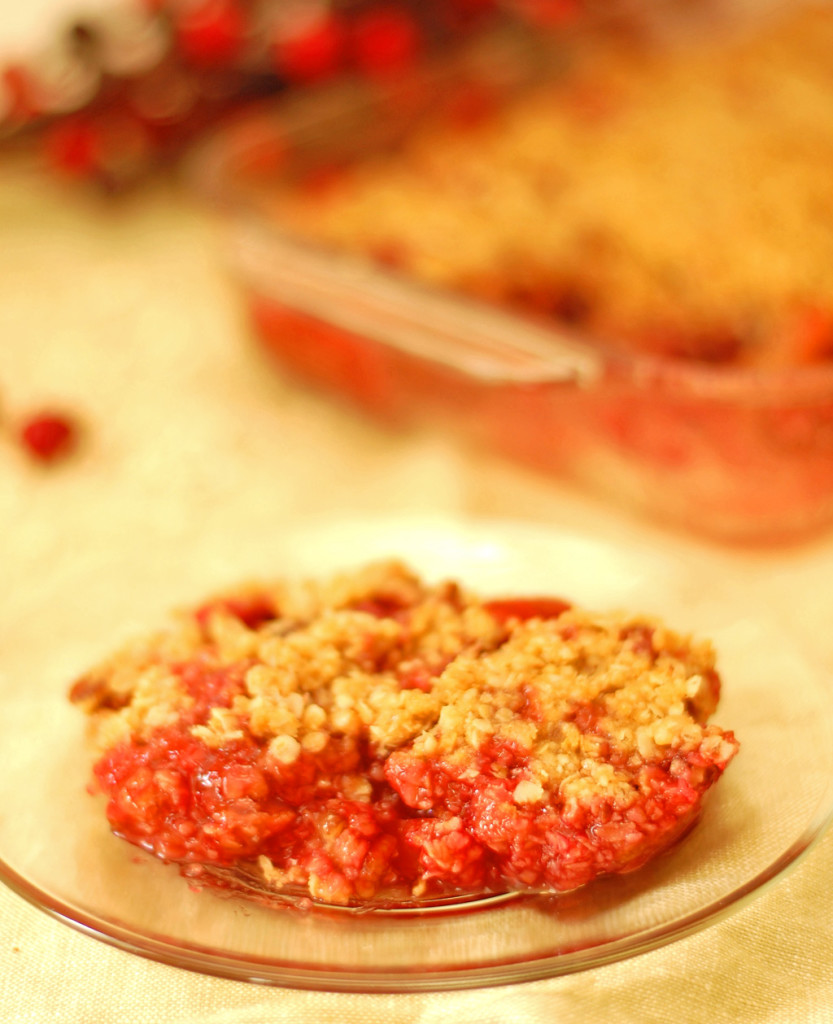 So back to my favorite food.  I am always torn between the turkey and dressing combo and anything cranberry; but cranberry usually wins.
There is just something about that tartly sweet taste.
I had a great-great aunt that would always bring a cranberry gelatin dish with pecans mixed in that was pure heaven to me.
Since she has passed on, I have another aunt who makes a cranberry gelatin dish with apples and pineapples added to the blend and it is wonderful, too!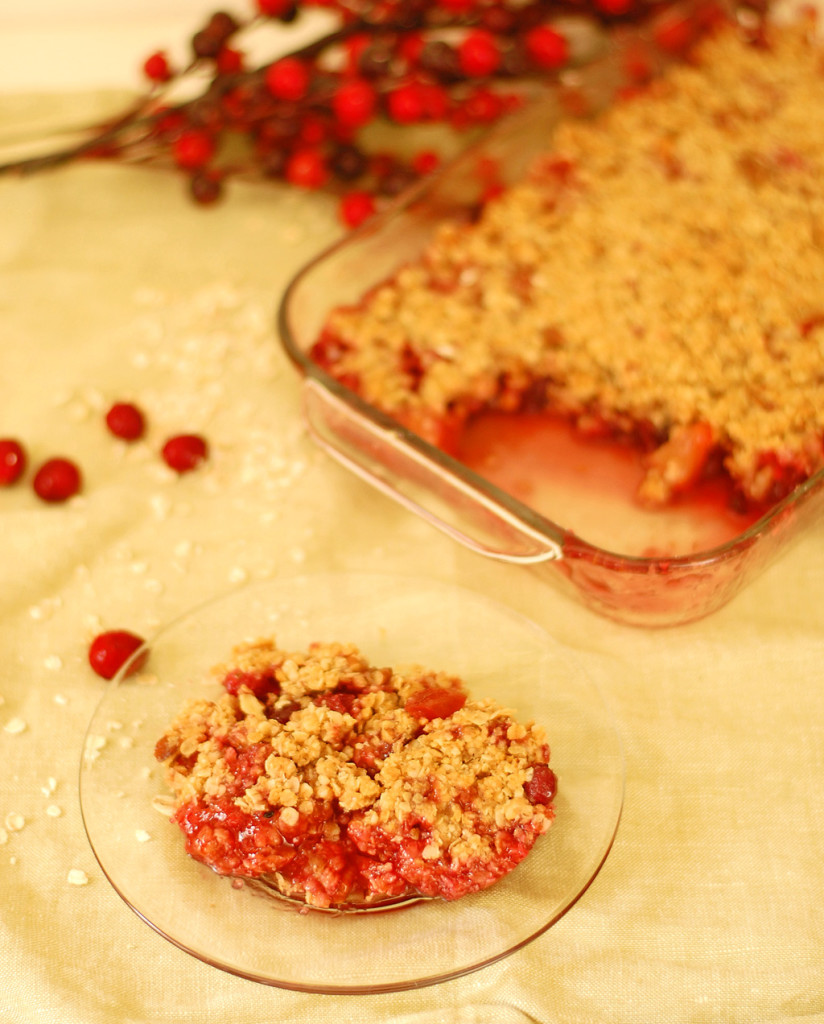 But I am always on the look out for new favorite dishes.  I came across this cranberry casserole in a magazine or on a quick oat box, not sure which, but I kept it in the back of my mind for future use.  And the future is now.
I started playing around with what I could remember, along with the flavors from the past and came up with this casserole.
Let me just say, I LOVE THE FLAVORS IN THIS CRANBERRY CASSEROLE!!  The sweetness, the tartness, the buttery crunch of the oat topping was everything I was imagining with my tastebuds.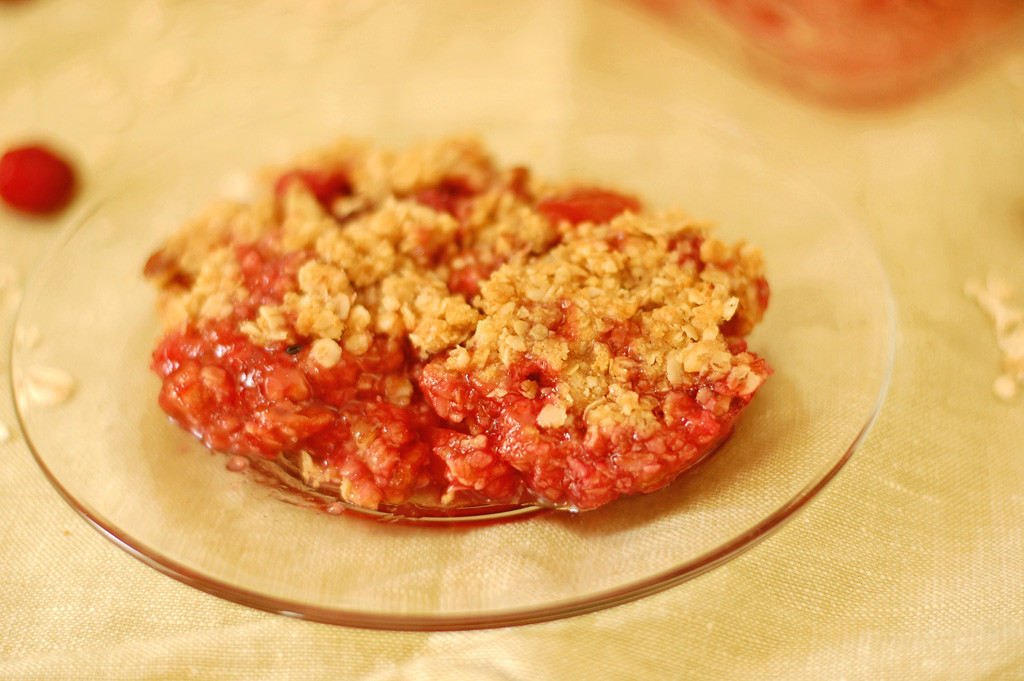 Since I love to do research about food I found some new facts about cranberries from http://www.whfoods.com/genpage.php?tname=foodspice&dbid=145 and I thought I would share!
"A fruit with a short season, fresh cranberries are harvested between Labor Day and Halloween and appear in markets from October through December.
Choose fresh, plump cranberries, deep red in color, and quite firm to the touch.
Firmness is a primary indicator of quality. In fact, during harvesting, high quality cranberries are often sorted from lesser quality fruits by bouncing the berries against barriers made of slanted boards. The best berries bounce over the barriers, while the inferior ones collect in the reject pile.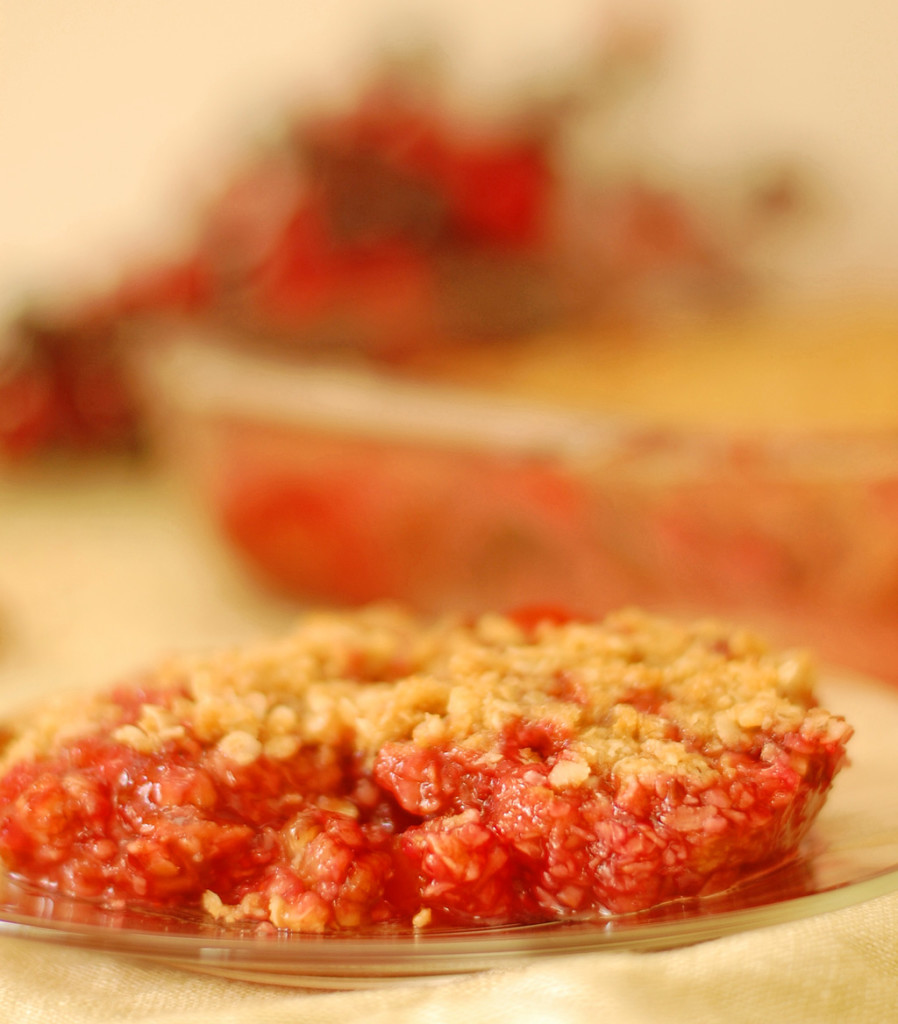 The deeper red their color, the more highly concentrated are cranberries' beneficial anthocyanin compounds. The Early Black cultivar (variety) of cranberry—with its particularly deep red color—has been found in one research study to have the highest concentration of anthocyanins.
Although typically packed in 12-ounce plastic bags, fresh cranberries, especially if organic, may be available in pint containers.
Fresh ripe cranberries can be stored in the refrigerator for up to 20 days. Before storing, discard any soft, discolored, pitted or shriveled fruits. When removed from the refrigerator, cranberries may look damp, but such moistness does not indicate spoilage, unless the berries are discolored or feel sticky, leathery or tough.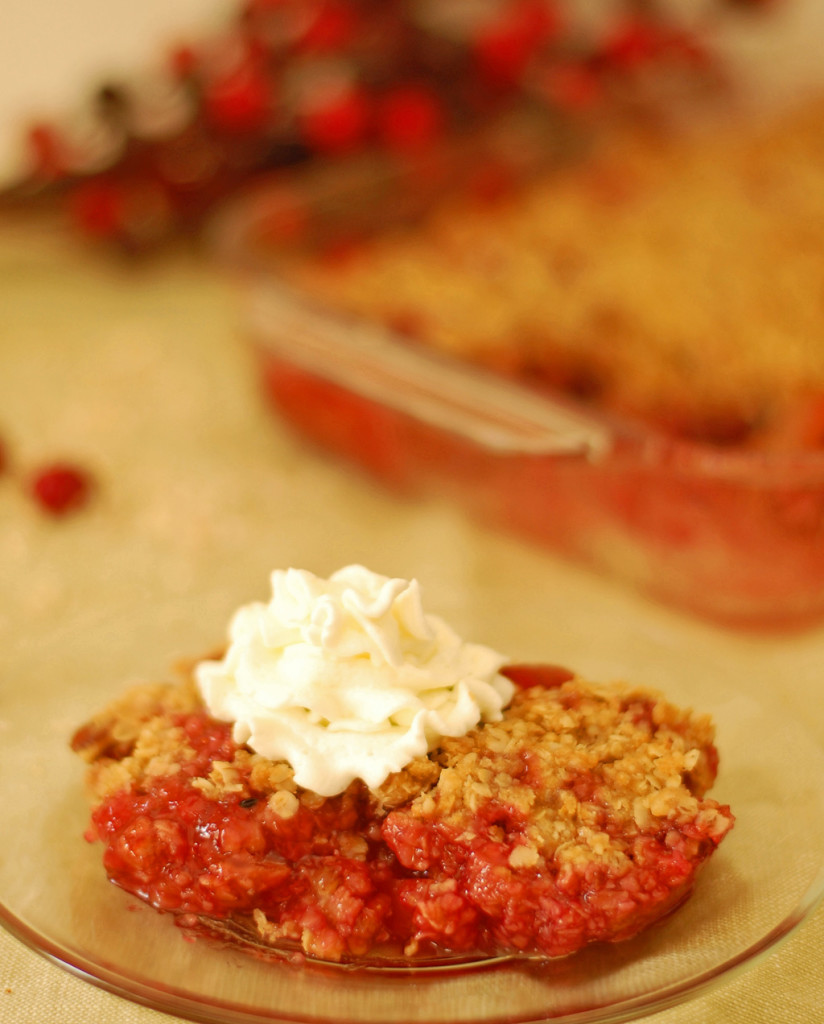 Once frozen, cranberries may be kept for several years. To freeze, spread fresh cranberries out on a cookie sheet and place in the freezer. In a couple of hours, the fully frozen berries will be ready to transfer to a freezer bag. Don't forget to date the bag before returning to the freezer.
Once thawed, frozen berries will be quite soft and should be used immediately."
And cranberries are so good for you: they are an anti-inflammatory, antioxidant, help the digestive tract, have anti-cancer and cardiovascular benefits.
If you like cranberries and want a different dish for this Thanksgiving, this is the one!
Gluten Free Cranberry Casserole
Ingredients
3 cups chopped apples (I used gala)
2 cups raw cranberries
1¼ cups granulated sugar
1½ cups gluten free quick cooking oats, uncooked
½ cup brown sugar
⅓ cup gluten free flour
⅓ cup pecans, chopped
½ cup melted butter
Instructions
Preheat oven to 350 degrees.
In a 2 quart casserole, combine apples, cranberries and granulated sugar.
In a bowl mix the remaining ingredients together.
Spread mixture on top of cranberries and apples.
Bake 45-55 minutes or until bubbly and lightly brown.
Cranberry Casserole Gluten Free Recipe