Easy, delicious apple bundt cake full of moist gluten free sweetness!
Don't you just love the days of autumn leading into the holidays?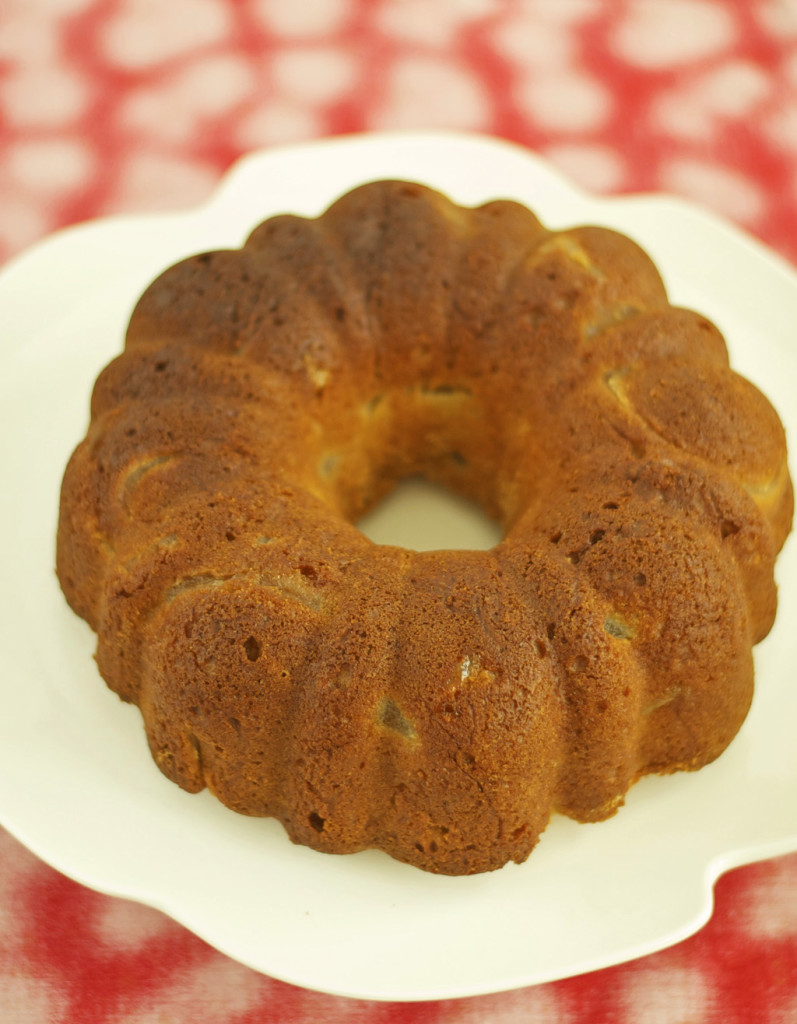 The air is crisp, the leaves are turning beautiful shades and falling down to provide a wonderful sound as you walk through them and then there is all the beautiful produce:
Indian corn, pumpkins,  sweet potatoes and gorgeous, crisp red and green apples.
I love this time of year and all the apple dishes I see and want to eat make to share with others.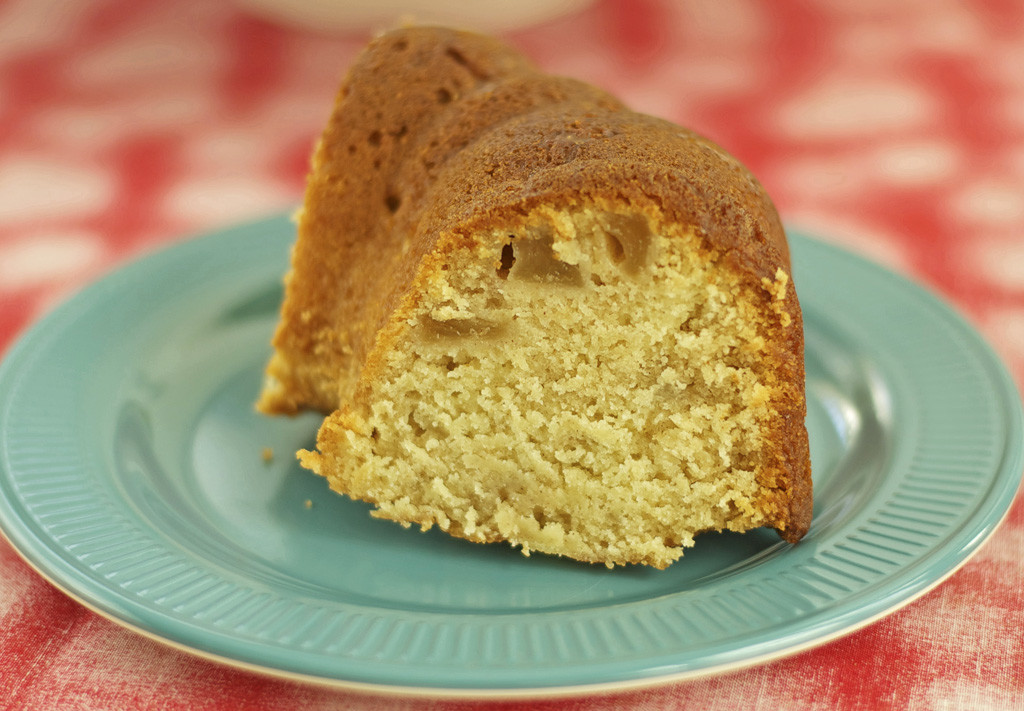 The apple list is endless (guess that 'apple a day' saying could be covered with all the apple recipes!); baked apples, applesauce, apple butter, apple crisp, apple muffins, pancakes, pies, tarts, cakes….to name a few!
I can remember my great-grandmother making a raw apple cake that was to die for!!  Oh, to be able to have a slice of that cake again….sigh.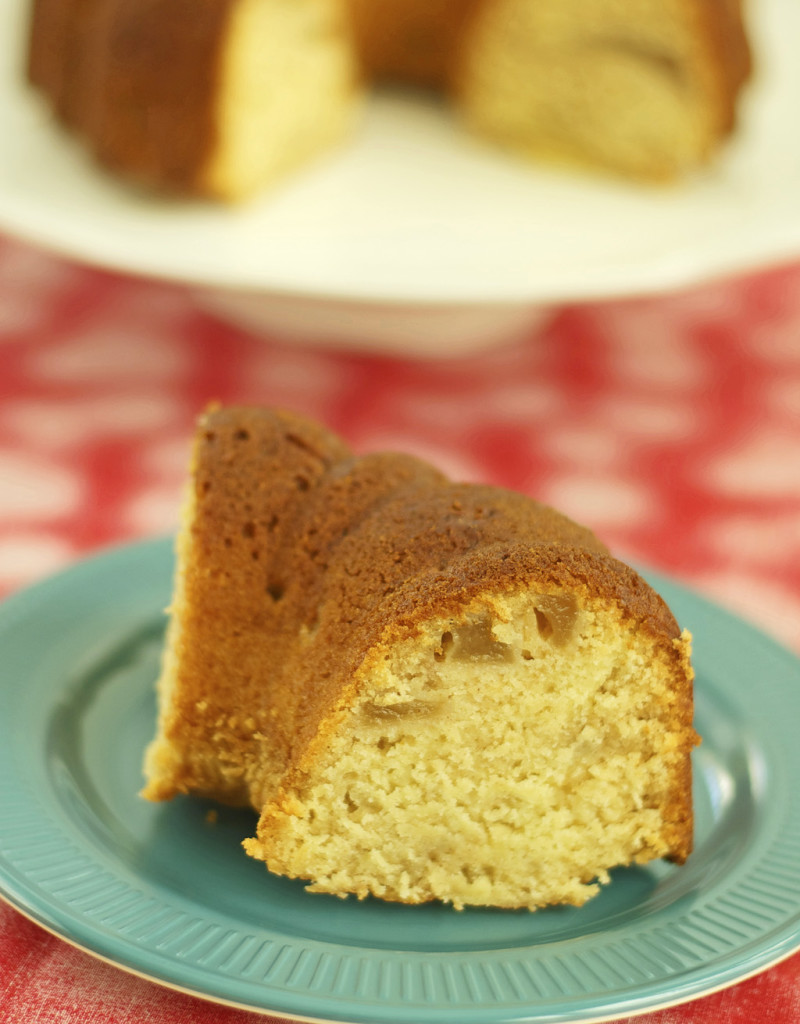 Since I will never be able to duplicate her raw apple cake, I waded through a lot of recipes in old cookbooks (don't you just love them?) and looked at some newer cookbooks, magazines, online, etc and settled on trying my hand at making an apple bundt cake.  I was looking for something sweet, buttery, moist and just plain apple delicious.
This recipe did not disappoint!!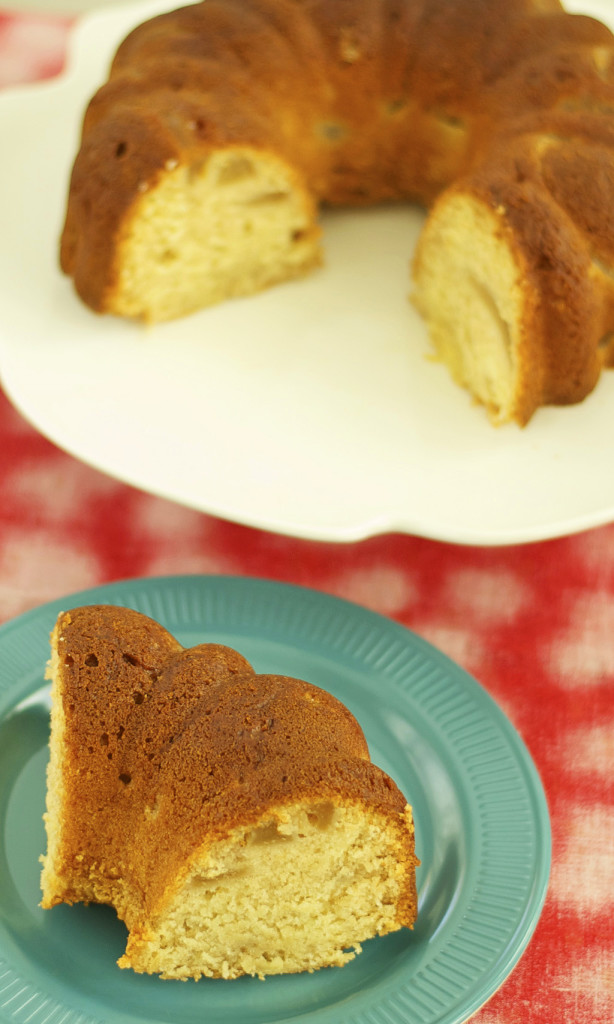 It is easy to make and does not have to have fresh apples to be delightful.
This Apple Bundt Cake, although made with apple pie filling, is brimming with apple flavor and a very moist texture; it is so moist it is hard to believe it is gluten free!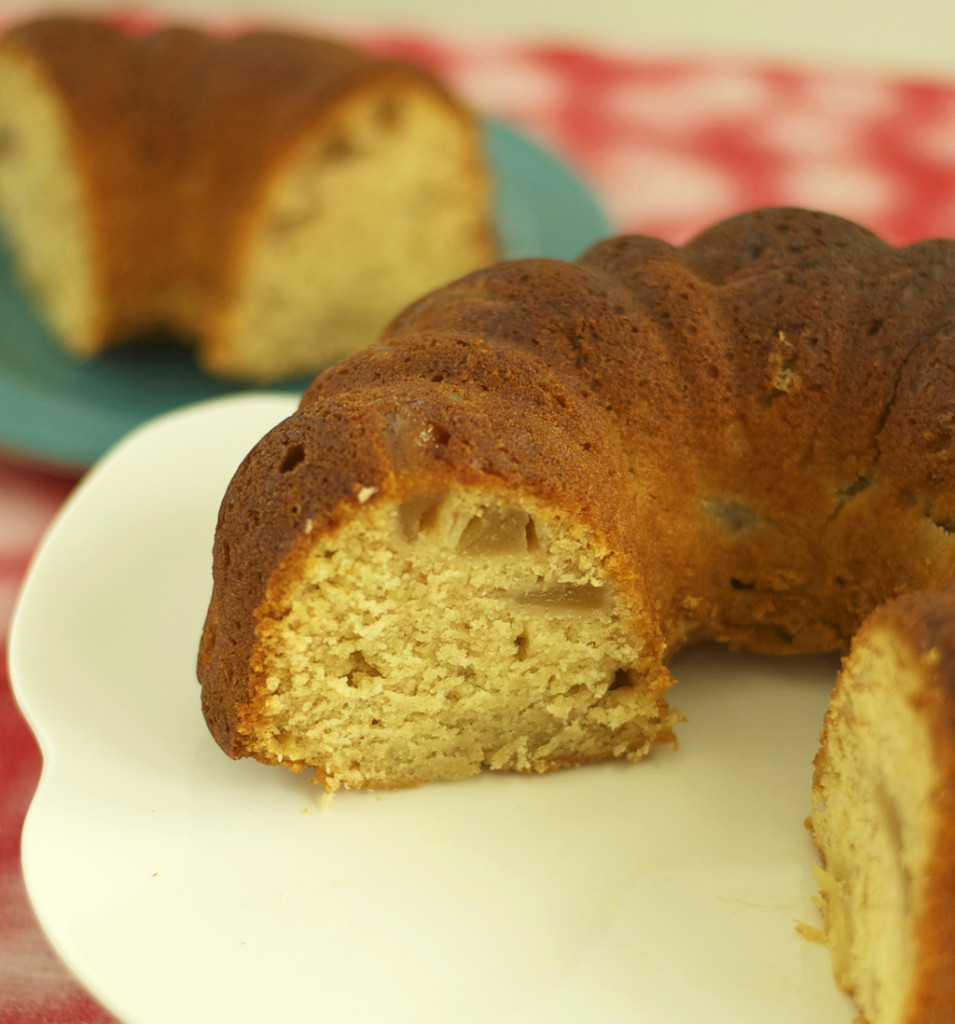 The chunks of tasty apple in each piece of this beautiful golden cake made my taste buds come to attention!
This is one recipe that could have me eating an apple a day easy!

Gluten Free Dairy Free Apple Bundt Cake
Ingredients
3 cups Pamela's GF Artisan Flour Blend
½ tsp salt
2½ tsp baking powder
2 cups sugar
1 cup oil
4 eggs, beaten
⅓ cup orange juice
2 tsp gf vanilla extract
1 (21 oz) can apple pie filling
Instructions
Preheat oven to 350 degrees.
Grease a bundt pan.
Combine flour, salt, baking powder and 2 cups sugar in a large bowl.
Stir in oil, eggs, orange juice and vanilla; mix well.
Stir in apple pie filling.
Pour batter evenly into prepared pan.
Bake for 1 hour- 1 hour 15 minutes.
Let cool 15 minutes.