Gluten Free Muffins with a two flavor favorite combination: Chocolate and Banana!  What a delightful treat for breakfast or your coffee break or BOTH!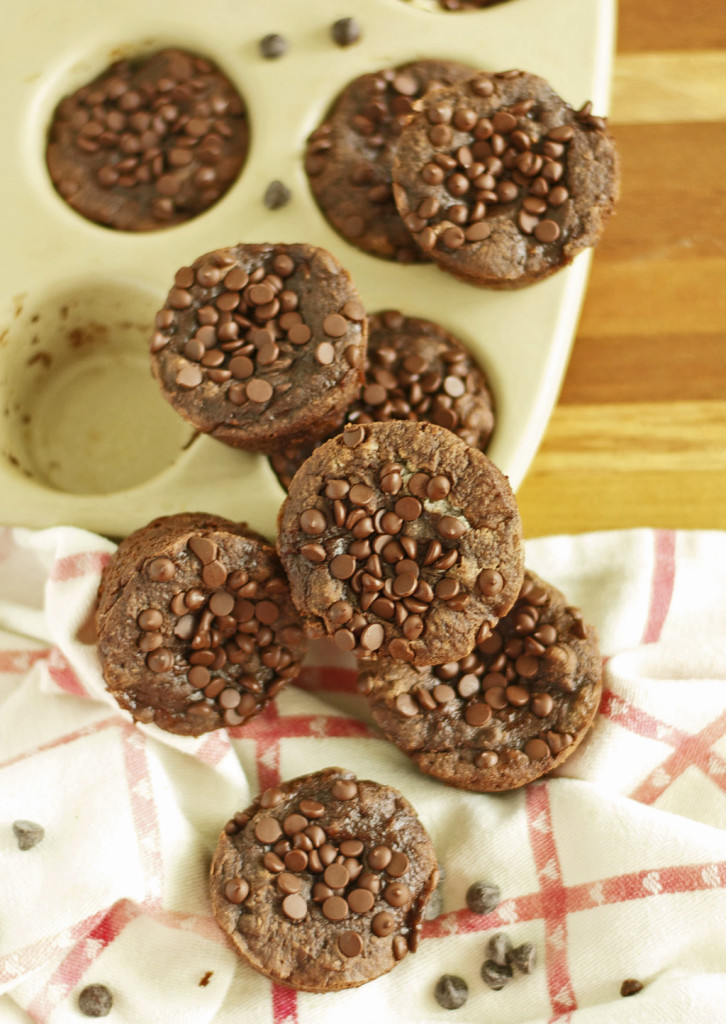 I have a confession.
I have never truly appreciated muffins.  Sad but true, I just viewed them as ho-hum filler breakfast food or darn-I-forgot it is my turn to bring something to work to share in the food arena and I do NOT have time to make anything spectacular.
Boy, have I begun to see the error of my thinking (or lack thereof!)
I have become a muffin fiend!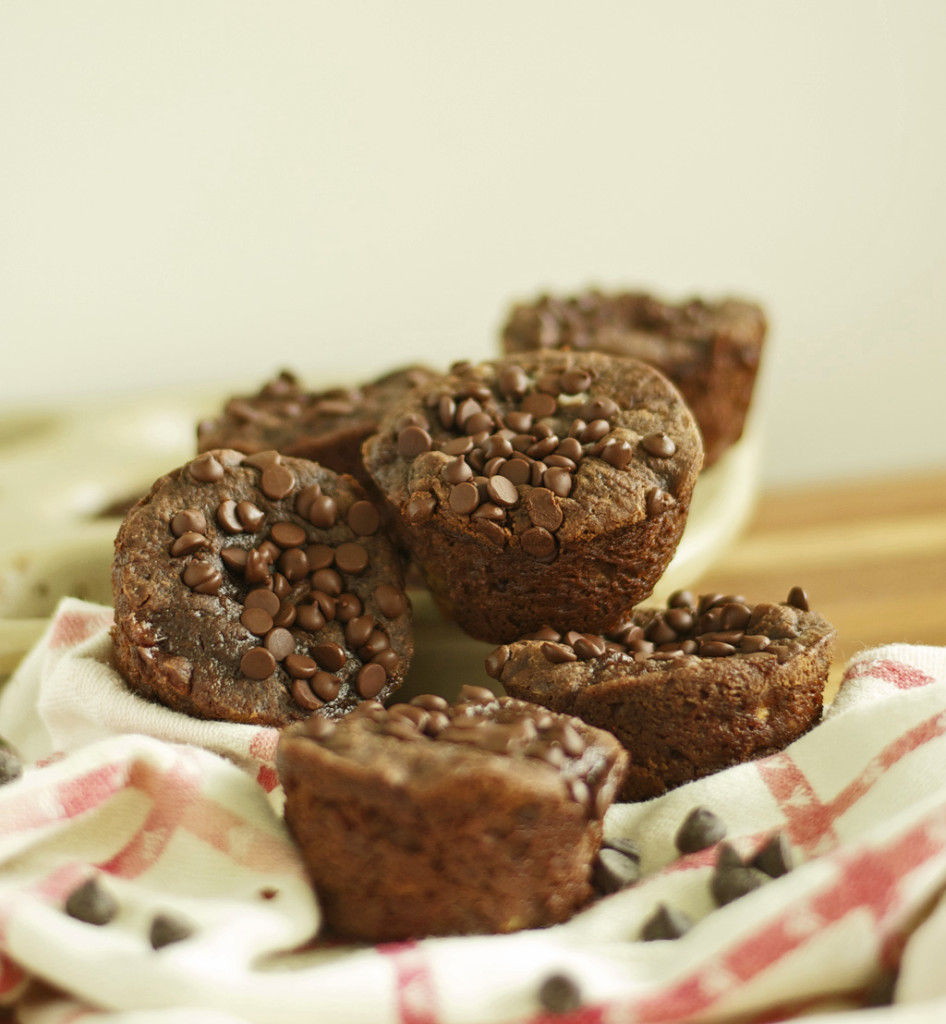 I have finally had the light bulb moment about the benefits of muffins.
Muffins can be made sweet, savory, spicy-whatever your culinary desire might be.
Muffins are so portable, sit down and eat them at the table or grab and go.
Muffins are made to be taken to work for a coffee break, a mid afternoon snack or heck, to impress the daylights out of your coworkers!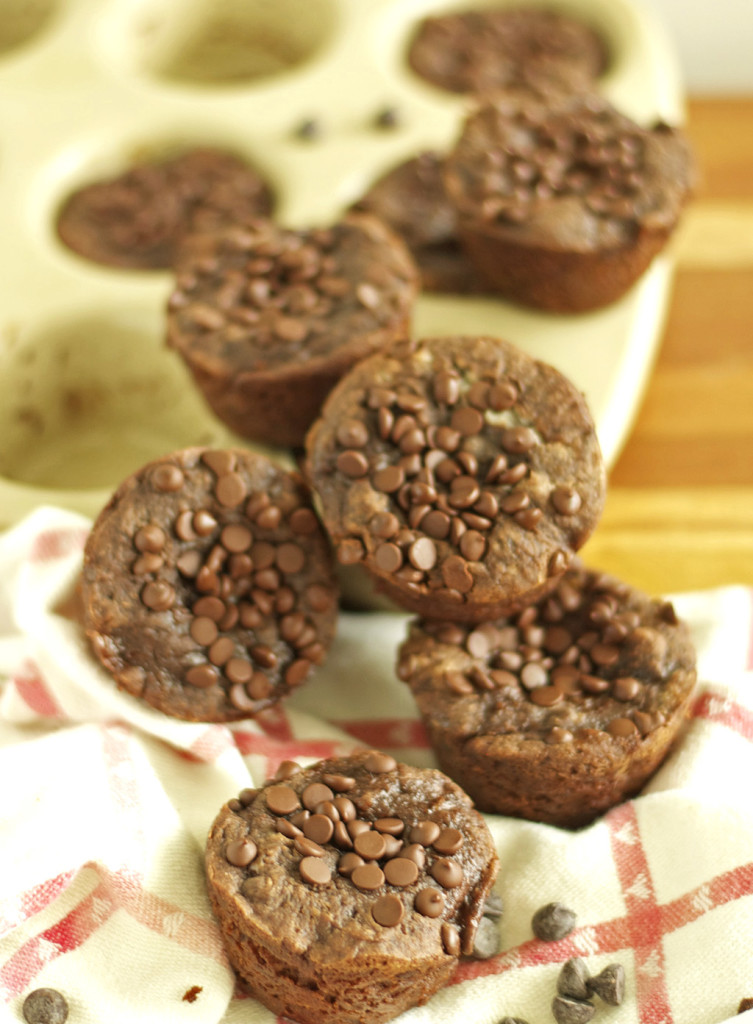 This recipe for  gluten free Chocolate Banana muffins provides a great source of potassium from the bananas and then, there's that chocolate!
Chocolate not only tastes sinfully delicious, it has been found to have cardiovascular and great anti-stress benefits.
You want a lip smacking, finger licking, make your eyes close and you expel a heartfelt sigh for out of this world deliciousness, well this is THE recipe!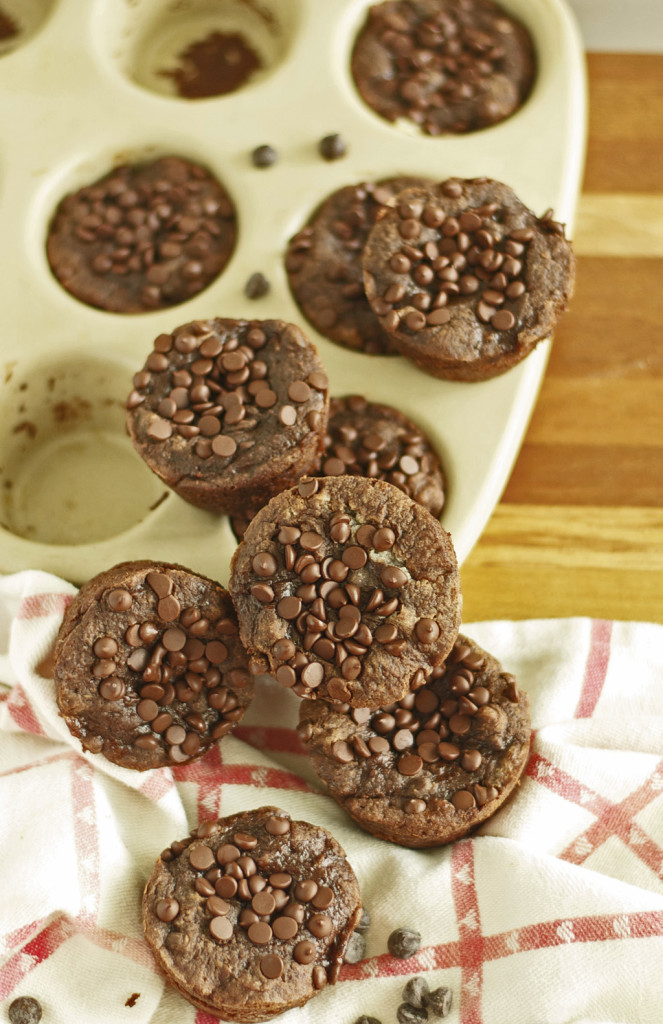 These gluten free Chocolate Banana Muffins are easy to make, they store well in the refrigerator (if they are not all devoured in the first couple of hours!) and are a great way to fill that chocolate craving.
This Chocolate Banana Muffin is divinely moist, rich in texture and oh my goodness, so delicious.
And let us not forget Gluten Free!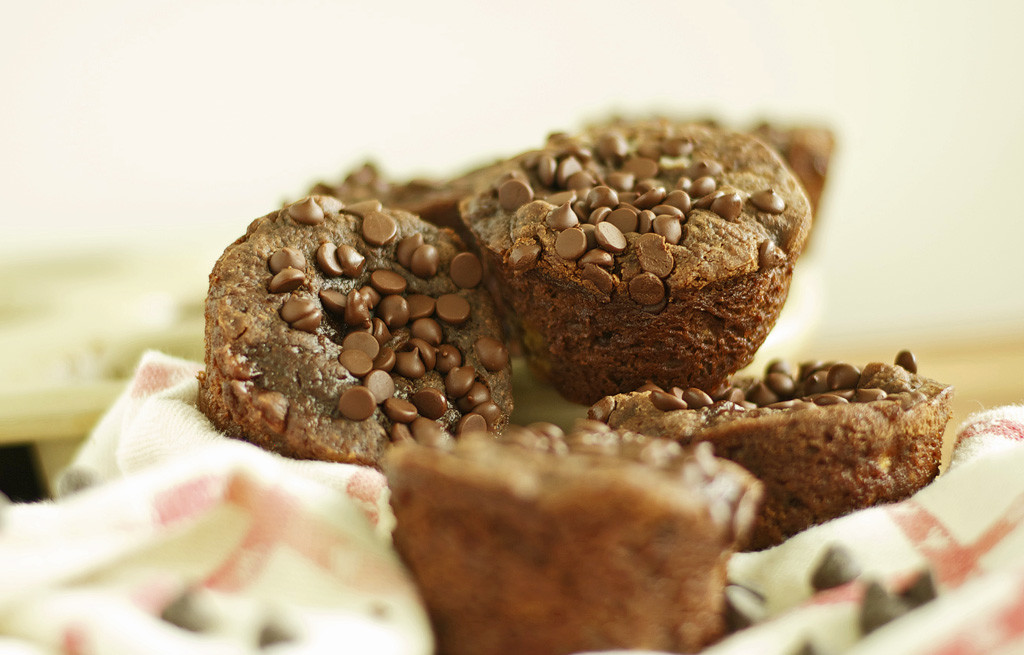 Make this Chocolate Banana Muffin to share and sit back and take all the praise these delightful  gluten free morsels deserve.
Chocolate Banana Muffins Gluten Free Recipe
Ingredients
2 whole ripe bananas
1 large egg
½ cup plain yogurt (I used So Delicious coconut milk yogurt)
¼ cups butter, melted
1 cup sugar
1 cup gluten free flour (I used cup 4 cup)
¼ teaspoon baking soda
¼ teaspoon salt
¾ cup Enjoy Life dark chocolate morsels
¾ cup Enjoy Life semi-sweet mini chocolate chips
½ cup walnuts or pecans (optional)
½ teaspoon gf vanilla extract
Instructions
Preheat oven to 375 degrees.
Line a 12-muffin pan with paper or spray really well with cooking spray.
Mash bananas in a medium bowl.
Stir in egg, yogurt, and melted butter.
In a large bowl combine sugar, flour, baking soda and salt.
In a double broiler melt the dark chocolate morsels.
Pour the banana mixture into the flour mixture and stir until just combined.
Stir in the melted chocolate, ½ the mini chocolate chips, nuts and vanilla.
Divide batter among the muffin cups.
Sprinkle each one with remaining chocolate chips.
Bake for 12-18 minute.
Remove from oven and allow to cool for 15 minutes.
Chocolate Banana Muffins Gluten Free Recipe