Umm, umm delicious and easy to make Gluten Free Sweet and Sour Meatballs!  Perfect on top of a bed of rice or as an appetizer at your next party.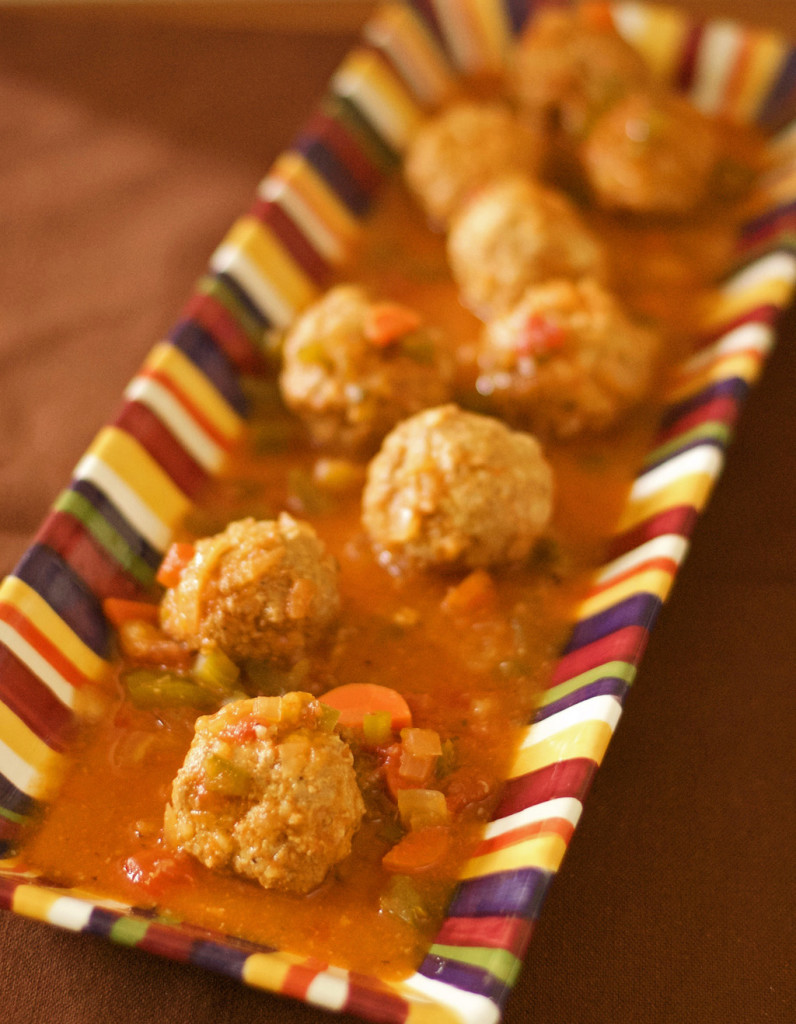 You know those days when your stomach is requiring something to eat that is not the same old same old?  Yeah, me too.
I was having one of those weeks days where I was rejecting one dish after another for one reason or another: too much work, just fixed it last week, not in the mood, don't have the ingredients….just pick an excuse, I was using them all.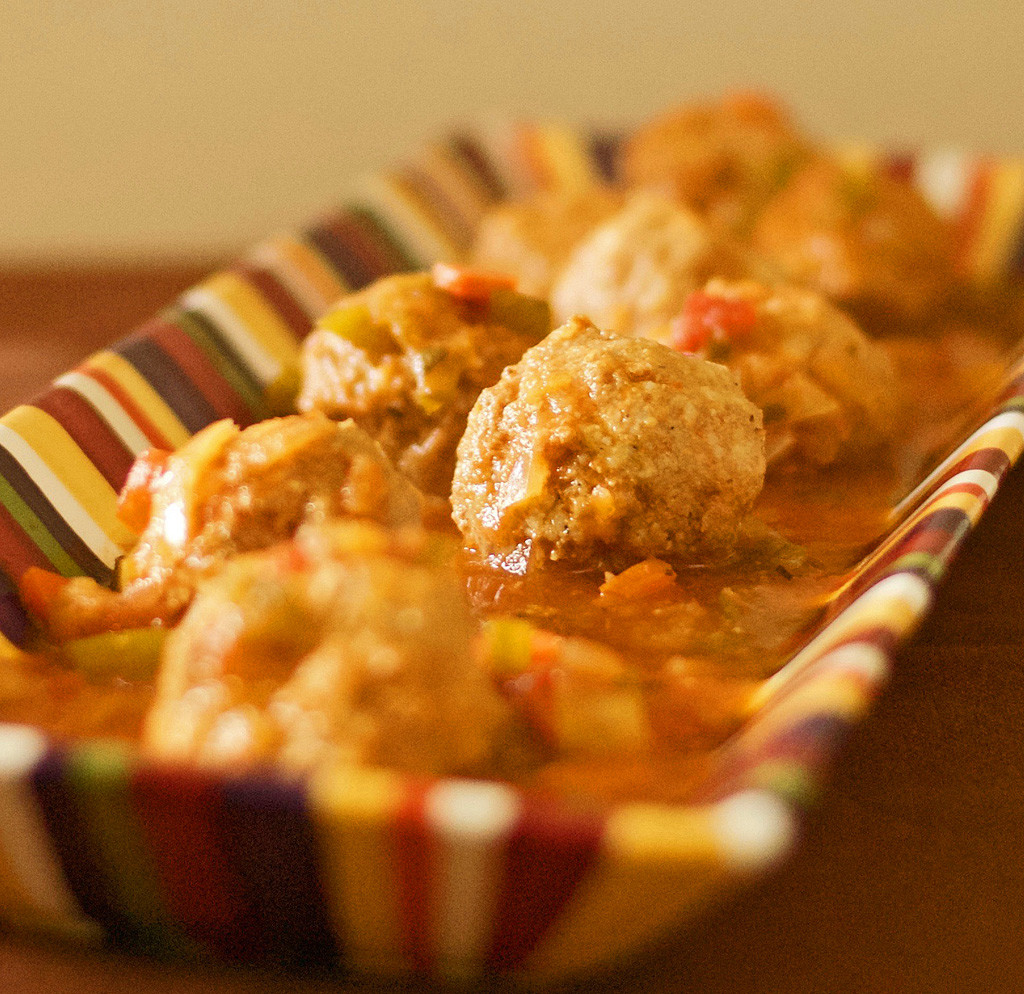 I finally decided on something with some zing.
Something that had some vegetables.
Something delicious that I could eat all by itself or pair it with a starch or salad and be good to go: Gluten Free Sweet and Sour Meatballs to the top of the list.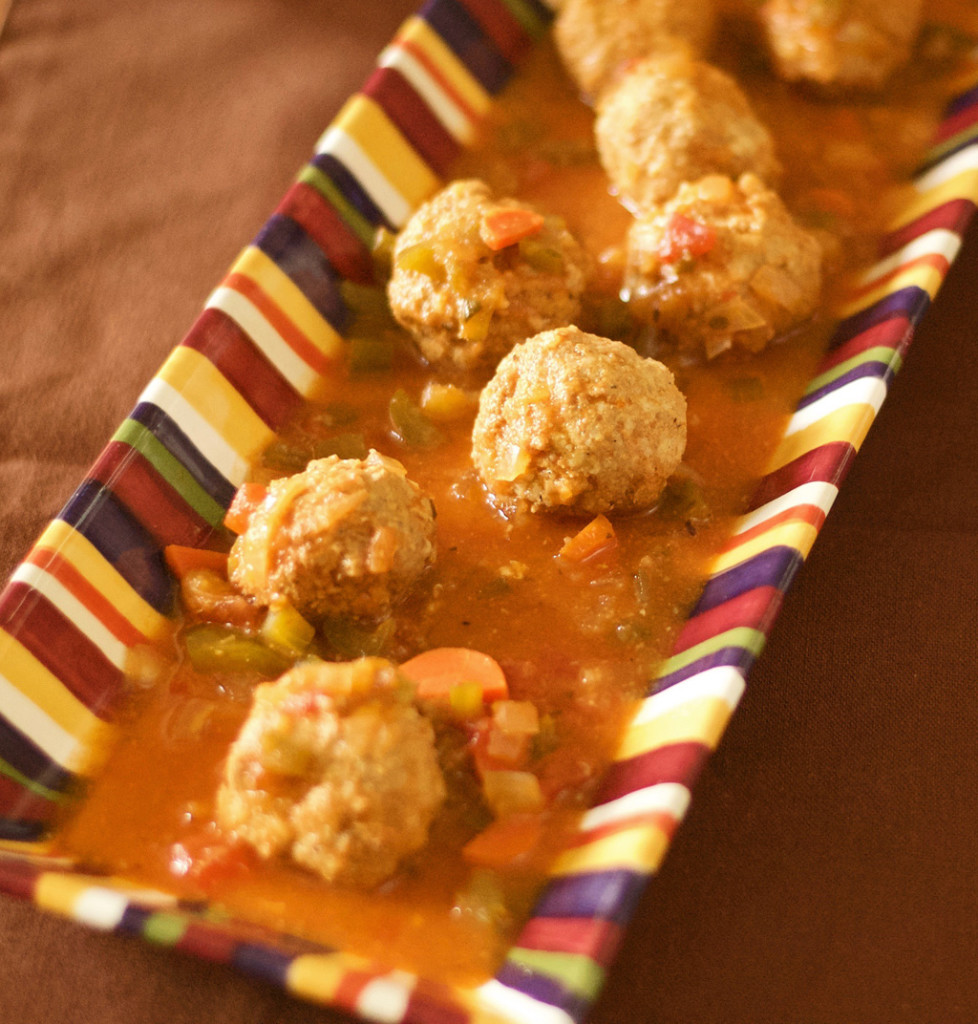 This recipe is a little labor intensive with having to chop the veggies, but hey, I can get rid of a lot of frustration on a cutting board!
I love the fact that besides being so doggone good, I am getting some vegetables with my protein.  The sauce that these meatballs are simmered in could stand alone as a dipping sauce in my opinion it is truly that fantastic.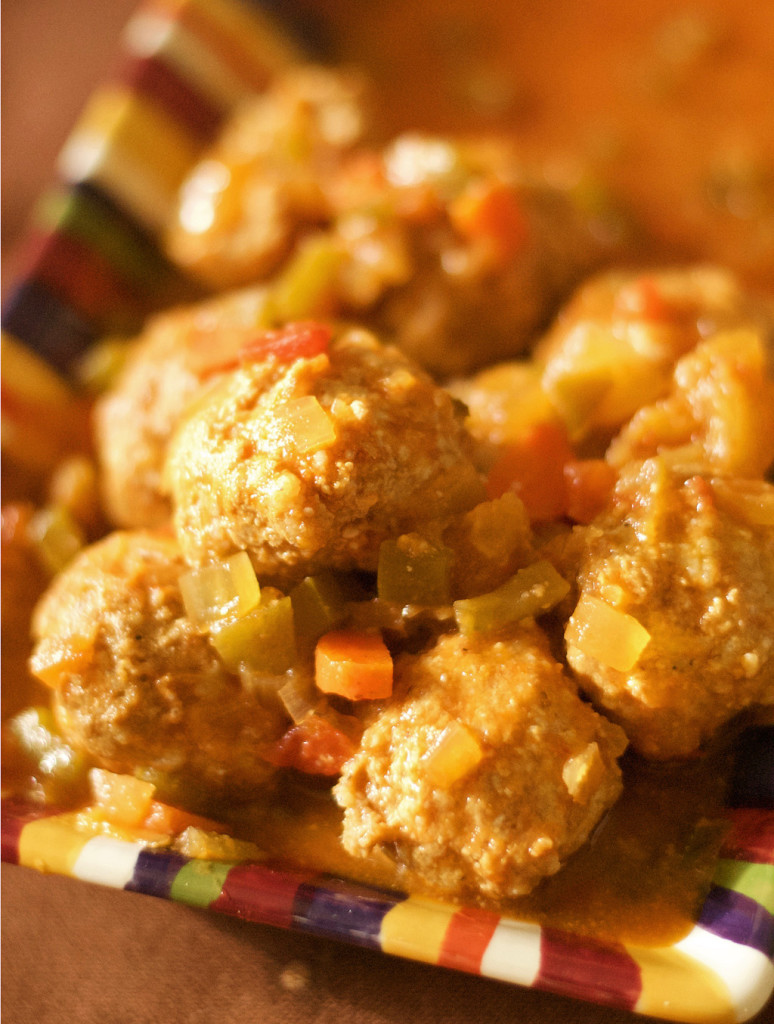 The meatballs are moist and so tasty but when they are paired with the diced vegetables and sweet and sour sauce…OH MY WORD!!  I am talking do-I-have-to-share these, as they are that fantastic!
I have eaten these on a bed of rice or cauliflower rice, heaven in every forkful!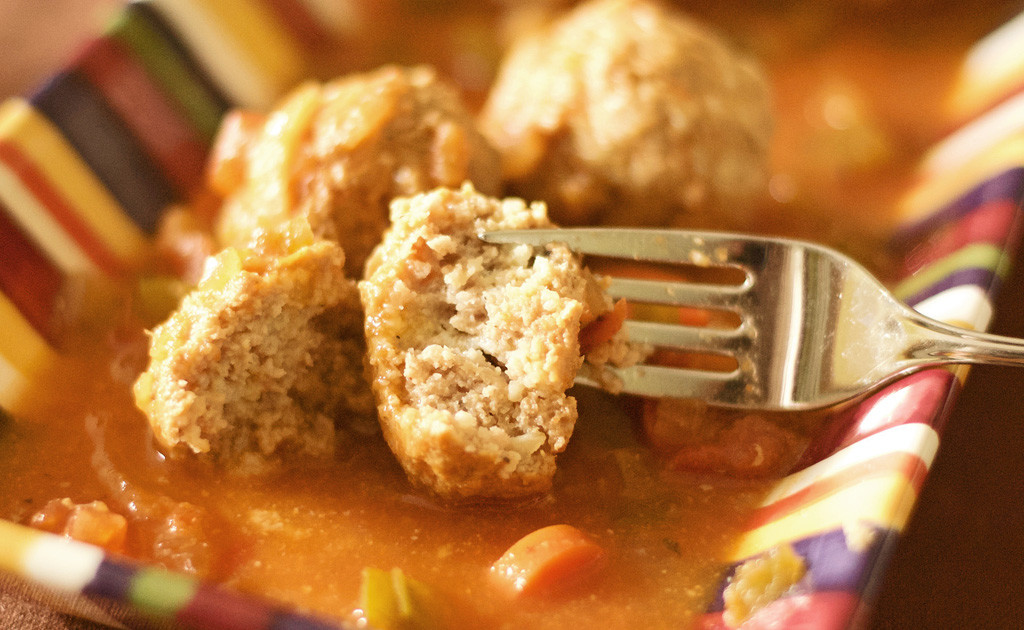 I have also taken them as a finger (well really pick up with a toothpick) appetizer to a party and they were a giant hit.  I now print up the recipe and take with me if I am sharing them at a party.
So, if you too have that day or week where you just can't decide what to fix, try these wonderfully delicious Gluten Free Sweet and Sour Meatballs.

Gluten Free Sweet and Sour Meatballs
Ingredients
2 onion, chopped
2 green peppers, diced
2 large carrots, chopped
1 tomato, diced
4 cups chicken broth (I used low sodium)
2 cups tomato sauce
¼ cup vinegar
2 Tablespoons brown sugar
2 cups crushed pineapple with juice
½ cup ketchup
2 Tbsp GF soy sauce
¼ cup orange juice
2 Tbsp lemon juice
2 lbs ground turkey or chicken
⅔ cups GF bread crumbs
2 eggs
2 tsp garlic powder
2 tsp onion powder
1 tsp salt
1 tsp pepper
Instructions
Spray large skillet with cooking spray.
Heat over medium heat.
Add onion, green pepper, and carrots.
Cook for 5 minutes until onion is soft.
Stir in broth, brown sugar, tomato sauce, lemon juice, diced tomato, vinegar, pineapple with juice, orange juice, soy sauce, and ketchup.
Simmer sauce mixture over low heat for 10 minutes or until all vegetables are tender.
While sauce is simmering, mix ground meat, bread crumbs, egg, salt, pepper, onion powder, and garlic powder; combine well.
Shape mixture into balls (will make approximately 30-34 meatballs).
Place meatballs into simmering sauce.
Cook 20-25 minutes or until meatballs are cooked through, turning once during cooking.
Once done, remove skillet from heat.
Cover skillet and let stand 5 minutes before serving.