Velvety texture super moist Old Fashioned Gluten Free Orange Pound Cake Recipe made from scratch! So easy and  so delicious they will come back for a second and third slice!
I recently was traveling in an area where the orange trees were blooming.  That has to be one of the BEST fragrances on planet earth.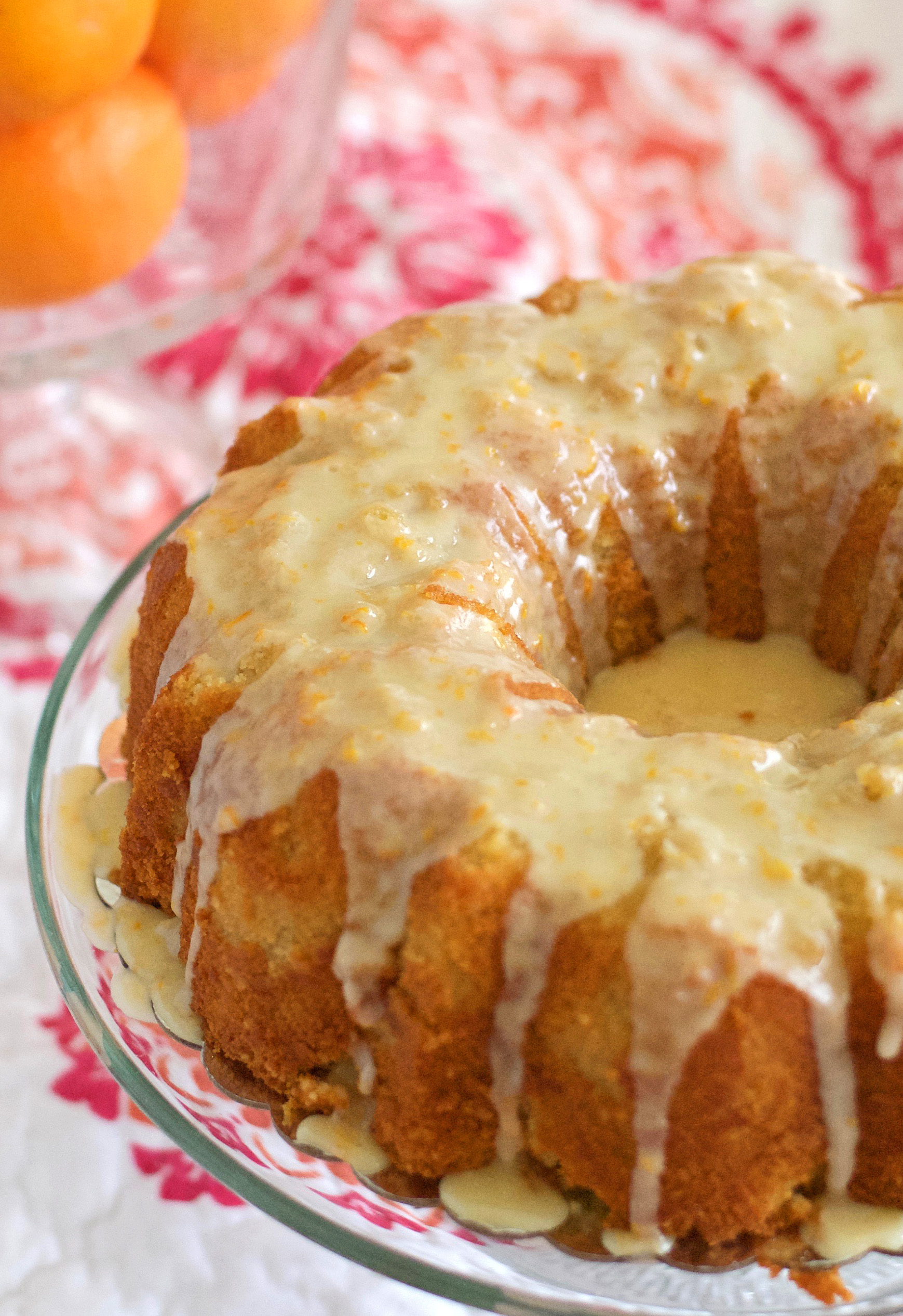 My mom spent part of her childhood in Orlando, Florida and would often tell my brother and I about the orange tree that bloomed in their yard and how heavenly the scent was.  She would tell us that they always used orange blossom honey and her mom even had some orange blossom perfume.  Of course, I was not fully able to appreciate what she was saying until I traveled to Israel as an adult in the springtime.  Orange blossoms are the first sensory memory I have of my trip.
And I have never forgotten it, so orange blossom fragrance on a vacay notches it up to a whole new level of enjoyment!
Well naturally with the aroma of orange blossoms in my nose I decided I needed some type of orange dessert to celebrate!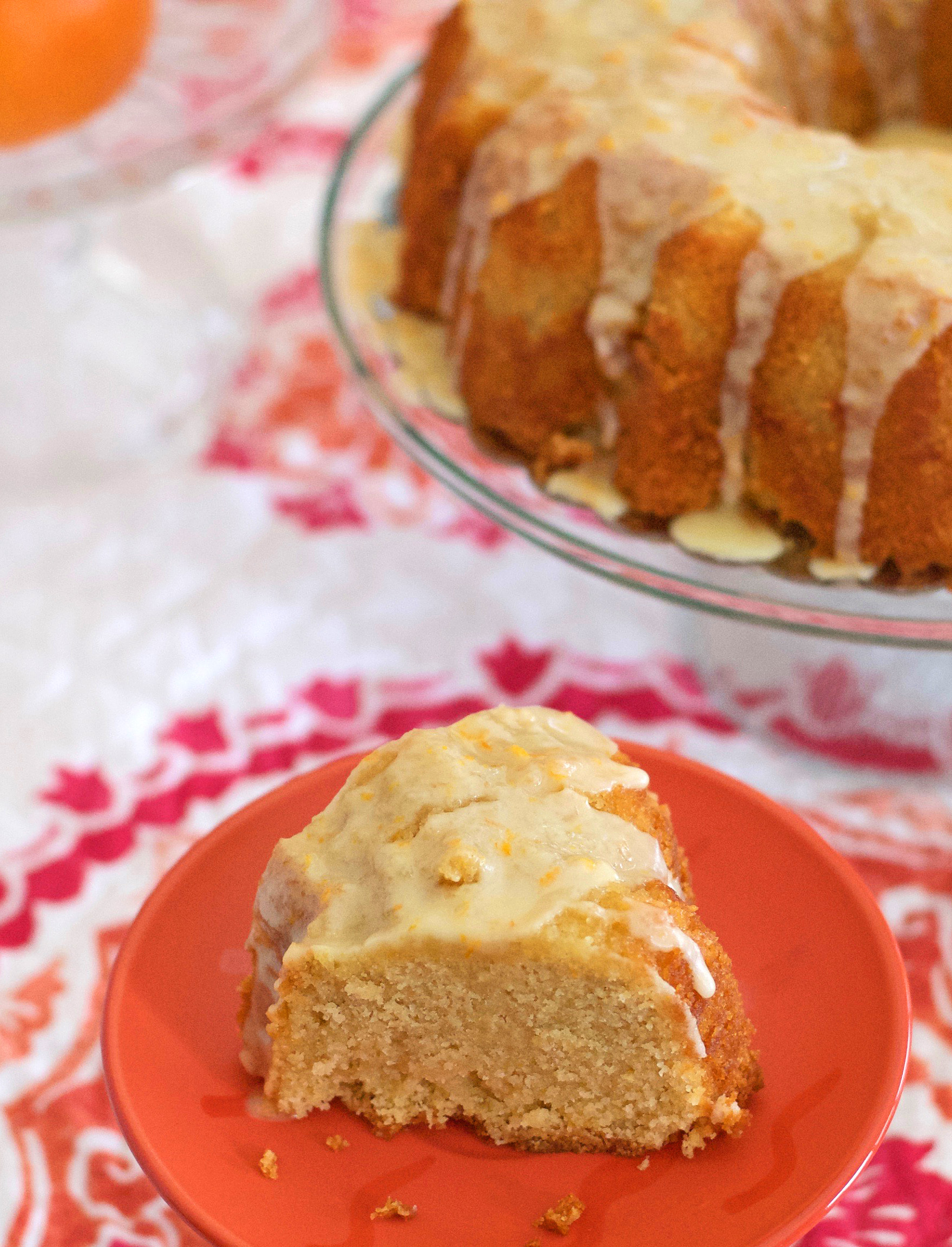 In the South, there are a few things you canNOT have too much of like iced tea, cool days in summer, a garden that is producing equal to the hard work you put in to it or too many pound cake recipes!
Enter my need for an orange pound cake!
This Gluten Free Orange Pound Cake is moist, velvet in texture and just dang delicious!
How delicious you ask? 
It is so delicious I can smell orange blossoms when I am eating it! 
So delicious I had to not tell my dad I had made it until I had already eaten a slice or two.
So delicious I had to put it in a safe (hidden) place once my family had tried it so it did not disappear in less than 24 hours!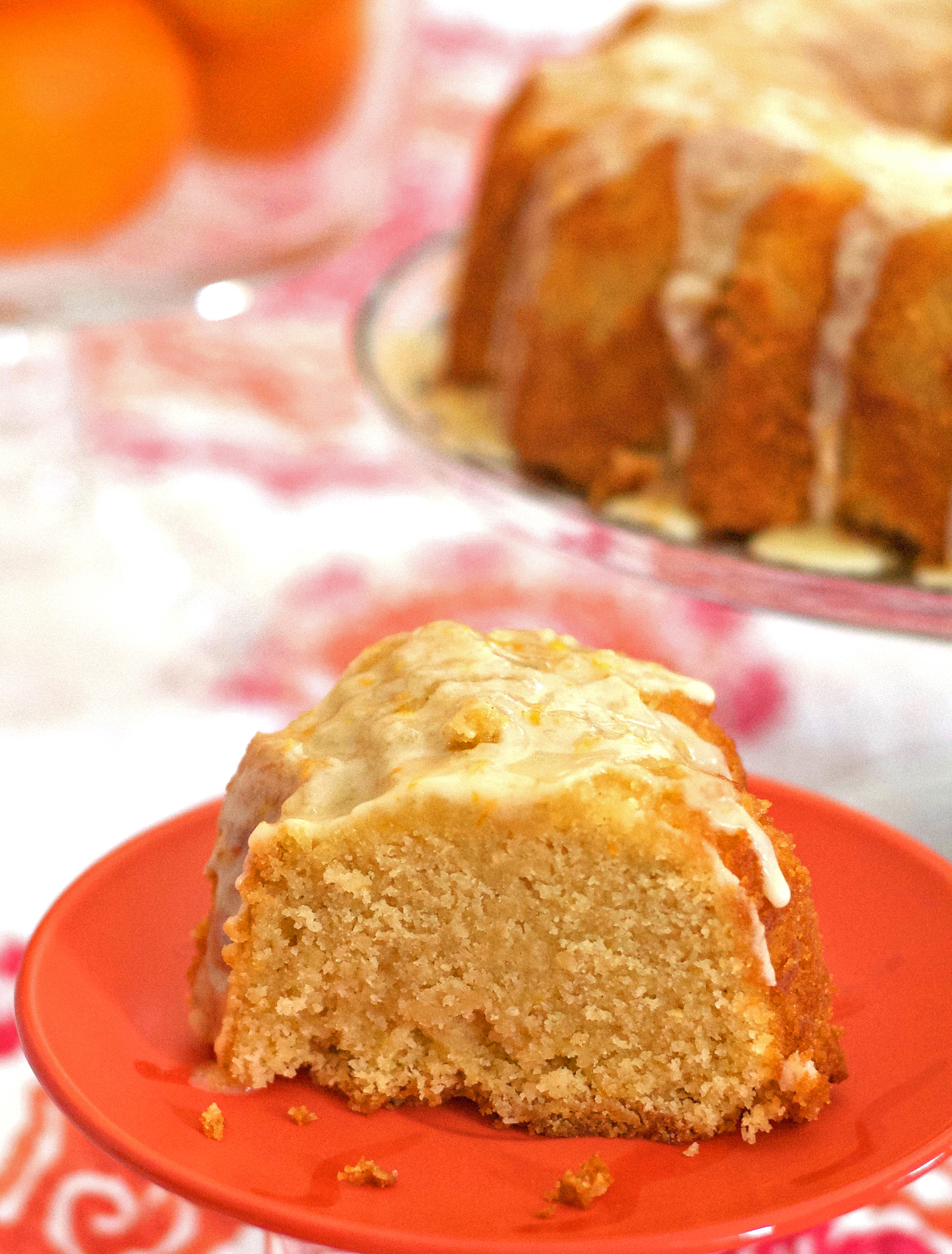 Some of my tricks to make the perfect Gluten Free Orange Pound Cake:
I use organic oranges
All ingredients need to be room temperature
Make sure to add an egg, beat in and then add the next egg
I'm sorry if you have never had the experience of smelling orange blossoms, but you can have the next best thing:
Gluten Free Orange Pound Cake!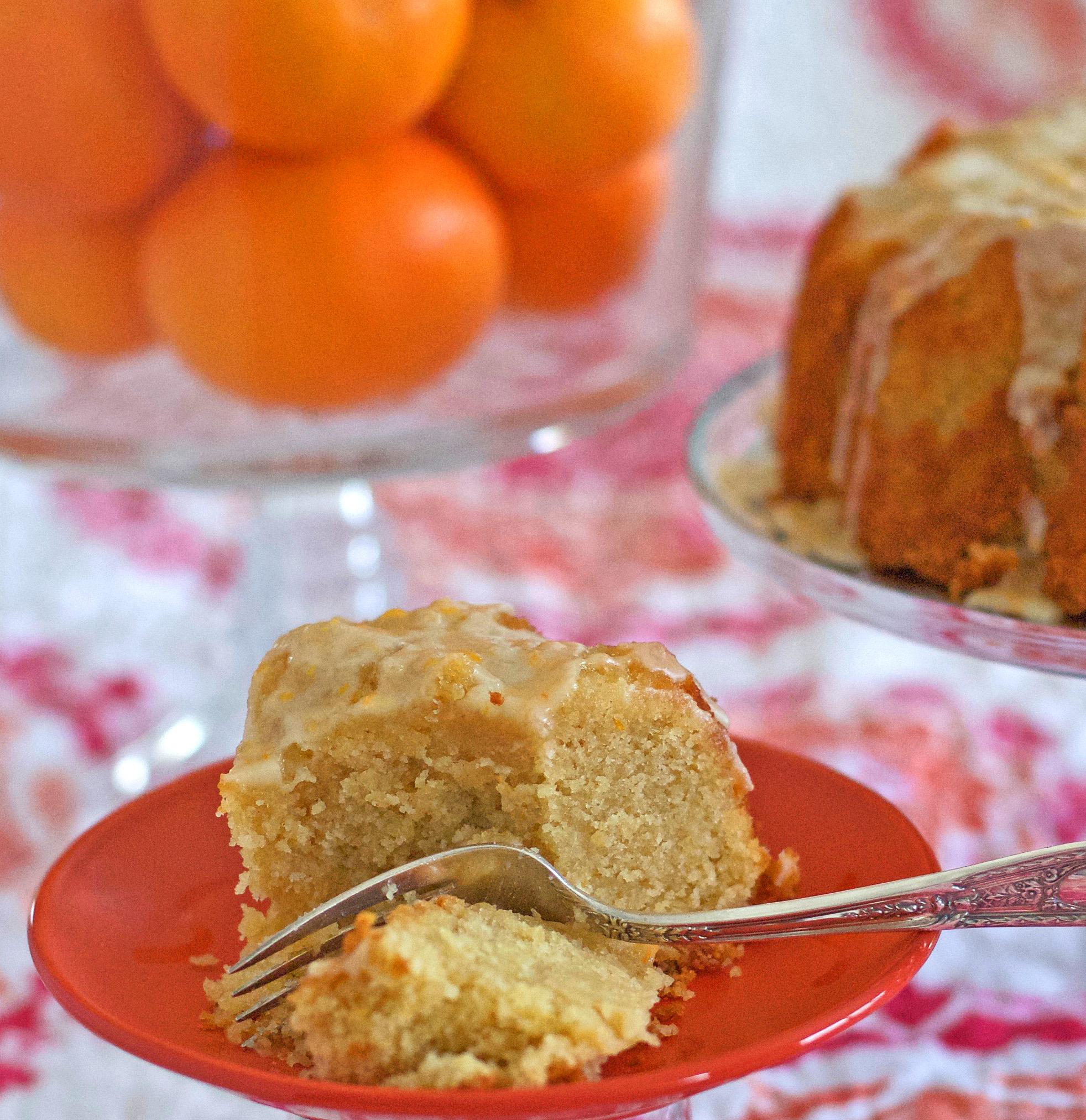 Enjoy!

Gluten Free Orange Pound Cake
Ingredients
Cake Ingredients
1½cups/ butter, at room temperature
3 cups sugar
5 eggs at room temperature
1 cup orange juice
Zest of on orange (reserve 1 teaspoon for glaze)
3 cups gluten free flour*
½ teaspoon salt
2 Tablespoons orange juice
½ teaspoon baking powder
1 teaspoon gluten free vanilla extract
1 teaspoon orange flavoring or orange essential oil
Glaze Ingredients
2 cups powder sugar
1 teaspoon orange zest
2 Tablespoons orange juice
Instructions
Cake Directions
Preheat oven to 325 degrees Fahrenheit.
Grease bundt pan and set aside.
In a mixer, beat sugar and butter until fluffy.
Add eggs to sugar mixture one at a time and beat after each egg.
Add vanilla and orange flavor.
In a separate bowl; mix flour, salt, baking powder, and orange zest.
Starting and ending with the flour mixture; alternately add flour and orange juice to batter.
Mix well and scrape down bowl to make sure all the dry ingredients are incorporated into the batter.
Pour batter into prepared bundt pan.
Bake for 1 hour and 15 minutes or until a cake tester/tooth pick comes out clean.
Cool in pan for 15 minutes.
Transfer to a wire rack.
Glaze Directions
Mix all ingredients together.
Consistency should be runny enough to drizzle over cake.
If glaze is too thick add 1 Tablespoon of orange juice at a time until desired consistency.
Notes
*I use Pamela's Artisan Flour Blend or Better Batter All Purpose Flour Blend