Moist and oozing with chocolate deliciousness! This Gluten and Dairy Free Chocolate Zucchini Muffins Recipe is "THE ONE". A real crowd pleaser and made from scratch.
I am addicted to my morning cup of coffee, I admit it.  I am not a grumpy person without my morning cup of joe and I have no feelings of murder if I don't get my morning fix.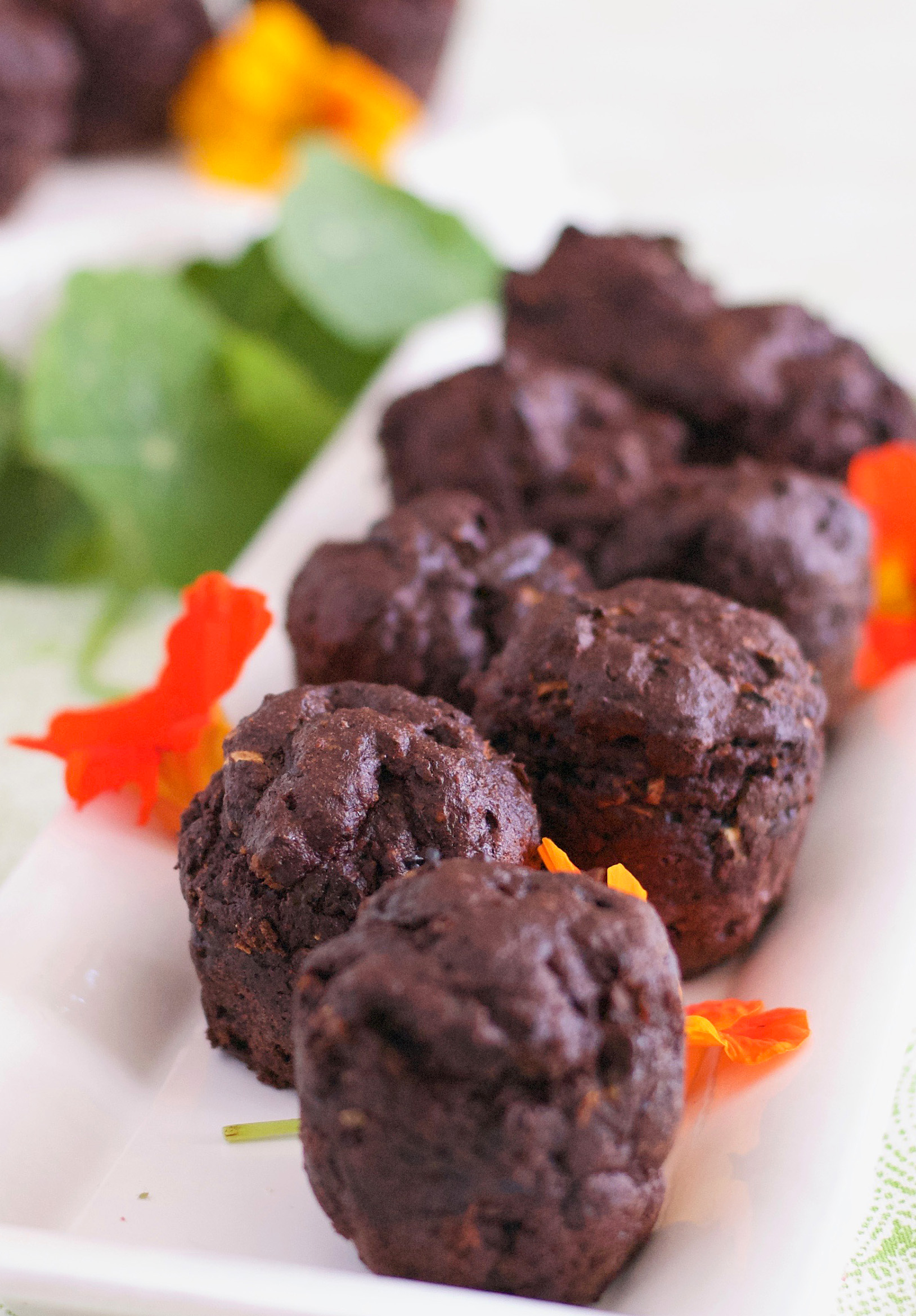 What I do get is a caffeine headache and THAT makes me grumpy and irritable. 
I am not a pleasant person to be around with one of these headaches.
I usually have some chocolate in the house to stave off a caffeine headache in the event, heaven help us all, I have run out of coffee.
I'm always on the look out for a great chocolate recipe to help with these infrequent headaches and because, hey I LOVE CHOCOLATE!
This Gluten AND Dairy Free Chocolate Zucchini Muffin recipe is the bomb!
I mean zucchini in a chocolate muffin recipe…who knew something so green could be so delicious in a dessert?  Not me, so I was a little concerned about making this recipe, but the chocolate AND coffee ingredients sucked me right in!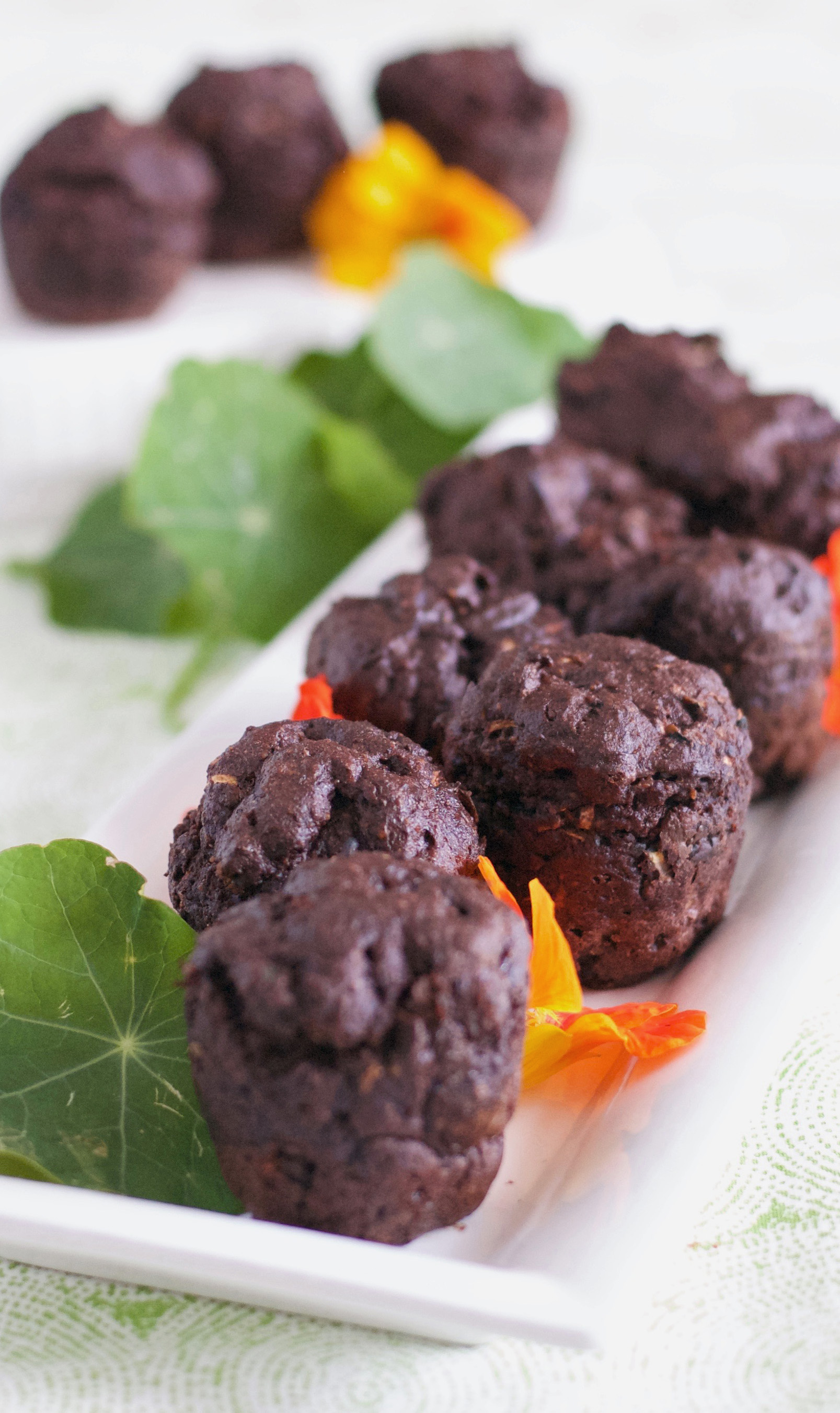 SHUT THE FRONT DOOR!
These Gluten Free and Dairy Chocolate Zucchini Muffins are freaking delicious! 
And moist and soft and oozing chocolate with every beautiful morsel.
I am in LOVE with these muffins! 
They are so easy to make and from scratch, so none of that processed crap in them.  And if you use organic zucchini (I do) so much the better!
Caffeine headache take a hike!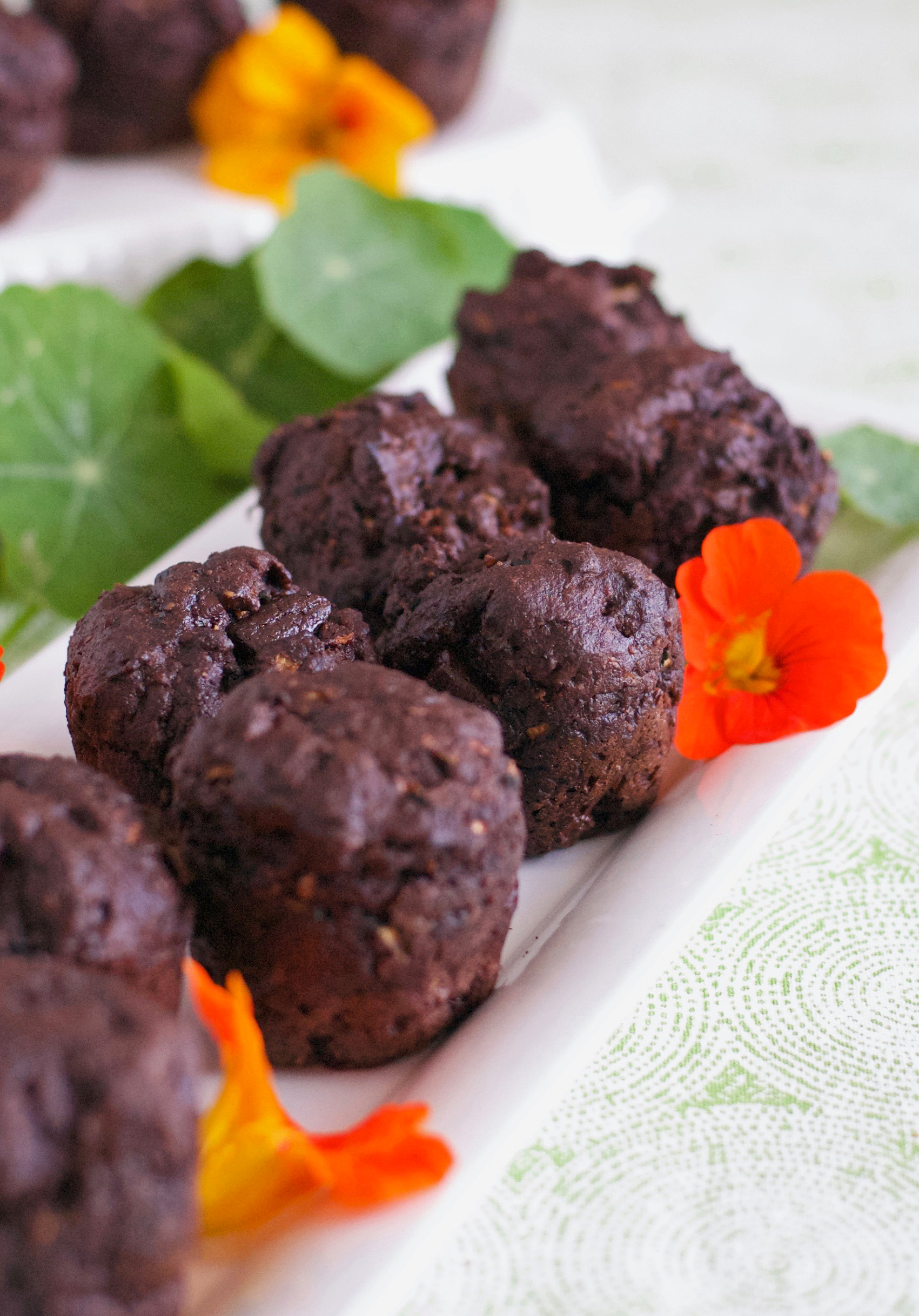 I'll make some of these up to have on hand for those days when it is just too warm for a cup of coffee.
Wait a minute, my family wiped these out in less than 36 hours! so I'll need to make a double batch and HIDE some for my desperate days or my be nice to me days or I just need some chocolate today day (you get the idea!).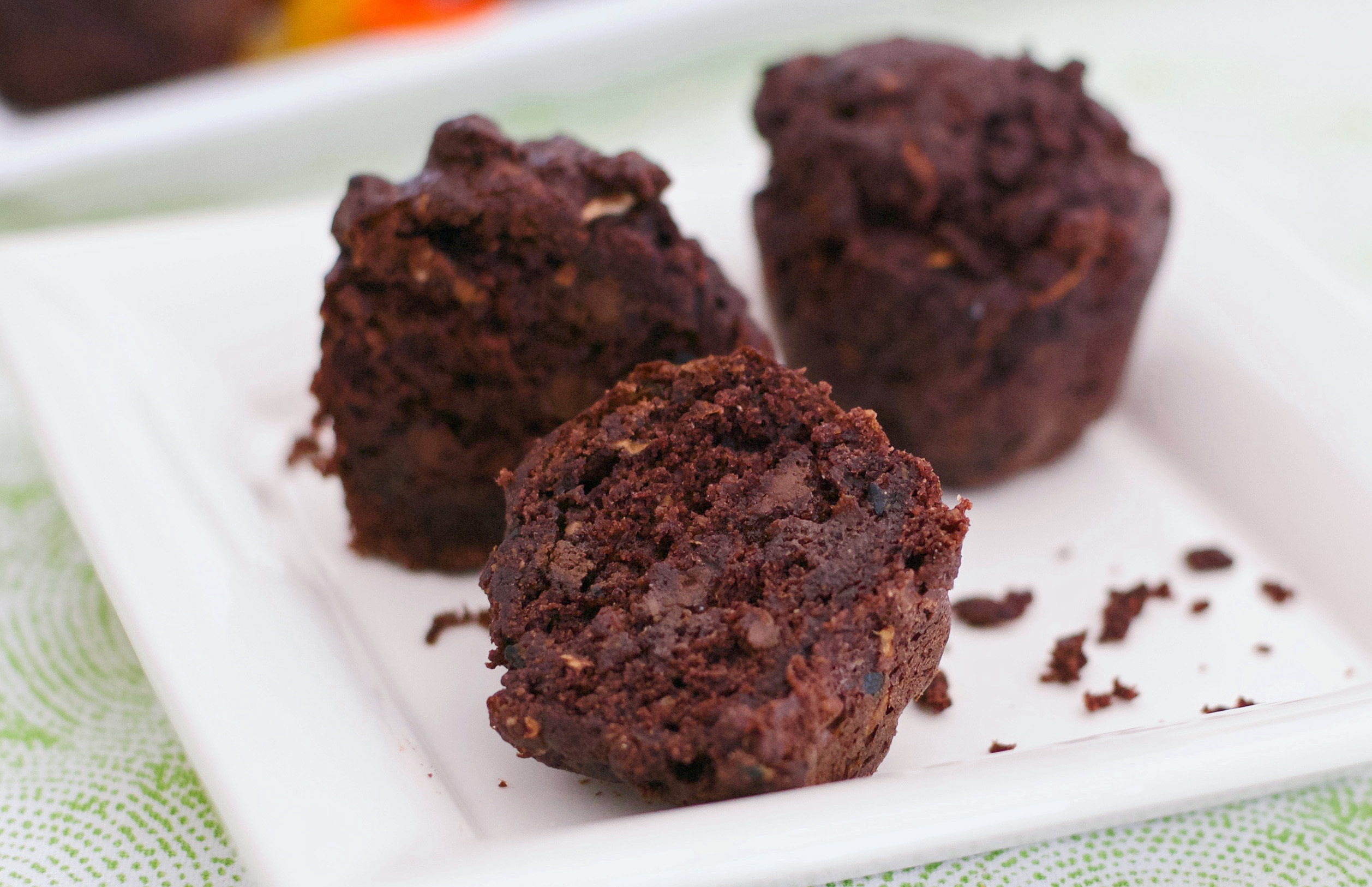 Try this Gluten Free and Dairy Free Chocolate Zucchini Muffins with a tall glass of cool almond milk and it will make your day soooo much better.  I promise!
Enjoy!

Gluten Free Chocolate Zucchini Muffins
Ingredients
2 cups Gluten Free Flour*
½ teaspoon salt
1½ teaspoons baking soda
½ cup cocoa powder
¾ cup sugar
2 large eggs
½ cup oil
1 teaspoon gluten free vanilla extract
½ cup applesauce
2 Tablespoons molasses
1 cup coffee, cooled
3 cups shredded zucchini
¾ cup chocolate chips**
Instructions
Preheat oven to 350 degrees.
Line a muffin pan with paper or grease well.
In a medium bowl, mix flour, salt, baking soda, cocoa powder, and sugar.
In another mixing bowl, mix eggs, oil, vanilla, applesauce, and molasses.
Mix the dry mixture with the wet mixture.
Add coffee to mixture.
Fold in zucchini and chocolate chips.
Bake 25 to 30 minutes.
Notes
*I use Pamela's Artisan Flour Blend or Better Batter All Purpose Flour Blend
**I use enjoy life semi sweet chocolate mini chips