Rich, creamy texture and chocolate chip goodness in these scrumptious Gluten Free Peanut Butter Chocolate Chip Brownies!
Everybody sing (or hum along)!  PEANUT, PEANUT BUTTER AND JELLY…PEANUT, PEANUT BUTTER AND JELLY…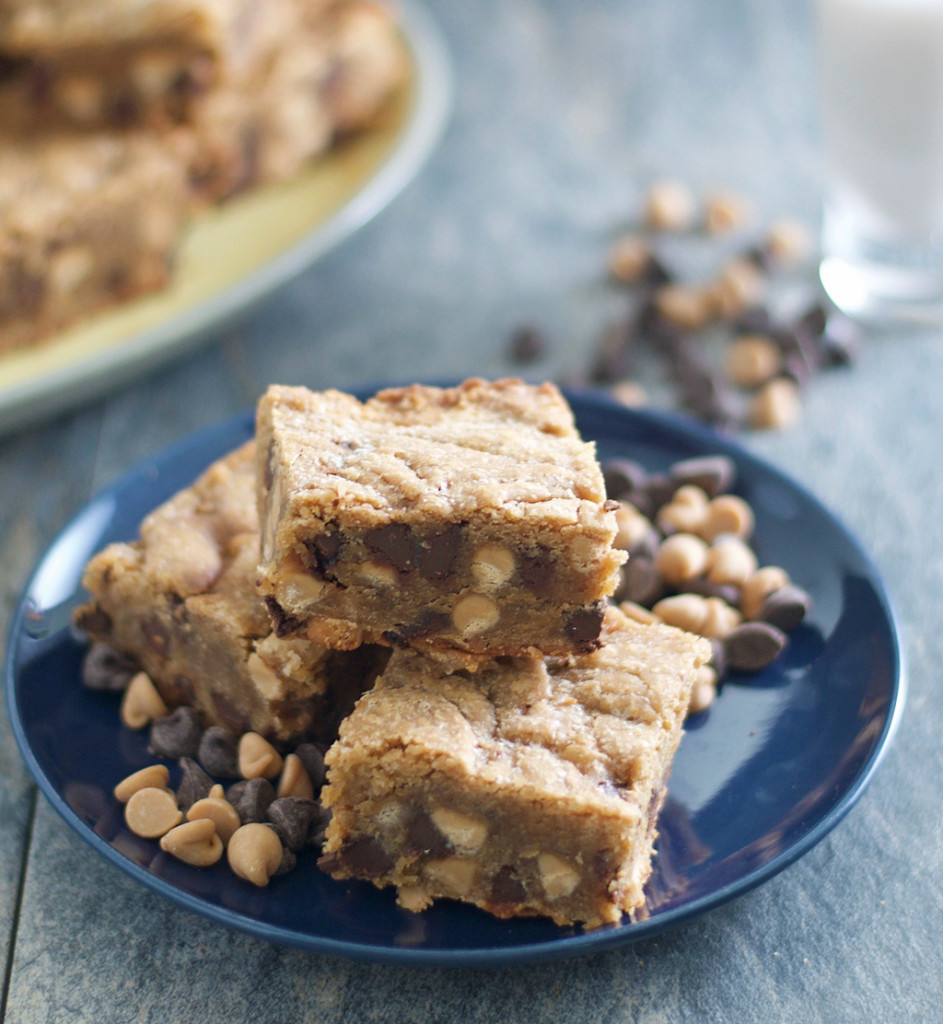 Ah, the memories and joys of childhood…everyday was an adventure and usually included a peanut butter sandwich; boy, I loved those peanut butter and grape jelly sandwiches!
We have to grow up, whether we want to or not, and we kinda outgrow those peanut butter sandwiches, which is probably a good thing.  But I'm here to announce I still love peanut butter, at times, and when I start craving it…LOOK OUT!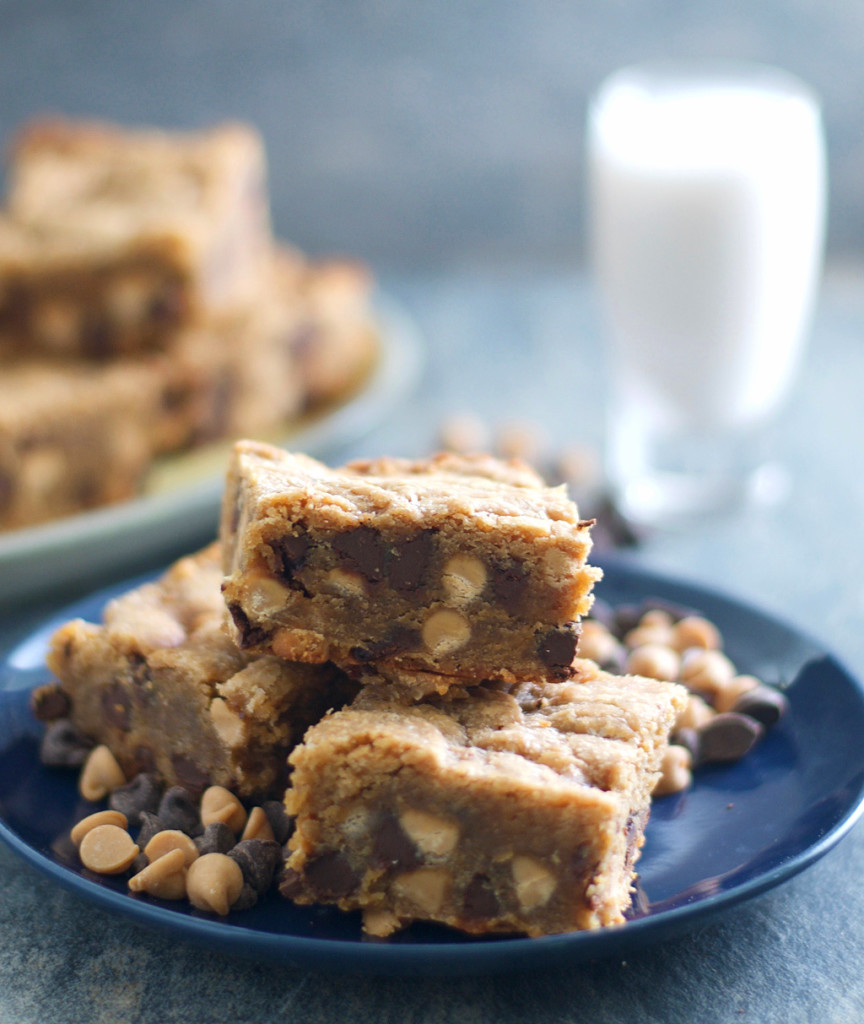 These days, as an adult with refined tastes…..what you're not buying the refined tastes? or the adult part?  Just because I thought my birthday celebration this year should be a field day (and it was with hula hoops, frisbees and races, thank you very much!) does not mean I am not an adult or that I do not possess refined tastes.  I just choose to put those traits to use when it suits me; kid at heart looking for new adventures is STILL my mantra!
ANYWAY, I was obsessing about some type of peanut butter concoction.  I knew I was wanting something sweet, of course gluten free and hopefully, not too difficult or time consuming (translation: I wanted something sweet with peanut butter NOW!)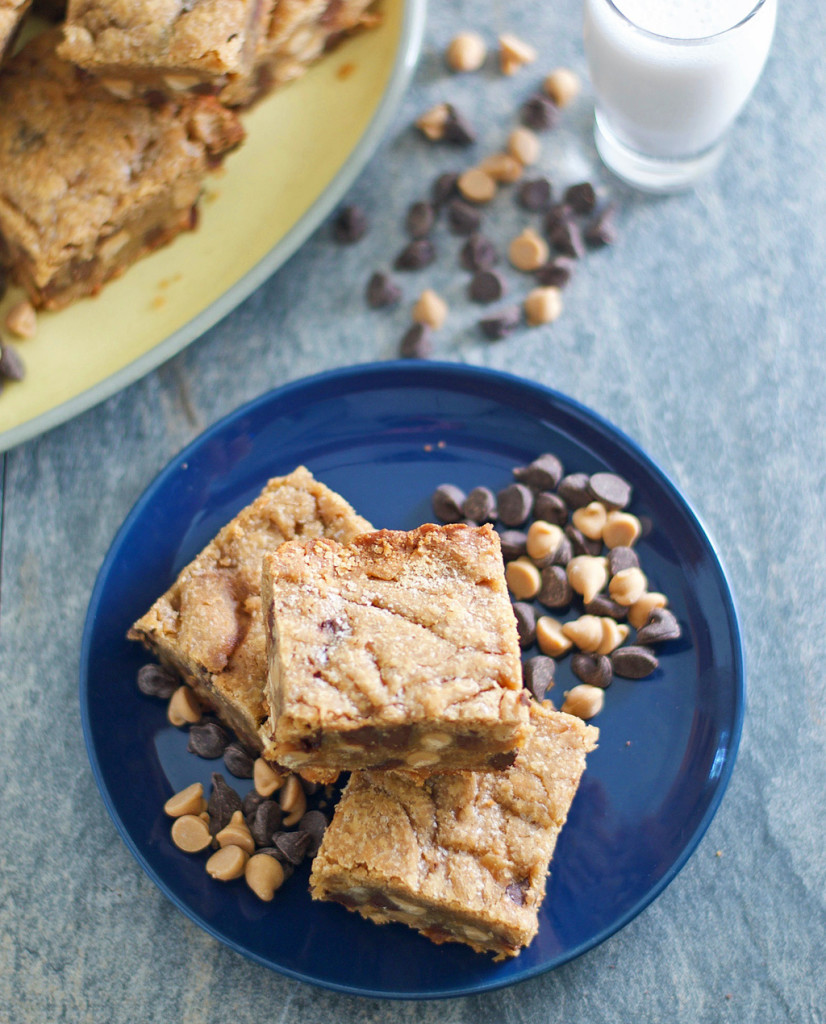 Soooo, ta da, why not make a brownie with peanut butter?  Oh, oh and lets throw in some chocolate chips to that brownie goodness and peanut butter; so I did!
SHUT THE FRONT DOOR!!  What a winner this recipe is!!  It is moist and rich, oozing with peanut butter goodness and so simple to make!
Let's just say I made these for my birthday and thought I would have enough for pictures the next day…. my birthday brain was so unrealistic, the entire pan was consumed before, during and after the games!!  So, sigh, I had to force myself to make another batch for the pictures for the recipe…what a sacrifice, but someone had to share this great recipe; it was entirely too good to keep it to myself.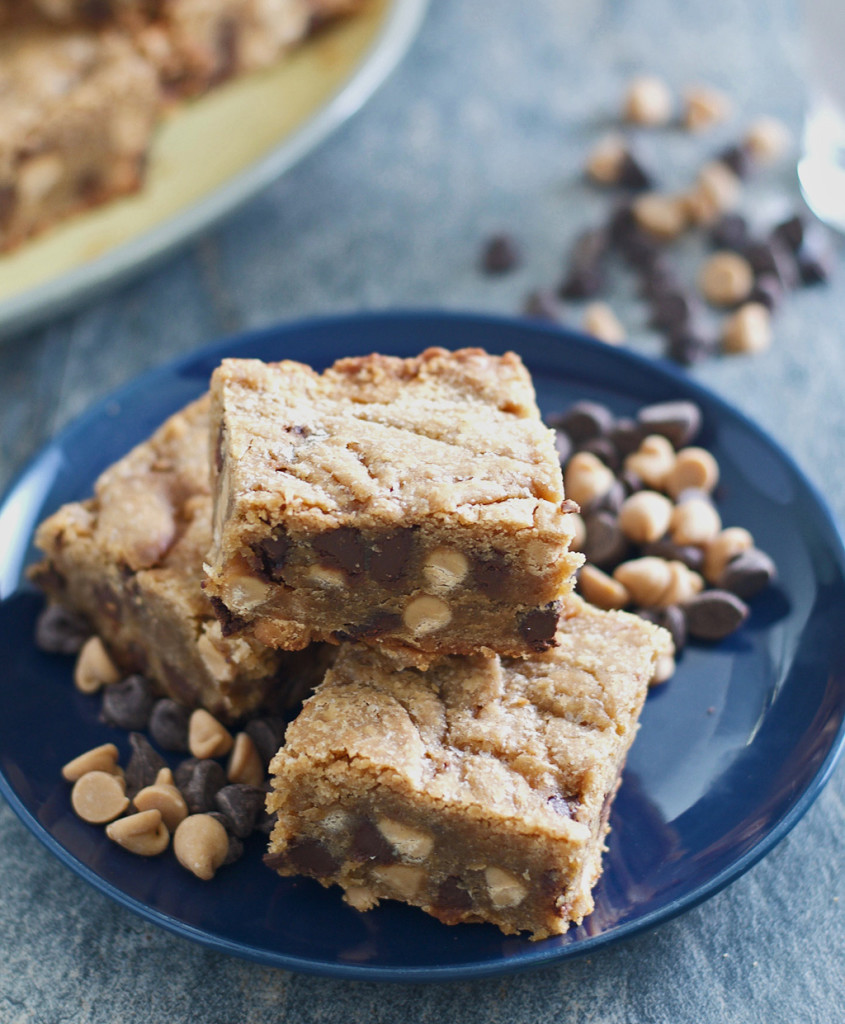 Yes, indeed I may have to rename these the disappearing birthday Gluten Free Peanut Butter Chocolate Chip Brownies recipe.
Go on, get your peanut butter fix with these sweet brownies, it's alright and I won't tell a soul!
Enjoy!
Gluten Free Peanut Butter Chocolate Chip Brownies Recipe
Ingredients
6 Tbsp unsalted butter
¾ cup light brown sugar, packed
¼ cup sugar
1 cup peanut butter*
3 eggs
1 tsp gf vanilla extract
1 cup gf flour
¼ tsp salt
1 cup chocolate chips (I used Enjoy Life semi sweet mini chocolate chips)
½ cup peanut butter chips
Instructions
Preheat oven to 350 degrees.
Line 8 inch square baking pan with foil so foil comes up the sides and overhangs slightly.
Lightly grease pan.
Melt butter in a sauce pan.
Once butter is melted, remove pan from heat and stir in sugars and peanut butter until well blended.
Let stand to cool slightly, about 5 minutes.
In a large mixing bowl, whisk eggs and vanilla together.
When peanut butter mixture is cooled, stir it into the eggs until blended.
Add in the flour and salt until blended.
Stir in chocolate chips and peanut butter chips.
Spread batter into prepared pan, smoothing the top.
Bake for 40-45 minutes until set.
Place on a rack to cool.
When brownies are cool, turn out onto a cutting board.
Peel off foil, turn brownies over.
Slice and serve.
Notes
*I have used almond butter.
Gluten Free Peanut Butter Chocolate Chip Brownies Recipe