Sweetly smooth and delicious punch bowl cake that is Gluten Free!
I stumbled onto, (literally because I found it lying on the floor!), a punch bowl cake recipe!
What the…..?
Where on earth did this come from?  Is this some sort of sign?  Why, yes I think it must be!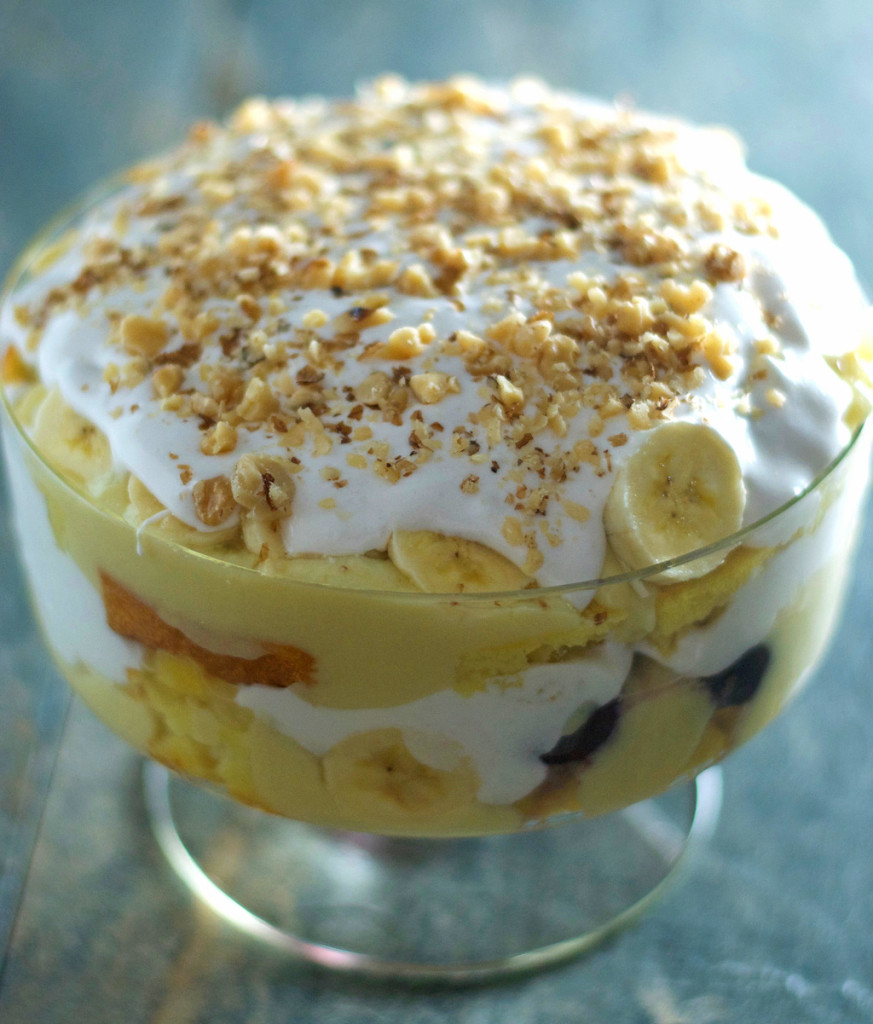 To the kitchen to give this baby a try, gluten free of course.
I love easy to make desserts that are delish!!  It is such a win-win deal. To me, the hardest part of this recipe was making the vanilla pudding.
This dessert is so creamy and sweet with the pudding and coco whip, you just have want to lick the bowl to get every tasty morsel.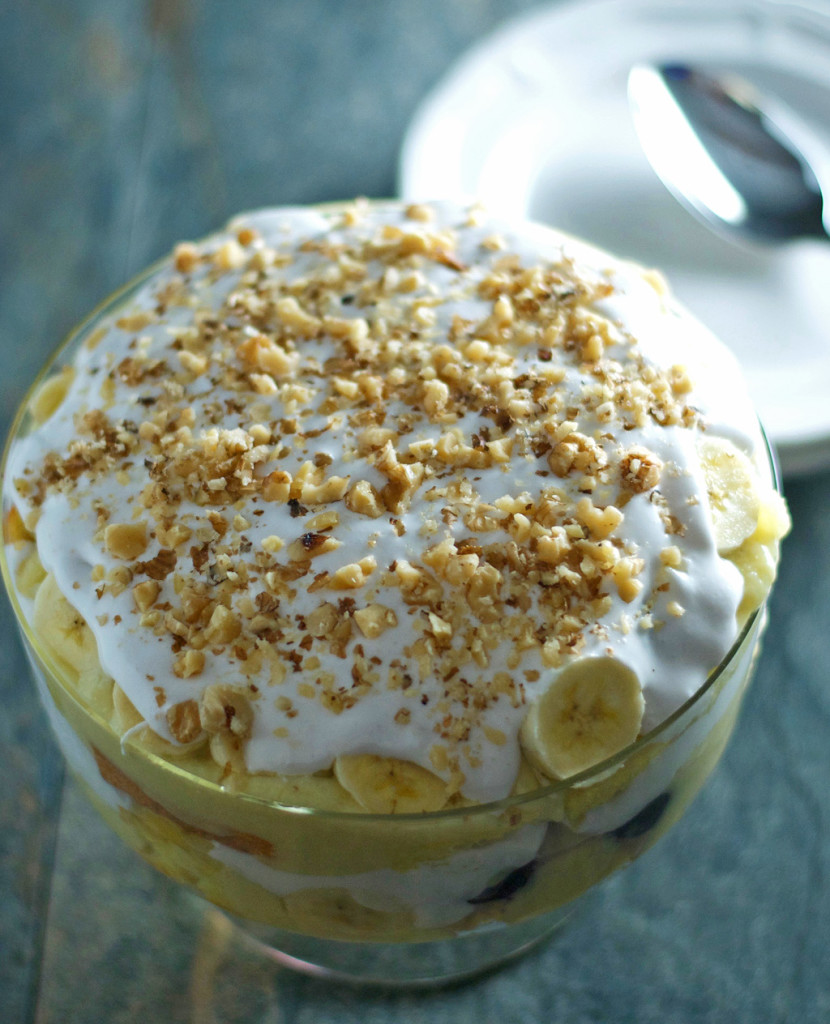 Punch Bowl Cake is one of those very versatile dessert recipes.  You can change the pie filling to have a completely different tasting and looking dessert.
I'm thinking blueberries or strawberries or peaches….whatever is in season (or in your pantry) that will suit your tastebuds.
This would be a very patriotic dessert for the 4th of July with either bright red cherries or some blueberries.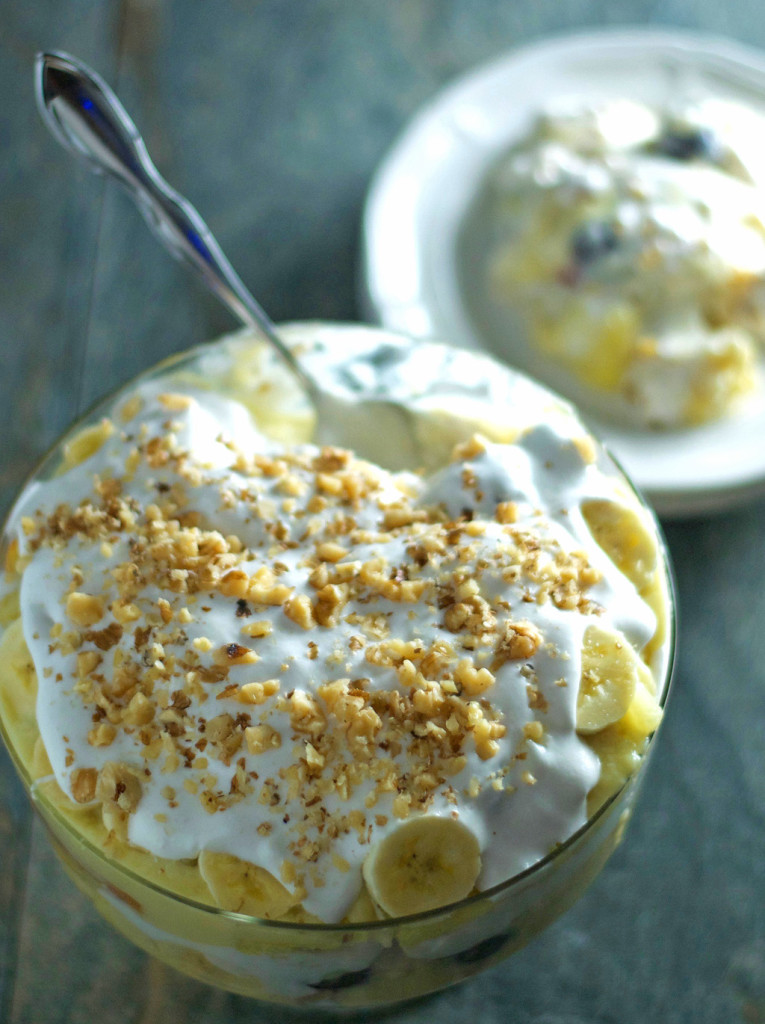 This Punch Bowl Cake is mmm-mmm good when you first make it, but letting set in the refrigerator overnight, makes the flavors blend into a mind-blowing taste experience! Of course, you have to have some left from the initial taste test to make it into the refrigerator!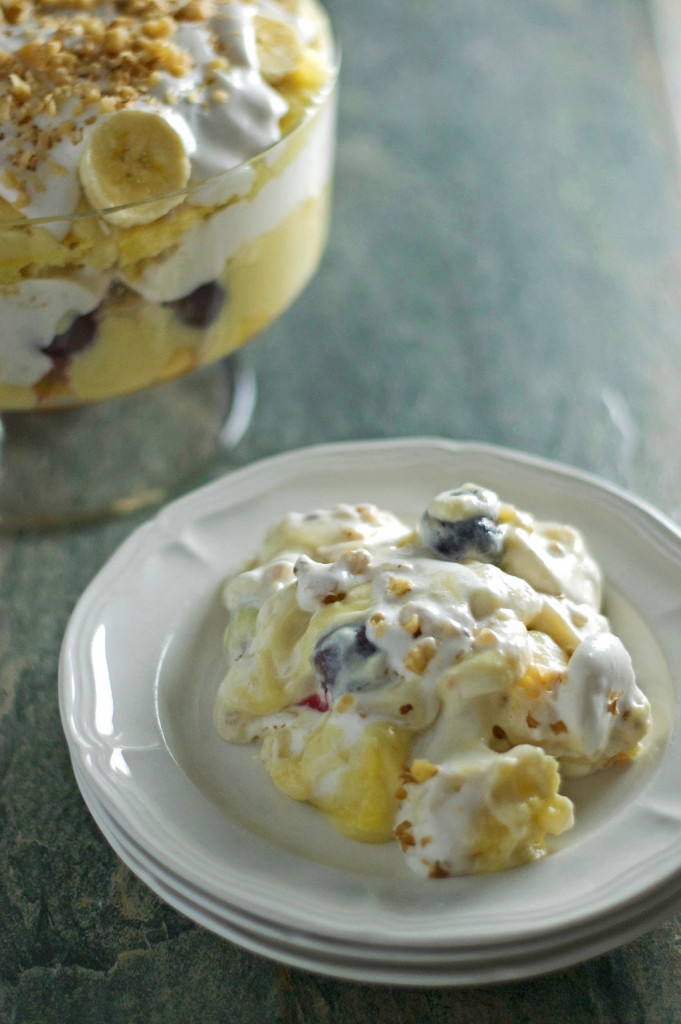 Yes, I can see it now….Memorial Day picnic dessert?  Punch Bowl Cake please!

Gluten Free Dairy Free Punch Bowl Cake
Ingredients
1 Box GF Yellow Cake Mix (Prepared as directed on box)*
1 Can Cherry Pie Filling
16 ounce Can Crushed Pineapple (drained)
3 Bananas, sliced
2 Containers So Delicious Coco Whip
Vanilla Pudding (Double Recipe)
Chopped Pecans
Cherries and Coconut (optional for garnish)
Instructions
Crumble cooled cake.
Layer half of cake in a punch bowl.
Top with ½ of pie filling, ½ pineapple, ½ banana and ½ coco whip.
Repeat.
Garnish with coconut, cherries and nuts.
Notes
*I used Better Batter Cake Mix