Spicy chicken corn chowder full of cheesy flavor and it's Gluten Free!
I am a sucker for anything remotely spicy, it can have a little kick or a 3 alarm blaze flavor, but if you tell me it is spicy, I am write there with plate or bowl in hand!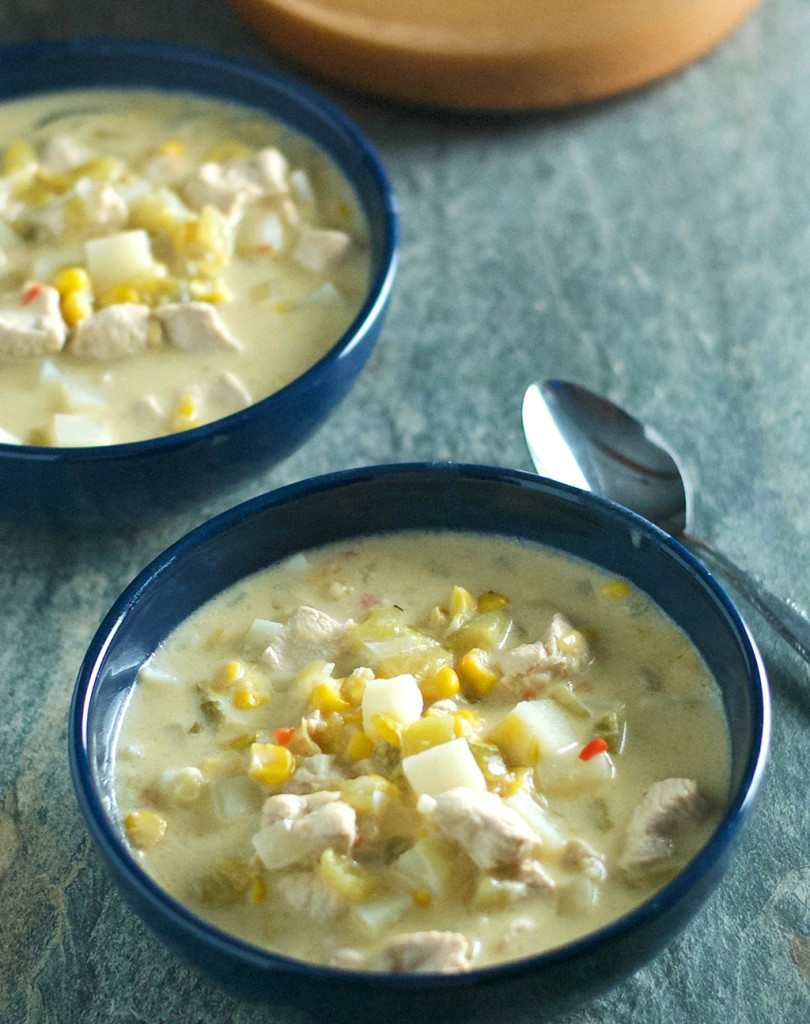 This Mexican Chowder has it all: cheesy goodness, corn, chicken and YES spicy flavor!
I think I must be a little (?) strange.
I like, no make that love, chowder anytime of year (well may be not during the 90+ degrees of summer) but I'll eat it in fall, winter, spring and early summer
I mean what is not to love about a great chowder?
It is full of creamy goodness, vegetables, meat and is always so feeling, but not as heavy as a stew.
There is just something so comforting about chowder.  It's a bowl of goodness that reminds of a favorite quilt wrapped around me on a cool evening or a peaceful evening in front of a gentle fire in the fireplace or a fun filled family bonfire.  Chowder just makes me remember great times with every delicious spoonful!
This Mexican Chowder is unique, not just because of the fantastic taste, but you can modify it so easily to increase the depth of spicy heat. Add a few more jalapeños or just some red pepper flakes; whatever degree of spiciness you desire can be achieved.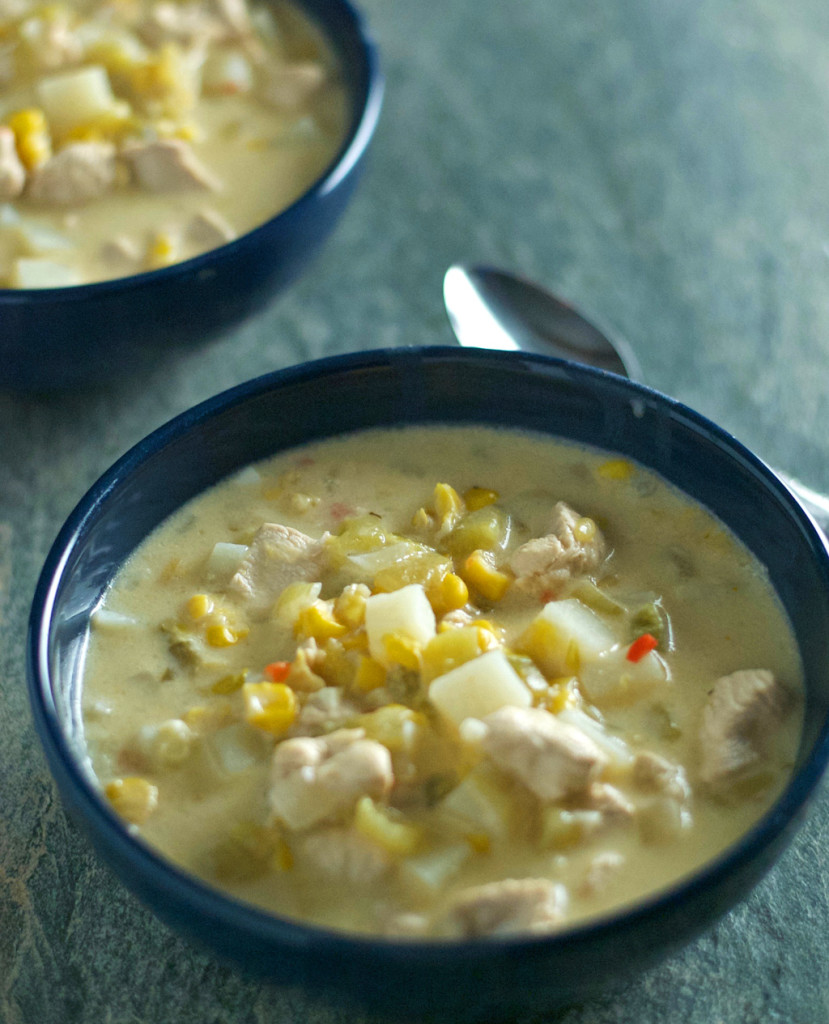 I love this recipe because it has the creaminess without adding any gluten products to thicken it into its wonderful texture.
Needing an easy, comforting, delicious meal?  Look no further!

Mexican Chicken Corn Chowder
Ingredients
1½ lbs chicken breast, cubed
½ cup onion, chopped
2 cloves garlic, minced
3 Tbsp butter
14 ounces chicken broth
1 cup hot water
1 tsp ground cumin
8 ounces Monterey Jack Cheese with Jalapenos
2 cups heavy cream or half and half
16 ounces creamed corn
1 can diced potatoes
4 ounces green chilies
½ tsp hot sauce
Instructions
In a dutch over, brown chicken, onion, and garlic in butter until chicken is no longer pink.
Add broth, water and cumin; bring to a boil.
Reduce heat and simmer for 5 minutes.
Add cream, cheese, corn, potatoes, chilies and hot sauce.
Cook and stir over low heat until cheese is melted.
Serve Immediately.
Garnish with tomatoes and avocado.