I was really missing my Saturday or Sunday morning pancake feasts.  I thought it was ridiculous to mourn.  I just needed to get crackin' and start the hunt.  I knew with all the resources out there: the web, old fashioned cookbooks, friends, family etc, I should be able to find a recipe that was not only gluten free but had just a little something extra.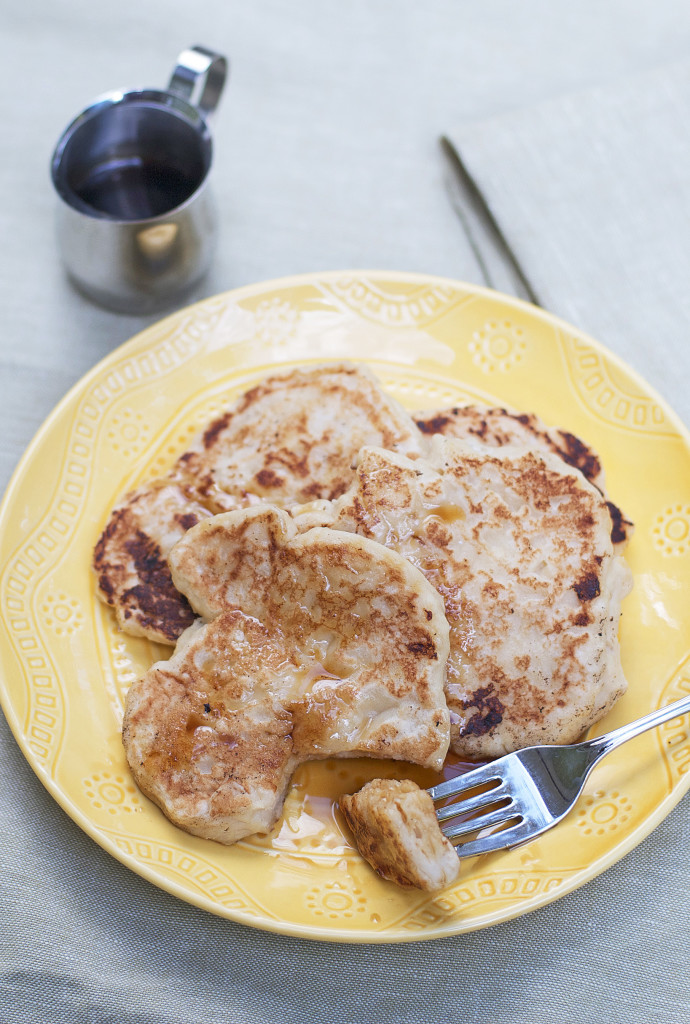 Well, ladies and gentlemen, this is THE pancake that will be at the top of my list, plate and in my mouth from now on and forevermore, Amen!! Oh. my. goodness. These were heavenly (well I did just give you an amen!).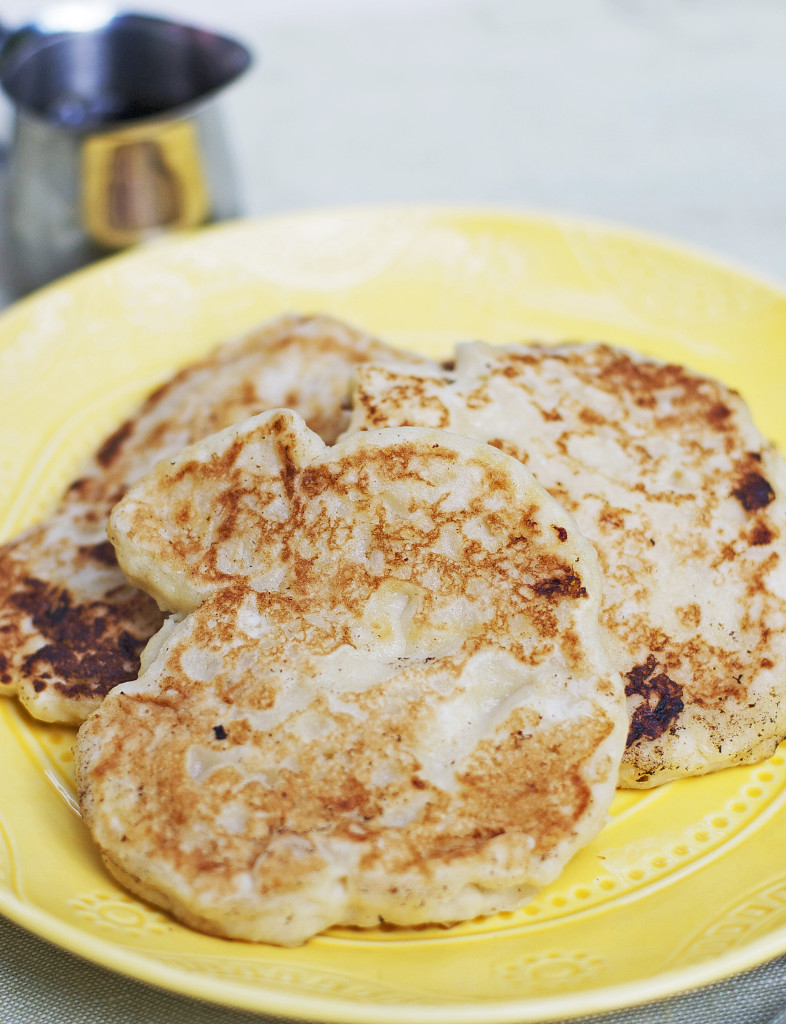 These pancakes have everything: richness, texture, a buttery good taste and that's before you put any syrup, jelly, jam, confectioners sugar…. you get the idea.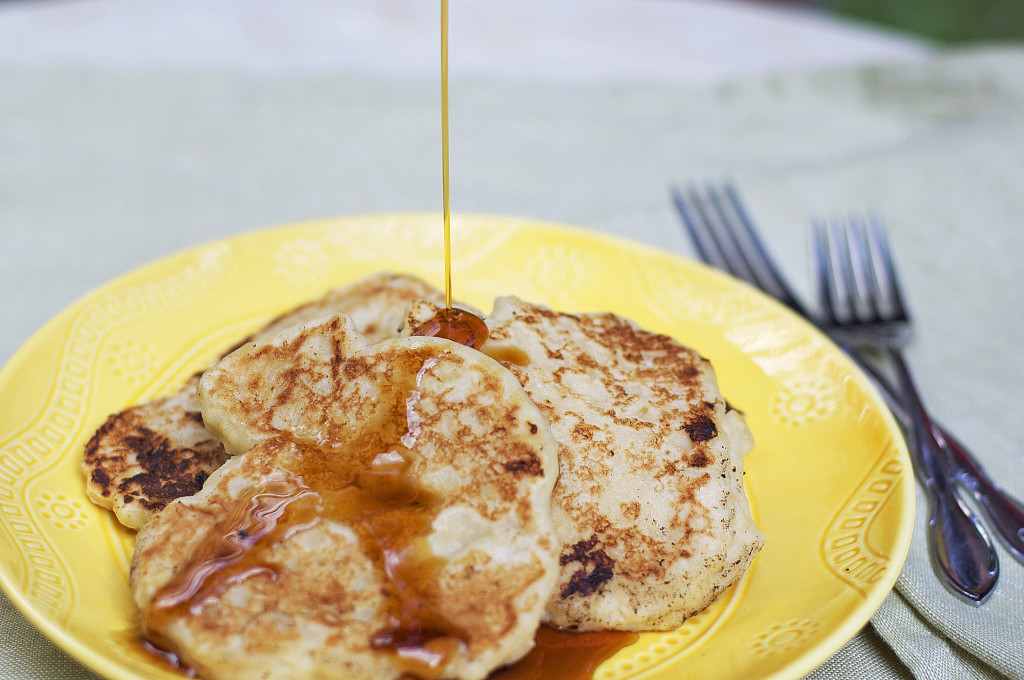 And did I mention the cream cheese? That ingredient alone carries the taste of these pancakes to the next level. Now in the not so distant past,  I have only been a pancake in the morning type of person, but I can definitely see these as a future supper or two in the  not too distant future.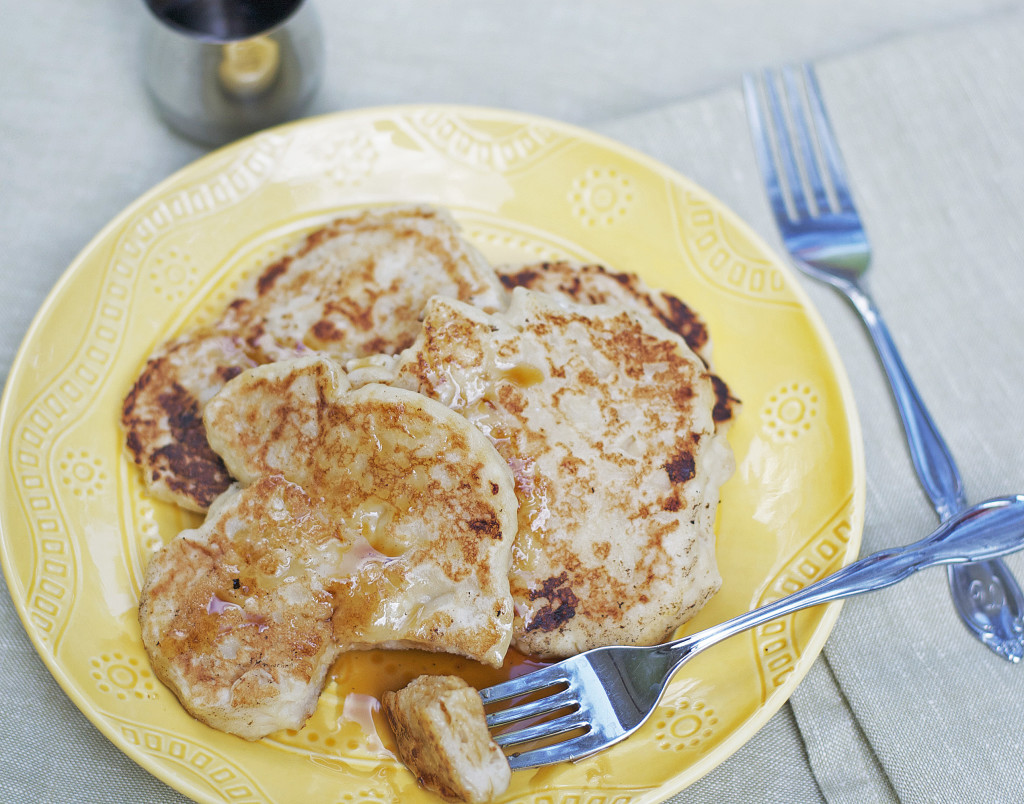 Pancakes, you're back in my life and better than ever!!
Cream Cheese Pancakes Gluten Free Dairy Free
Ingredients
2 cups Pamela's Artisan Flour Blend
1 Tablespoon baking powder
1 teaspoon salt
2 Tablespoons sugar
1 egg
2 cups almond milk*
3 ounces vegan cream cheese, softened**
1 Tablespoon butter, melted (use vegan butter to make non-dairy)
½ teaspoon gf vanilla extract
Instructions
Combine flour, baking powder, salt and sugar in a large bowl.
Make a well in center of mixture.
Combine egg and next four ingredients in a small bowl, stirring well.
Add to dry ingredients, stirring just until dry ingredients are moistened.
Pour ¼ cup batter for each pancake onto a hot, lightly greased griddle.
Cook pancakes until edges looked cooked; turn and cook other side.
Serve with warm maple syrup.
Notes
*could use any non dairy milk
**could substitute with regular cream cheese if you don't have a problem with dairy