Delicious way to use your ripe bananas in a tasty breakfast treat!
I really try to eat bananas on a regular basis, but sometimes I purchase WAY more than I can get eaten (or to be honest, I think I will eat the entire bunch but then decide I have had enough banana days before they are all consumed).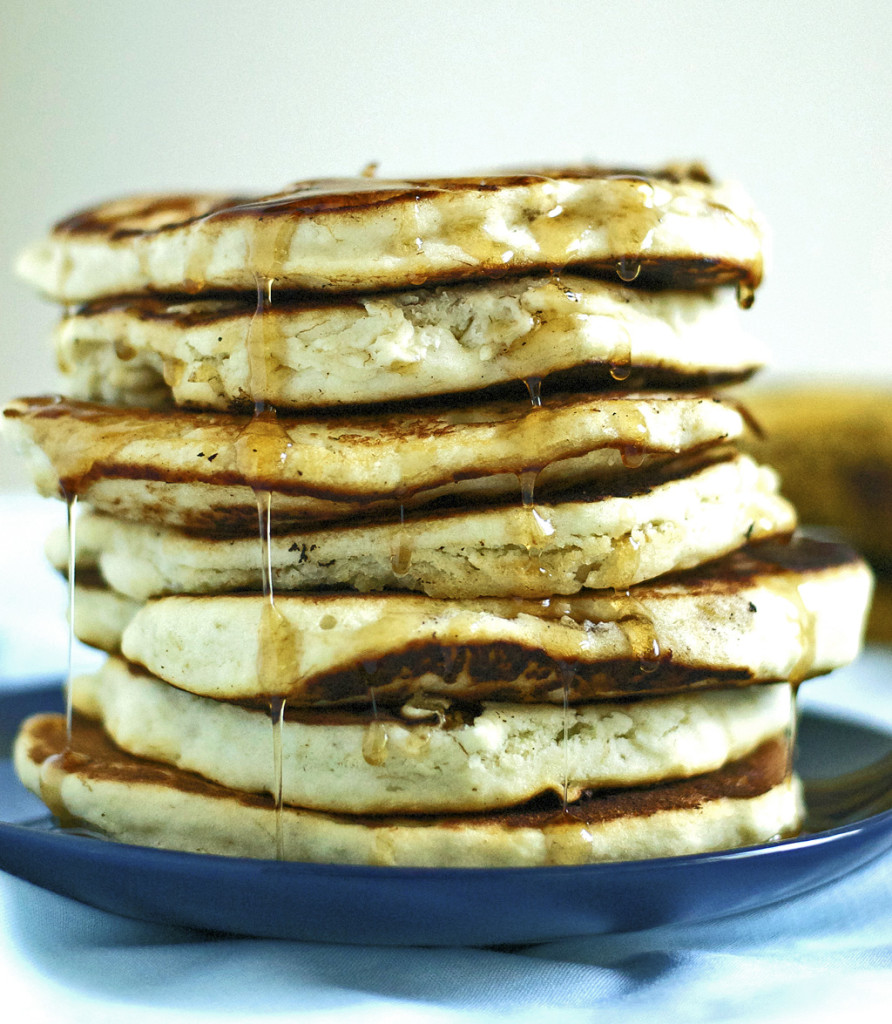 Enter bananas too ripe for my taste, but that I absolutely do not want to 1. freeze or 2. horror of all horrors, throw away!!
I haven't made pancakes in a while, so I thought why not?
But my dilemma: I usually slice the bananas into the batter on the griddle and these were unsliceable (is that even a word?); basically they were banana mushiness!  Perfect for banana bread or muffins, but it's the summer for pete's sake and living in the South, much too hot and sticky to turn on an oven and do any baking.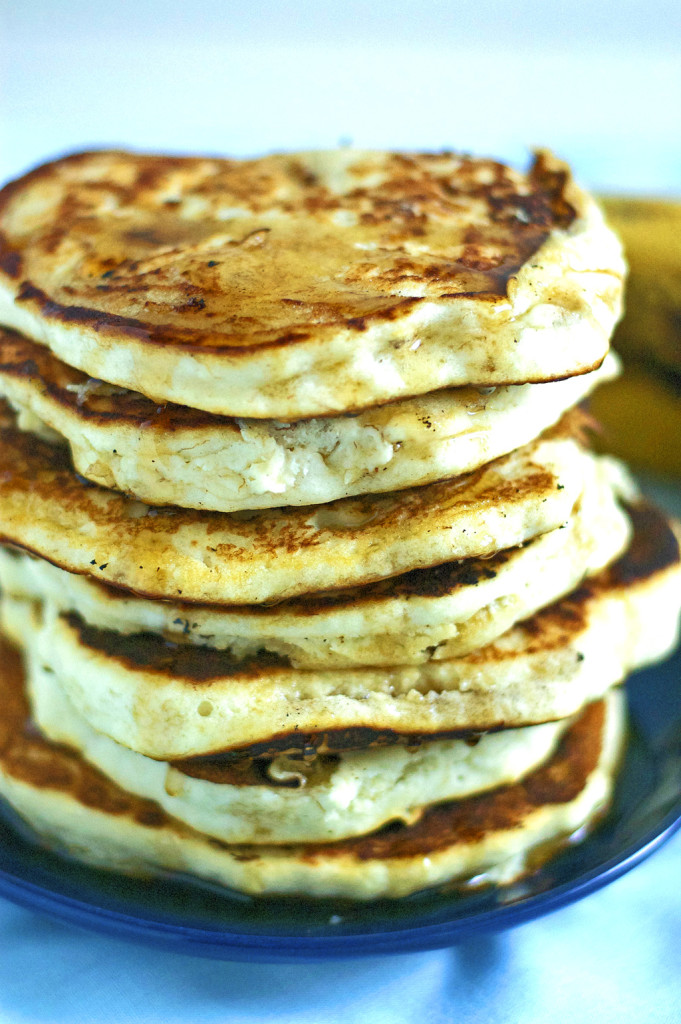 I mashed up these very ripe and mushy bananas, added them to my pancake batter, poured them on the griddle and behold I had light, fluffy, beautifully golden brown disks of breakfast goodness.
I had to dispose of the ripe banana peels (I buried them in my compost bucket) or my picky daughter would have turned up her nose and not even tried these luscious disks of banana sweetness.  My child is a very visual eater, if she thinks it looks "gross", she will not try it!! I have no idea how she ended up with that gene in her pool!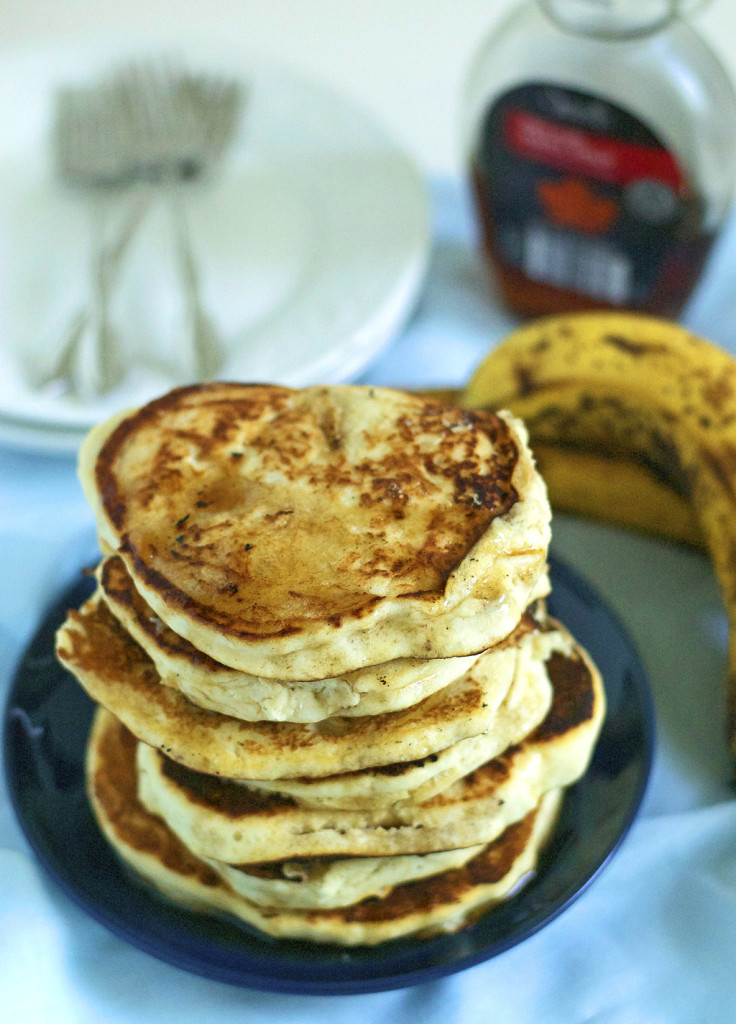 Bottom line, got some ripe bananas? too hot to bake muffins or bread?  This is a wonderfully easy and scrumptious alternative.
Enjoy for breakfast, lunch or dinner!
Gluten Free Banana Pancakes Recipe
Ingredients
2 cups GF Bisquick
1 egg
1⅓ cups almond milk or any non dairy milk
1 cup mashed ripe banana (about 2 medium)
2 Tablespoons sugar
Instructions
Beat first three ingredients until smooth.
Fold in banana and sugar.
Pour ¼ cup batter on to a hot greased griddle.
You will have to smooth the batter out into the thickness you want.
Watch the edges to see when to flip. Gluten free pancake batter does not bubble like regular pancake batter.
Serve with your favorite syrup.
Gluten Free Banana Pancakes Recipe