Easy Gluten Free recipe for all that summer zucchini: Gluten Free Zucchini Casserole.
I love zucchini squash.
I have a problem with zucchini; I love it so much I tend to plant way too much every spring.
Having too much zucchini can be a good thing because I can create some new dishes for my family.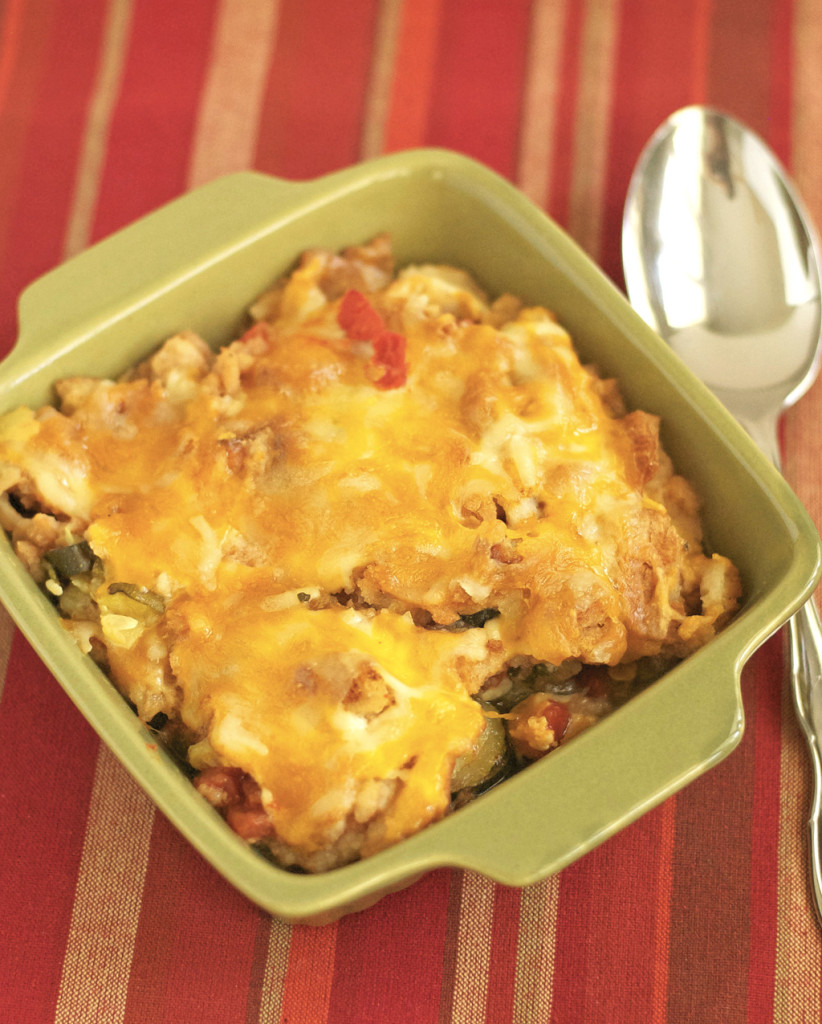 This Gluten Free Zucchini Casserole is similar to one I remember as a child, but I cheated and did not use fresh tomatoes.
NOTE: a true Southerner is NOT going to sacrifice a summer garden tomato perfect for a tomato (mater) sandwich into a casserole; we feel it is against all that we hold dear!
I wanted to use Rotel tomatoes with green chilis to add a little spice to the dish and they gave it just the right amount of spicy heat!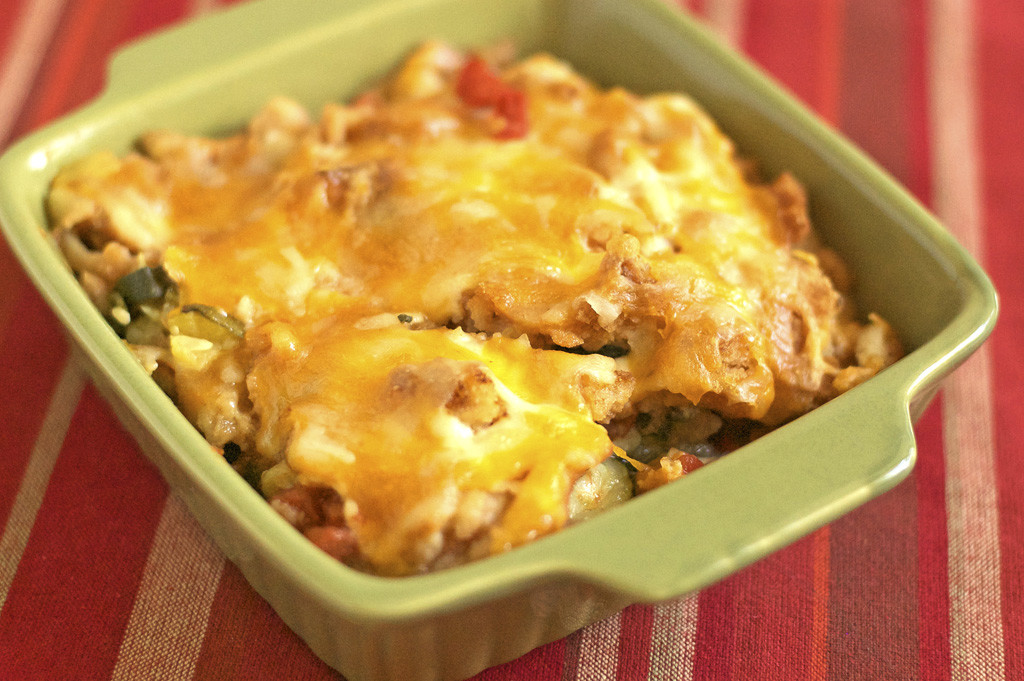 This blend of sautéed zucchini, tomatoes with crunchy bread topping and melted gooey cheese is a scrumptious meal!
The best part of this meal is the kitchen does not get too hot since I used the oven just to melt the cheese and not actually bake the casserole.
Need a fast, easy, super tasty zucchini dish?
This is the one you want!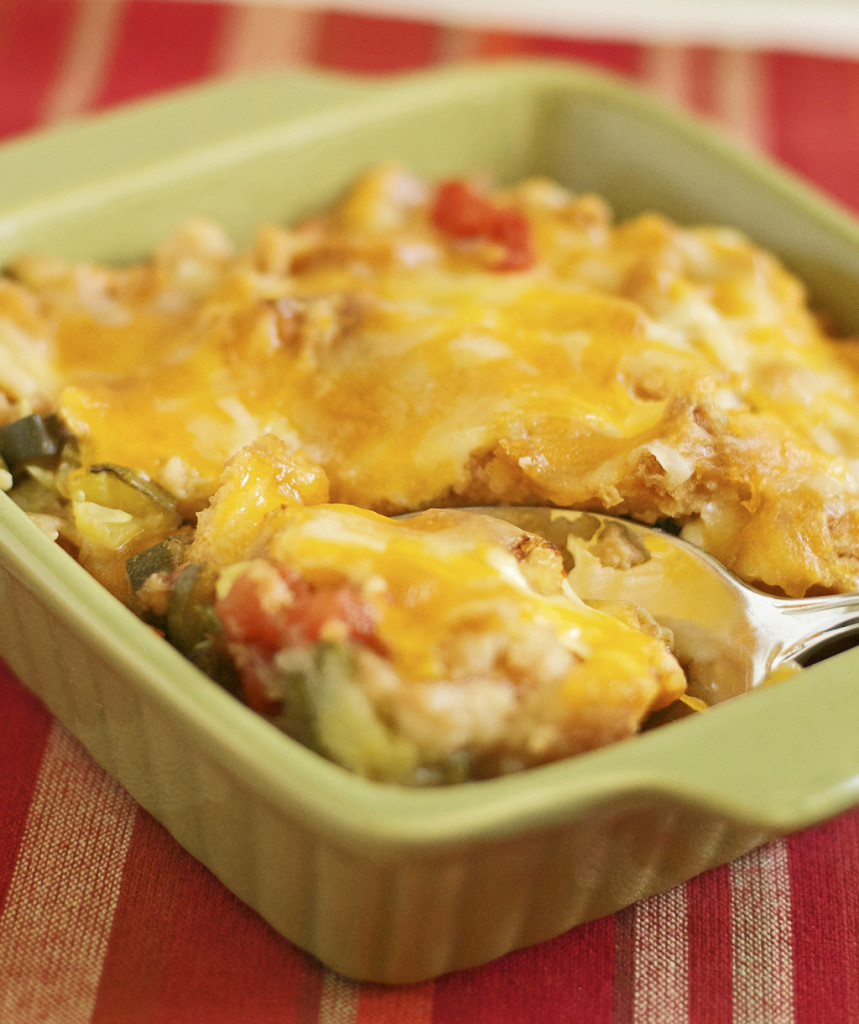 Gluten Free Zucchini Casserole
Ingredients
1-2 tablespoons of vegetable oil
4-5 medium Zucchini, sliced
1 medium onion, sliced
1 can Rotel tomatoes with green chilies
2-3 slices of gf bread, toasted and crumbled
1 cup cheddar cheese
Instructions
Preheat oven to 350.
Heat oil in medium size pan.
Add zucchini and onion, sauté until tender.
Stir in can of Rotel.
Transfer the mixture to a casserole dish.
Top with crumbled toasted gf bread.
Sprinkle cheese on top of bread.
Place in oven for 10-15 minutes or until cheese is melted.