I like celebrating anytime,  and in honor of Cinco de Mayo, I thought a Margarita would do the trick; not just a Margarita drink but a cupcake!!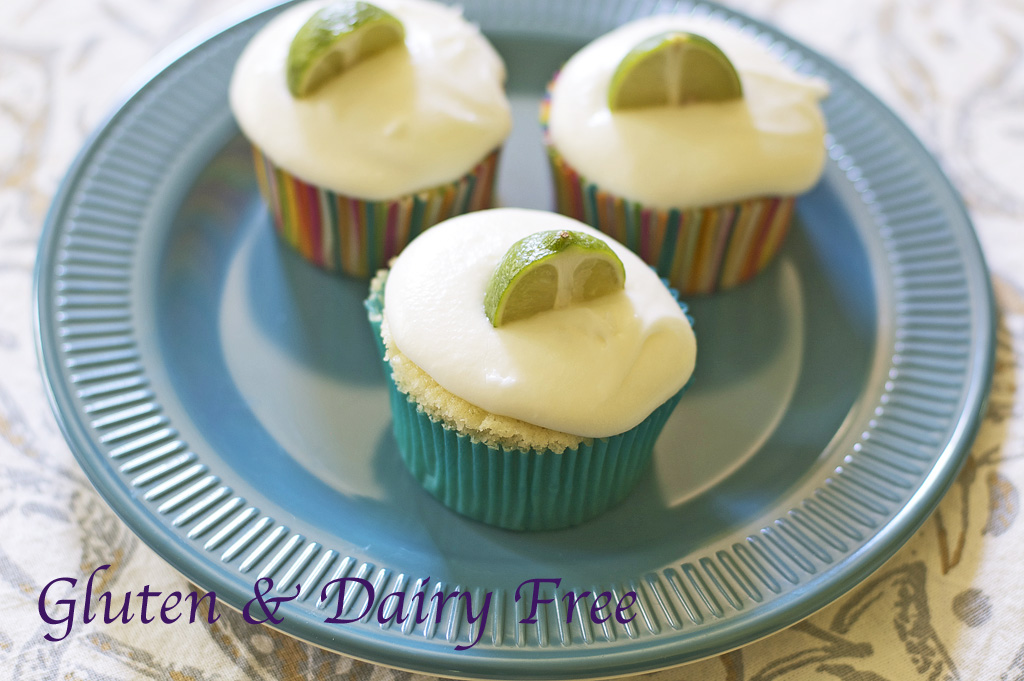 You will not believe how good this cupcake is.  The best way to tell how good one of my gluten free recipes is?  Have my dad, of the major sweet tooth, try it. If he asks if the sweet is legal, that is gluten free, I KNOW the taste is spectacular.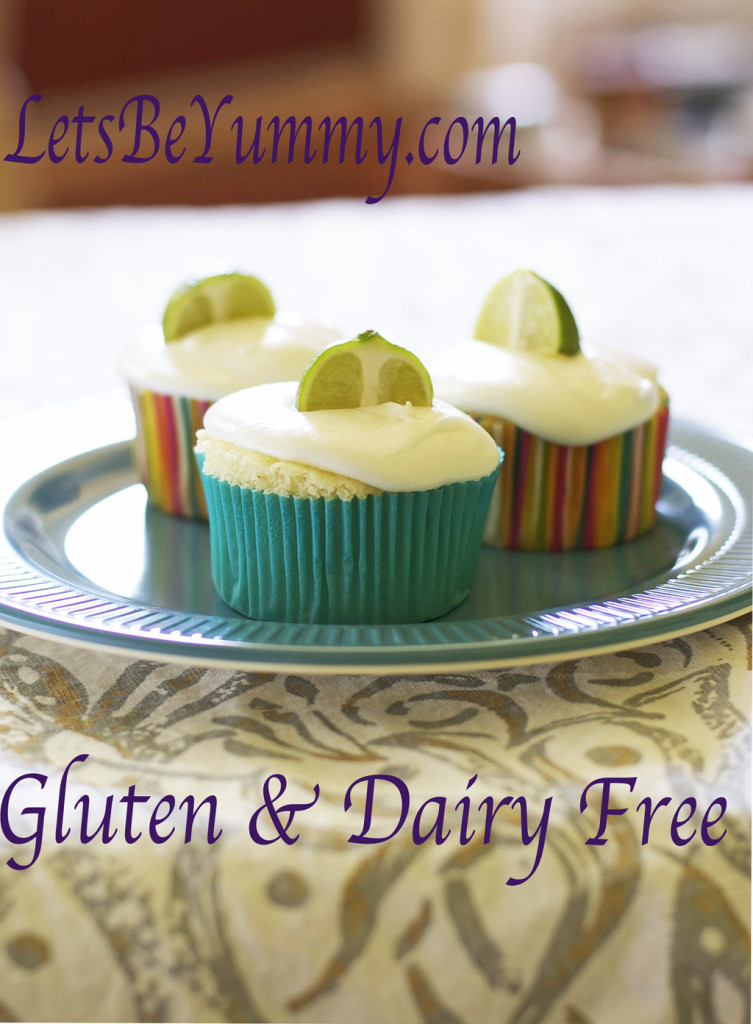 Ya'll these cupcakes are just the right blend of tartness, moistness and the icing is the perfect topping, no pun intended.  These cupcakes treated my tastebuds to a fabulous Cinco de Mayo.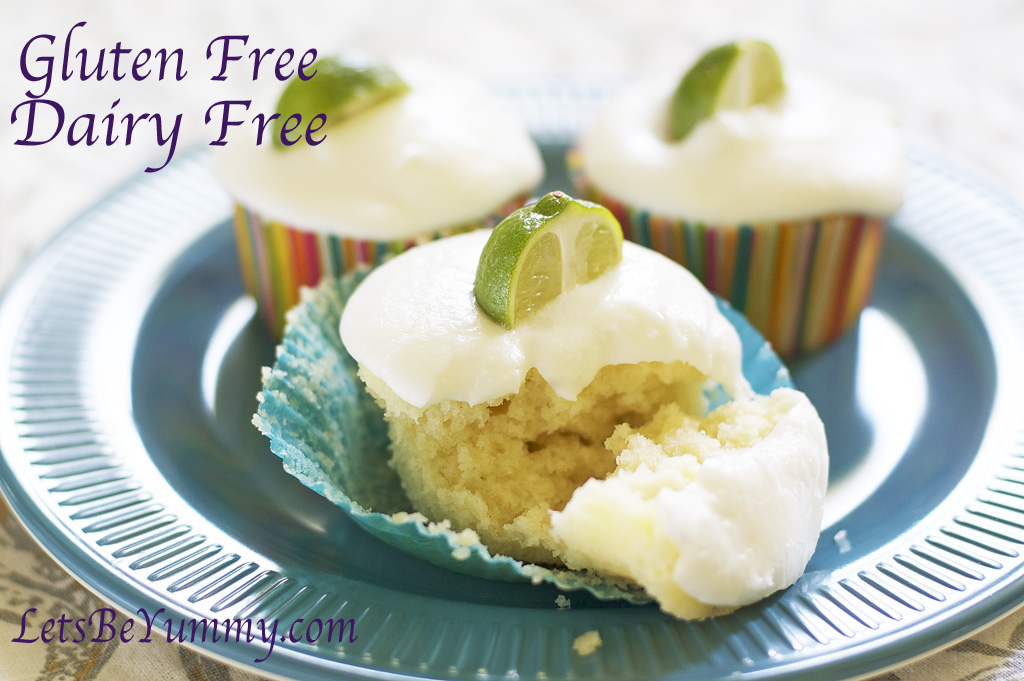 I can hardly wait for another holiday to whip these babies up.  We'll make these on St Patrick's Day, Father's Day, Memorial Day….the holidays are endless.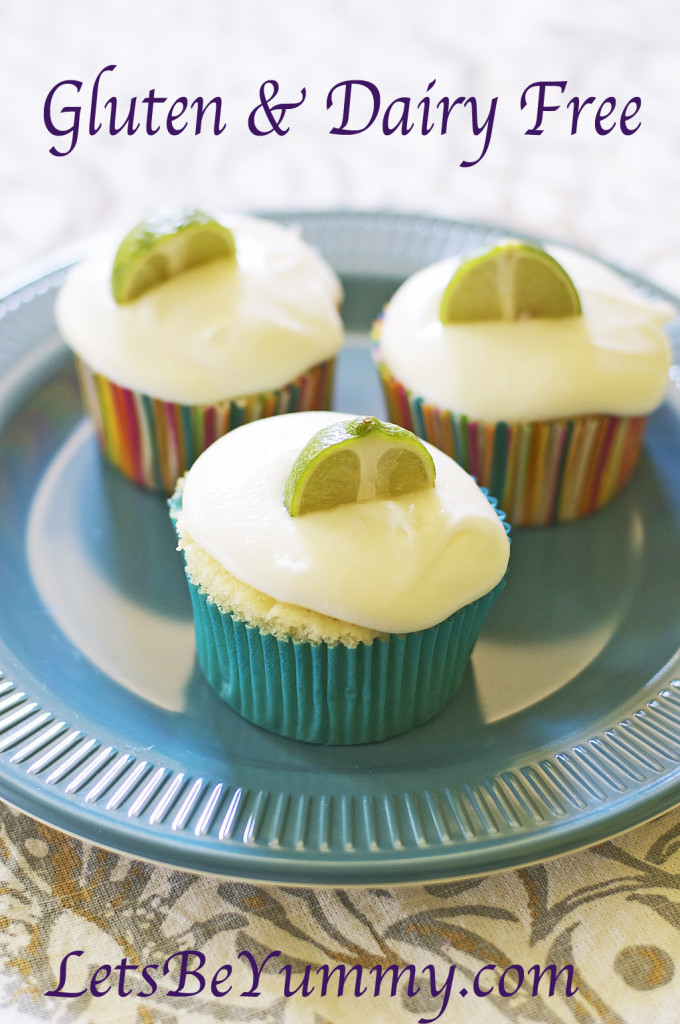 Enjoy these delicious Margarita Cupcakes for any special event.

Margarita Cupcakes Gluten Free
Ingredients
Cupcake Ingredients
3 cups Pamela's Artisan Flour Blend
1 Tablespoon baking powder
½ teaspoon salt
1 cup butter, room temperature
2 cups sugar
4 eggs, room temperature
1 teaspoon gf vanilla
2 Tablespoons tequila
3 limes, juice and zest of one lime
1 cup buttermilk*
Icing Ingredients
¼ cup butter, room temperature
1 Tablespoon almond milk
3 Tablespoons lime juice
1 Tablespoon tequila
2½ cups confectioners' sugar
Instructions
Cupcake Directions
Preheat oven to 325 degrees.
Sift flour, baking powder and salt.
Cream butter and sugar until fluffy.
Mix in eggs 1 at a time.
Mix in vanilla, lime juice, zest, and tequila.
Mix in flour and buttermilk alternately, beginning and ending with the flour mixture.
Fill cupcake cups and bake for 22-25 minutes.
Cool 10 minutes in pan then transfer to a wire rack.
Icing Directions
Beat butter until fluffy.
Stir in milk, lime juice, and tequila.
Sift in confectioners' sugar and blend until smooth and creamy. Add additional confectioner sugar if the icing is too runny.
Refrigerate until ready to use.
Spread icing on the cupcake when cupcake has completely cooled.
Notes
*Combine 1 Tablespoon of vinegar with almond milk in a one cup measuring cup. Let sit for 5 minutes.
Margarita Cupcakes are the BEST!!!!