I think the one thing I missed at the beginning of my gluten free and cow's milk free eating was a good pasta dish.  Oh pasta with that wonderful cheesy sauce, how I've missed you!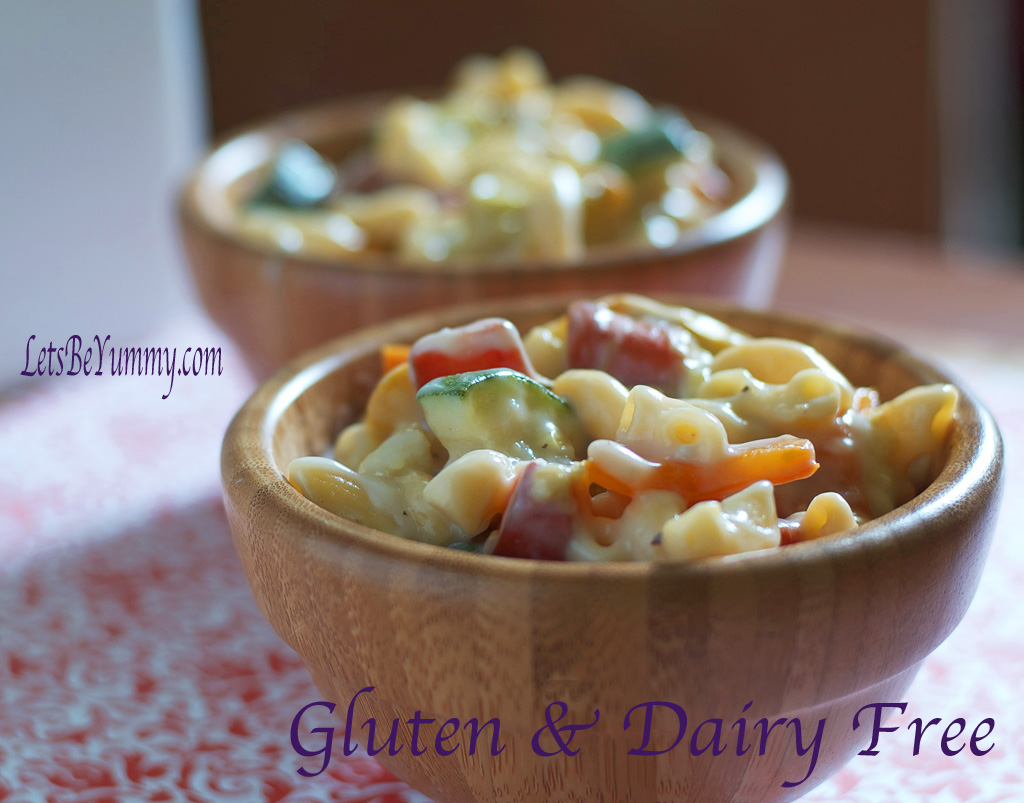 Well, honey look out, this recipe is way better than anything I ate pre gluten free.
The vegetables with the creamy sauce added to the pasta, be still my heart and tastebuds!!!  I really and truly love vegetables any way, shape or preparation.  The aroma of these vegetables sauting almost sent me into a faint.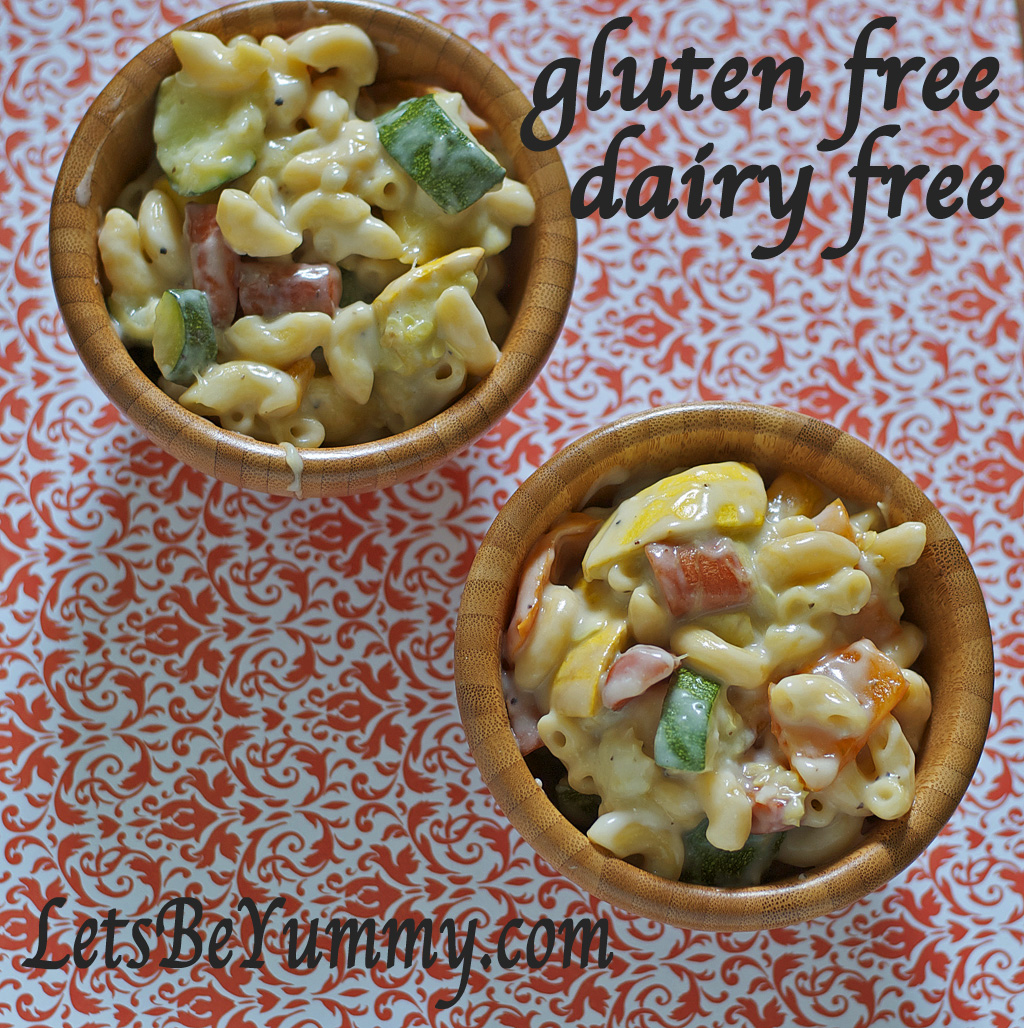 Can you believe my daughter actually expected me to share this goodness with her; she better start taking lessons and fix her own!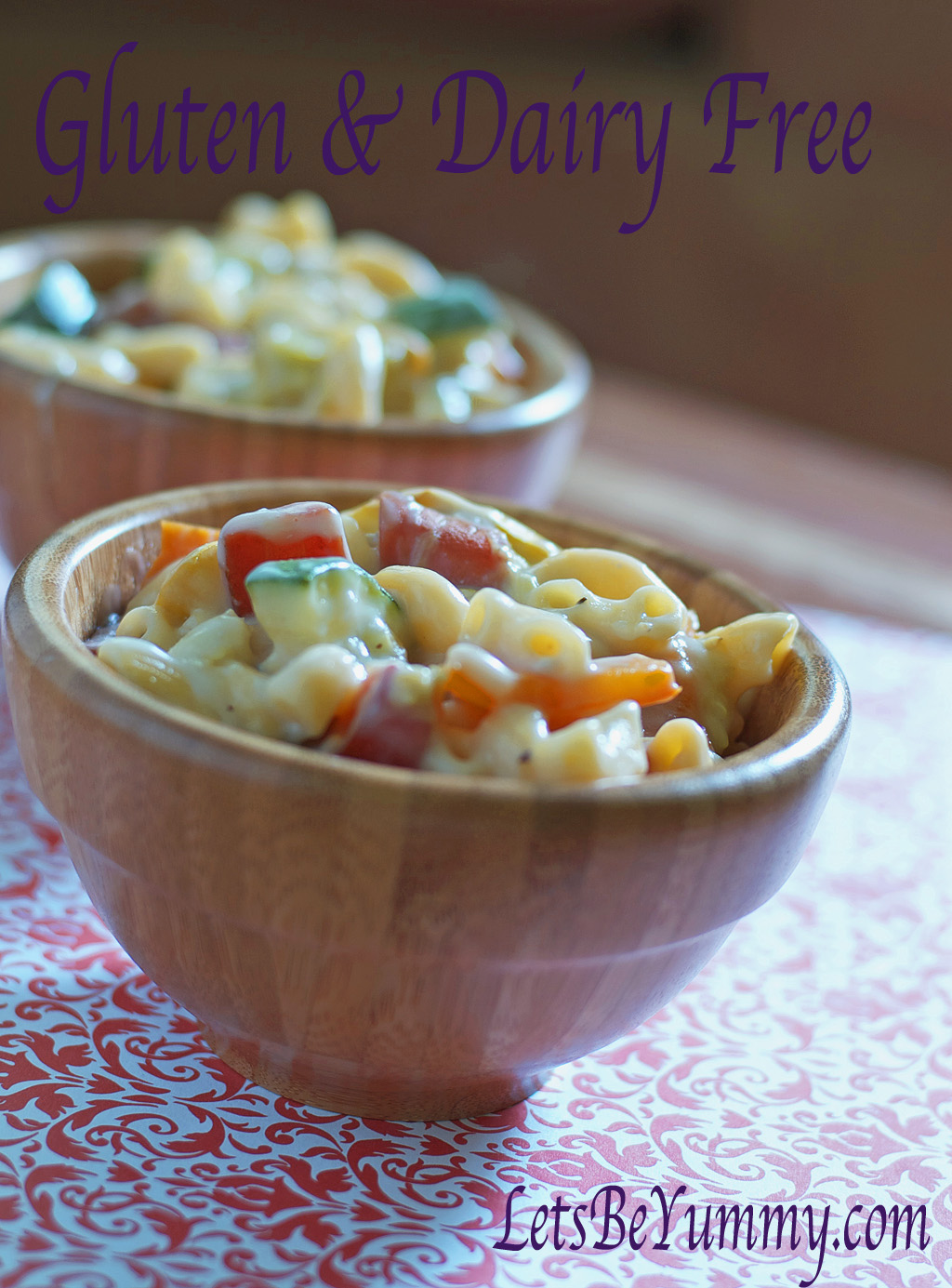 This recipe is so gooood and so easy!  Do yourself, and maybe your family (if you plan to share) a favor and fix this dish real soon.

Pasta Primavera Gluten Free Dairy Free
Ingredients
16 ounces gluten free pasta
1 zucchini, chopped
1 squash, chopped
1 bell pepper, cut into strips
2 carrots, chopped
Sauce Ingredients
2 Tablespoons butter (use vegan butter to make this non-dairy)
2 cups almond milk minus 2 Tablespoons
3 cloves garlic, minced
salt and pepper to taste
½ cup cornstarch dissolved in 1 cup water (add more water gradually if cornstarch is not completely dissolved)*
Instructions
Cook pasta according to package directions.
Saute vegetables.
Mix vegetables with pasta.
Sauce directions
Melt butter in a medium sauce pan.
Add milk and stir.
Add mince garlic, salt and pepper.
Taste to see if you like it if not then add more salt or pepper.
Heat until just before coming to a boil.
Add cornstarch slowly while whisking until you can tell sauce has thickened.
Pour sauce over pasta and vegetables. Stir until combined.
Notes
Can top with cheese or add hot sauce like I prefer to do.
*Dissolving the cornstarch in the water keeps it from being lumpy; the cornstarch is used as a thickening agent in this recipe, so the measurements are at your discretion