Hmm what to do with these really ripe bananas?   You know I cannot stand to waste food, but these are just too dark to peel and eat.  On my way to be creative with these dark brown creatures, my dad reminded me his grandmother would not eat a banana until it was dark, not a spot of yellow showing mind you, brown.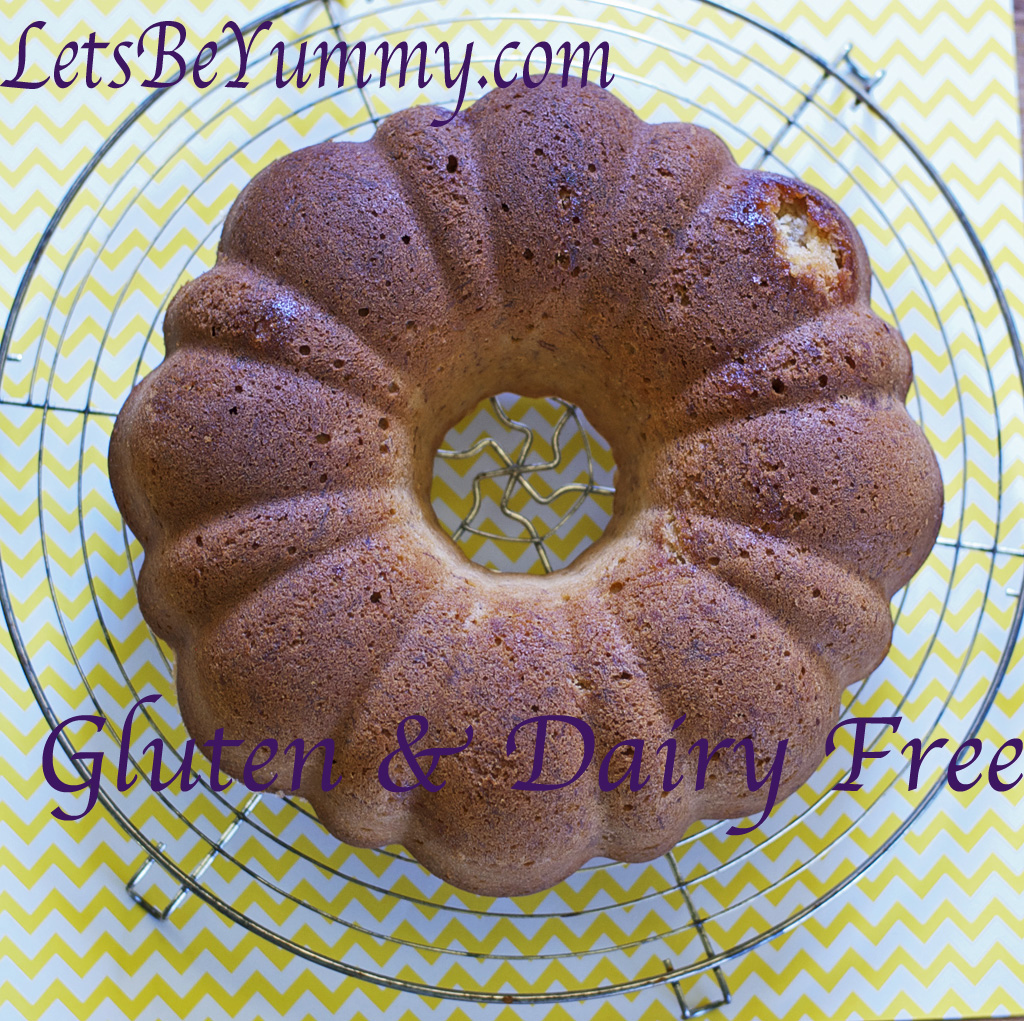 I reminded him that I had never pealed one to eat unless it was all yellow and no brown  yuck! showing,   On to the cookbooks!  I was reminded bananas were a starch and contained Vitamin B6 and could be an ingredient in a whole lot of dishes, whew.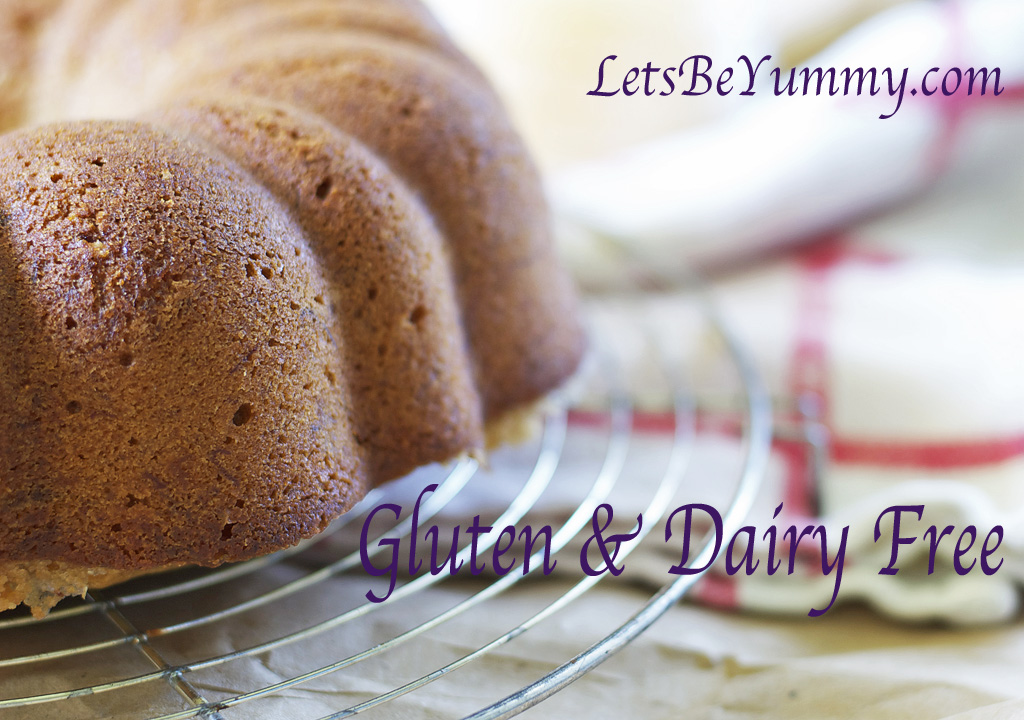 Banana bread, muffins, on peanut butter sandwiches, with peanut butter on graham crackers (a personal favorite), frozen, ice cream, made in to chips, milkshakes, smoothies, Banoffee pie huh? and let us not forget pancakes, cookies and the almighty BANANA PUDDING!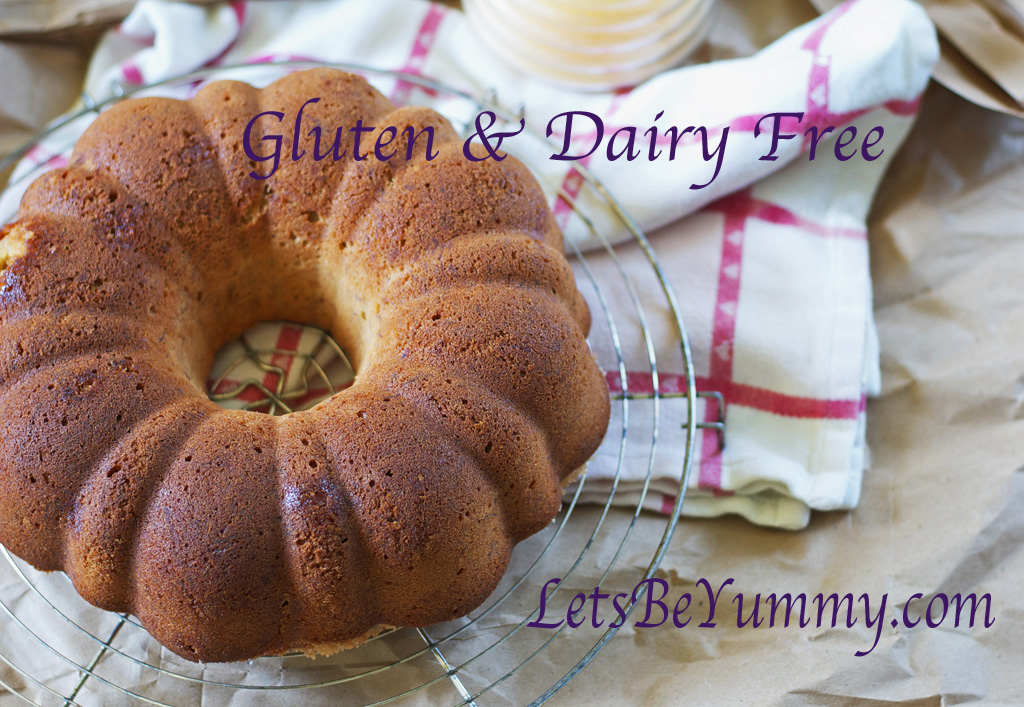 But none of these were doing it for me.  Oh, Banoffee pie?  is an English dessert pie made with bananas (of course) cream and toffee.  Can't quite wrap my head or tastebuds around that one, but who knows maybe one day.  GOT IT Banana Pound Cake!!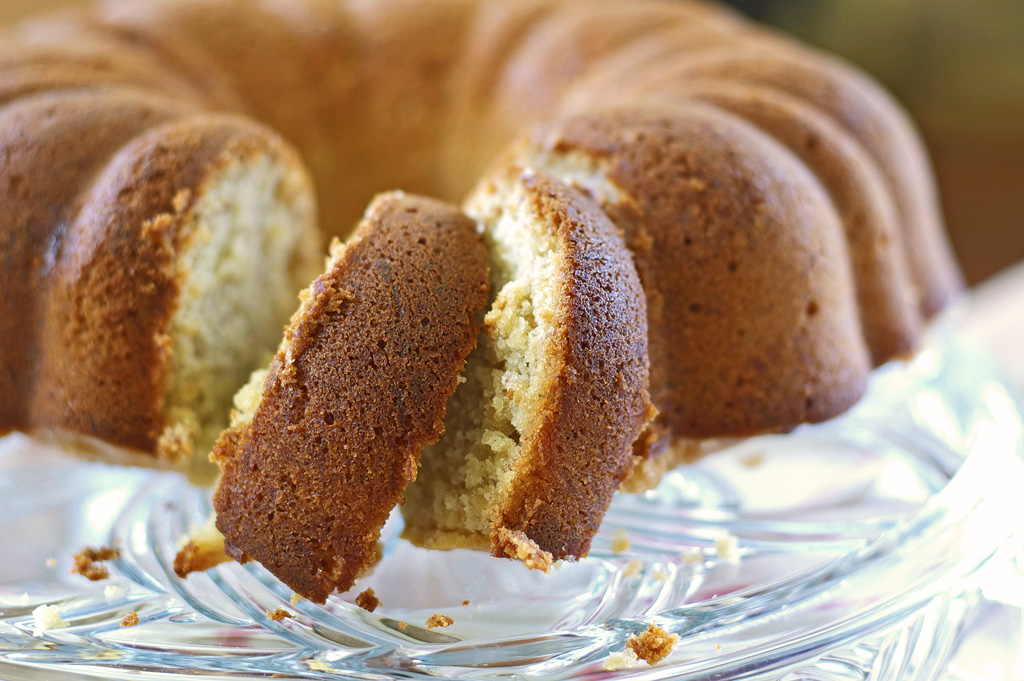 Oh I can smell that rich warm banana aroma coming out of the oven!!  Y'all, I made this cake and it did NOT disappoint.  It is so moist, just the right texture with that hint of nutmeg (my mouth is still watering just writing about it).  This  banana pound cake is soooo good I made it twice, what a hardship.  The recipe called for Banana  liquor, but I was not sure if the expense was worth it, so I made one cake without and one with.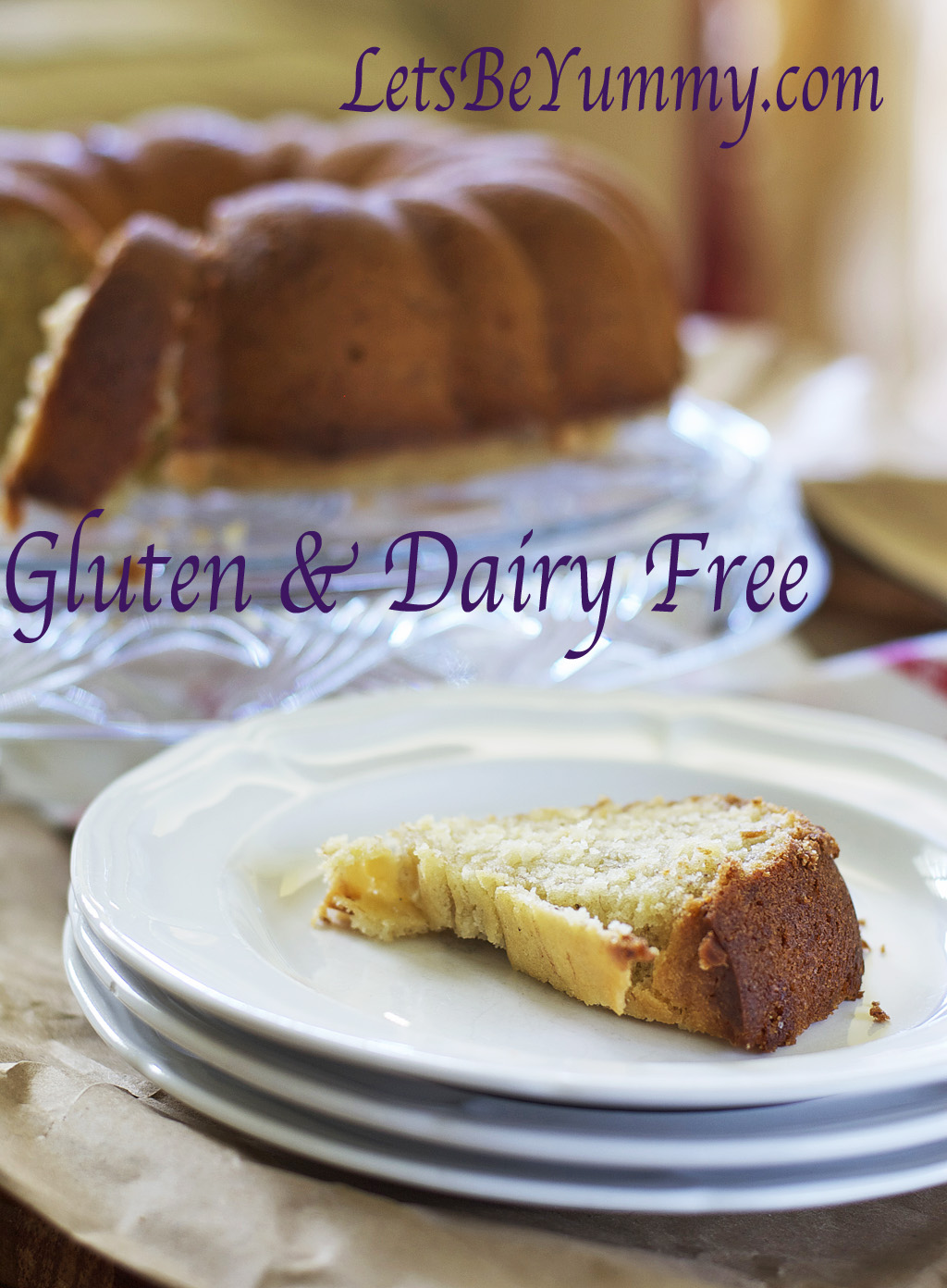 Don't get me wrong, they were both eye rolling, mmmm delicious but the banana liqueur does give this pound cake an umph factor.  Next time I whip this Banana pound cake up, I just may have to add some walnuts to it.

Banana Pound Cake Gluten Free
Ingredients
3 cups Pamela's Artisan flour blend
1 teaspoon gf baking powder
¼ teaspoon salt
¼ teaspoon nutmeg
3 mashed ripe bananas
½ cup non dairy milk (I used almond milk)
½ cup water*
¾ cup butter, softened
2 cups granulated sugar
1½ teaspoons vanilla extract
3 large eggs
Instructions
Preheat oven to 350 degrees.
Coat a 10 inch tube pan with butter or cooking spray.
Combine the flour, baking powder, salt, and nutmeg in a bowl. Stir well.
Combine the mashed bananas, milk, and water in a bowl.
Beat the butter in a large bowl until light and fluffy. Gradually add the sugar and vanilla extract and beat the mixture until well blended. Add the eggs, 1 at a time, beating well after each egg. Add the flour mixture to the mixing bowl alternately with the banana mixture, beating at a low speed, beginning and ending with the flour mixture.
Pour batter into prepared pan
Bake for 1 hour or until a wooden pick inserted in center comes out clean.
Cool in pan for about 10 minutes. Remove from pan and cool on wire rack.
Notes
*You can replace the water with ½ cup of banana liqueur for a boost of banana flavor.