Cheesy, delicious gluten free Lasagna!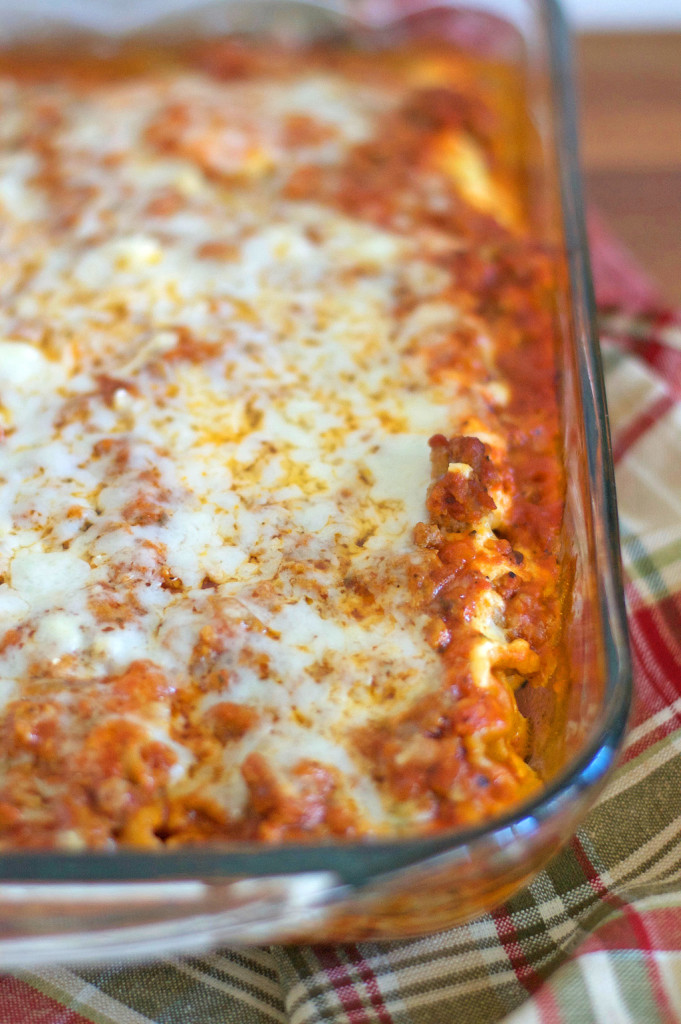 Ok, I admit it: I LOVE LOVE LOVE gooey melted, stringing off your fork (fingers or chin!) cheese.  It is one of my top comfort foods.
When I became cow's milk free, I almost cried thinking I could no longer inhale enjoy my favorite cheeses!  And then I discovered goat and sheep cheese and life was good again.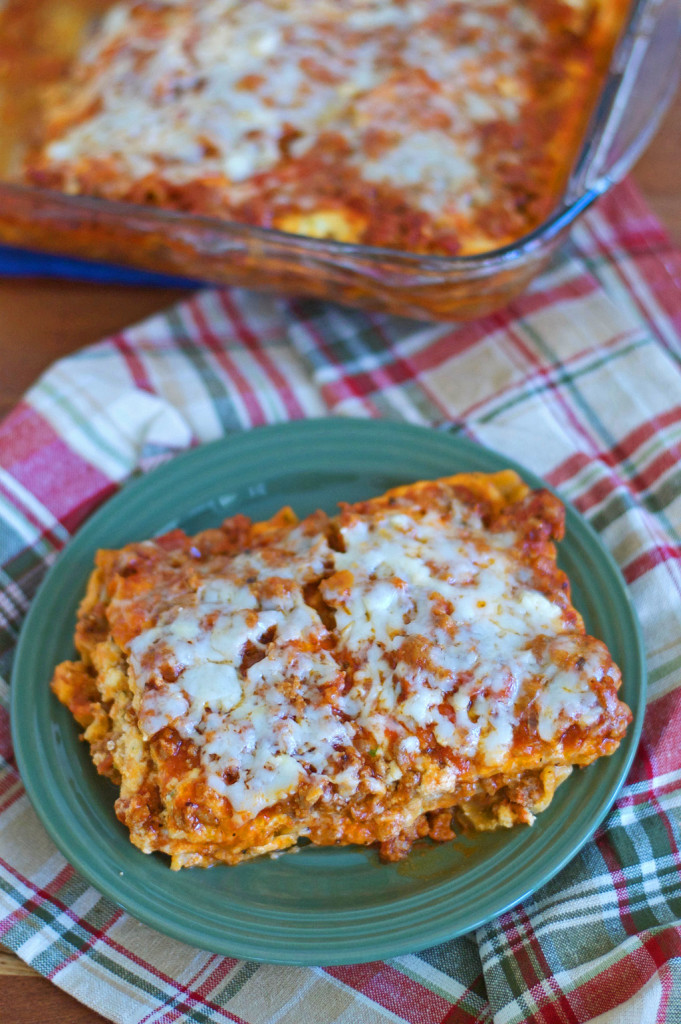 I know, I know some people think goat and sheep cannot be as good as cow's milk cheese but that is only because they have not tried them, either alone or in a cheesy recipe, like Gluten Free Lasagna.
This recipe is shut yourself in a room and not share good!
Creamy, cheesy, gooey deliciousness! And you blend them with your favorite spaghetti sauce and gluten free noodles?  Shut up and get your taste buds ready!
This gluten free lasagna has just the right meat, tomato blend with that heavenly stringy cheese on those gluten free noodles.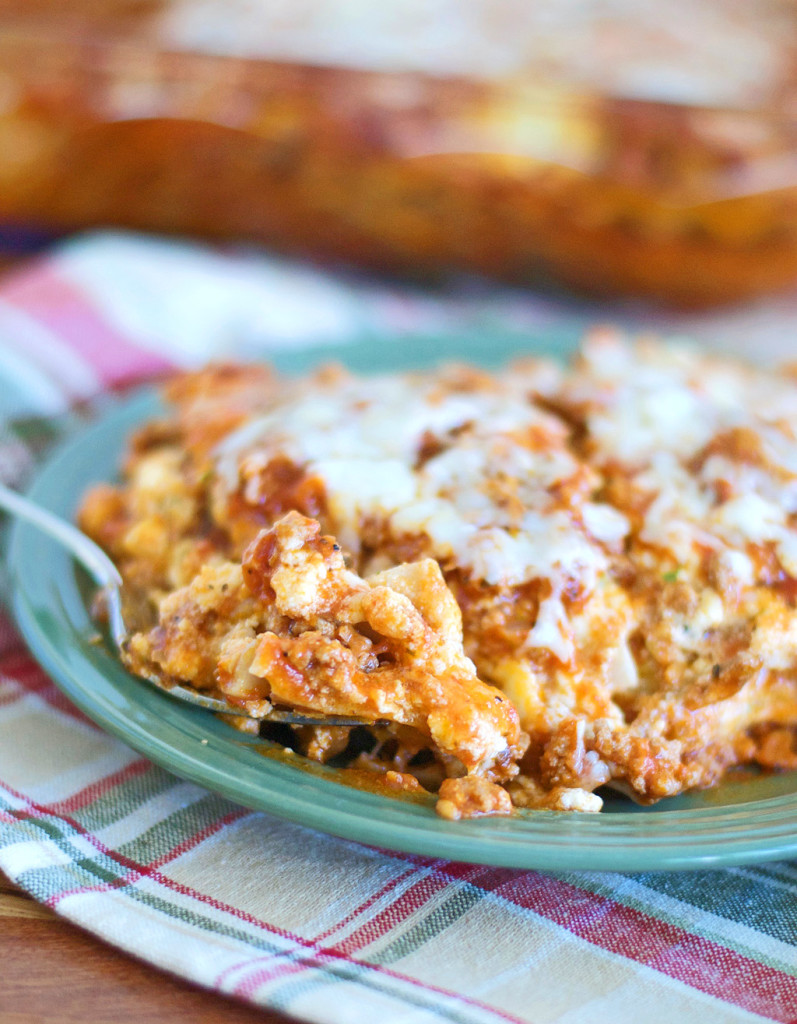 Need a go to cheesy lasagna dish that will have everyone coming back for more?
This is it!
Easy to make and super delicious!
Gluten Free Lasagna
Ingredients
1 lb ground turkey
1 onion, diced
24 ounces of your favorite spaghetti sauce
15 ounces soft goat cheese, at room temperature (could use ricotta)
8 ounces shredded Mozzarella cheese*
8 ounces shredded Parmesan cheese*
2 eggs, beaten
¼ cup chopped parsley
Gluten Free lasagna noodles
Instructions
Preheat over.
Spray 9x13 pan with cooking spray.
In a large skillet cook meat and onion until meat is brown and onion is tender.
Drain and return to skillet.
Add spaghetti sauce and use a little water to rinse jar to get all the sauce out and add to skillet.
Heat sauce to a simmer.
In a medium bowl, combine goat cheese, ½ cup Mozzarella, ¼ cup Parmesan, eggs and parsley; blend well. Set aside. (If you let the goat cheese get a little warm it is easier to spread.)
Spread ¼ meat sauce in bottom of pan.
Layer with uncooked noodles on top of sauce.
Top with ⅓ of cheese mixture.
Repeat the sauce, noodle and cheese two more times.
Finish with meat mixture and top with remaining Mozzarella and Parmesan cheese.
Cover with foil and bake 45 minutes.
Remove foil and bake additional 10 minutes.
Allow to stand 15 minutes before cutting.
Notes
*I used cheese made from goat's milk and/or sheep's milk
Gluten Free Lasagna Recipe