Easy, nutritious summer squash casserole made gluten and dairy free. This squash casserole recipe is easy and so full of  flavor!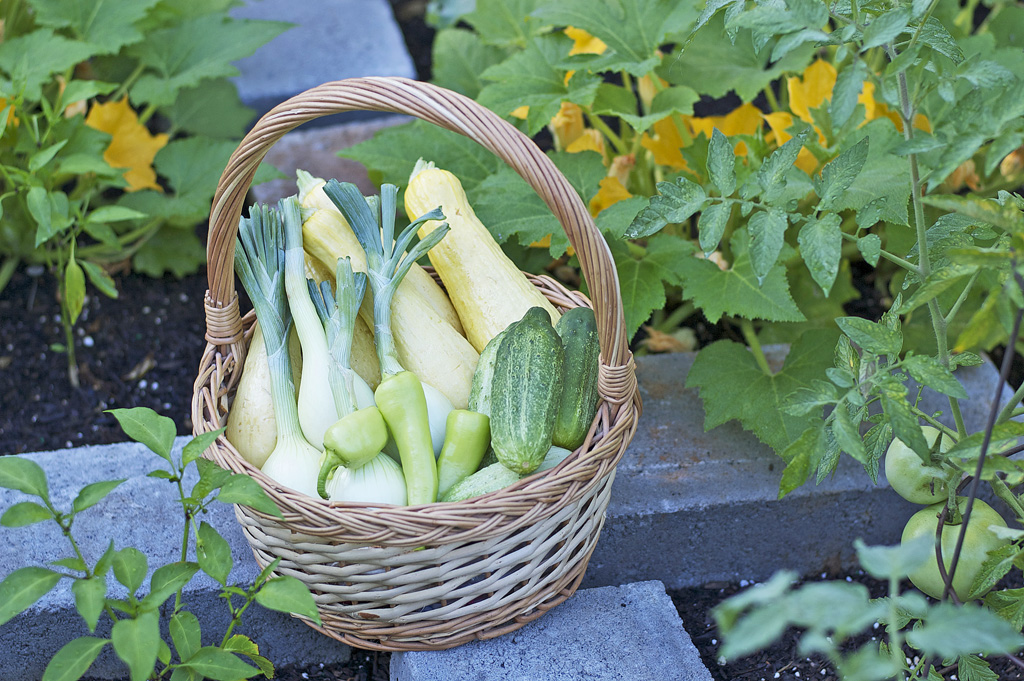 I LOVE LOVE LOVE me some squash casserole!!! And it's a good thing because this year we have had a bumper crop from the garden.  I won't say I'm up to my eyeballs in squash, but it is a very good thing that I love squash.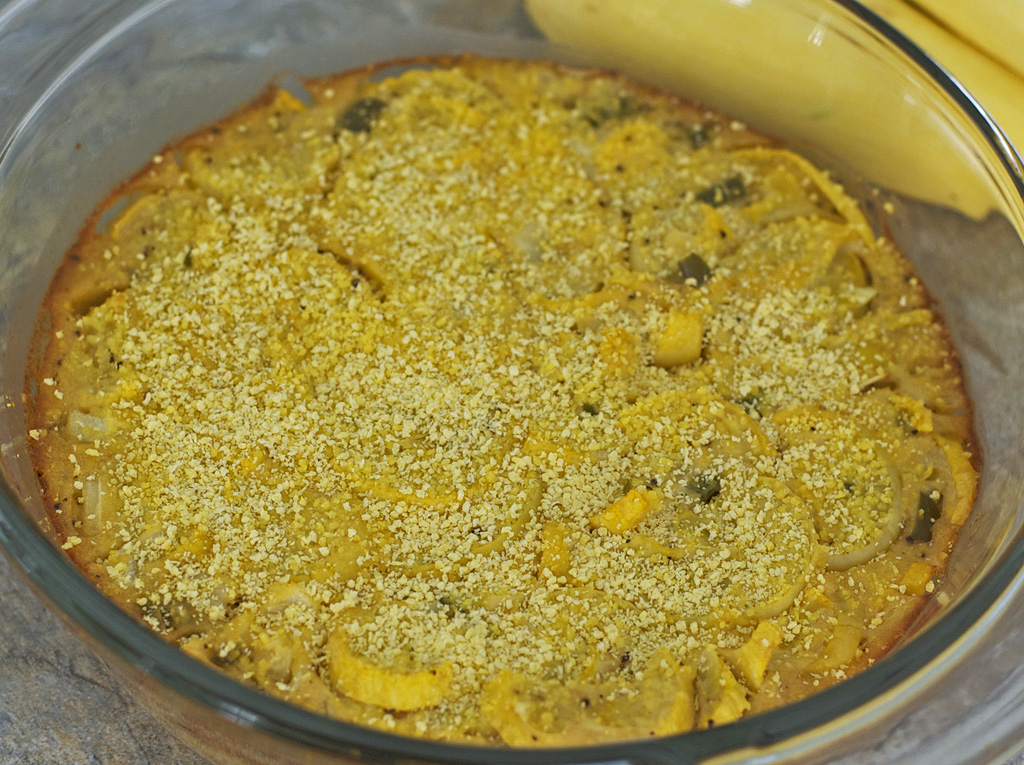 I was introduced to squash casserole in high school by a friend and the rest is history.  Now, I had eaten squash growing up but it was always fried.  I thought the only way to eat squash was rolled in cornmeal and fried a delicate brown, but I was so wrong.  Since becoming gluten and dairy free, squash casserole was one of those recipes I thought I might never enjoy again.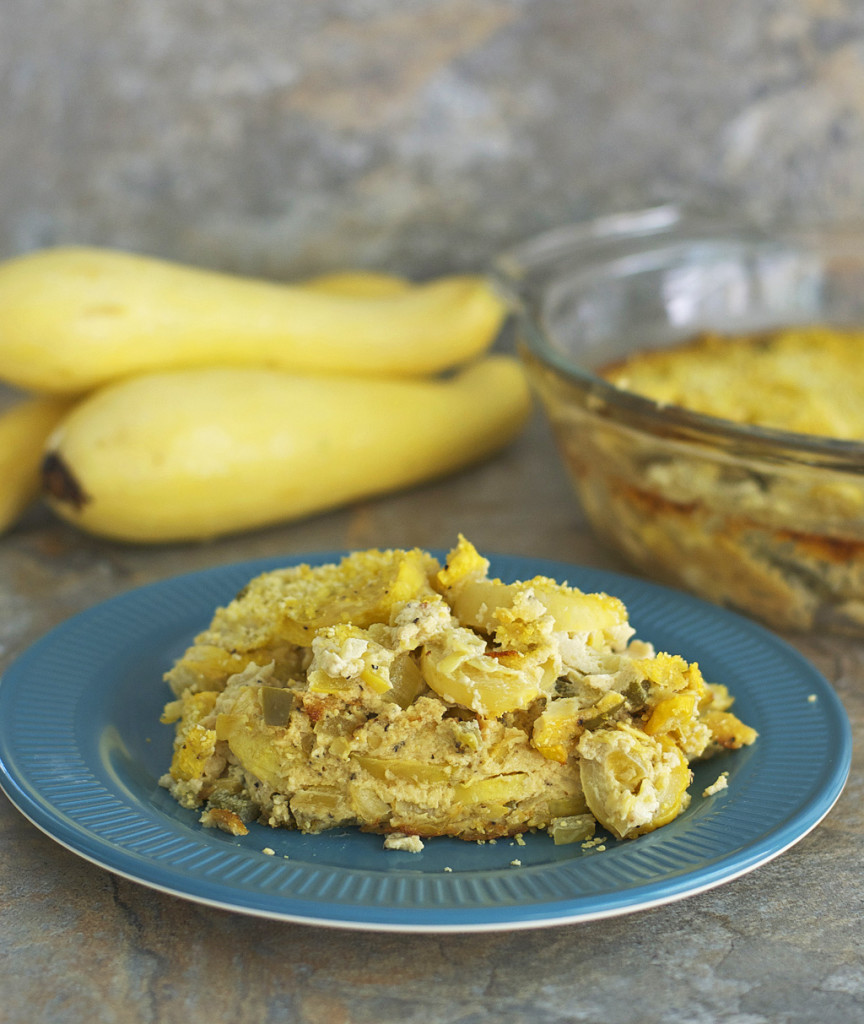 You guessed it:  I played around with the basic squash casserole and found a winner. I tried it first with goat cheese and that was very good, but a little expensive.  Then I made it with nutritional yeast….well, it was beyond good and much more economical.  That wonderful squash and bell pepper, onion combination is so enhanced by the nutritional yeast.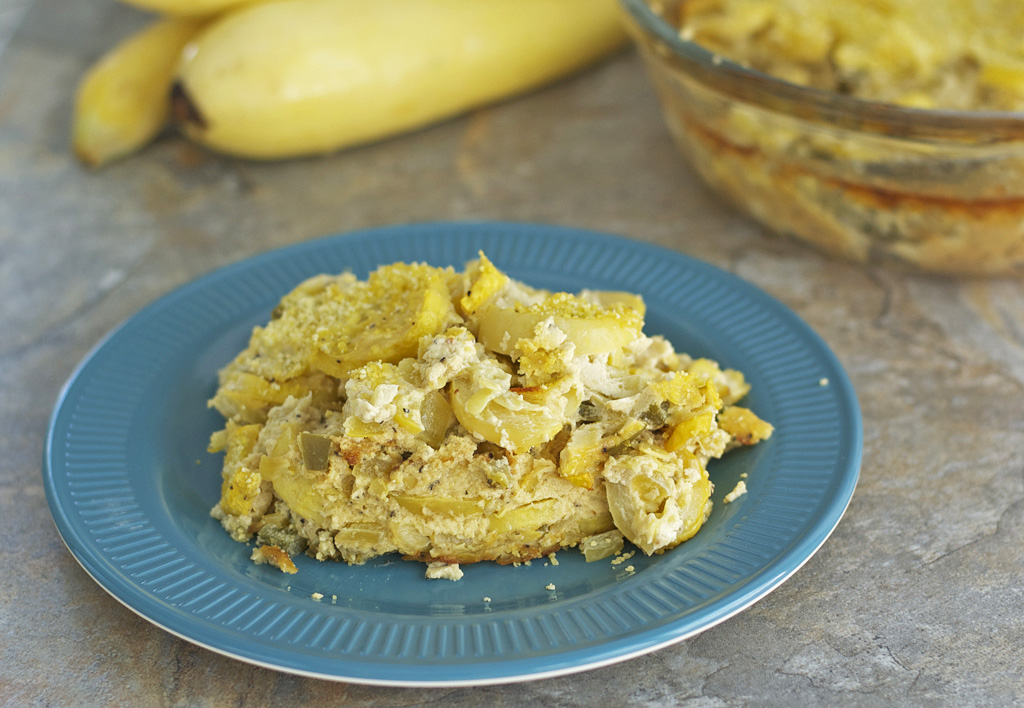 Squash casserole, fresh tomatoes  and cucumbers from the garden: a meal to delight my tastebuds and soul.
If you have never tried nutritional yeast here are some facts:
Nutritional yeast is a great substitute for cheese if you are lactose intolerant.
It adds a nutty taste and cheese like quality to your dish.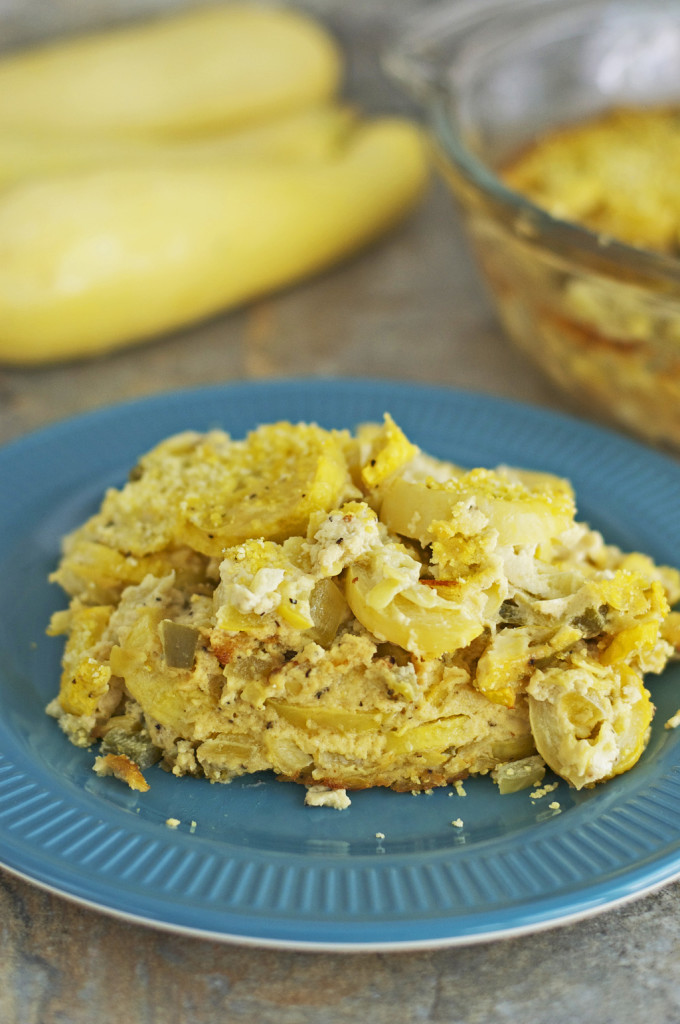 Nutritional yeast is full of the B-complex vitamins which are helpful in reducing stress as well as balancing many of our body's systems.
It is an excellent source of protein.
It is free of dairy, soy, gluten and sugar and contains no animal products.
Nutritional yeast is NOT the same thing as active dry yeast, baking yeast, compressed yeast, torula or brewer's yeast.  It does not contain alcohol so it will not cause or increase an overgrowth of Candida.  It will not leaven your baked goods.
Squash Casserole Gluten Free Dairy Free
Ingredients
1 pound yellow squash, about 3, sliced
¼ cup bell pepper, chopped
½ cup onion, chopped
1 egg
½ cup mayonnaise
⅓ cup nutritional yeast* (I used Red Star nutritional yeast)
salt and pepper to taste
⅓ cup gluten free bread crumbs (optional)
Instructions
Preheat oven to 350 degrees
Bring a large pot of water to a boil. Add squash and cook until tender. Drain well.
Mix bell pepper, onion, egg, mayonnaise, nutritional yeast, salt and pepper until well combined. Add the drained squash and mix well.
Transfer the mixture to a 1 quart casserole dish.
Top with bread crumbs.
Bake 30-35 minutes.
Notes
*could substitute with ½ cup of cheese but this will not make the recipe dairy free
Squash Casserole Gluten Free Dairy Free