Rich and creamy Roasted Garlic Potato Soup and Dairy Free!! Perfect cold weather comfort food!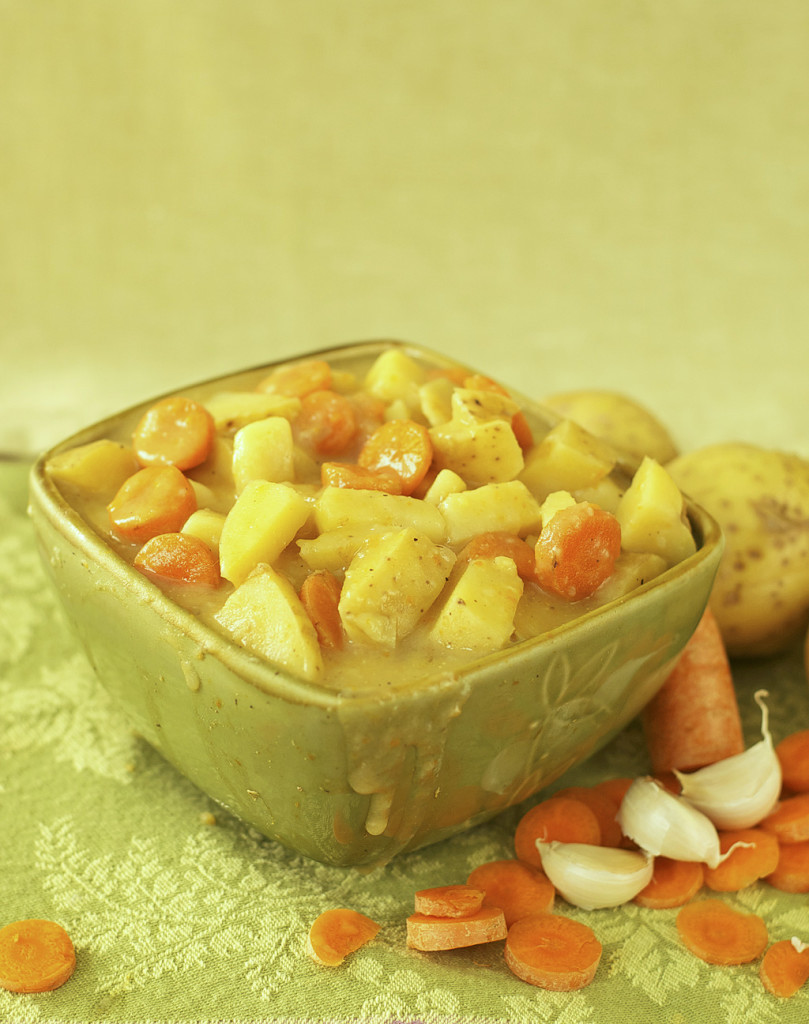 I admit it: I am one of those people who think you can never have too much garlic.
I LOVE garlic in everything, if I could figure out how to bake it in brownies and still have a great taste…. Can you imagine Chocolate and Garlic?  I know, I know beyond weird but that would be taste bud heaven for me!!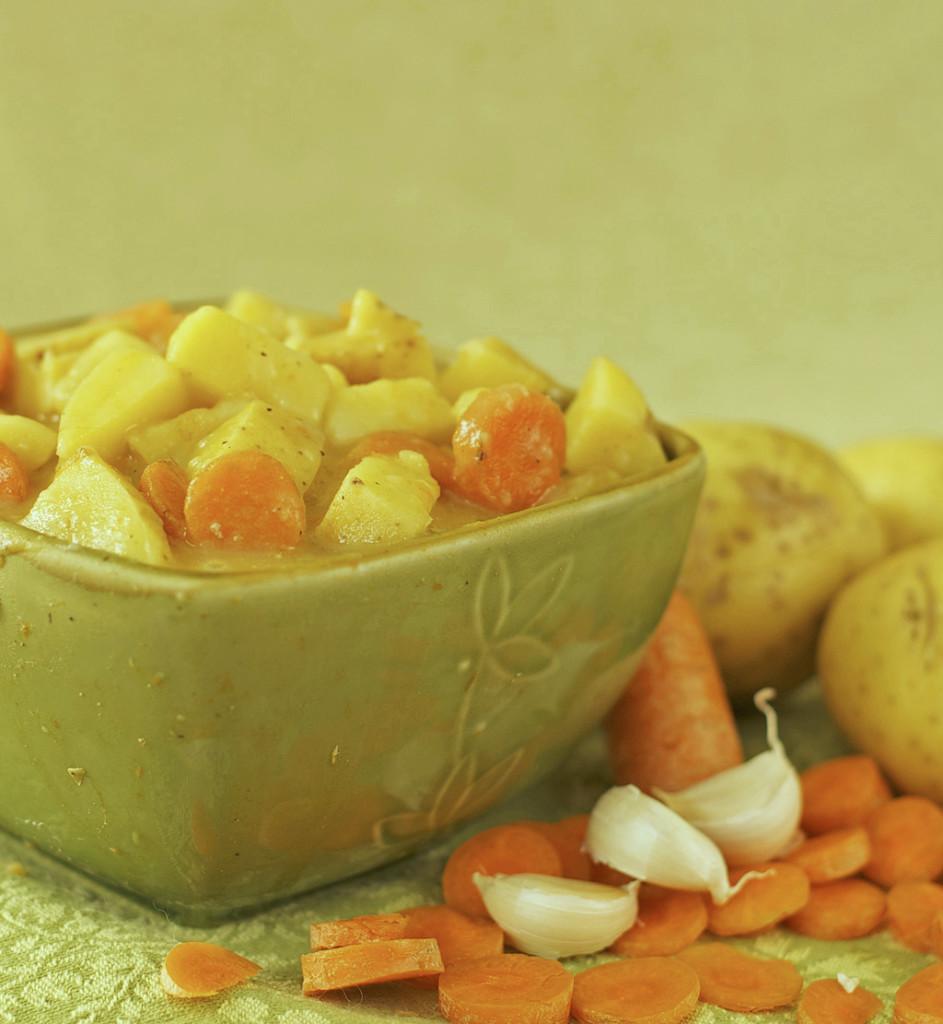 It's getting cooler with really cold weather and shorter days on the horizon. What a bummer and depressing too!!
I have been trying to plan ahead for some good ole comfort food.  Something rich, full of flavor, filling, garlicky (sorry, couldn't resist).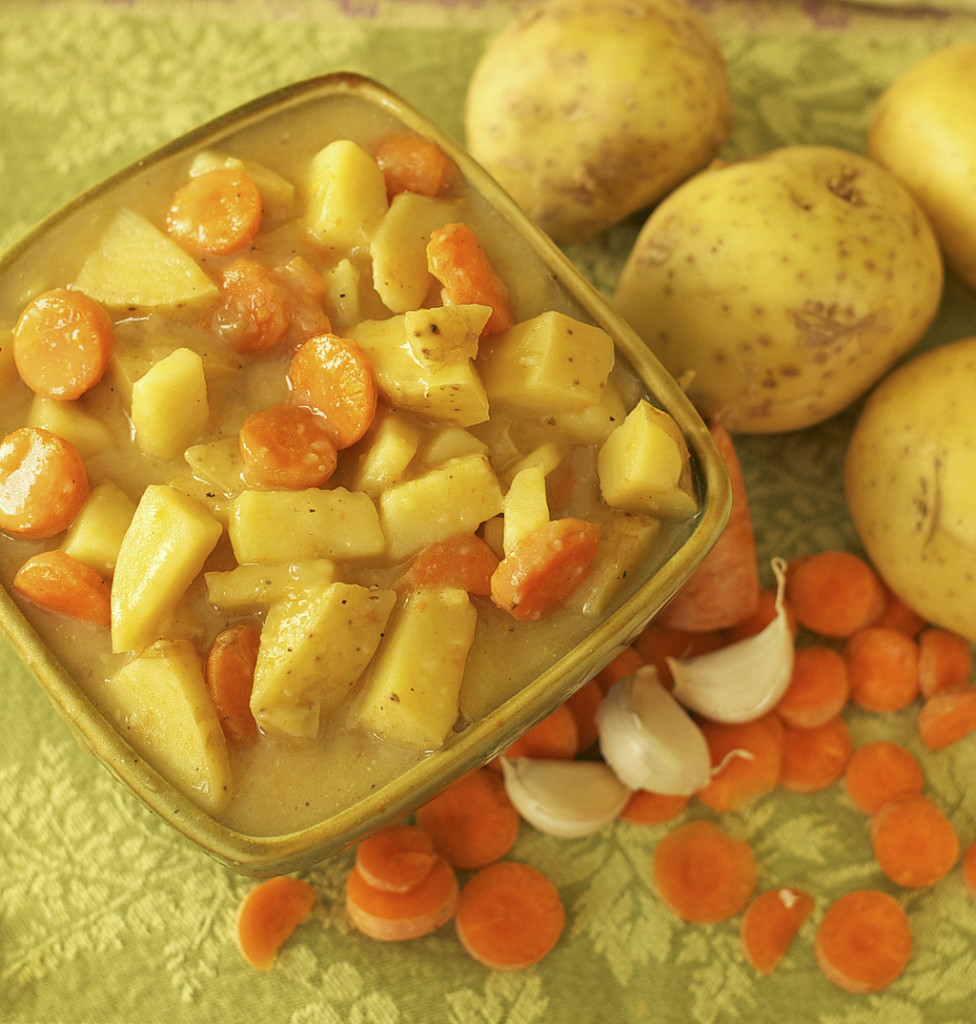 Winter is the time for soup.
Truly, it is a historical fact that people ate more soup in the long, cold winter months.  One of the reasons being the easy storage of root vegetables that make terrific soups.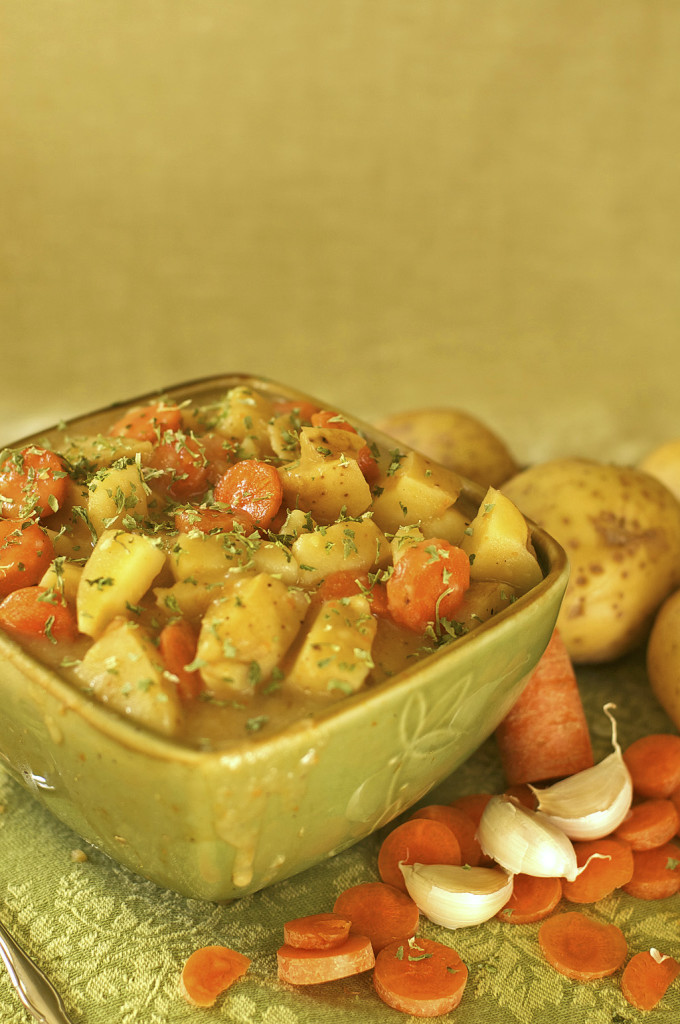 Soooo what root vegetables to put with my wonderful garlic? Potatoes, carrots and onions!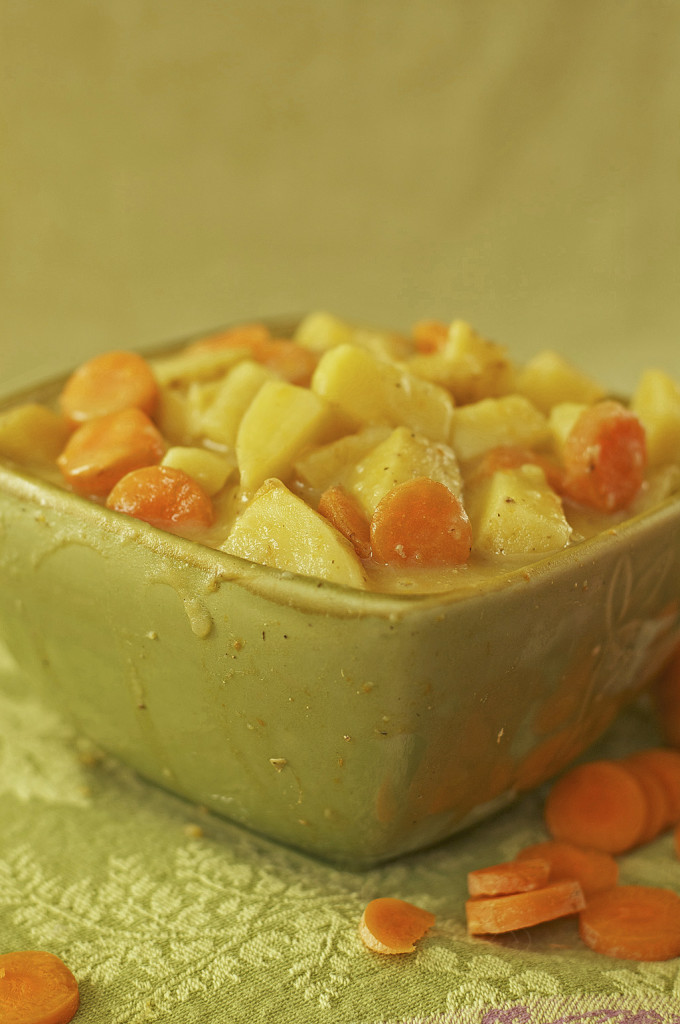 This soup is so good but I think roasting the garlic just takes the taste factor up a notch, not to mention how heavenly the kitchen smells while that garlic is roasting!!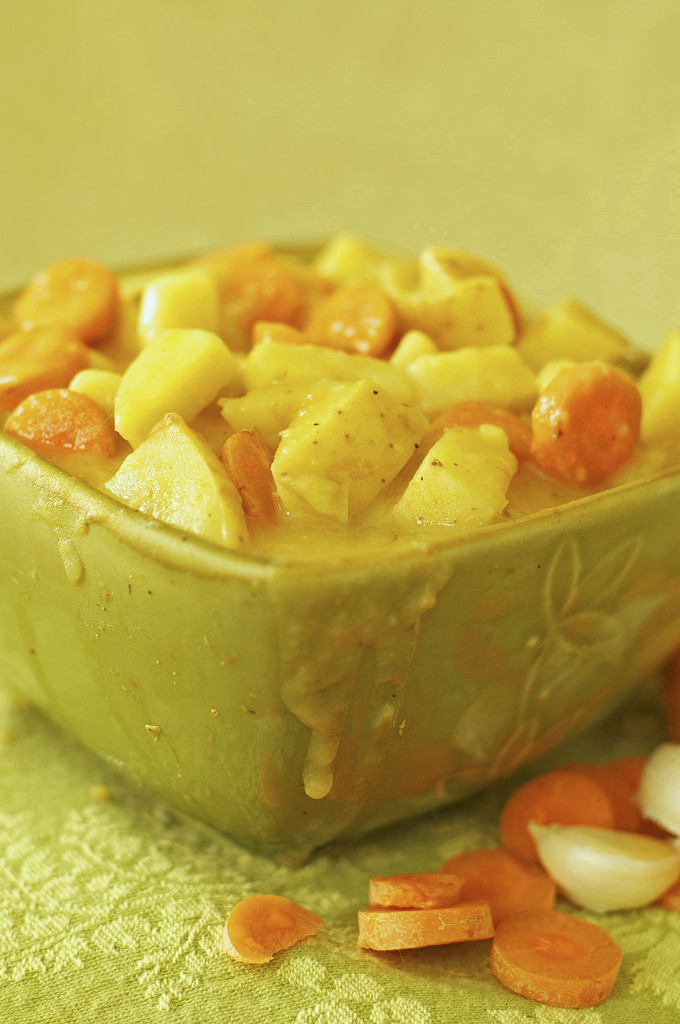 This roasted garlic potato soup is so rich, creamy and doggone delicious.  I should have doubled the recipe.  I was hoping it would last for a few days but heck it did not last for even a few hours.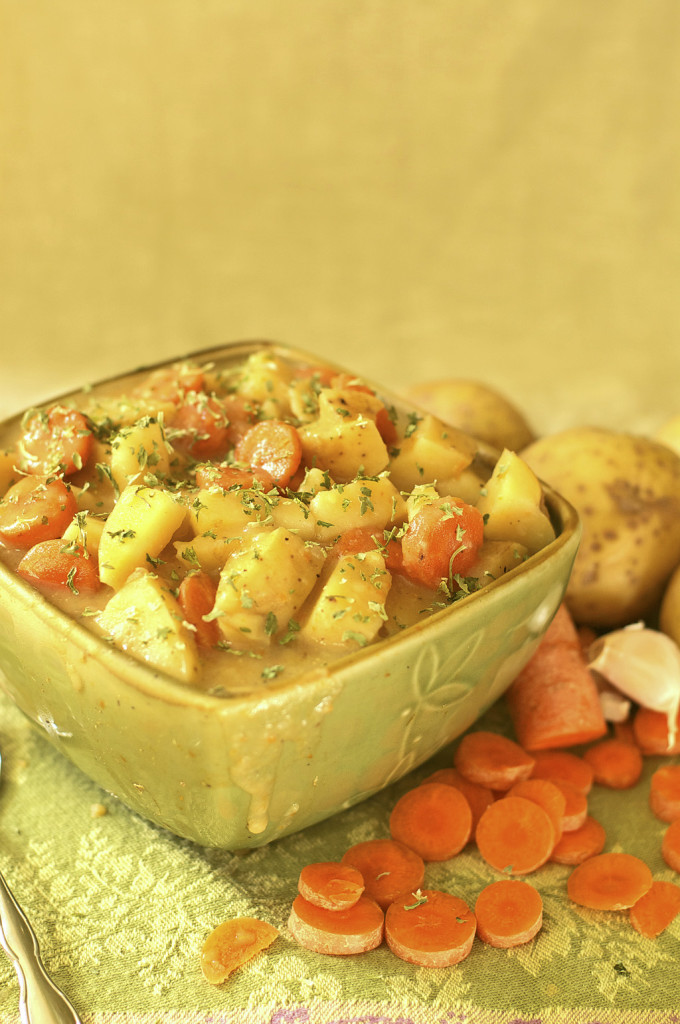 If you are wanting some comfort food, some filling delicious soup, this is your recipe.  And did I mention it had garlic?
Enjoy.
Roasted Garlic Potato Soup Dairy Free
Ingredients
4 whole garlic heads
1 cup diced onion
1 cup diced carrot
2 garlic cloves, minced
6 cups diced potatoes (about 2 pounds)
4 cups chicken broth
1 cup almond milk, or favorite non dairy milk
Salt and Pepper to taste
Instructions
Remove papery skin from each garlic head (do not peel or separate). Wrap each head separately in aluminum foil.
Bake at 350 degrees for 1 hour; let cool for 10 minutes or this can be done ahead of time. Store in refrigerate if going to make soup a day or two later.
Squeeze roasted garlic bulbs into a blender or food processor.
Heat a soup pot and add onion, carrot and minced garlic, and saute 5 minutes.
Add potatoes, broth, salt, and pepper; bring to a boil.
Cover, reduce heat and simmer 20 minutes or until potatoes are tender.
Add 2 cups of potato soup to roasted garlic pulp and blend until smooth.
Return puree to pan; stir in milk and cook over low heat until thoroughly heated.
Remove from heat and serve.
Roasted Garlic Potato Soup