I remember eating pimento cheese sandwiches as a child and hearing how my grandmother would make it from scratch for my mom when she was growing up.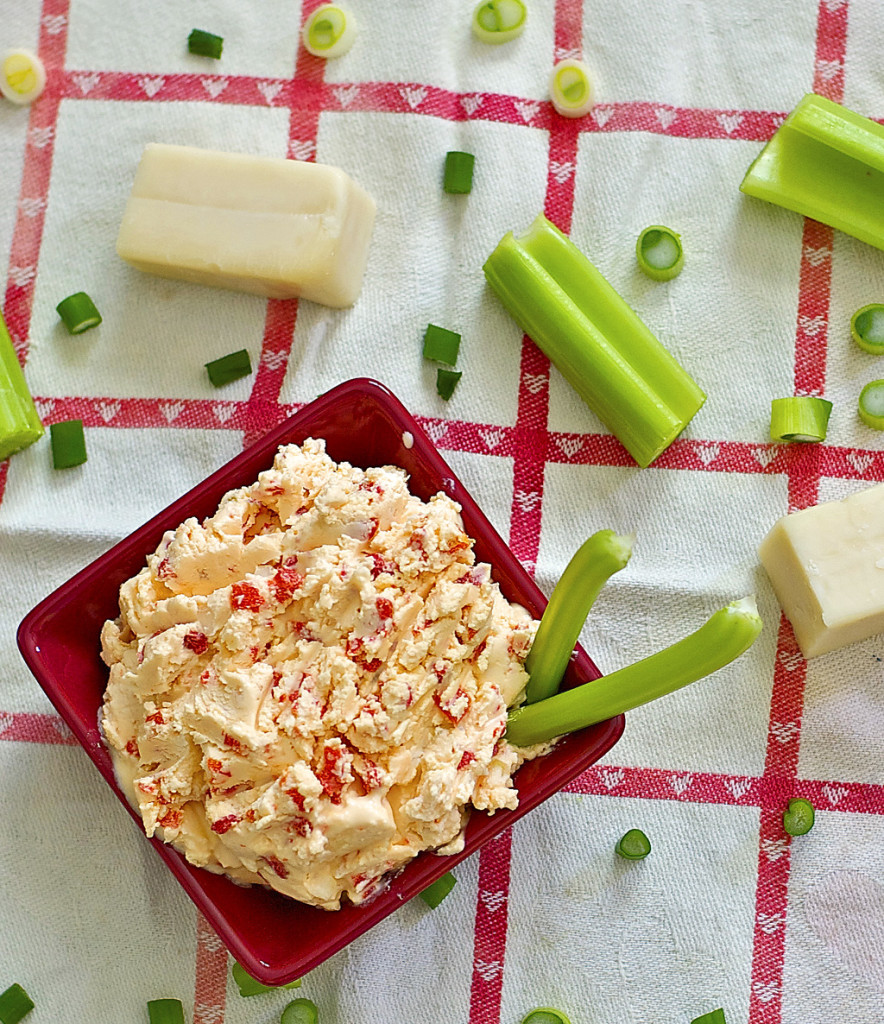 Of course, my mom is many things but when I was growing up, a made from scratch cook was not one of them; we ate premade, processed store brand pimento cheese spread.  Now, while it wasn't gross, I did not realize how good pimento cheese spread could be until I started experimenting on my own.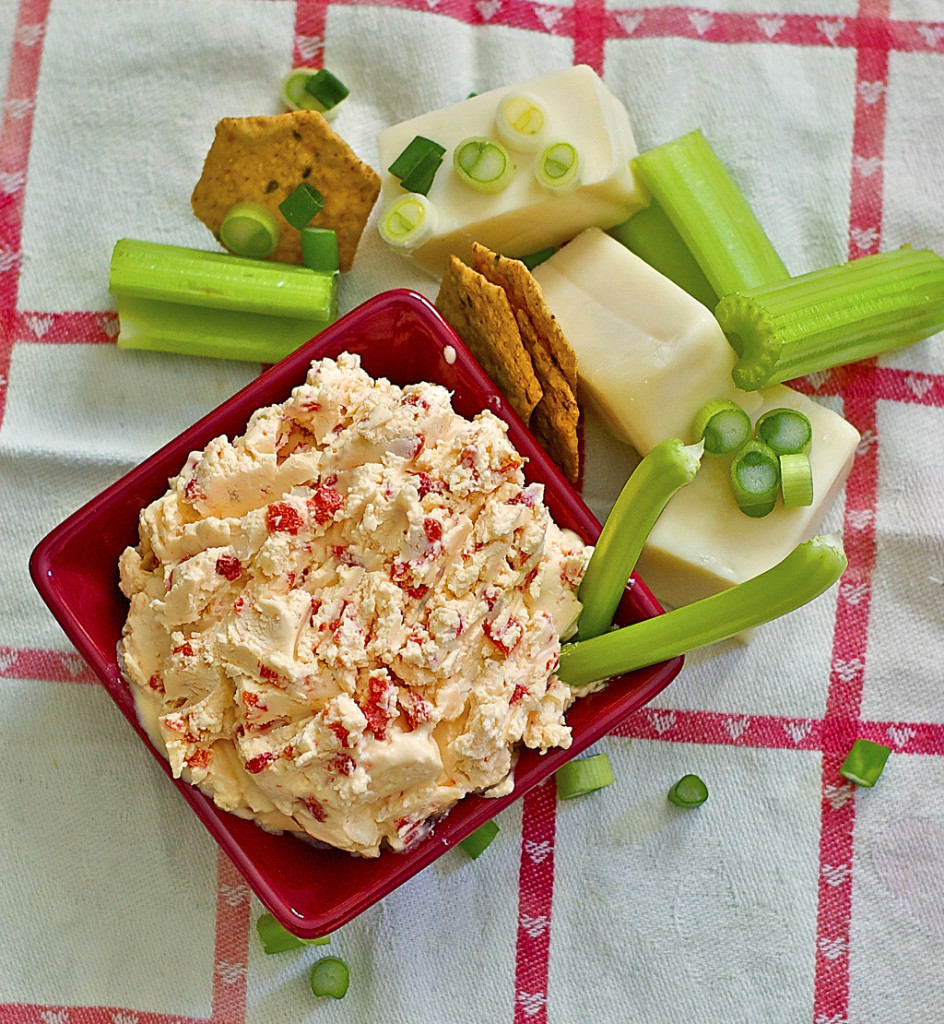 Oh. My. Goodness.  This stuff is definitely delish!!  Now, you know I have to try out my finished products on family and friends to see if it is blog worthy.  I have a friend, who is a very good sport, who admitted he hated pimento cheese spread as a kid, but once he tried this, I kid you not, his face lit up!!  He came back for seconds, thirds, heck I had to send him home with a container.   Here's hoping your friends and family think it is as big a hit!!

Pimento Cheese Spread Cow's Milk Free
Ingredients
16 oz goat's milk cheese, softened *
7 oz jar chopped pimento, partially drained
¼ cup red or green bell pepper, finely chopped
¼ cup yellow onion, finely chopped
⅛ tsp minced garlic
Salt to taste
Pepper to taste (optional)
Instructions
In a dish with sides, flatten out softened goat cheese with a fork.
Add bell pepper, onion, garlic, salt and pepper.
Add pimentos with enough liquid to be able to blend with fork but not enough to make soupy.
Notes
* I use Laura Chenel Select Goat's Milk Cheese from Sam's