Gluten Free Italian Cream Cake recipe is the perfect made from scratch sweet, nutty cake that will have all your friends begging you to make them one!
I have to hand it to the Italians they know their pasta dishes ( and heck any of their flavorful meals) but they are in a class all their own with Italian Cream Cake!!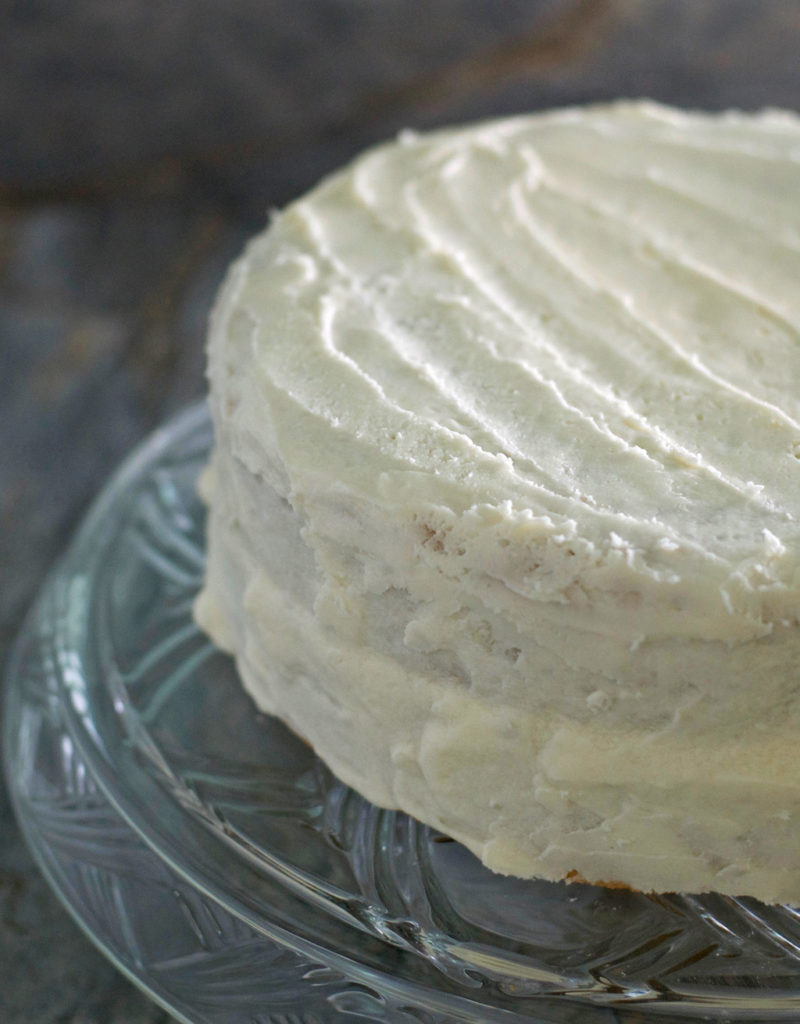 The classic Italian Cream Cake is at the top of the cake world as far as I am concerned.  I mean all the delicious flavors of the cake and icing….OH MY!
I was needing a special cake for my mom's birthday and was not wanting the same boring standard white cake to show my appreciation to the World's Best MOM!  (She did bring me into the world didn't she?)
I had read rave reviews about Italian Cream Cakes and how delicious they were. And did I mention how beautiful they look in the magazines?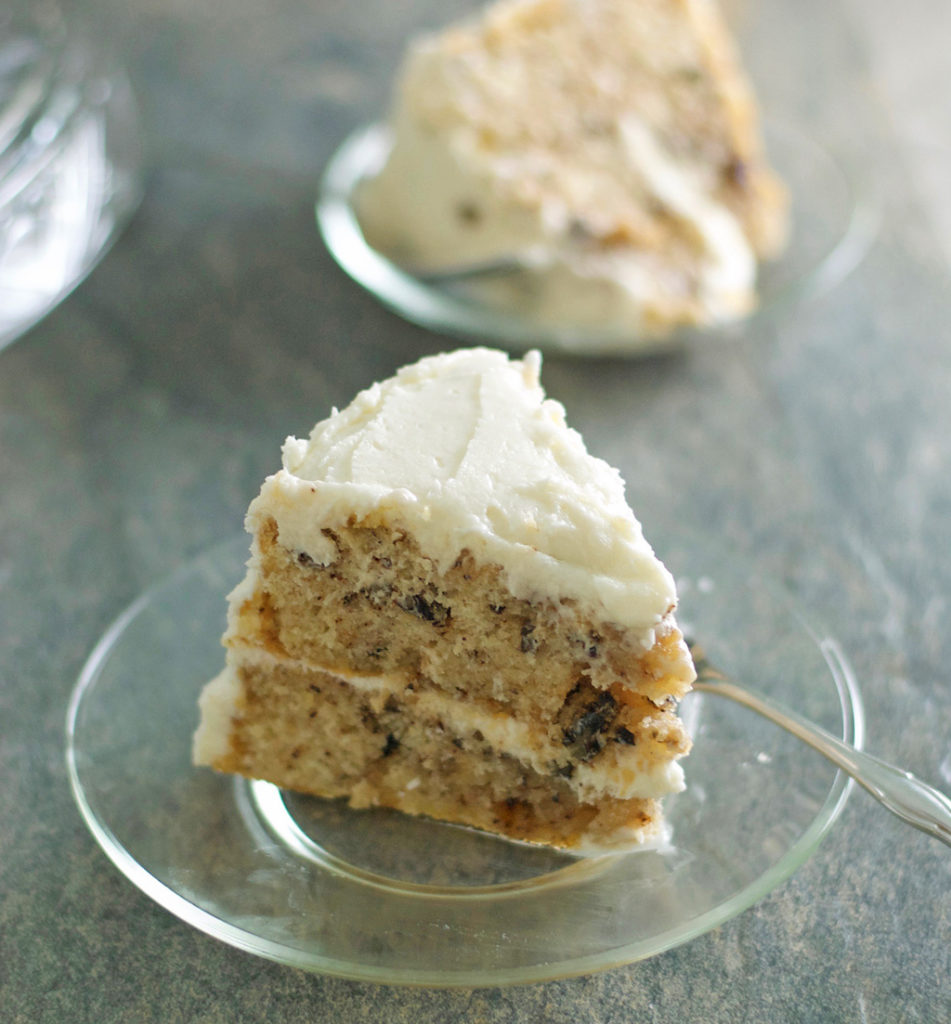 A cake that is scrumptious and stunning to look at; how could my mom not be impressed?
I looked at several recipes and Italian Cream Cake is a fairly basic recipe but those of us who cook know the MOST IMPORTANT ingredient of any dish is the preparation.
It MUST be made with love!
I had to make this cake twice because the first time it was sad, like I'm talking shedding mega tears sad!!  Now it had a fantastically delicious flavor, but it was definitely not even close to pretty, never mind beautiful (kind of reminded me of those 'Nailed It' pics of colossal failures!).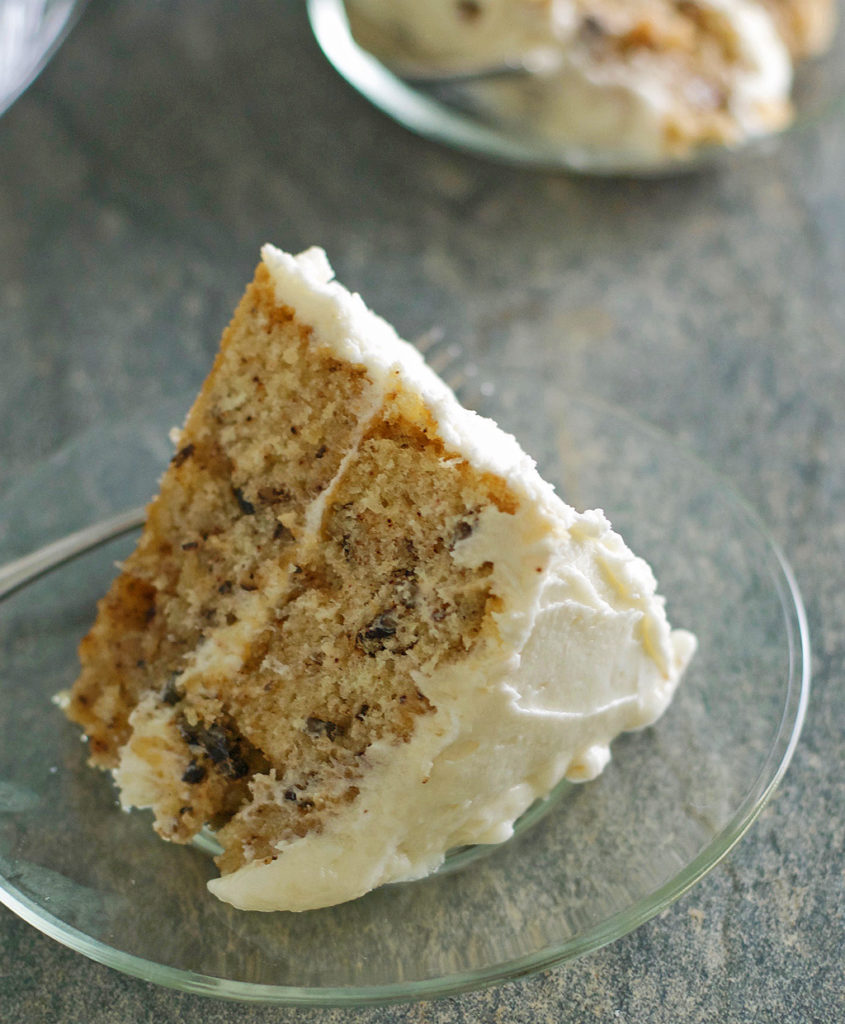 The texture was so moist and sweet with the added flavors from the pecans and shredded coconut.  This cake was so freaking good!!! I was so proud of the flavor and texture; I was sure my mom was going to be blown away!! Hey, I WAS BLOWN AWAY!!
Second go of the recipe was a charm!!
Beautiful cake–check
Over the moon deliciousness–check
Moist texture–check
Full of sweet, nutty coconut goodness–check
Mom gonna be bowled over–Big ol' check!
The birthday arrived, the cake was displayed on the family pedestal cake plate.
The oohs and ahhs were music to my ears, but the look of amazed surprise joy on my mom's face was so worth the first failed cake!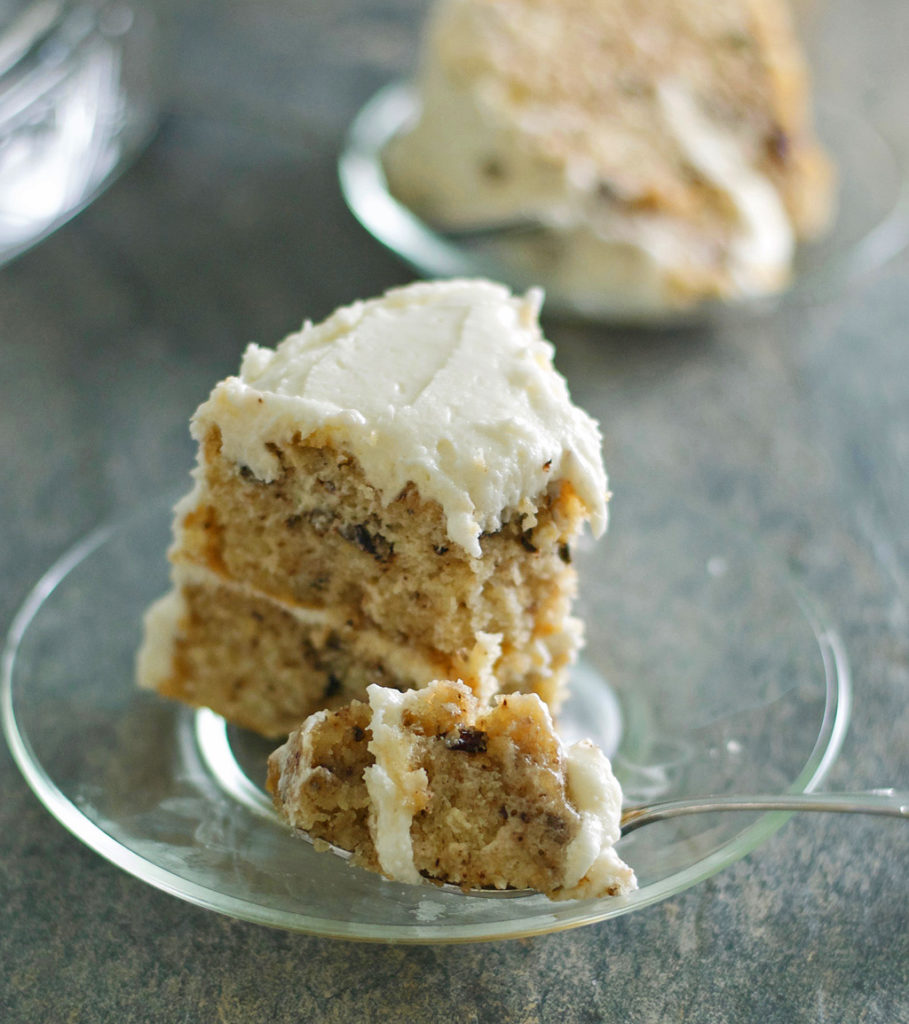 If you are needing some extra brownie points from anyone you definitely HAVE to make this Gluten Free Italian Cream Cake that is easily made from scratch.
I guarantee you will have your family and friends falling at your baking pans when you serve them this perfect tasting moist cake!
Enjoy!

Gluten Free Italian Cream Cake
Ingredients
Cake
1 stick butter, softened
½ cup oil
2 cups sugar
5 egg yolks
5 egg whites, beat into peaks
2 cups gluten free flour*
1 tsp baking soda
1 cup buttermilk**
1 tsp gf vanilla extract
4 oz shredded coconut
1 cup chopped pecans
Buttercream Frosting
3½ cups powdered sugar
½ cup (1stick) butter, softened
4 tsp milk (I used almond milk)
1 tsp gf vanilla extract
Instructions
Cake
Preheat oven to 350 degrees.
Grease two 8" cake pans.
Cream butter and oil together.
Add sugar and beat until smooth.
Add egg yolks and beat well.
Combine flour and baking soda.
Add to cream mixture alternately with the buttermilk.
Add vanilla, coconut and pecans.
Fold in egg whites.
Put batter evenly into greased pans.
Bake for 25 minutes.
[b]Icing[/b]
Cream all ingredients together with a mixer until blended.
Notes
*I use Better Batter GF All Purpose Flour or Pamela's Artisan Flour Blend.
**Pour 1 Tablespoon of vinegar in a one cup measuring cup. Fill until it reaches 1 cup with almond milk or any non dairy milk.