In honor of Father's Day, I wanted to make my dad a banana pudding that I could also eat.
In the South, Banana pudding is one of the four main food groups: fried chicken, potato salad, banana pudding and sweet tea.  No self respecting food er, friend gathering would be complete if Banana pudding was not on the dessert list or heck, the only dessert.  We LOVE banana pudding and my daddy REALLY loves banana pudding!!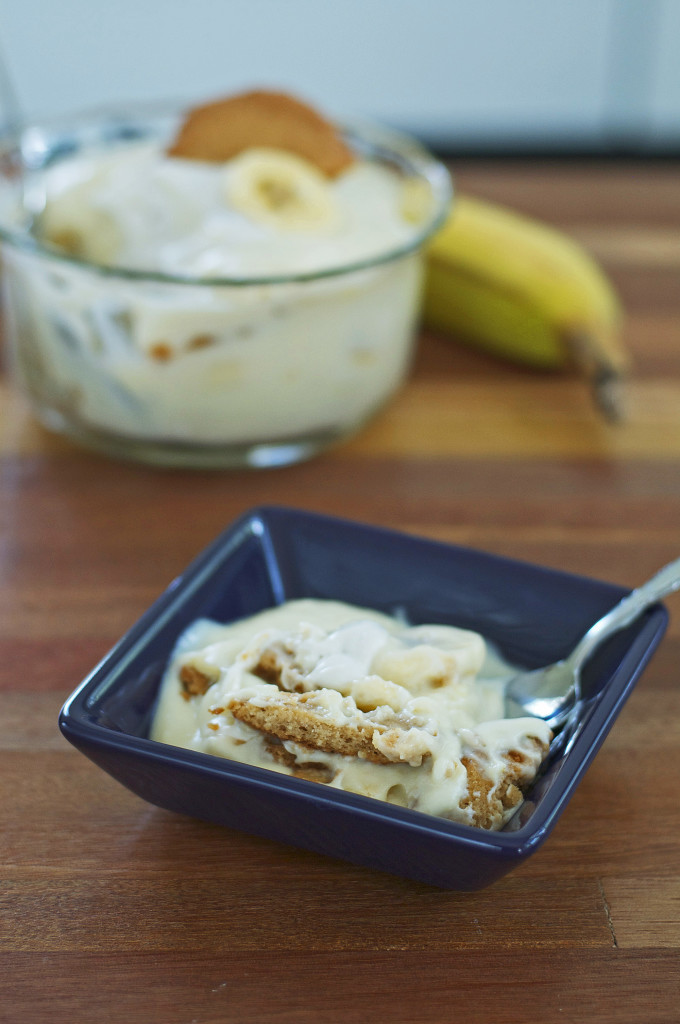 Now, Banana pudding is pretty straightforward and easy to make, until you become gluten and dairy intolerant.  This recipe took a little longer because I had to perfect the vanilla wafers and then the whipping cream.  Both were time consuming, but soooo worth it!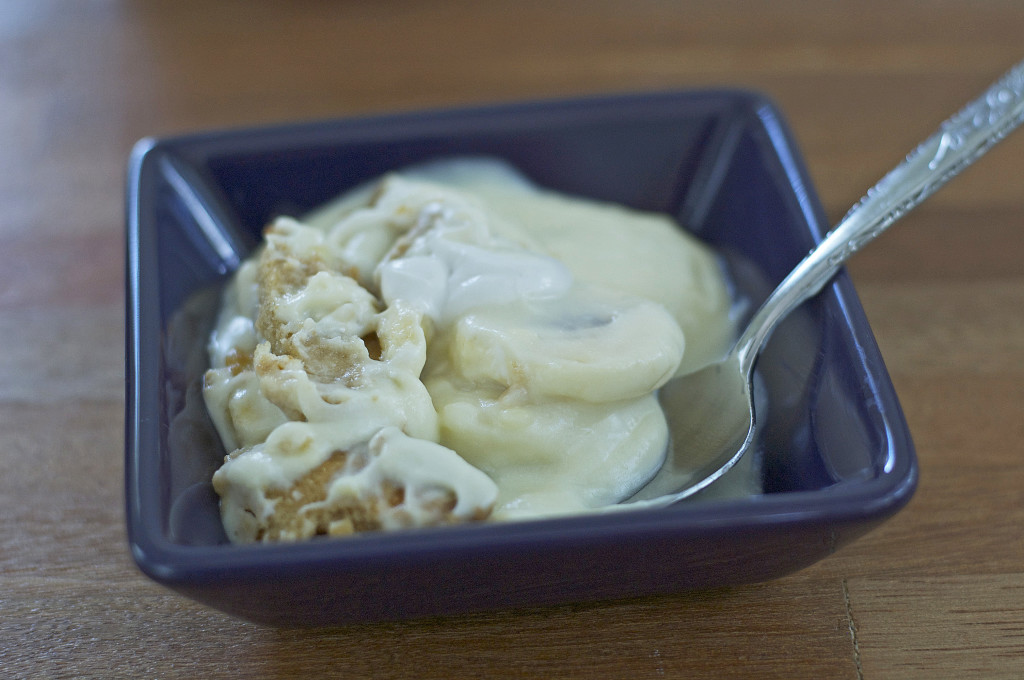 People, this banana pudding recipe is the bomb!!  The just- right blend of sweet smoothness to offset the bananas and those banging wafers, oh honey! Hope you have someone you can make it for and share with.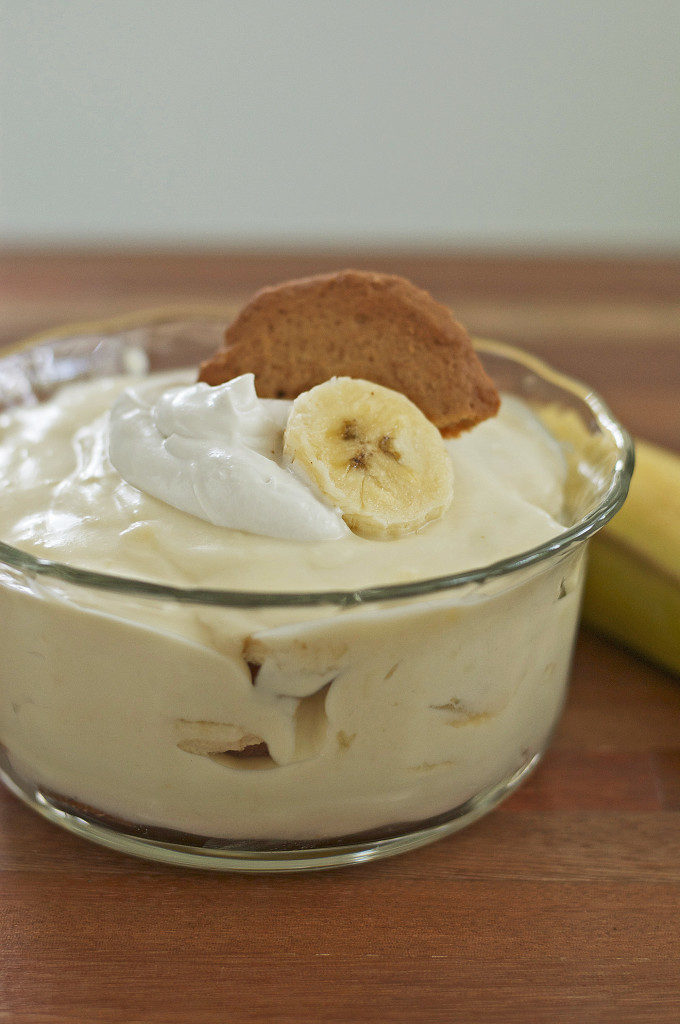 Banana Pudding Gluten Free
Ingredients
3-6 bananas
8oz Whipping Cream*
8 oz non dairy plain yogurt
Instructions
Make Vanilla Pudding and Vanilla Wafers according to recipe.
Mix vanilla pudding with 4 ounces of whipping cream and yogurt.
In a dish, place a layer of wafers and then a layer of sliced bananas.
Spread on a large spoonful of the pudding mixture, covering the bananas.
Repeat the layering process again, ending with the pudding mixture.
Spread on the remaining whipping cream.
Notes
*Refrigerate 3 cans of coconut milk over night. The liquid will separate from the coconut cream. Scoop out cream and beat with a teaspoon gluten free vanilla extract and sweeten with maple syrup to taste.
If you are not needing a non dairy version you can substitute cool whip for the whipping cream.