Gluten Free Banana Cupcakes with Peanut Butter Frosting are so moist and delicious, you won't be able to eat just one. These made from scratch cupcakes are a real kid favorite!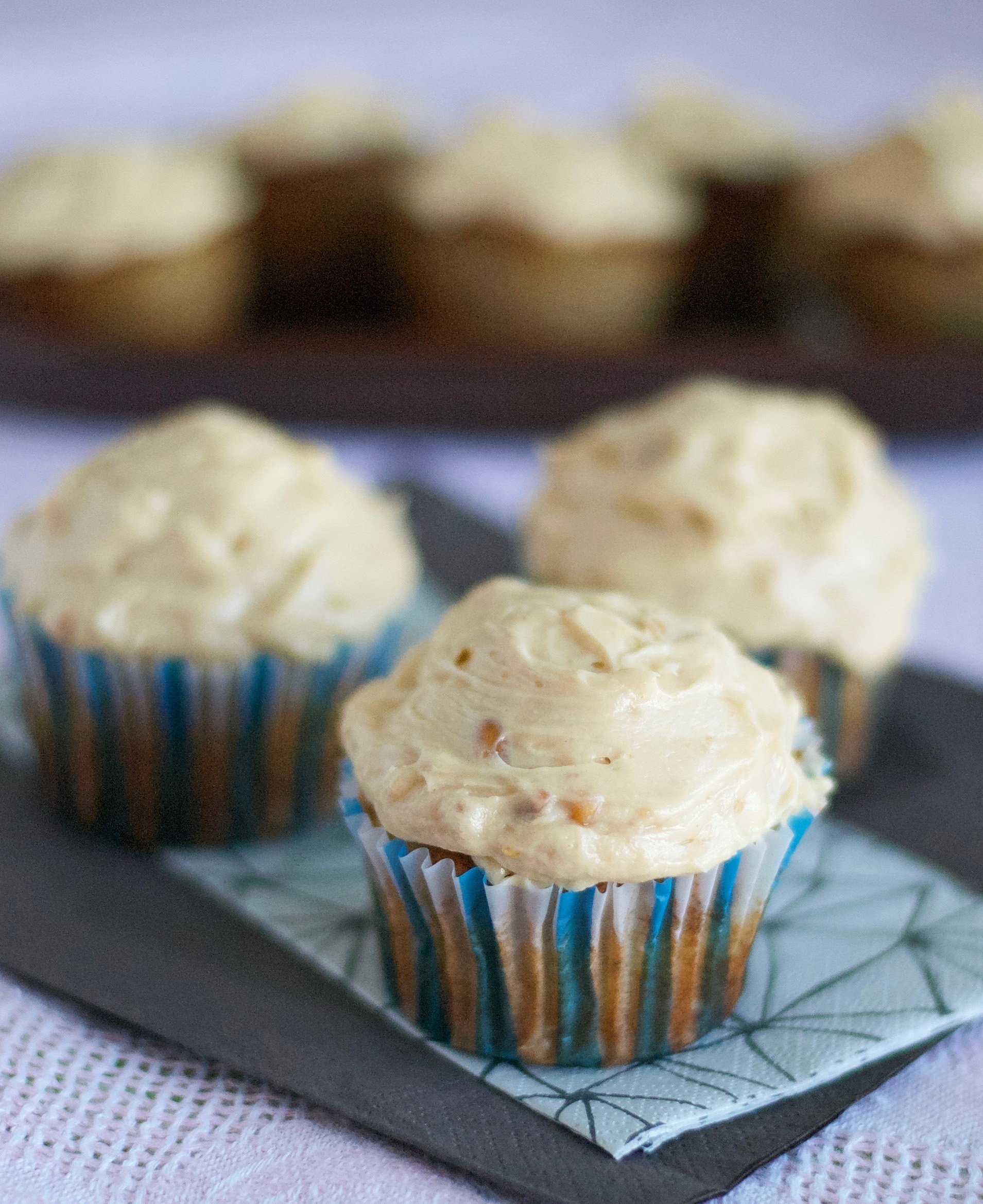 Do you remember coming home from school and you felt like you were dying from hunger?
Yeah, me too.
I was lucky enough to spend a lot of time with my grandmother and great-grandmother, who were both fantastic cooks. 
I cannot begin to describe the feeling of entering one of their homes and being overcome by the smell of fresh baked cookies or cupcakes.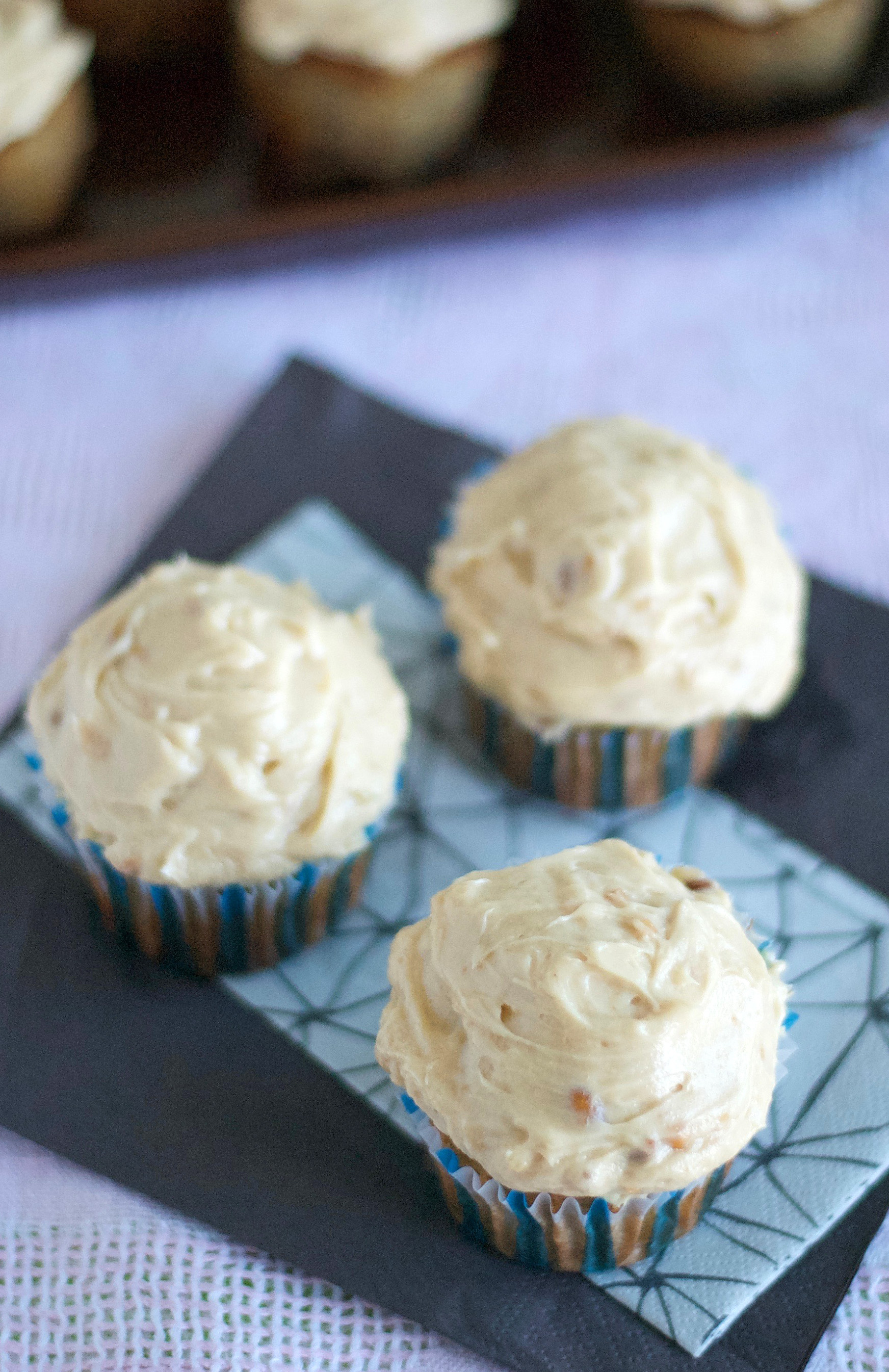 Why do grandmoms make such special treats for their grandkids?
Do they realize what a life saver they are? 
Or are they trying to do something they think their grandchildren will like?
I believe it is both of those reasons, but also they are wanting their grandchildren to have some wonderful memories.
I know I do.  I think back on those days and realize I was too much of a kid to appreciate what they were doing for me or to thank them.
I don't have grandchildren yet, but I do have two young nephews.
I want them to have fun and happy memories of their Aunt Jenny, so when I know they are coming over, I try to have something special for them: a new game, puzzle or some sweet treat.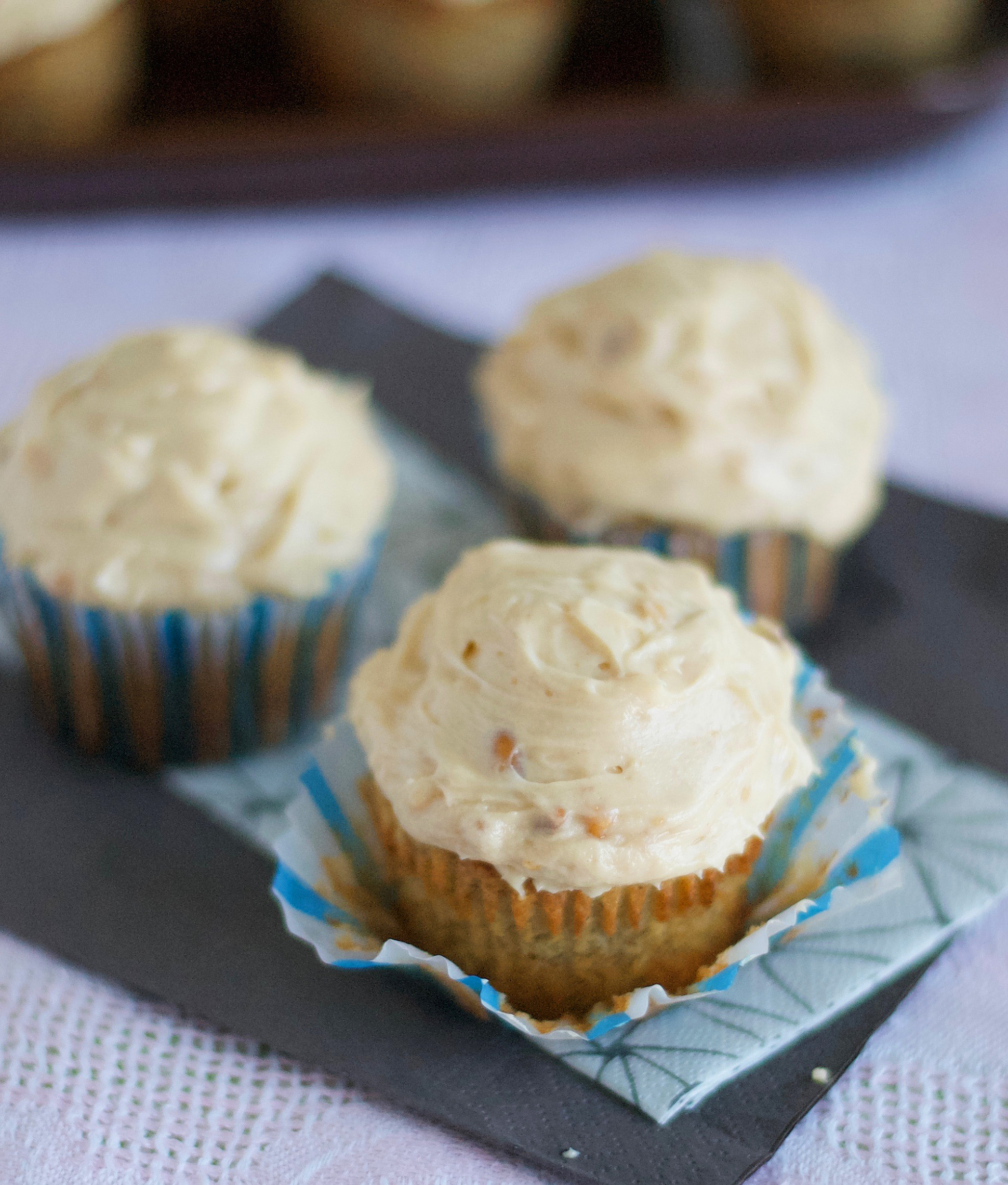 You know I have a thing about peanut butter: LOVE IT! and when you combine it with banana, shut the front door!
I had not made any cupcakes in quite a while and knew they would love something they could tear in to (ripping off the cupcake liner) to sink their teeth in to.
Enter Gluten Free Banana Cupcakes with Peanut Butter Frosting!
These cupcakes were divine!  Super moist, just sweet enough and healthy with the bananas. I don't know about you but I think banana and peanut butter make a great combo.   And putting them  together in a cupcake is a WINNER!
The boys consumed them, with a glass of milk of course.  I had to limit them to two, otherwise they would have wiped them out and I did NOT want to deal with their parents.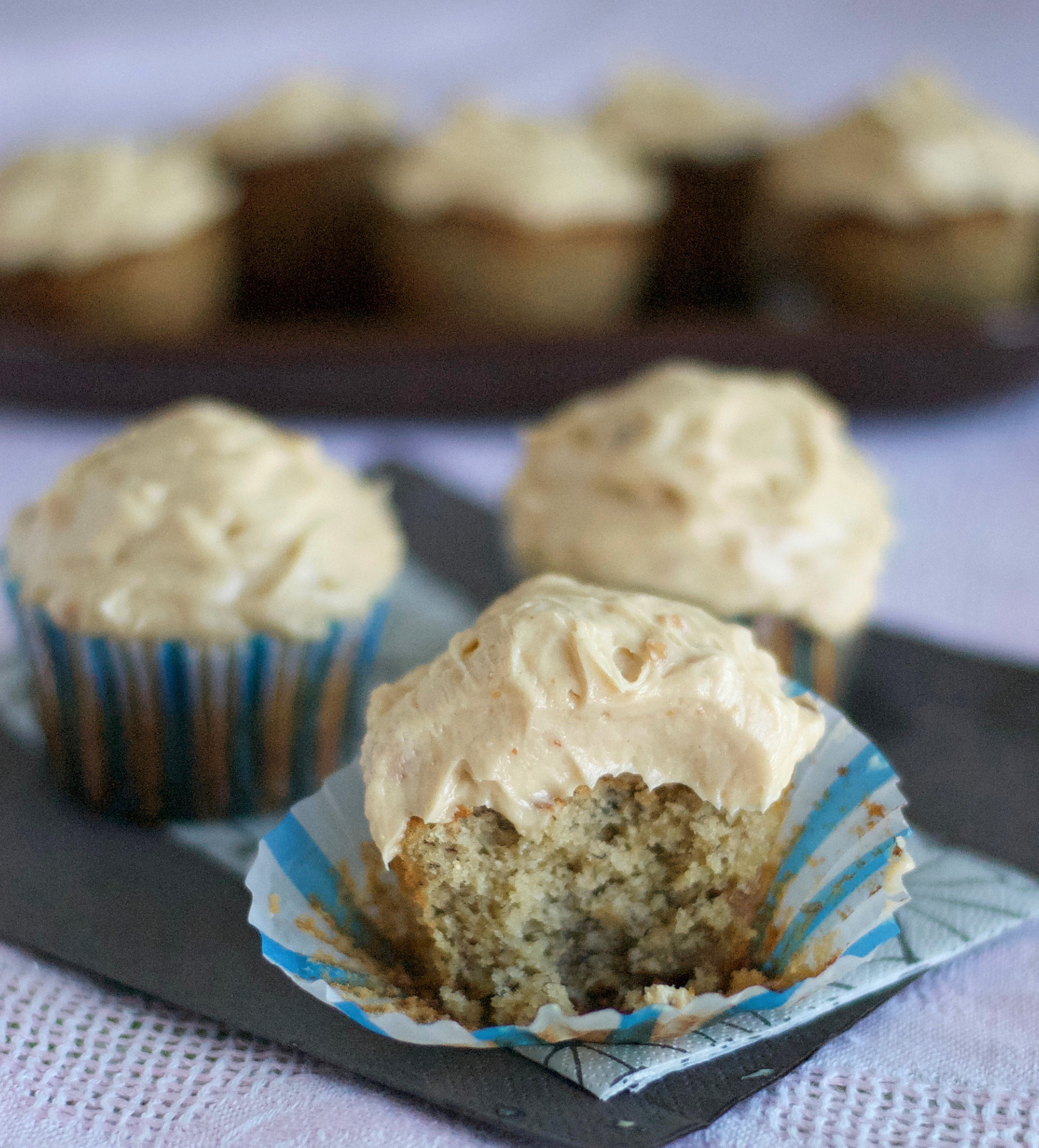 These Gluten Free Banana Cupcakes with Peanut Butter Frosting are made from scratch and a super easy treat to make for those special ones in your life.
Enjoy!

Banana Cupcake with Peanut Butter Frosting Gluten Free
Ingredients
Banana Cupcake
1¼ cup gluten free flour*
1½ teaspoons baking powder
½ teaspoon baking soda
¼ teaspoon salt
2 very ripe bananas, peeled and mashed
½ cup plain yogurt**
1 teaspoons gluten free vanilla extract
¾ cup sugar
½ cup unsalted butter, room temperature
1 large egg
1 large egg yolk
Peanut Butter Frosting
½ cup butter, softened
8 ounces cream cheese, room temperature
½ cup peanut butter (crunchy or smooth)
1 cup confectioners' sugar
Instructions
Banana Cupcake
Preheat oven to 350 degrees.
Line or grease a 12 cup muffin pan.
In a bowl, whisk the flour, baking powder, baking soda and salt.
In a separate bowl beat sugar and butter until fluffy about 3 minutes.
Add egg and egg yolk and beat until well blended.
Add yogurt and vanilla to banana.
Starting and ending with the dry ingredients, alternately add the flour mixture and the banana mixture to the sugar mixture until incorporated.
Fill each cupcake liner ¾ full of batter.
Bake at 350 degrees for 15 minutes.
Let cool on rack as they are easier to frost when cool.
Peanut Butter Frosting
Place butter, cream cheese and peanut butter into a medium bowl and beat with an electric mixer.
Gradually mix in the sugar.
Notes
*I use Pamela's Artisan Flour Blend or Better Batter All Purpose Flour Blend
**I use coconut yogurt