Gluten Free Lime Pound Cake so moist and deliciously tart, your grandmother would be proud of you!
One of the many memories I have from my younger years is being able to spend time with my great-grandmother.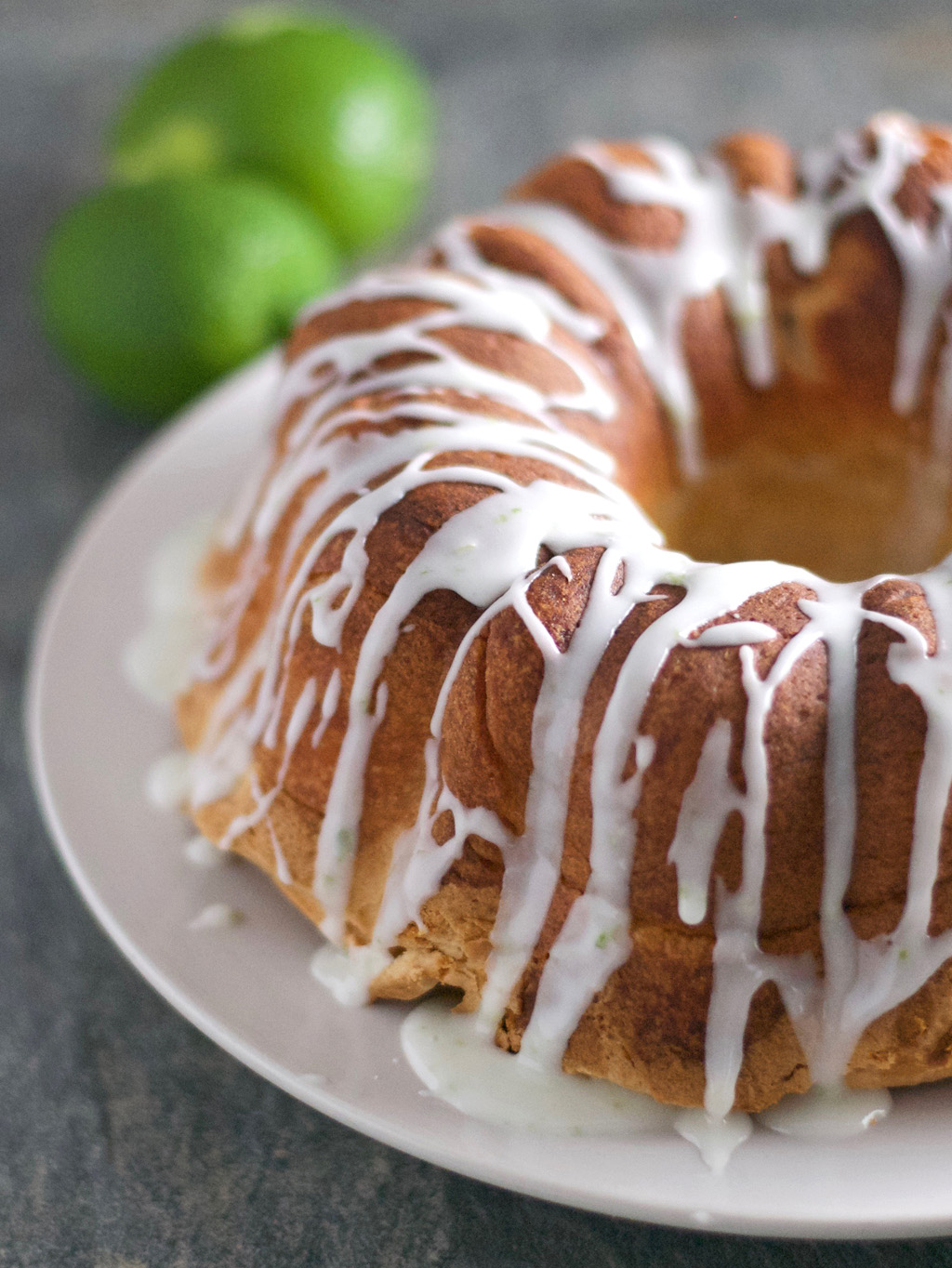 I had the privilege of cleaning her house once a week in my early teens.
I can assure you I was a typical teenager and did not consider it a privilege at the time!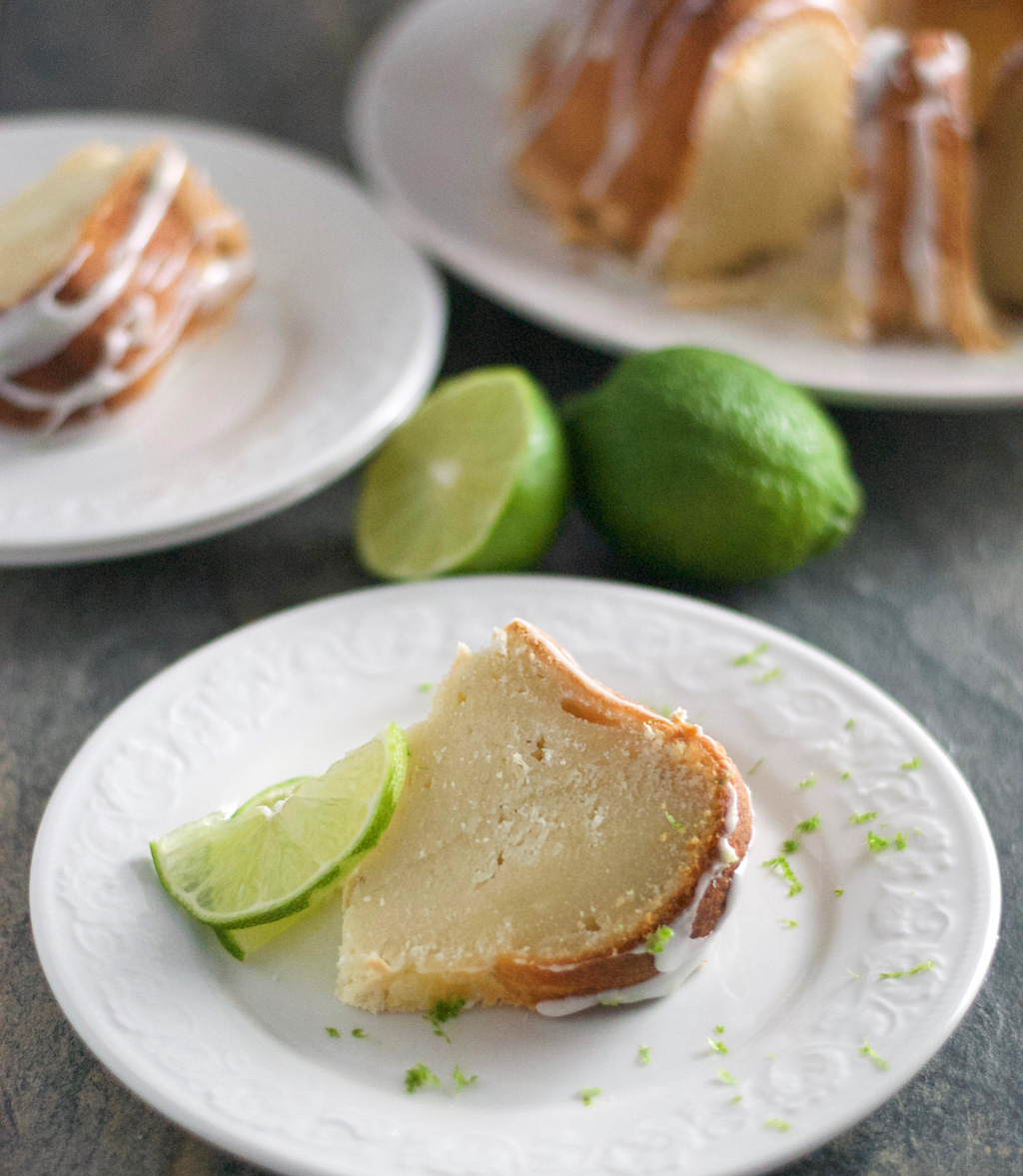 There are many food memories I have of her: her fantastic vegetable soup, turnip greens, mac and cheese with cornbread…..
but the main thing I remember is her homemade pound cakes!
She ALWAYS had a pound cake on hand in her freezer.
They were to die for!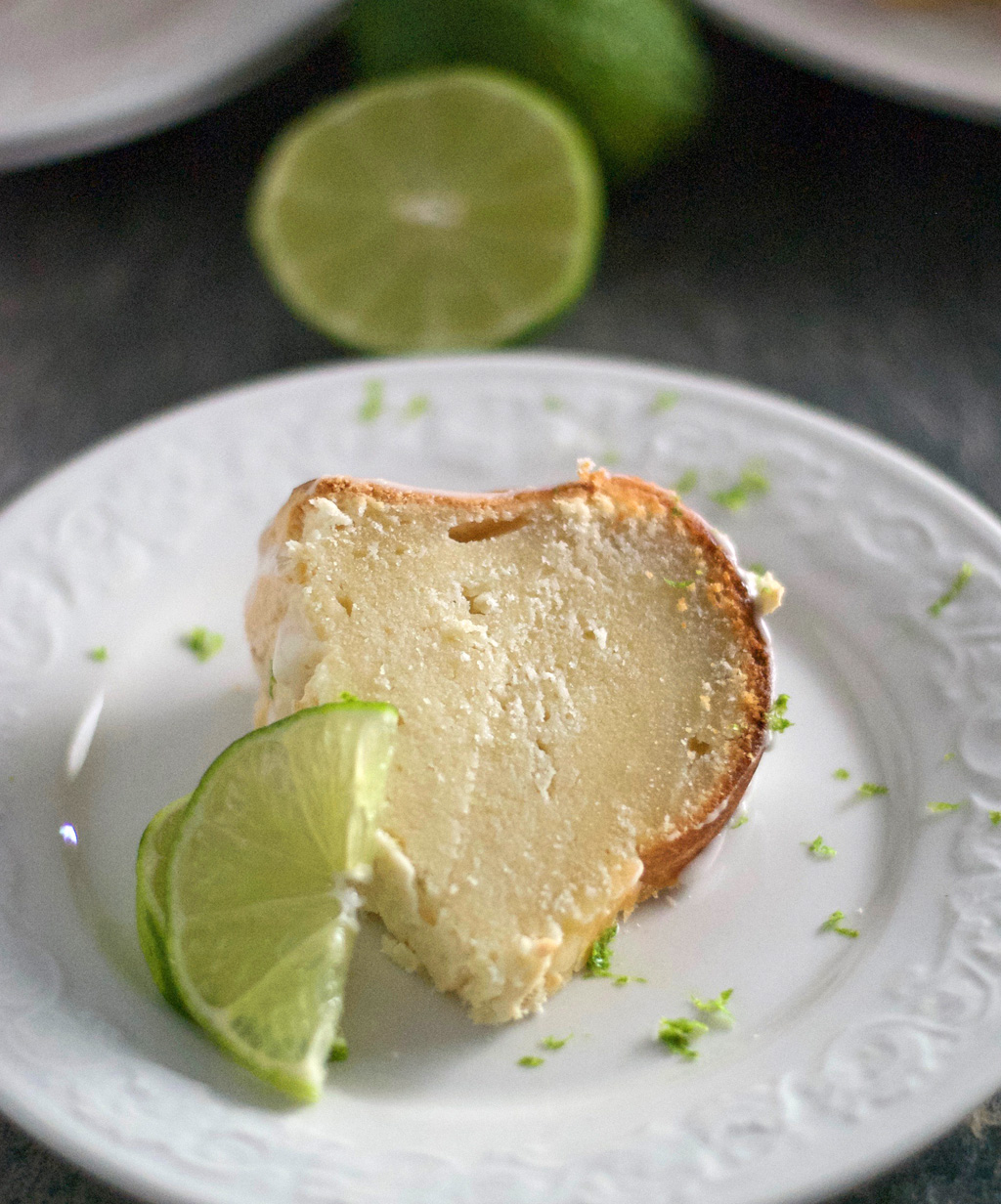 I cannot begin to describe how delicious they were.  No visit (or house cleaning) was complete without her saying 'go out to the freezer and get the pound cake so you can have a slice'.  She did not have to tell me twice.
I never thought when she passed when I was 15 years old, that one day I would be baking many desserts, but pound cake seems to be my favorite.
Enter Gluten Free Lime Pound Cake.
This Lime Pound Cake has just the right amount of tartness as well as being incredibly moist!
This cake is light, sweet and the glaze just enhances that wonderful lime flavor.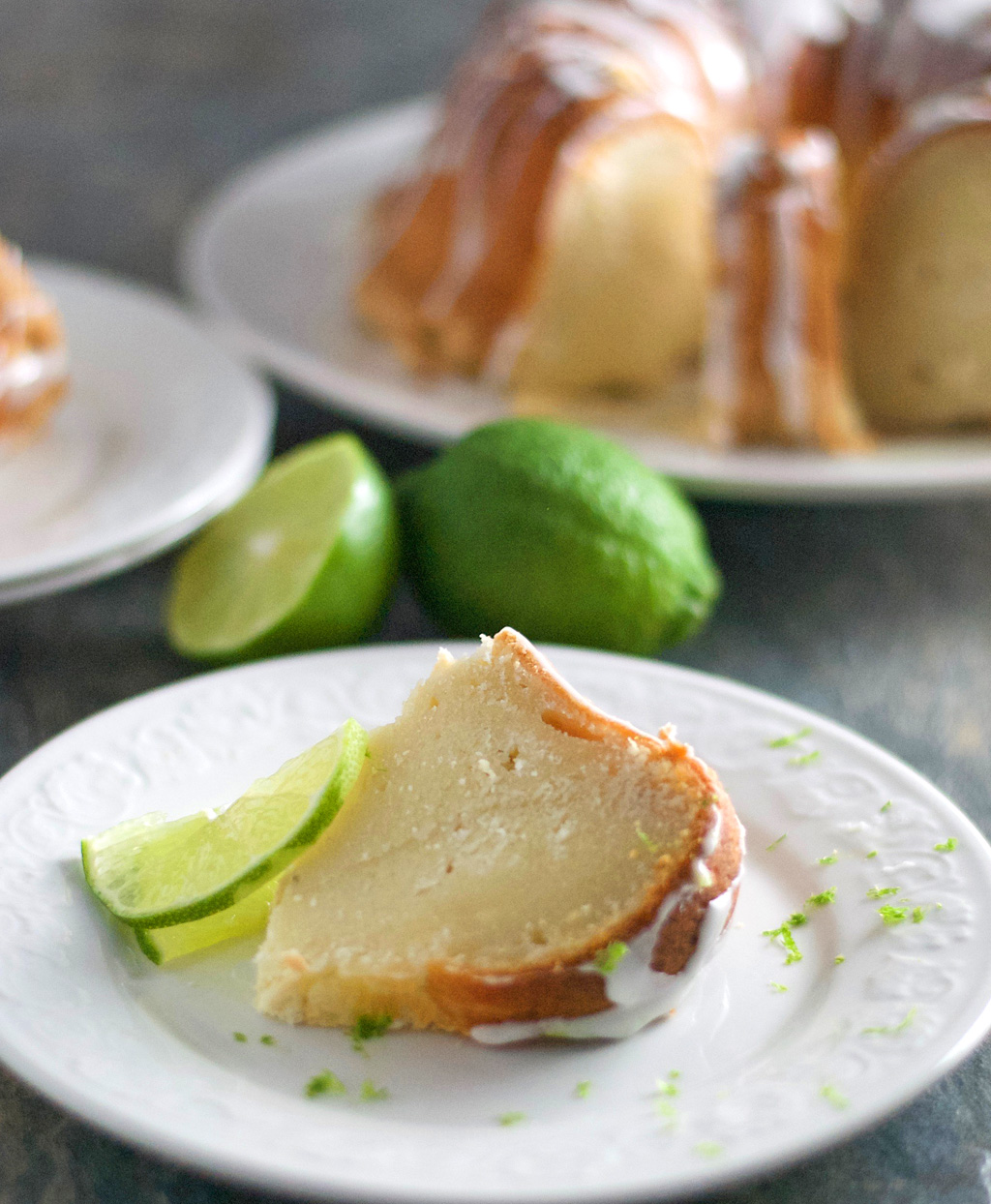 While the ingredients and directions might sound complicated, they are not.
I guarantee if you make this Gluten Free Lime Pound Cake your family will be sooooo happy you did!
Enjoy!

Gluten Free Lime Pound Cake
Ingredients
3 cups Gluten Free all purpose flour (I used better batter)
¼ teaspoon salt
½ teaspoon baking powder
½ cup shortening (I used nutiva)
1 cup butter, softened
3 cups granulated sugar
6 large eggs, room temperature
½ cup buttermilk*
5 oz plain coconut yogurt
2 teaspoons gf vanilla extract
¼ cup fresh lime juice
2 teaspoons fresh lime zest
LIME GLAZE
1 cup powdered sugar
2-3 tablespoons fresh lime juice
½ teaspoon lime zest
Instructions
Preheat oven to 325 F.
Generously grease a bundt pan. Set aside.
In a medium bowl sift together flour, salt and baking powder. Set aside.
In a large bowl cream together shortening, butter and sugar.
Beat in eggs one at a time until batter is fluffy.
In a small bowl, mix together buttermilk and yogurt.
Alternate adding the buttermilk yogurt mix and the dry mixture into the wet batter.
Mix in vanilla extract, lime juice, and lime zest until well combined.
Pour batter into prepared pan.
Bake for 1 hour and 15-20 minutes. (I check the center edges with a wooden skewer to make sure it is completely done)
Let cake cool before removing from the pan.
When cake has cooled completely drizzle with glaze.
GLAZE
Mix together powdered sugar and enough lime juice to create a thick, yet pourable consistency (think Elmer's glue) Stir in lime zest.
Serve cake garnished with lime slices and a sprinkling of lime zest.
Notes
*Pour 1 Tablespoon of vinegar into a one cup measuring cup. Fill cup with any non dairy milk until it reaches 1 cup.