Gluten Free Banana Peanut Butter Cookies are so doggone good, they will bring out the little kid still hiding inside you!
I knew it, I just KNEW it!!  Too bad I'm not a betting person or I would have won.
I knew I was going to hear….'Did I tell you when I was a kid….?' when I told my mom I was looking at a new cookie recipe with bananas and peanut butter as the main ingredients.
I suppose when I am a few years older I, too, will harass be sharing memories from my childhood with my child.
It's not that I mind the story, but I HAVE been subjected, endured heard it a few times.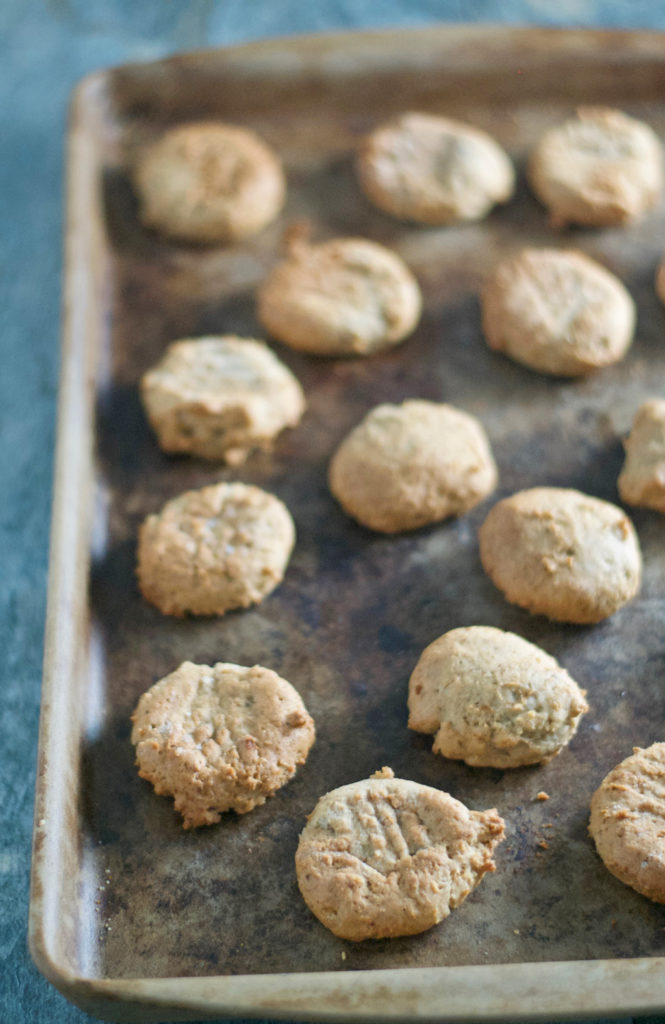 The story, you ask?
When my mom was growing up in the 1950s she loved peanut butter sandwiches.  She loved them so much, she would eat at least one or more per day. Now, we have to realize this was WAY before lunchables and a whole lot of other processed foods.  I'm sure my grandmother offered homemade egg salad or homemade pimento cheese and the occasional bologna sandwich (because my mom has mentioned these lunch items). But her all time favorite childhood lunch was plain peanut butter sandwiches, no jelly, just peanut butter.
Anyway, she would request one every day.  I don't know if they were running low on peanut butter, or if the adult present, my great-grandmother, thought this kid HAS to eat something else or what caused THE story to come about.  On this particular day, my great-grandmother told my mother if she continued to eat so much peanut butter her stomach would stick together!
Being a very literal child, who loved her grandmother very much, this was the end of daily peanut butter sandwiches!
According to my mother, the only time she consumed peanut butter sandwiches after that were when they were served with jelly on them and vegetable soup at school!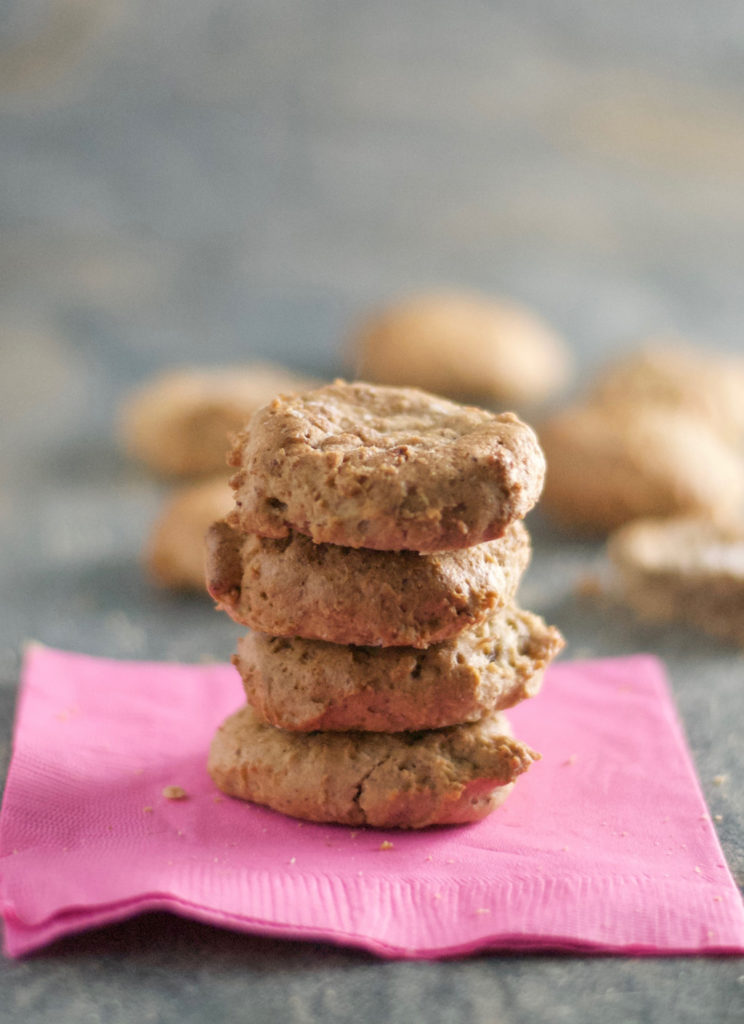 I honestly never remember seeing my mother eat a peanut butter sandwich; and she had peanut butter in our home because my brother would create some horrible combinations with peanut on 2 slices of bread and then eat them with a huge grin on his face!  What concoctions you ask?  How about mayonnaise, cheese, ketchup and peanut butter….I still can see and I STILL shudder at the mental image!
So, I heard the story, but I made these Gluten Free Banana Peanut Butter Cookies anyway!  I mean, you just gotta stroll down memory lane once in a while, right?
I love sliced apple and peanut butter and my mom will eat sliced bananas with peanut butter and a few raisins for a pick me up snack; so I was pretty sure she would love these cookies!
And I was right!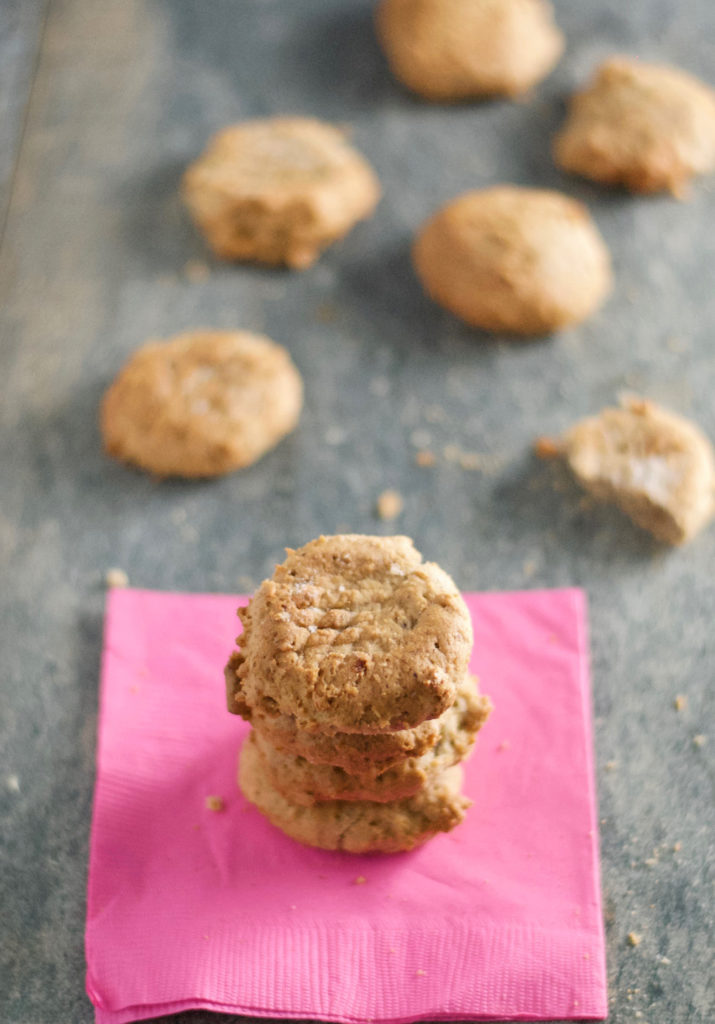 This recipe for gluten free banana peanut butter cookies is simple to make and takes no time to whip together.
The cookies are moist and have just the right flavor combination of banana and peanut butter.
I made a batch and took them to the beach this summer.  My two nephews, age 8 and 3, constantly came back asking for another one!
Yeah, you got it, they have now heard the classic peanut butter story from their grandmother!
Delicious, easy to make, tasty source of protein and potassium with the peanut butter and bananas; what more could you want?
Other than a glass of milk or cup of coffee!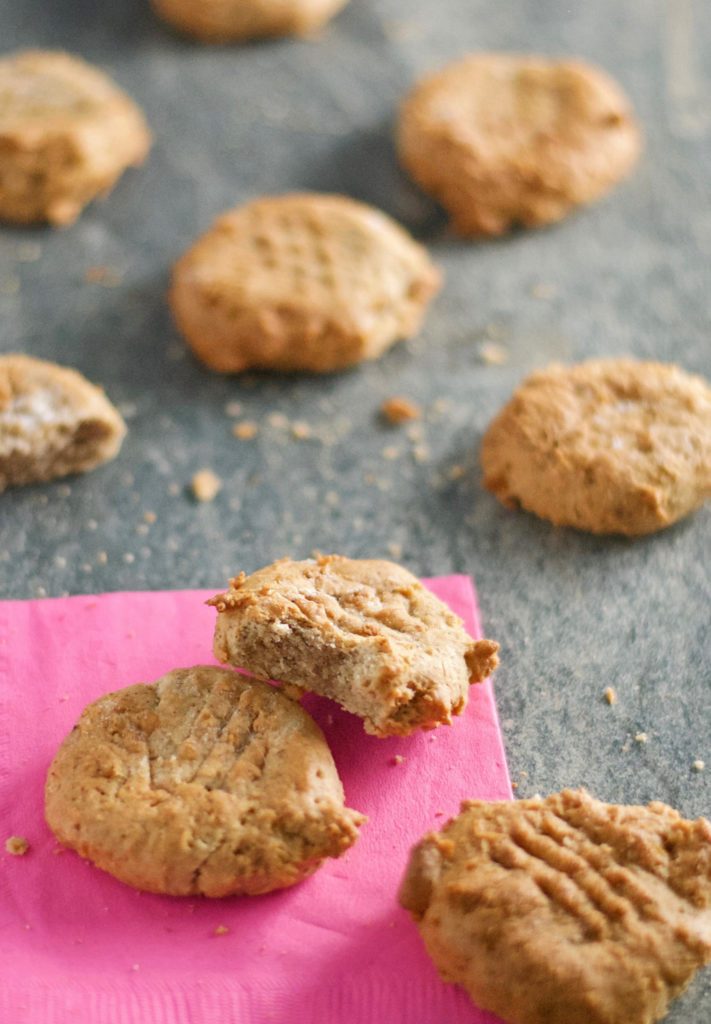 Make them soon and as always, I hope you…
Enjoy!

Gluten Free Banana Peanut Butter Cookies
Ingredients
1½ cups gf all purpose flour*
½ tsp baking soda
1 ripe banana, mashed (about ½ cup)
⅓ cup firmly packed brown sugar
¼ cup butter, softened
¼ cup creamy or chunky peanut butter
1 large egg
1 tsp gf vanilla extract
Instructions
Preheat oven to 375 degrees.
Combine flour and baking soda in a small bowl.
In a medium mixing bowl, beat together banana, brown sugar, butter and peanut butter until light and fluffy.
Beat in egg and vanilla.
Gradually beat in flour mixture until a dough forms.
Shape dough into 1 inch balls.
Place then 2 inches apart on baking sheet.
Press cookies flat with back of a spoon or fork.
Bake cookies for about 10 minutes until edges are set.
Cool completely.
Notes
*I used Better Batter gf all purpose flour
PB Banana Cookies