Slow Cooker Gluten Free Lasagna a delicious and easy 3 ingredient meal!
Confession time.
This is one of the easiest meals I have thrown together made in a long time and it is so delicious!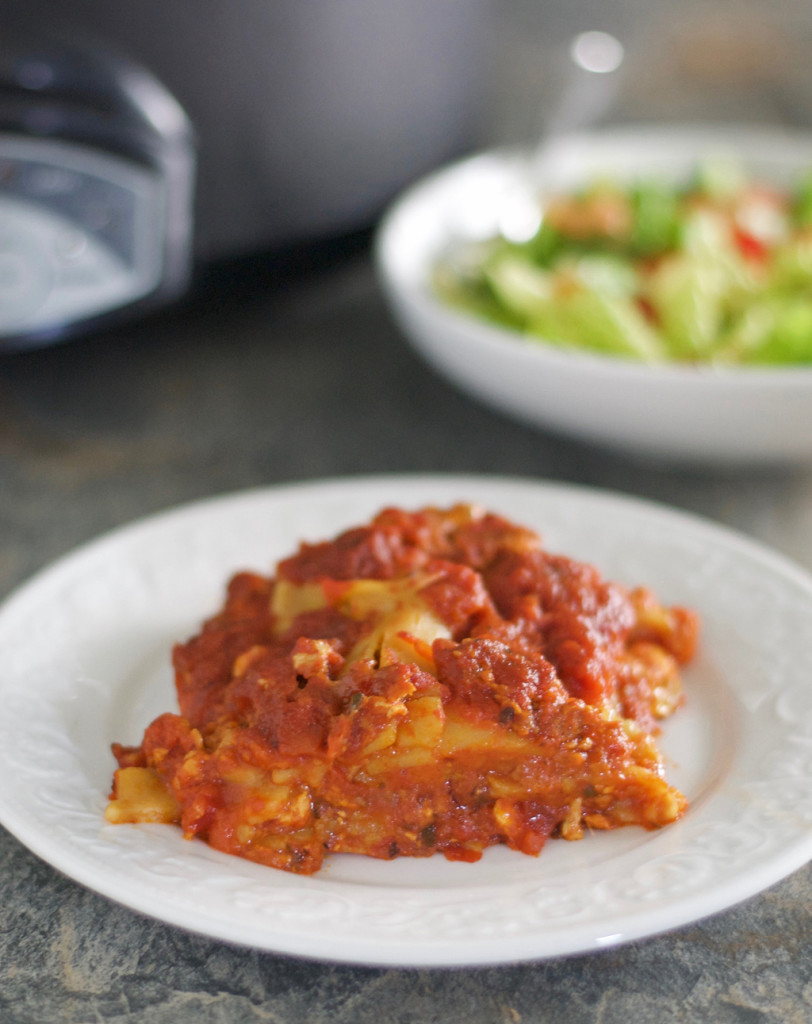 I've been super busy working on dessert recipes, because let's face it, when it comes to going gluten free, desserts take a big hit on our do not eat list.
But then so does bread and pasta!  And I do love pasta!  In fact, I can do without bread much easier than giving up pasta.
So I was craving some hearty pasta dish in the midst of all the flying flour, brown sugar, vanilla extract and all those dessert ingredients, but I was in a real time crunch.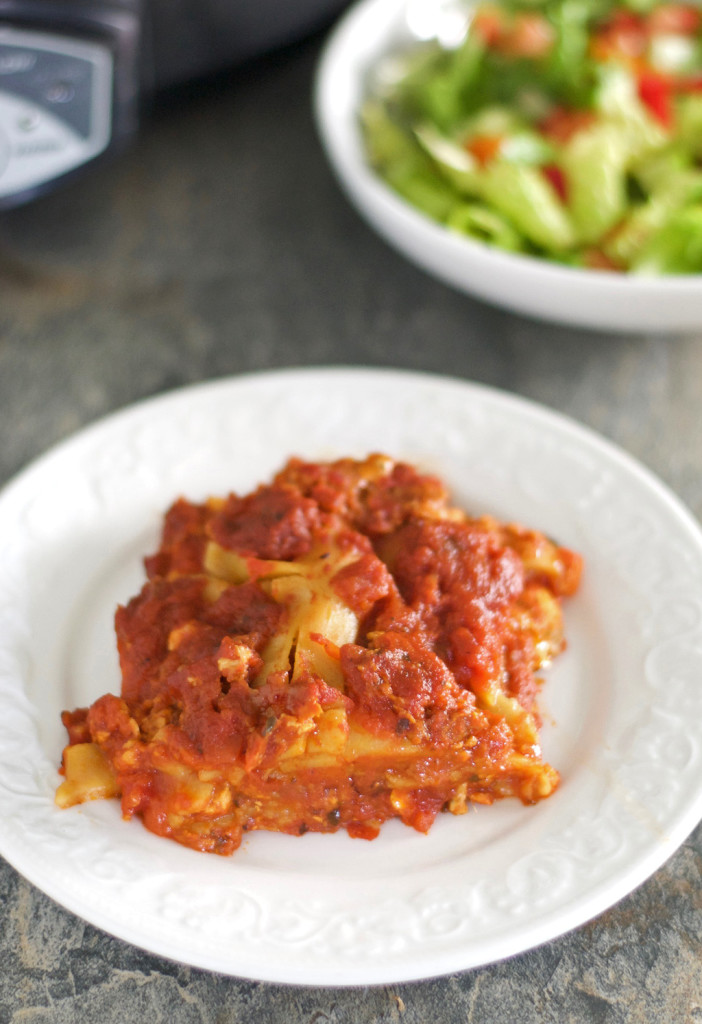 Picture if you will: my kitchen with mixer, blender, oven preheating working on cookies, brownies and cakes!!
I could NOT fit one more pot on my cooktop to whip up something to satisfy my pasta addiction.
Enter that wonderful invention: my slow cooker!!  God bless the inventor of the slow cooker!
I would use my slow cooker to make one of my favorite pasta dishes: Gluten Free Lasagna.
I needed this to come together quickly, so I used my favorite marinara sauce so I would not have to make a from scratch sauce (although it is so delicious….WHEN you have extra time!)
Picking a very savory marinara sauce and then loading it up with my favorite mozzarella and parmesan cheeses was just the ticket.
If I do say so myself, this Slow Cooker Gluten Free Lasagna was just what my taste buds were calling out for.
Added bonus?  I did not have to drag out more pots/pans and baking dishes!  But the BIGGEST plus was not having to add any more heat in an already very warm kitchen!!
Yes, this Slow Cooker Gluten Free Lasagna was paired with a crisp green salad, a giant glass of sweet tea and off my feet for a little while before I returned to the dessert making marathon.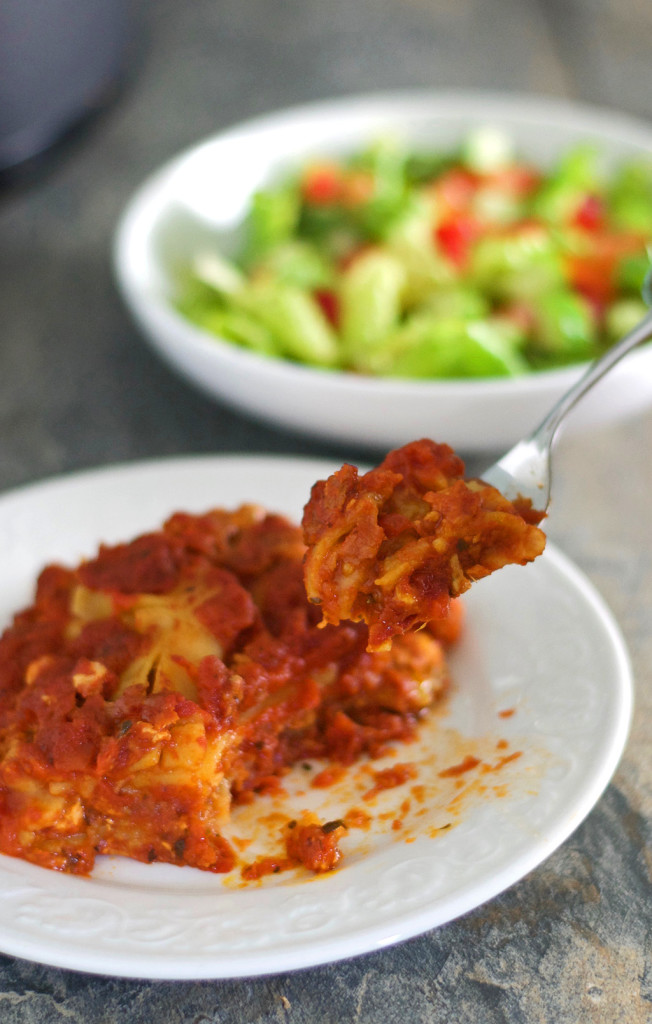 This recipe?
Another winner!  Gluten Free, easy, delicious, savory and only one pot!
Enjoy!

Slow Cooker Gluten Free Lasagna Recipe
Ingredients
48 oz marinara sauce
2-3 cups cheese (I used mozzarella and parmesan)*
9 GF lasagna noodles
Instructions
Pour 2 cups of your sauce into the bottom of your slow cooker.
Top sauce with 3 noodles. I will break one or two to make them fit and I will also over lap the noodles.
Add a cup of sauce on top of the noodles.
Sprinkle with about ⅓ cup of cheese.
Repeat steps 2 through 4 two more times.
Cover with whatever sauce and cheese you have remaining.
Cook on low for 6 hours.
Be careful that noodles are not touching the sides and are completely covered with sauce.
If they are touching the sides or not covered in sauce that could burn or not be cooked completely.
Notes
*I use cheese that is made from sheep or goat's milk