Gluten Free Magic Cookie Bars recipe is just that: Magic in flavor and texture!
It is that dreaded time of day!  No, not time to get up or go to work (but those can be right up there on the list!
It is evening, it is after a healthy, filling supper and I. WANT.SOMETHING.SWEET……NOW!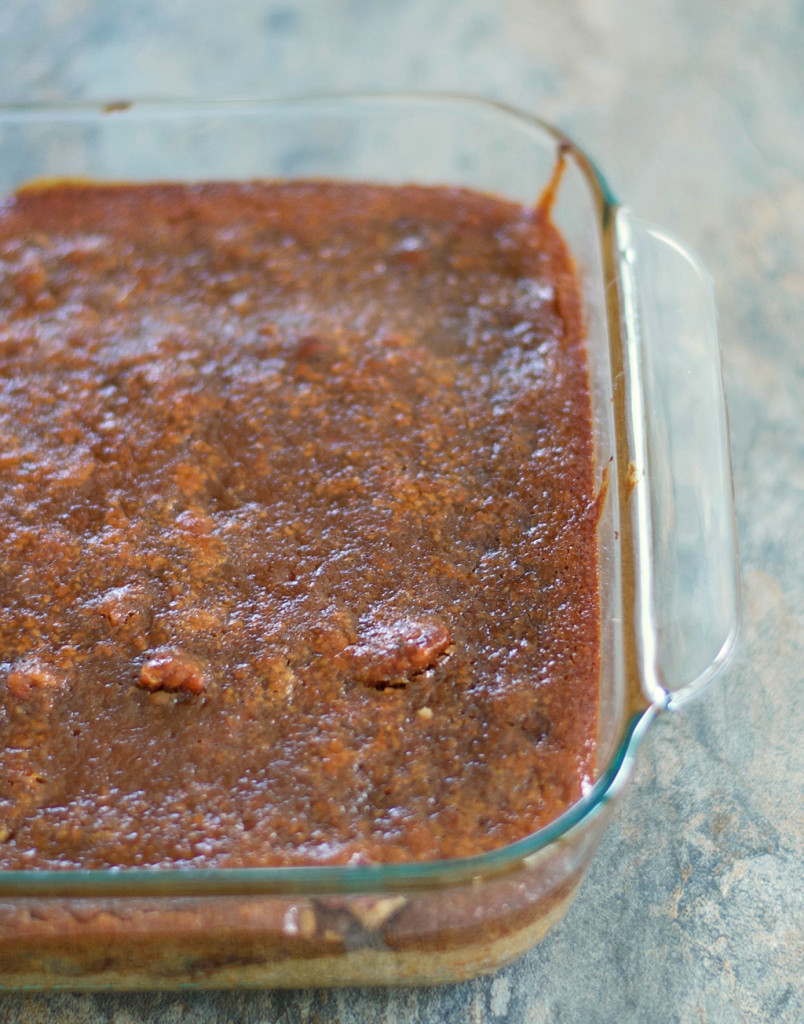 There are two problems here: I really don't need want any further calories for the day, and I have NO idea what type of something sweet I want.
I realize there are so many choices (almost too many, maybe that is my problem).
Fruit, sorbet, pie, cakes, muffins, pastry, cupcakes, fruit leather, candy, cookies, dessert bars, ice cream, milkshakes…see what I mean?  Way too many options.
Ok, take a deep breath, let it out….decision time.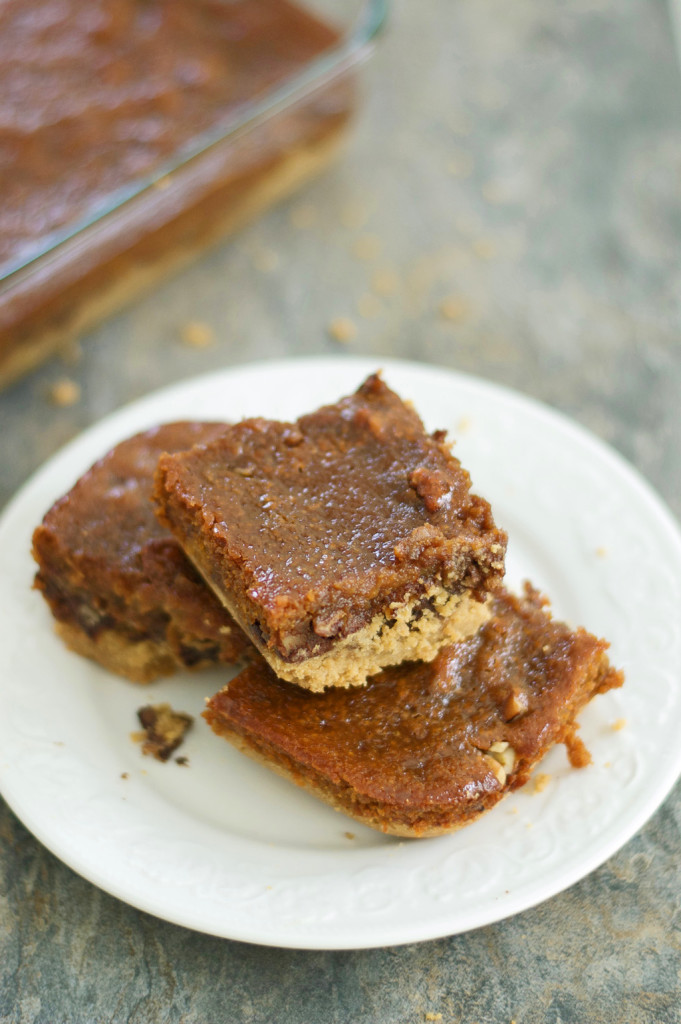 I want the chewiness of a good chocolate chip or oatmeal cookie, but I also want that denser, sweet brownie texture.
Enter Gluten Free Magic Cookie Bars!!
Oh.my.goodness!
This recipe met ever craving I had this evening.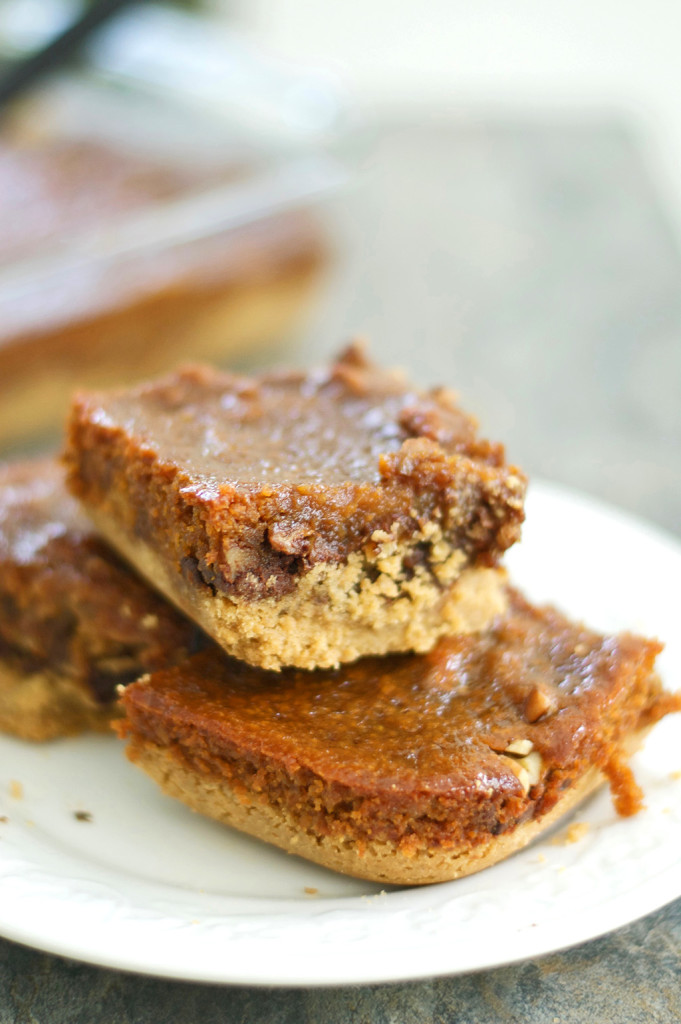 Chocolate, coconut combined in a chewy, slightly dense texture.
These cookie bars are truly magical: sweet, but not overly, dense but not rubbery and that heavenly just right amount of chewiness that I love in a great chocolate chip cookie.
I love these Gluten Free Magic Cookie Bars because they are a dessert bar: thicker than a cookie but can be divided into nuggets of chocolate goodness.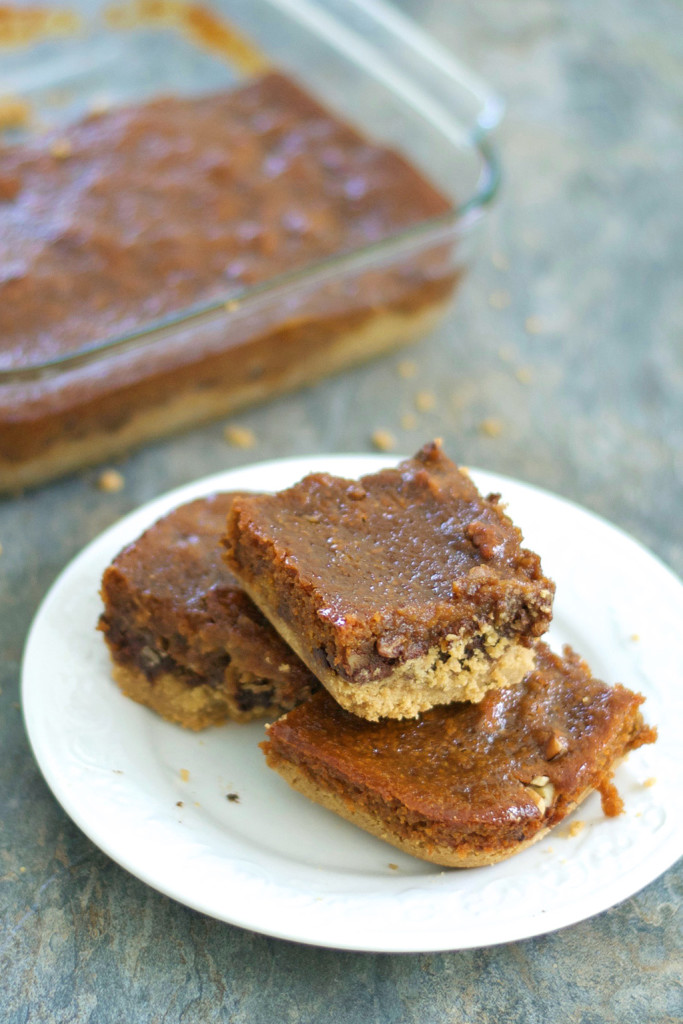 And don't even get me started on the graham cracker crumbs and shredded coconut which both kick the texture up to another level.
If you are like me and have the sweet tooth dilemma, gotta have something sweet now…these Gluten Free Magic Cookie Bars will definitely fill the stomach bill.
Gluten Free Magic Cookie Bars are easy to make, so delicious to consume and a definite repeat dessert in my house!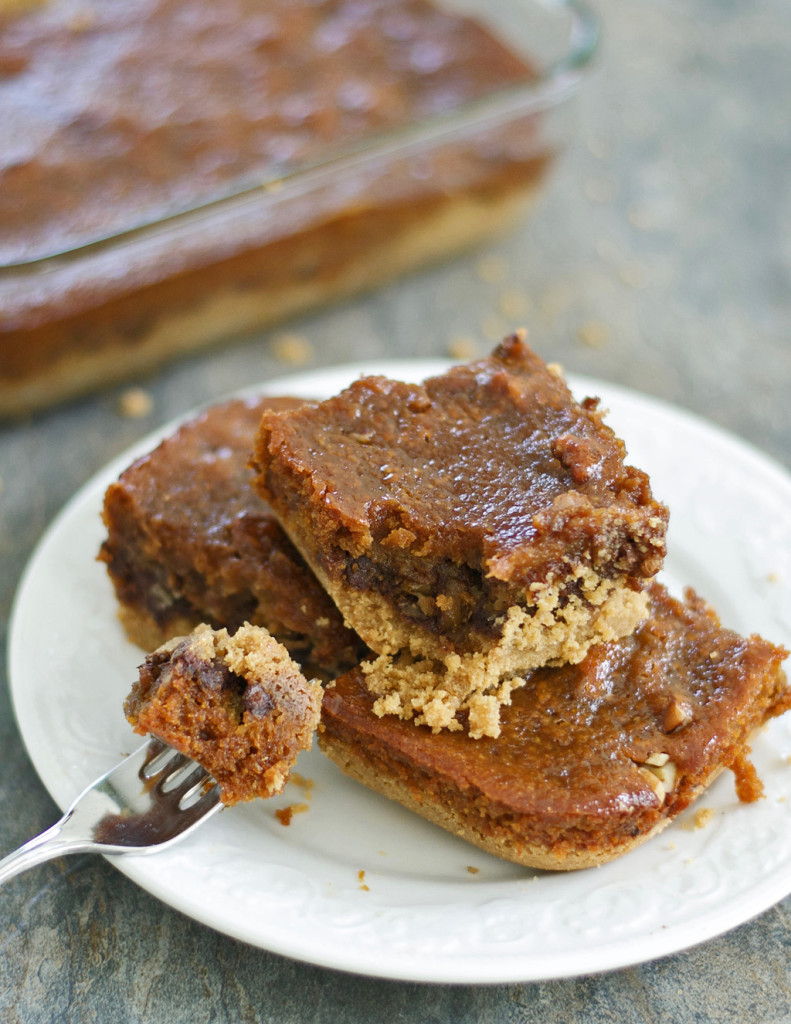 Enjoy!

Gluten Free Magic Cookie Bars
Ingredients
½ cup unsalted butter
¼ cup brown sugar
2 cups gf graham cracker crumbs
1 cup semi sweet chocolate chips*
½ cup shredded coconut
1 cup pecan halves, coarsely chopped
14 oz sweetened condensed milk**
Instructions
Preheat oven to 350 degrees.
Place butter in a 8" square pan.
Heat in oven until butter is melted.
Combine brown sugar and graham cracker crumbs in a bowl.
Sprinkle evenly over melted butter.
Sprinkle chocolate chips evenly over brown sugar mixture.
Sprinkle coconut evenly over chocolate chips.
Sprinkle pecans evenly over coconut.
Pour sweetened condensed milk over top.
Bake for 30 minutes.
All to cool completely before slicing.
Notes
*I used enjoy life dairy free semi sweet mini chips
**I used a raw, dairy free milk that I made
3/4 cup raw cashews (soaked in water for 2 hours and strained)
1/2 cup coconut nectar (or maple syrup, agave, brown rice syrup)
2 tbsp lemon juice
2 tbsp water
1 tsp gf vanilla extract
1/8 tsp salt
Make sure all ingredients are at room temperature.
Blend everything in a blender. Scrape down the sides as needed.