Gluten Free Strawberry Apple Pie is a great summer dessert; not too sweet, not too tart just the perfect blend of strawberries and apples!
I am blessed to have organic fruits and vegetables delivered to my front door, for a very reasonable price, every other week. Love, love, LOVE this service!
They have the best fruits and vegetables, which are organic and taste delicious for me to use in my recipes.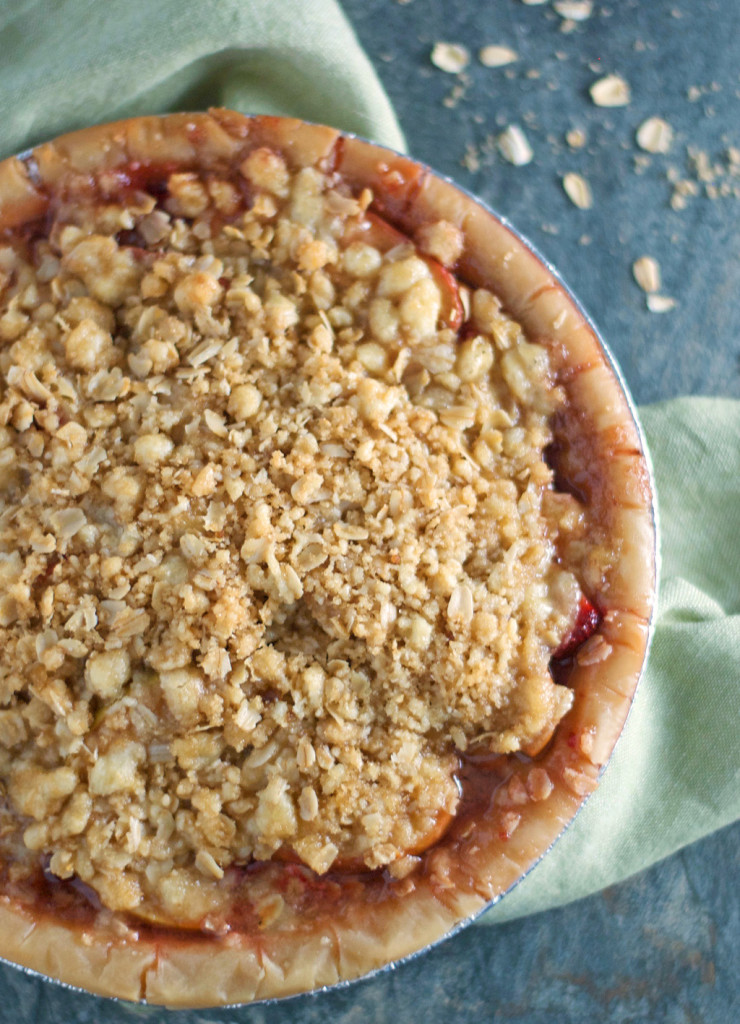 I have NO idea how this happened, but somehow I had a very large surplus of apples and strawberries.  Yes, we ate them as snacks; yes, I made applesauce and yes, I cut the strawberries up to top our hot and cold cereals. No, I did not want extreme heat for a lengthy period of time to can strawberry jelly or jam; no, I did not need any more jars of applesauce and again, too hot to put up any apple jelly.
Thinking cap on!!
Apple pie? Strawberry cake? Apple cake? Strawberry pie?
A compromise was on the horizon:  Gluten Free Strawberry Apple Pie!!!
Confession: I had never eaten a strawberry apple pie, I had never seen a strawberry apple pie recipe and other than a fruit kabob, had never seen strawberries and apples paired together!!
But……since I am ALWAYS up for a challenge, I was going to come up with my first ever strawberry and apple dish and it was going to be a pie!!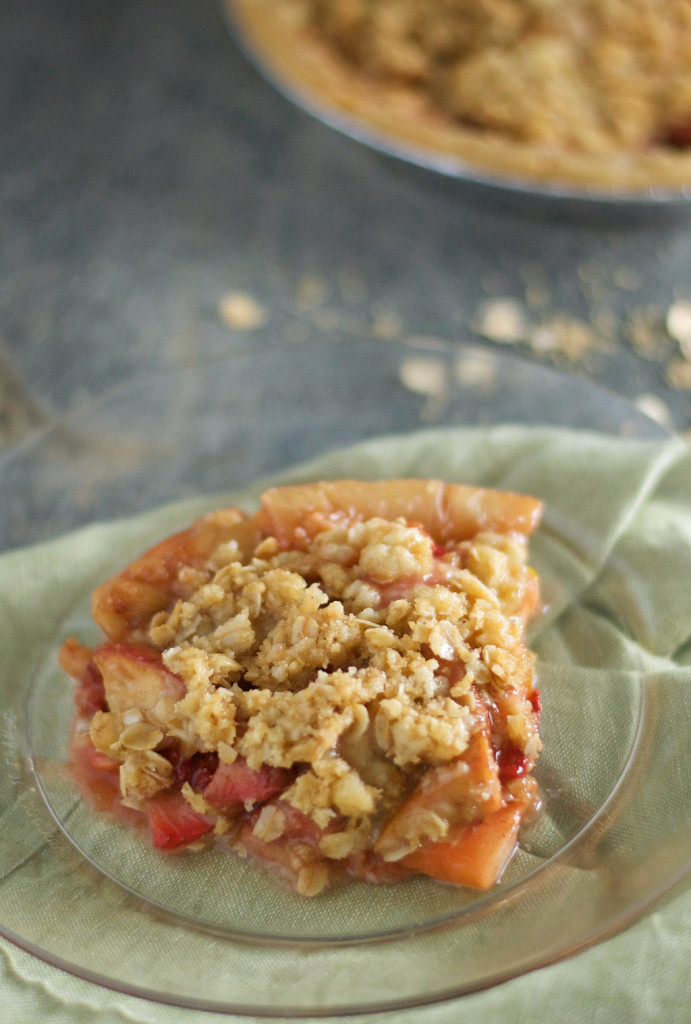 You are correct, I did not want to heat up the kitchen, but let's face it,  you have to endure a little heat for a scrumptious gluten free strawberry apple pie!
And scrumptious it was (yep, all gone in the first tasting)!
This Gluten Free Strawberry Apple pie recipe did not disappoint!!  It is packed with fresh, tart, juicy apples and plump, red sweet strawberries.  The crumb topping is buttery, sweet goodness that enhances the superb strawberry and apple filling in a delectable pie.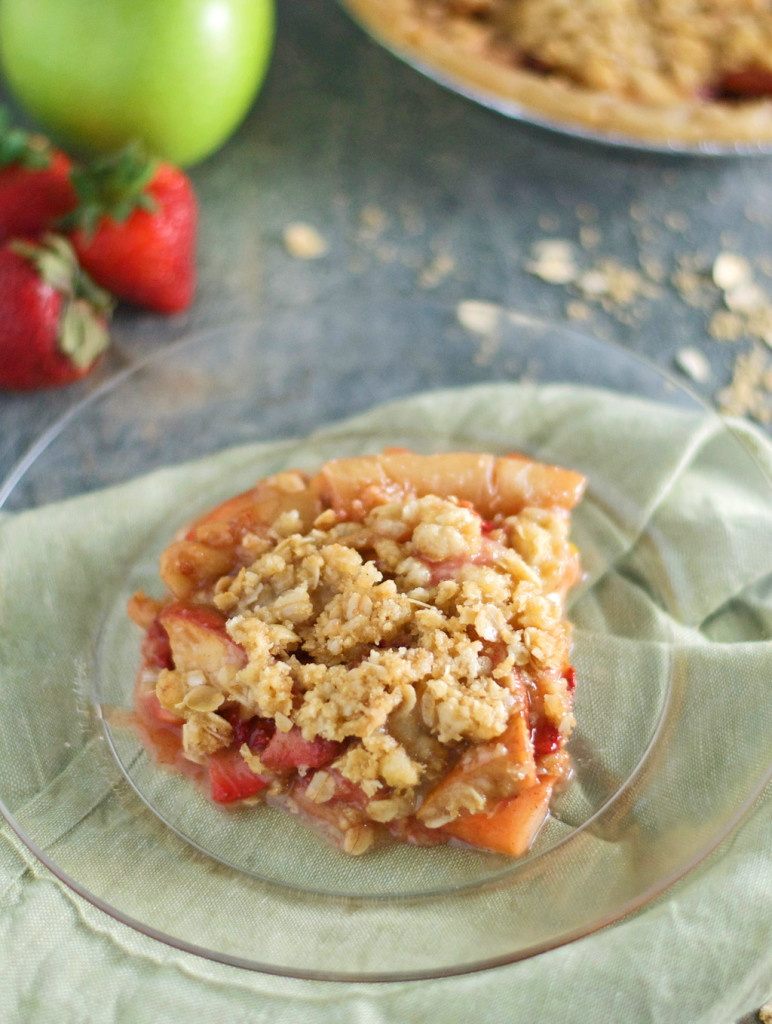 Making this delicious dessert is not difficult, but not as easy as a dump cake!
My least favorite part is cutting the butter into the flour, how about you?
Preparing the apples and strawberries are not difficult because I never peel the apples, I want the extra texture and nutrition the peeling adds, and rinsing/slicing the strawberries is a relaxing activity to me (call me strange!).
I have to admit, I topped this pie with some non-dairy topping and for my second piece (yeah, I was real bad) I added some non-dairy ice cream.
Verdict?  Both toppings just enhanced an already wonderful Gluten Free Strawberry Apple Pie!!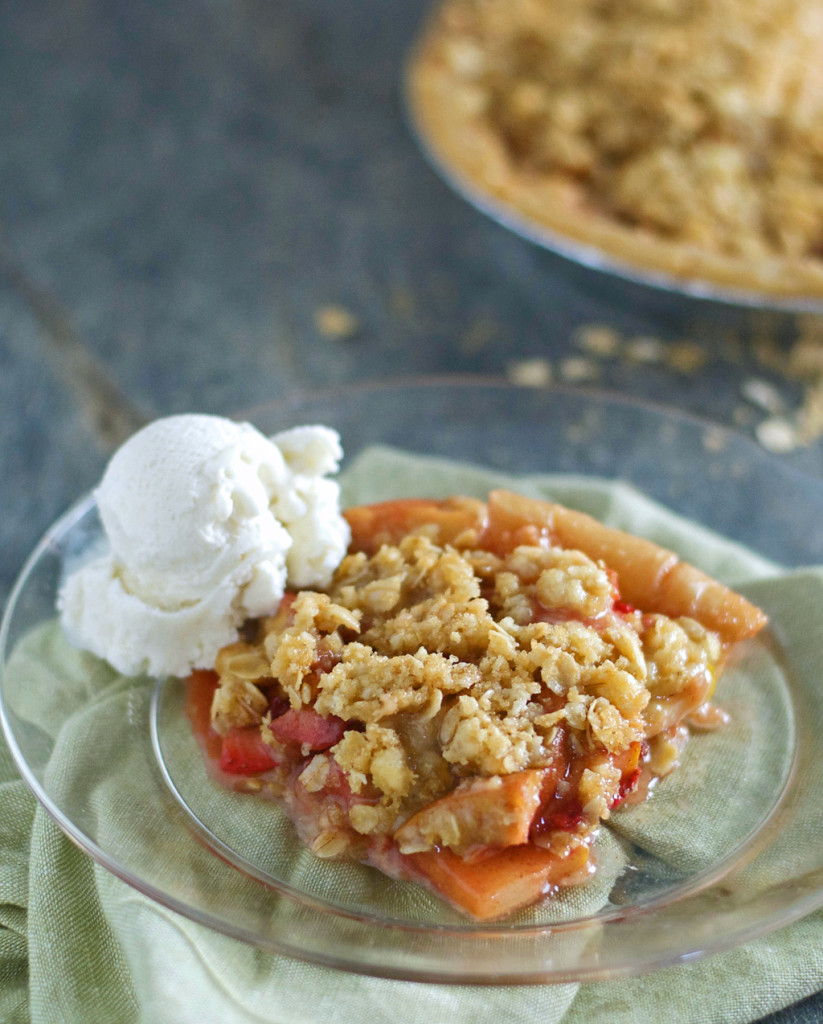 I certainly won't have to ponder how to best use any extra apples or strawberries in the future!!
Enjoy!

Gluten Free Strawberry Apple Pie
Ingredients
1 frozen GF pie crust
Topping
⅓ cup butter
½ cup packed brown sugar
⅓ cup gf flour
⅓ cup gf whole rolled oats
Pie Filling
1 cup sliced strawberries
3½-4 cups diced, cored apples (I used one gala and one granny smith)
⅔ cup brown sugar
1 tsp cinnamon
3 Tbsp cornstarch
Instructions
Topping Instructions
Using a fork or pastry cutter to cut the butter into the flour until the butter is no larger than a small pea.
Add sugar and oats, mix thoroughly.
Set topping mixture aside.
Filling Instructions
Set pie crust out to thaw slightly.
Mix brown sugar, cinnamon, and cornstarch in a small bowl.
Place the chopped fruit in a large bowl and pour the sugar mixture over it and toss to fully coat fruit.
Pour the pie mixture into the pie crust and shake gently to distribute the fruit.
If needed, mound mixture in middle slightly so fruit is same level as edge of pie crust.
Working quickly, use your hands to distribute the topping mixture on top of the pie filling.
Press it down to cover the entire top of the pie.
Bake for 350 degrees for 30 minutes or until the top is golden brown.
Gluten Free Strawberry Apple Pie Recipe