Slow Cooker Buffalo Chicken Recipe is a super easy way to get your spicy food fix satisfied and it's Gluten Free!
Spicy food lover, party of one, follow me this way.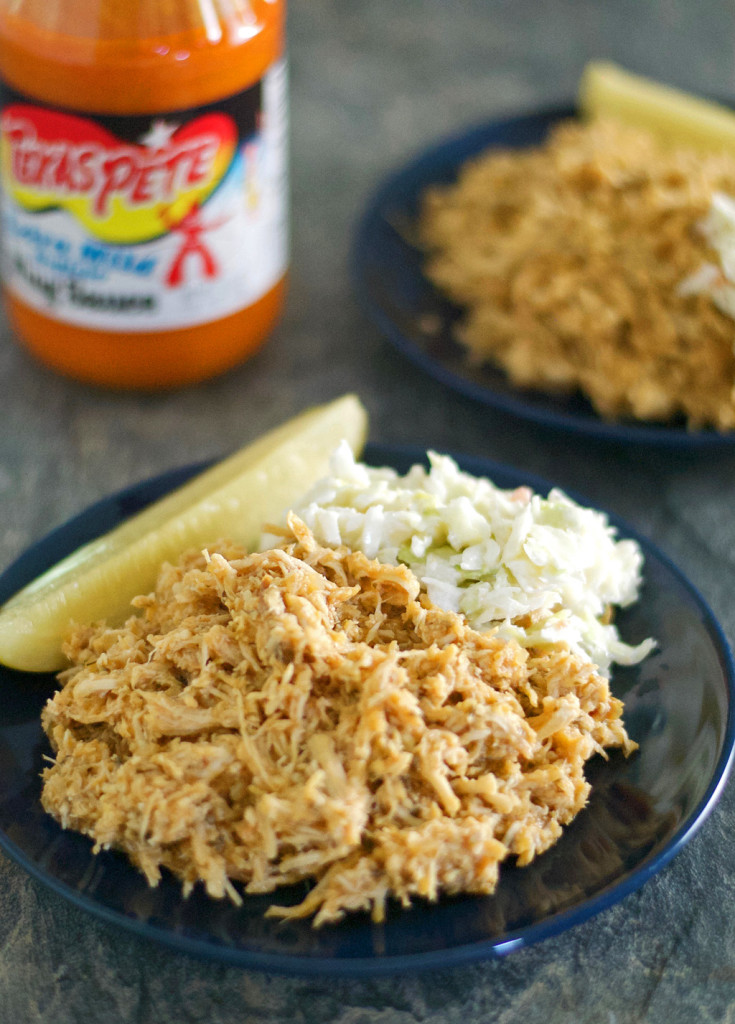 I was having one of those headaches that my over the counter meds was NOT TOUCHING!!!
One of those headaches that just having someone look at you like they needed your assistance to do something was enough to make you want to scream, but that would be too painful.
One of those headaches where trying to have a logical thought, idea or EVEN think caused misery.
Any of you out there who are fortunate enough to not know of which I speak, you are blessed; the remainder of us know we would do just about anything to be pain free.  Am I wrong?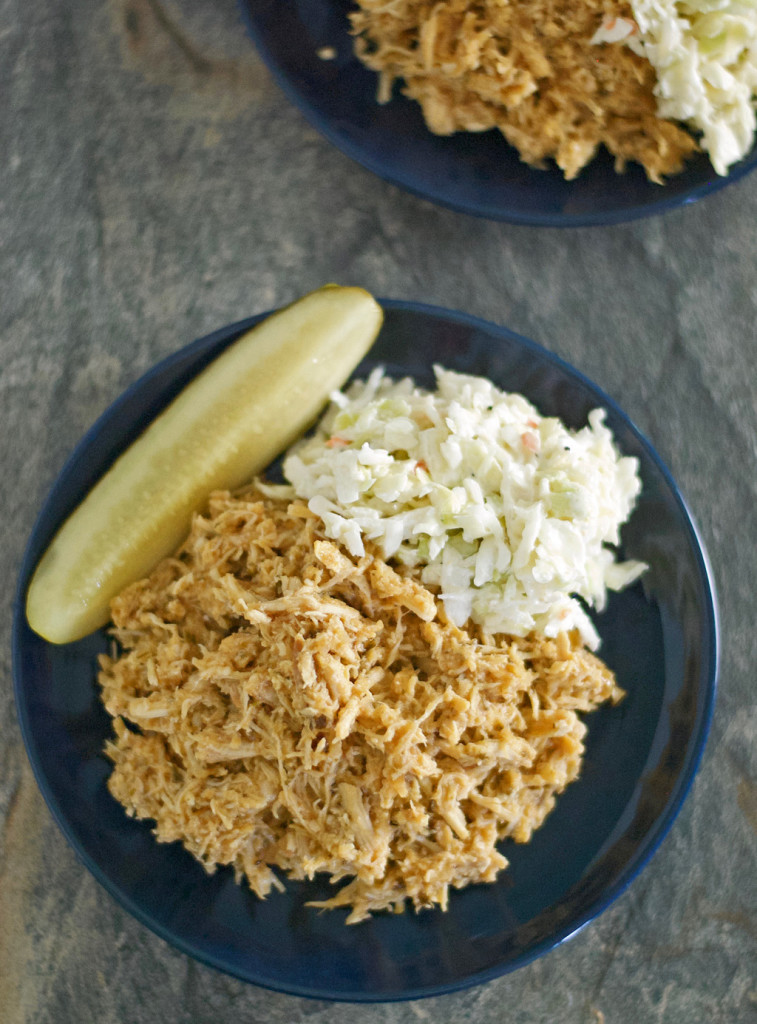 Scratching your head yet wondering what earth a headache has to do with buffalo chicken?  Hang on, I'm getting there.
My mom, a registered nurse, told me she observed if a person suffering a migraine headache would start having a runny nose, the pain seemed to lessen.  Lightbulb moment??!!
Enter a bad headache a few years ago that sent me to my bed!!  I hate when that happens because I. HAVE. THINGS. TO. DO!!!
Mom, the wonder nurse who does not like to darken the kitchen except for a glass of water, suggested we go to our favorite Mexican restaurant.
Me: Mommmm, I can't see straight from the pain and you want to go eat Mexican?
Mom: I don't necessarily want to eat Mexican, but if we can get your nose to run, your headache may go away improve (it's a nurse thing 'if you try this…it should help, it may not, but let's give it a try')
Me: Oh for the love of….ok, let's go but I am whining probably going to complain with every turn of the car tires!!
Mom:  Consider me patting you on your head!!   (Nothing like an empathetic mom.)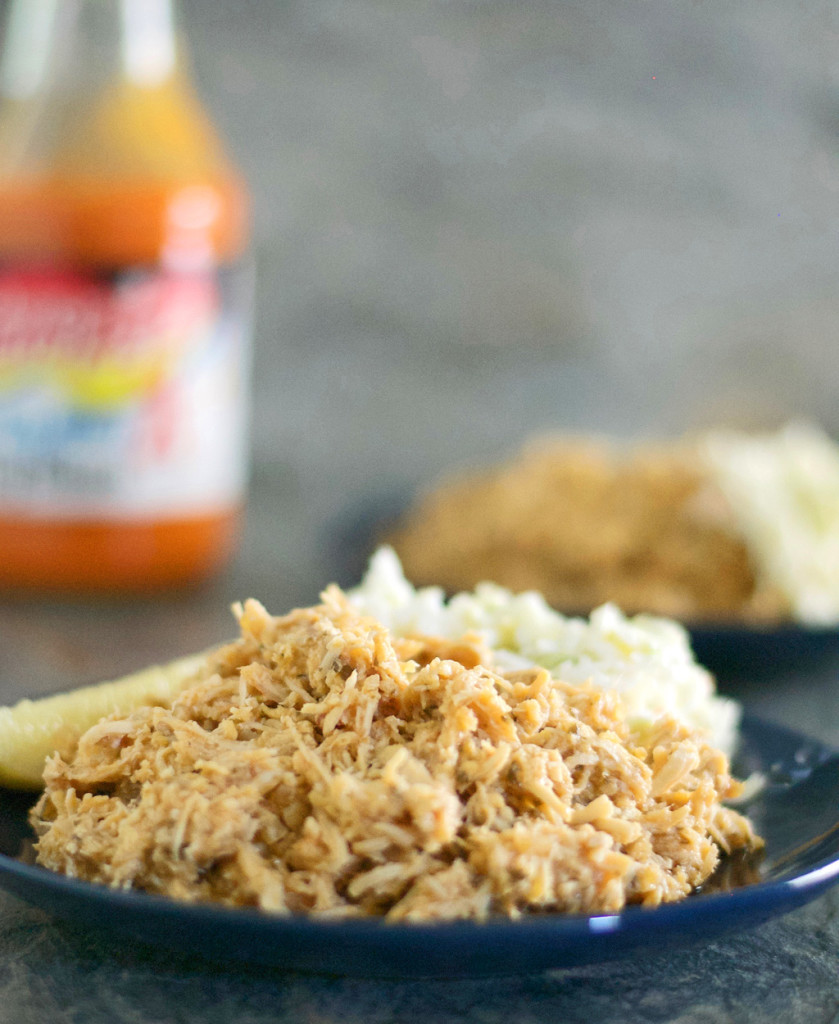 And you guessed it: we went to the restaurant, order their wonderful chicken soup, that had jalapeños as an ingredient and for good measure, ordered a side of jalapeños and glory, glory!! My nose began to drip, my eyes were watering and my headache disappeared!!
Let me be the first to admit: my family can come up with some down right strange ideas, but some of them actually work!
Enter Slow Cooker Buffalo Chicken.
I have been on a slow cooker binge lately and was wanting something savory and slightly spicy.
Chicken is one of the few meats I still eat and I thought, why not make a spicy chicken dish in the slow cooker?  Yes, why not indeed!
Slow cooker Buffalo Chicken sounded like just the recipe I wanted to add to my headache relief arsenal.
Bam!  this dish delivered in spades!  Spicy, flavorful, eye watering, nose running deliciousness!!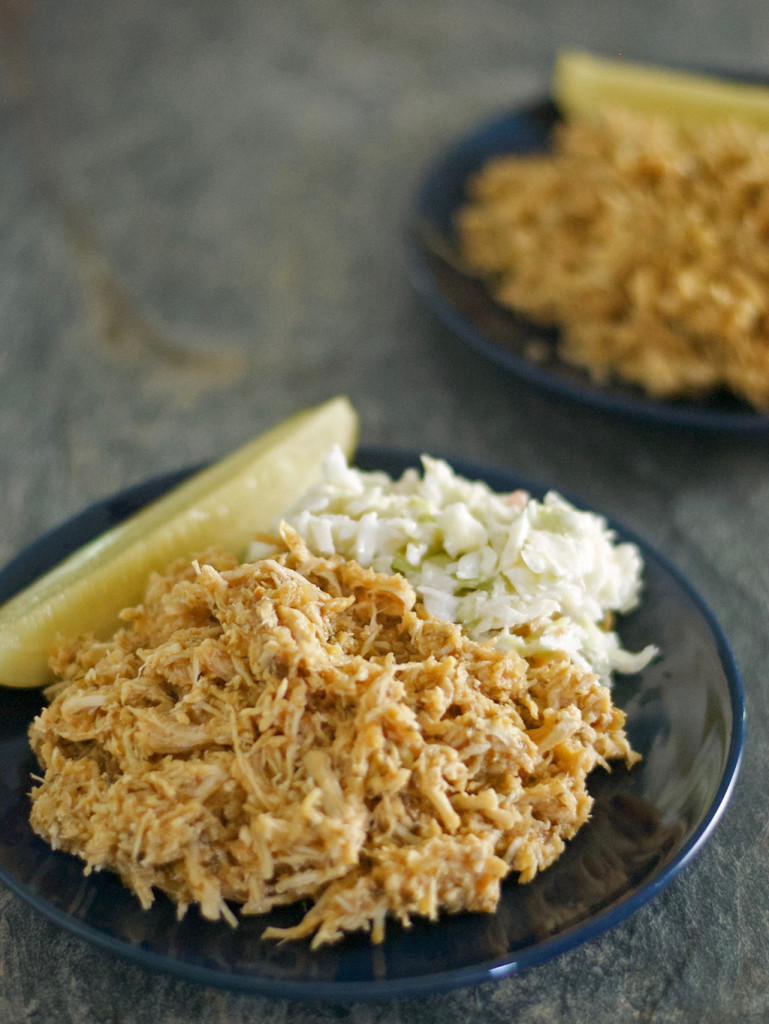 The chicken was moist and very easy to shred.  Every bite was infused with Buffalo chicken flavor.  Can we say ranch dressing and celery or coleslaw to temper the heat?
I did not have a headache when I first prepared it, but I had one on the second preparation and COULD NOT wait for the slow cooker magic, so in to the pressure cooker.
My headache was gone within about 45 minutes (prep, cook and eat time total).
This Slow cooker Buffalo Chicken recipe is a great gluten free spicy dish and a fantastic headache remedy for yours truly.
Grab some chips, ranch dressing, celery or coleslaw to absorb some of the spicy heat and go ahead and enjoy!!
Disclaimer:  You have to get your own tissues!

Slow Cooker Buffalo Chicken
Ingredients
Family Pack of Chicken (I used chicken breasts)
1 bottle of your favorite buffalo sauce (I used Texas Pete)
5 Tbsp dried minced onions or onion powder
7 tsp parsley flakes
4 tsp salt*
1 tsp garlic powder*
½ tsp dill
Instructions
Place chicken in slow cooker.
Top with dry ingredients.
Pour buffalo sauce on top.
Cook 4 hours on high or 8 hours on low.
Notes
*I have substituted 1 tsp adobo seasoning and 2 tsp salt

I have also made this recipe in a pressure cooker.
Follow directions and cook for 10 minutes.