Gluten Free Sour Cream Coconut Cake is an elegantly delicious and moist 4 ingredient family favorite!
Confession time: I have not always appreciated coconut, alright I've honestly had a real love/hate relationship with those white flakes.
I now realize, I could not get past the texture to be able to enjoy the sweet coconut taste.  Amazing thing about our evolving likes and dislikes!!  Hey, I use to love certain sandwich ingredients that now turn my stomach.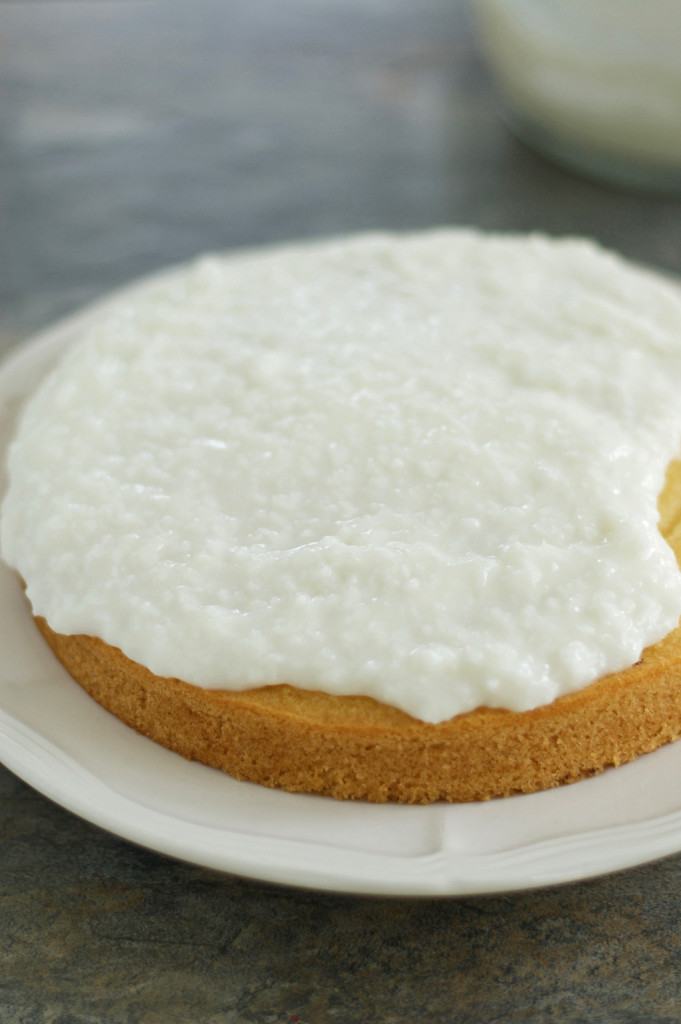 What can I say?  With adulthood (notice I did not invoke the age thing) comes wisdom and an admiration of things you thought you could not tolerate.  Thank goodness, we have the ability to change and grow, or I would have missed out on a lot.
As a child and young adult I hated coconut's feel in my mouth; I'm not sure I every noticed its natural slight sweetness.  The coarse texture in my mouth had me turning up my nose.   I cannot remember the actual moment I tried a dessert with coconut and realized it was pretty good.
Now I still did not seek out coconut recipes, but I no longer passed up a dish that included coconut, especially if it was in the dessert category!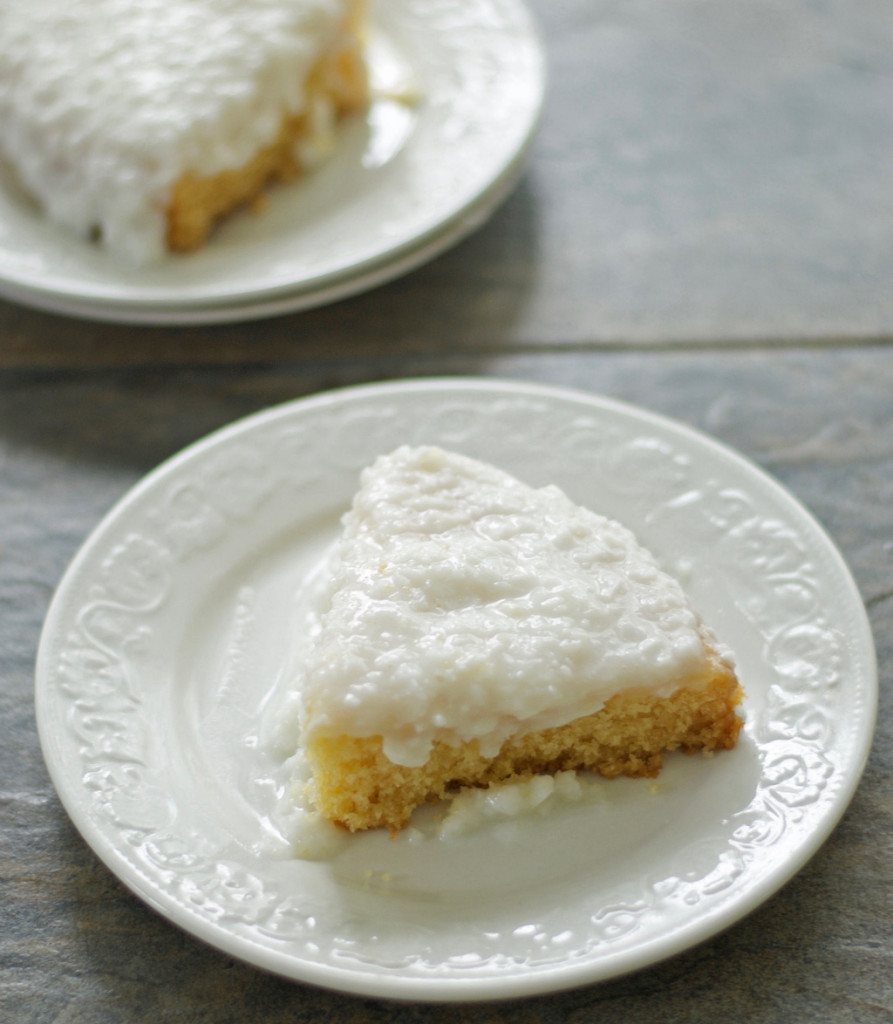 This recipe starts with a basic gf yellow cake mix but the crowning ingredient is the sour cream coconut icing.  The subtle sweet taste of the coconut is complimented and enhanced by the slight tartness of the sour cream.  This cake is moist on its own, but the icing takes this delicious cake to a whole other level.  The cake has a great texture but the coconut icing is the BOMB!
Can you tell I LOVE this gluten free sour cream coconut cake recipe??!!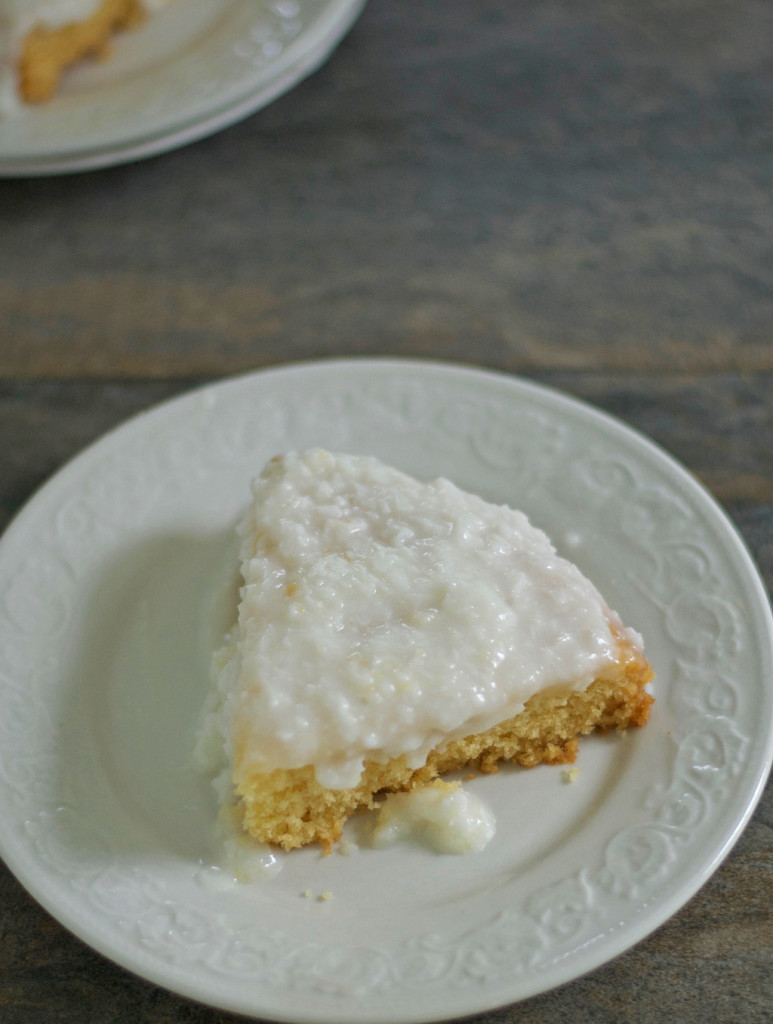 I think an added bonus is the fact coconut has some helpful benefits: it is low in carbohydrates and high in fiber (but I still don't like it well enough to eat it by itself).
I should have really named this recipe Gluten Free Sour Cream out-of-this-world Coconut Icing cake, but I thought that was a little much.
Make SURE the icing is cold as it has a tendency to be runny if it is not cold enough.  But sometimes I love a drippy icing flowing off a great piece of cake, how about you?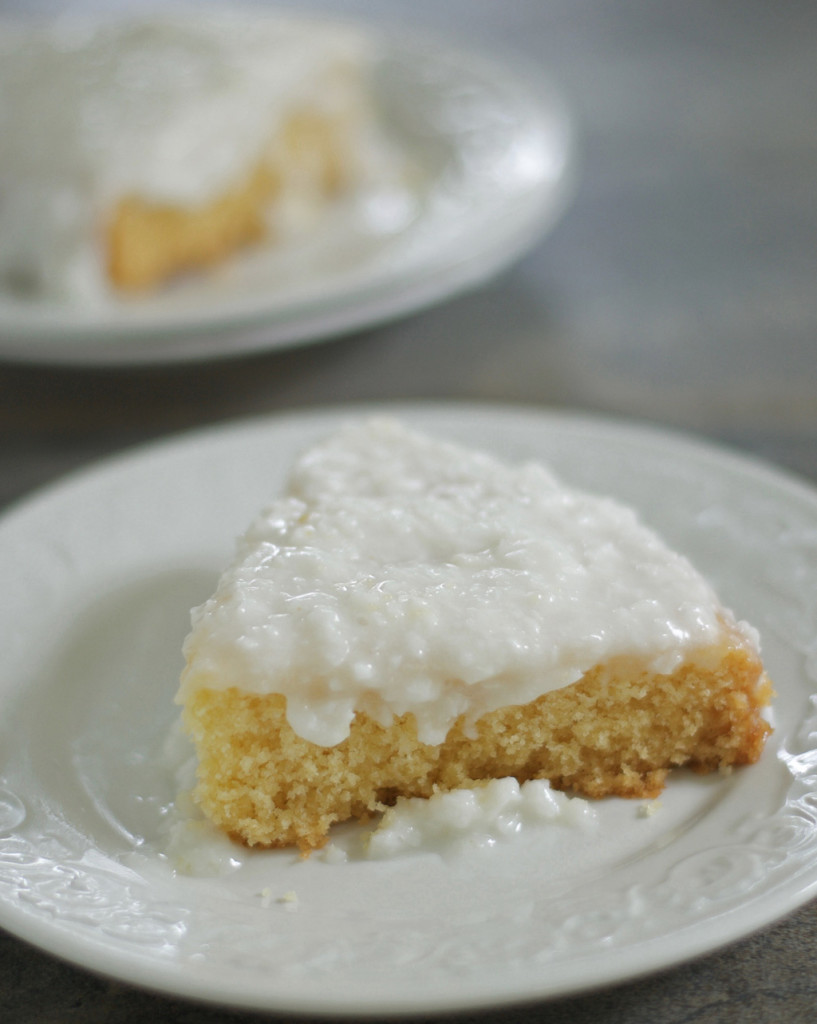 I can honestly say this is a real crowd pleaser at my house.  I included in the recipe instructions that the cake can be kept in the refrigerator for 2 days, but that is only if you have enough left after the initial  servings!
As always, hope you enjoy!

Gluten Free Sour Cream Coconut Cake
Ingredients
Icing:
1 cup sugar
1 cup sour cream*
1 bag frozen coconut
1 box gluten free yellow cake mix
Instructions
Mix together sugar, sour cream and coconut.
Put in refrigerator until you bake the cake.
May icing prepare the night before; keep cold.
Bake cake mix as directed on package; cool.
When cake is cold, spread icing over top.
Can be kept in refrigerate for 2 days.
Double recipe if you would like a layered cake.
Notes
*I have used plain yogurt