It's party time!! Cinco de Mayo and Pico de Gallo!  Bring on the friends and the chips and let's have some fun!
What can I say? I love getting together with family and friends and EATING!  I'm not gonna lie about it; the words good friends good food have always been my mantra.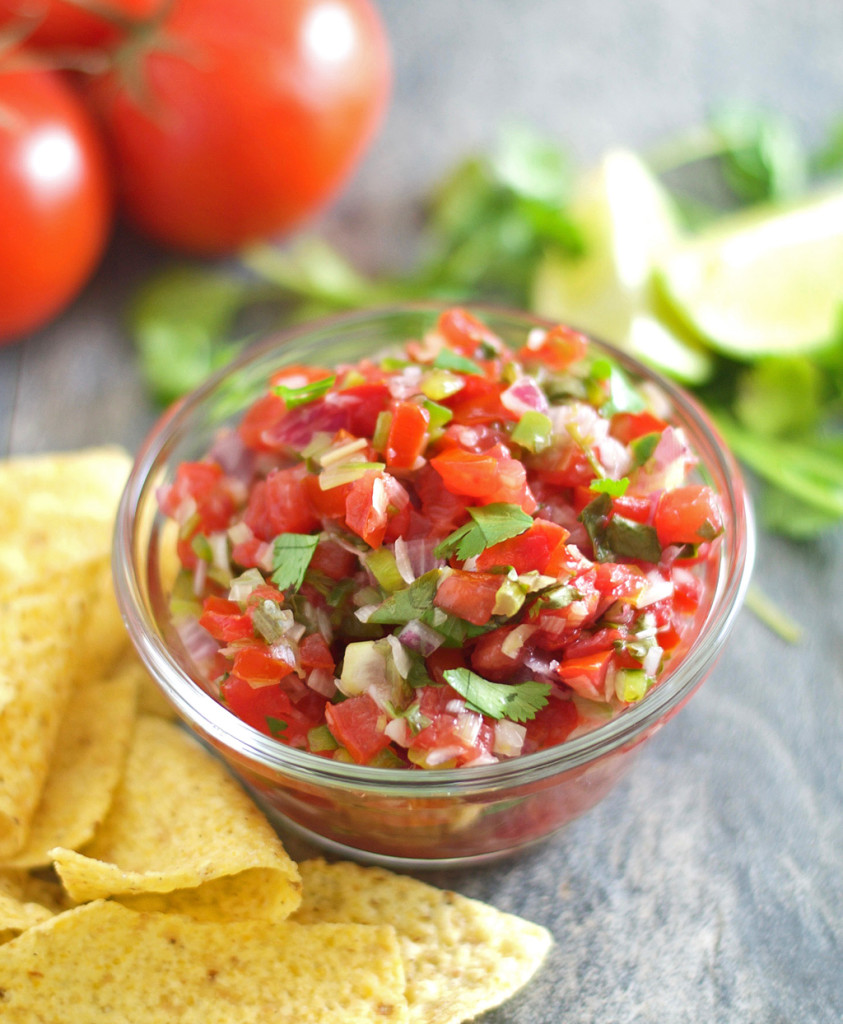 I will use any reason to get together and share food; being gluten free has not made a dent in my feelings of being with friends and chowing down!
I was needing a fast and easy dish to take to a Cinco de Mayo party and Pico de Gallo just seemed to be the logical choice!
I love working with fresh vegetables in the spring and I LOVE supporting my local farmers' market!
There is just something about those first ripe tomatoes of spring and green onions (has my mouth watering as I write and think about it!).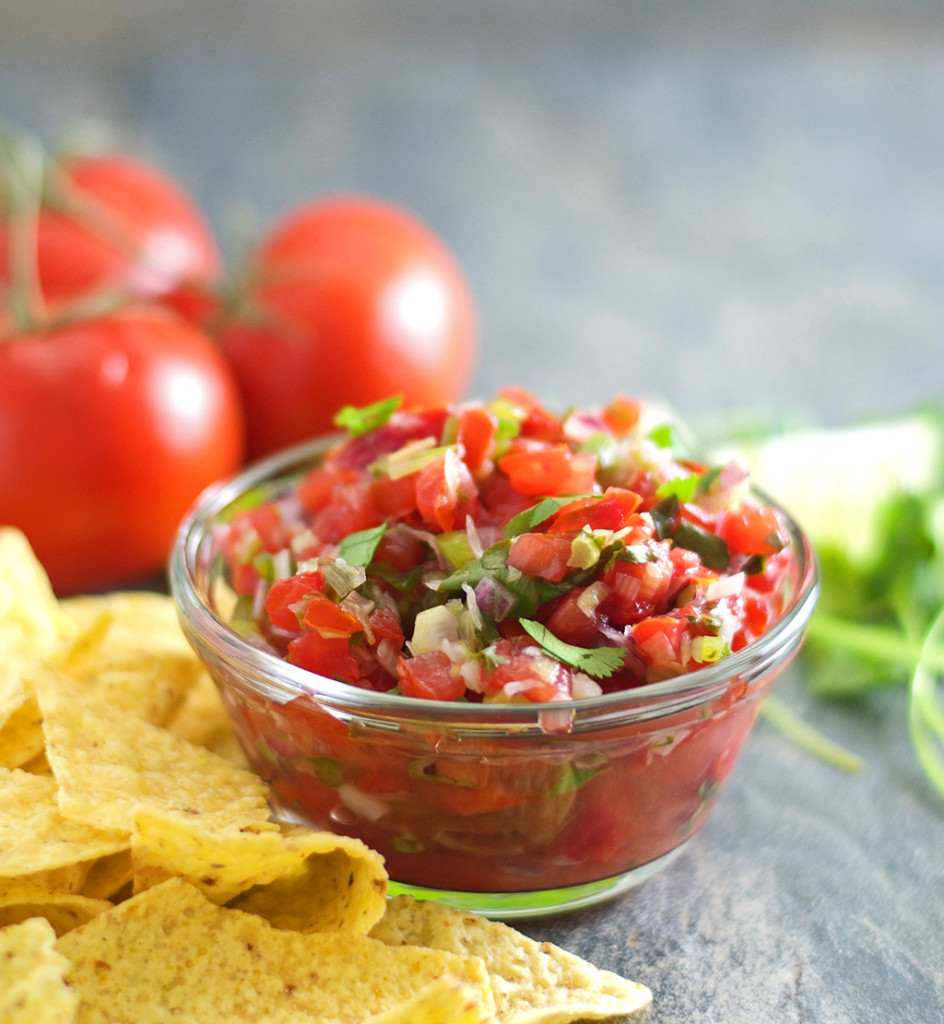 And this dish lets me work with these vegetables in a truly sensual way (yeah, I wrote sensual).  I love the texture, the wonderful aroma and the beautiful colors of the tomatoes, onions, peppers and that wonderful smell of cilantro!! In fact, I never use all the cilantro in one dish, so I add it to any soup ingredients I have on hand to enhance the flavor I am wanting.
Spicy foods are an obsession of mine, but I have to admit having had a bad experience with prepping jalapeños for a recipe  (translation: I did not get all the jalapeño oil off my hands before touching around my eyes!  yes, we are talking 3 alarm fire and tears streaming!) I try not to use that many jalapeños in a dish.  One great lesson from my burning encounter with those spicy peppers, I now immediately head to the sink and Dawn dish soap and wash the oils off my hands and put the knife in the dishwasher.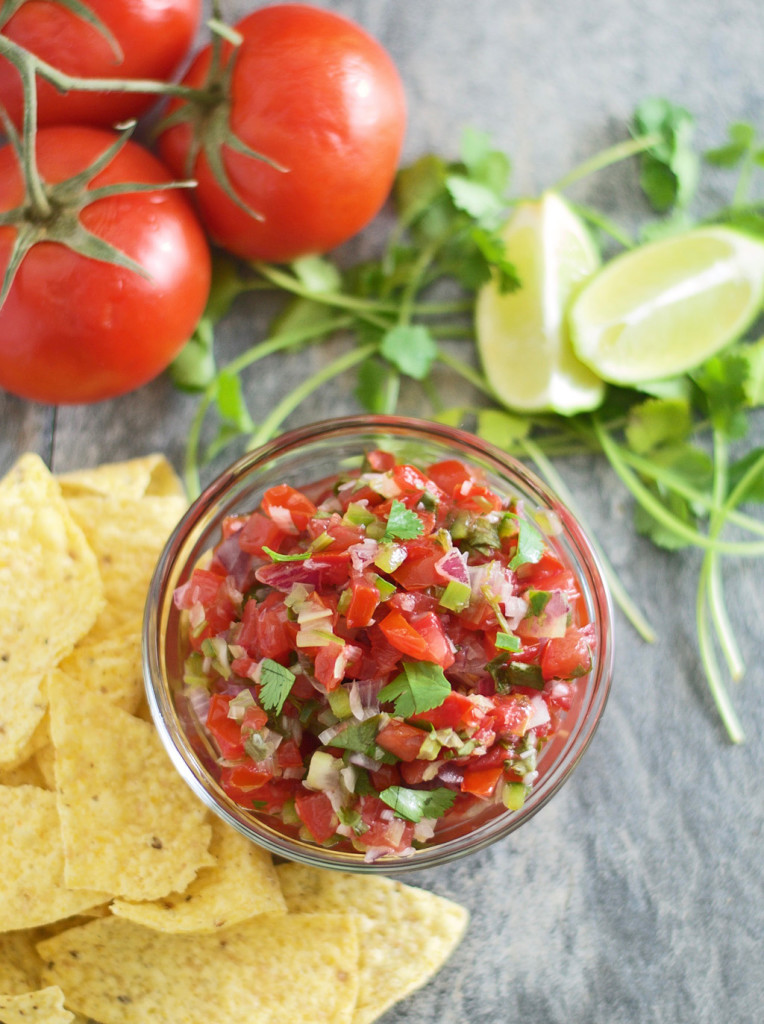 Pico de Gallo is so easy to make and I use it for more than a dipping sauce with corn chips.
I enjoy eating it on other Southwest flavored chicken dishes, or adding it to tacos or even mixing it in with a tossed salad!
The flavors from Pico de Gallo not only blend well with so many other flavors, it can enhance any dish, in my opinion.
Soooooo let's get this party started!! Bring on the chips, the tacos, the pollo dishes and the Pico de Gallo!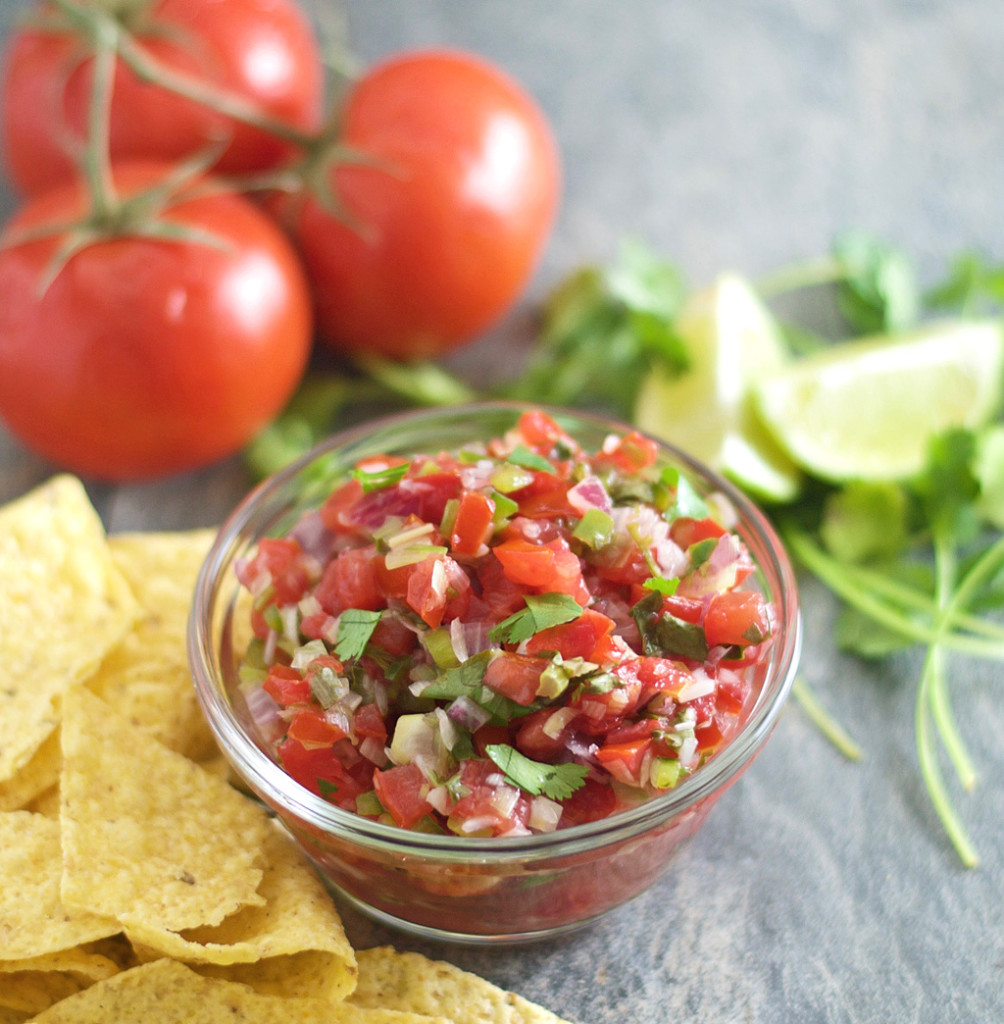 Have a happy, tasty Cinco de Mayo!

Pico de Gallo
Ingredients
3 medium tomatoes, chopped
4 spring onions
½ small red onion
½ medium jalapeño pepper
5-6 cilantro stalks
¼ cup lime juice
⅛ teaspoon cane sugar
salt to taste
Instructions
Chop tomatoes, but not too small
Chop spring onions down to the green stalk, very fine
Chop red onion almost fine, but still large enough to add color to dish
Core and seed jalapeño, then finely chop (wear gloves if possible, but wash hands immediately after chopping and adding to dish)
Finely chop cilantro
Juice enough limes to have ¼ cup of juice
Add all of the ingredients to a medium bowl
Add sugar and salt
Stir to combine
Cover and place in refrigerator
Allow flavors to blend at least 4-5 hours before serving