Moist, smooth texture and oh so delicious tasting Gluten Free Pistachio Cake!
I have been craving this cake ever since the Thanksgiving/Christmas holidays and I FINALLY decided to do something about it.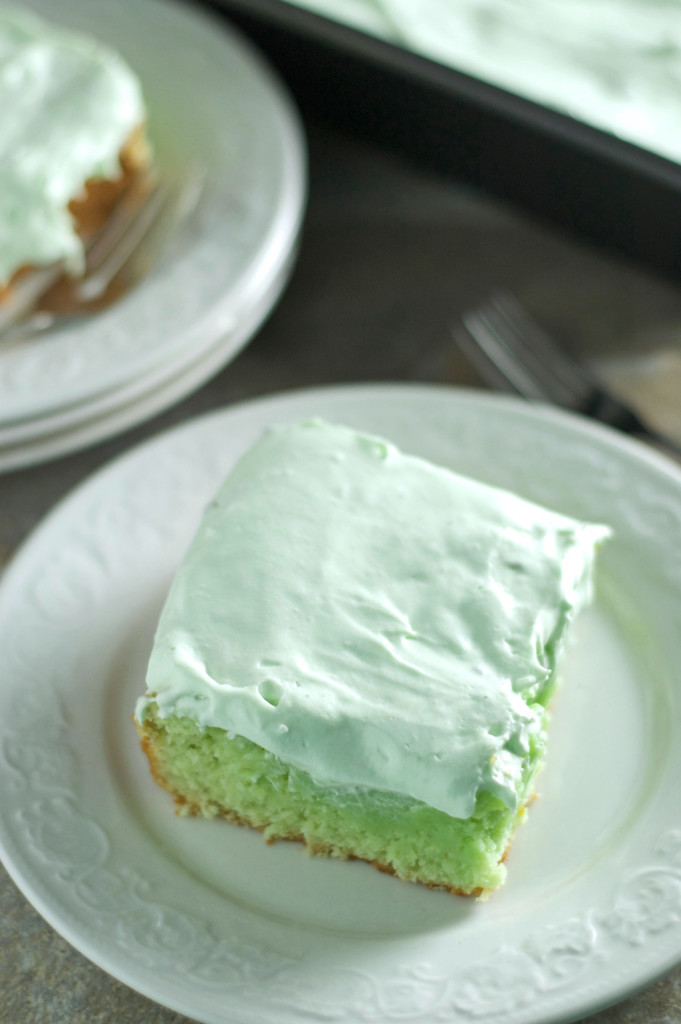 This cake has so many good memories attached to it.  It was one of the 'special' desserts made for the holidays.
I counted the days until I could taste the fluffy, moist pistachio cake that my aunt always made for our family holiday meals.  It was to DIE for, it was that good.
Then along came the gluten sensitivity and I was tortured every year by seeing that pistachio cake, smelling that pistachio cake but not being able to eat any of it!! Torture, pure torture!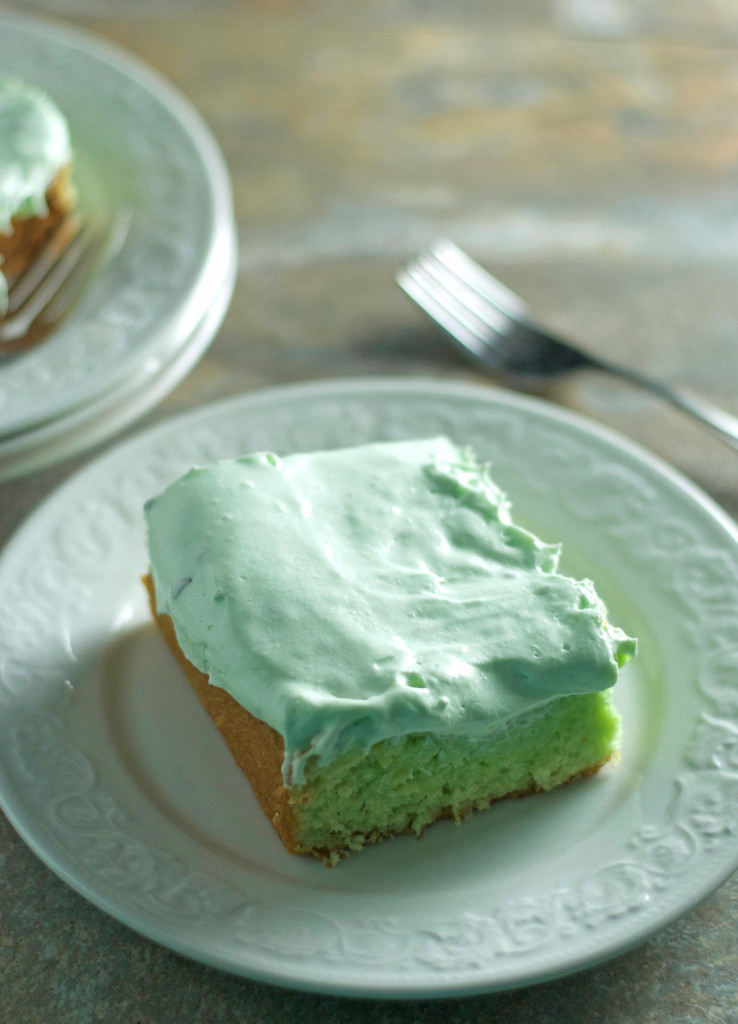 I mean not only did it taste divine but that lovely green pistachio color was…well, just beautiful!!  (I thought it was such a wonderfully beautiful color that when my house was remodeled, one of my rooms was painted this shade of green!)
Well, you know I had to research pistachios to determine if they were healthy or not to rationalize why I shouldn't think about making a gluten free pistachio cake.
Boy, was I wrong about pistachios not being a healthy nut.
Let me share some pistachio information with you:
The nuts of pistachio are not seasonal and are available all year long.
Pistachios have many health benefits. They are one of the few nuts that contain most of the nutrients that are required by humans for complete health.
Pistachios contain nutrients such as carbohydrates, proteins, fats, dietary fiber, phosphorus, potassium, thiamine, vitamin B-6, beta-carotene, lutein and zeaxanthin, calcium, iron, magnesium, zinc, copper, manganese, vitamin C, riboflavin, niacin, pantothenic acid, folate, vitamin E, vitamin A, and vitamin K.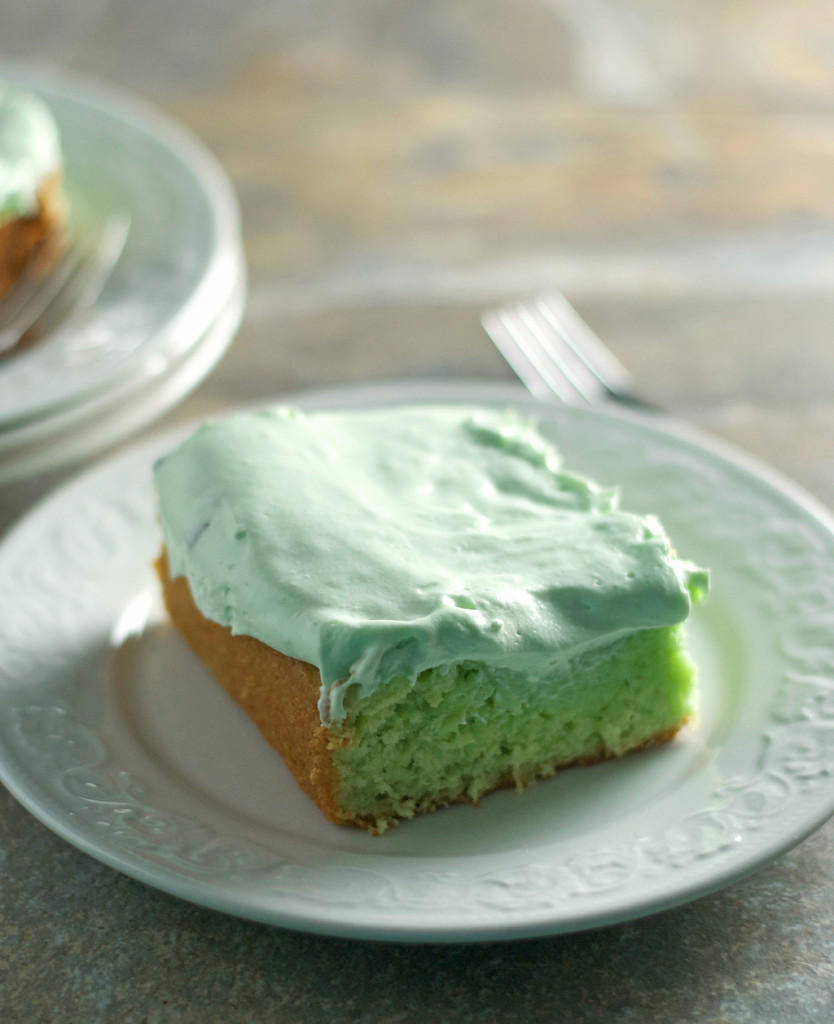 All of these nutrients make pistachios ideally suited for better health.  Some of these benefits include a healthy heart, weight management, protection against diabetes and hypertension, and     improved digestion.
So, how could I NOT attempt a gluten free version of this favorite moistly delicious cake?
This is one of those cakes made with pudding and for some reason, I mistakenly believed the pudding had some gluten in it. (Maybe my body was trying to protect me and I dreamed it, so I wouldn't make the cake and try to eat the entire thing by myself!)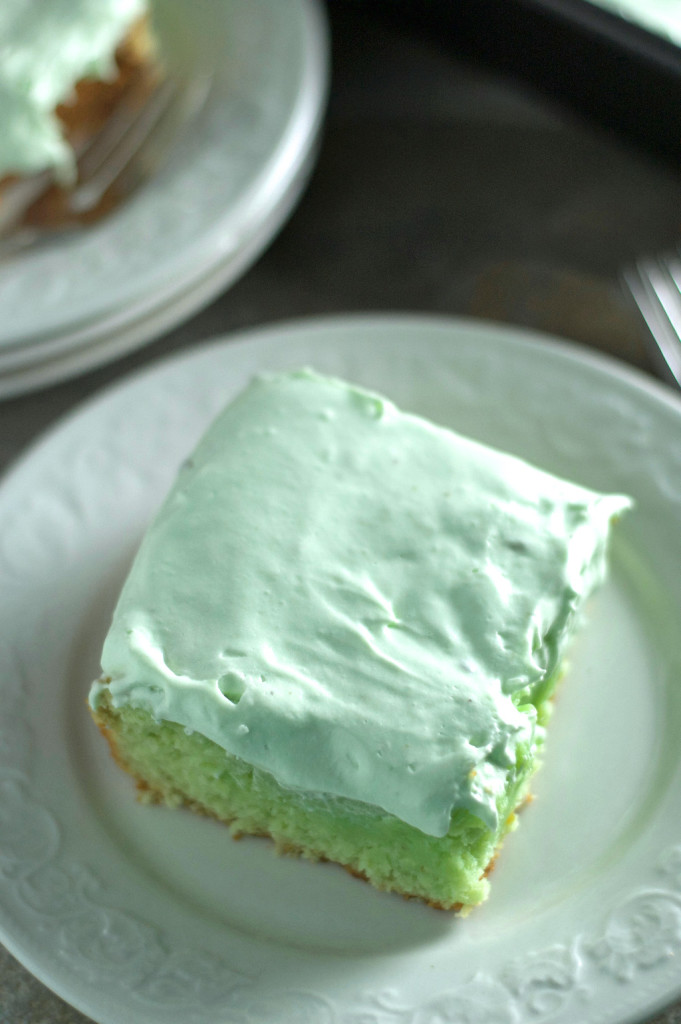 This moist pistachio cake is so easy to make and only a little more dense than a cake containing gluten.
I cannot begin to tell you how happy I am that I can now enjoy a gluten free pistachio cake all year long!!  Hmmm, got a birthday coming up soon, maybe I can talk someone into making this for me!  (Hint hint mom? daughter? friend?)

Gluten Free Pistachio Cake
Ingredients
Cake
1 box gf vanilla cake mix
2 packages pistachio pudding mix
½ c oil
½ c water
½ c almond milk or any non dairy milk
3 eggs
Frosting
1 package pistachio pudding mix
9 ounces So Delicious Coco Whip topping
¼ cup almond milk or any non dairy milk
Instructions
Cake
Preheat oven to 350 degrees.
Coat 8x8 pan with cooking spray.
Blend cake mix and pudding together.
Pour in oil, water and milk.
Mix with a mixer.
Add eggs, one at a time, and mix well.
Pour into prepared pan.
Bake 25 minutes or until cake tester comes out clean.
Cool completely.
Frosting
Mix coco whip, pudding and milk until blended.
Spread evenly on cooled cake.