Flavorful meat and potato topped dish. Delicious vegetable and meat mixture topped with fluffy mashed potatoes baked to a golden brown.  Fabulous flavors in this meal in one dish: Shepherd's Pie and it's Gluten Free!
I don't like being cold.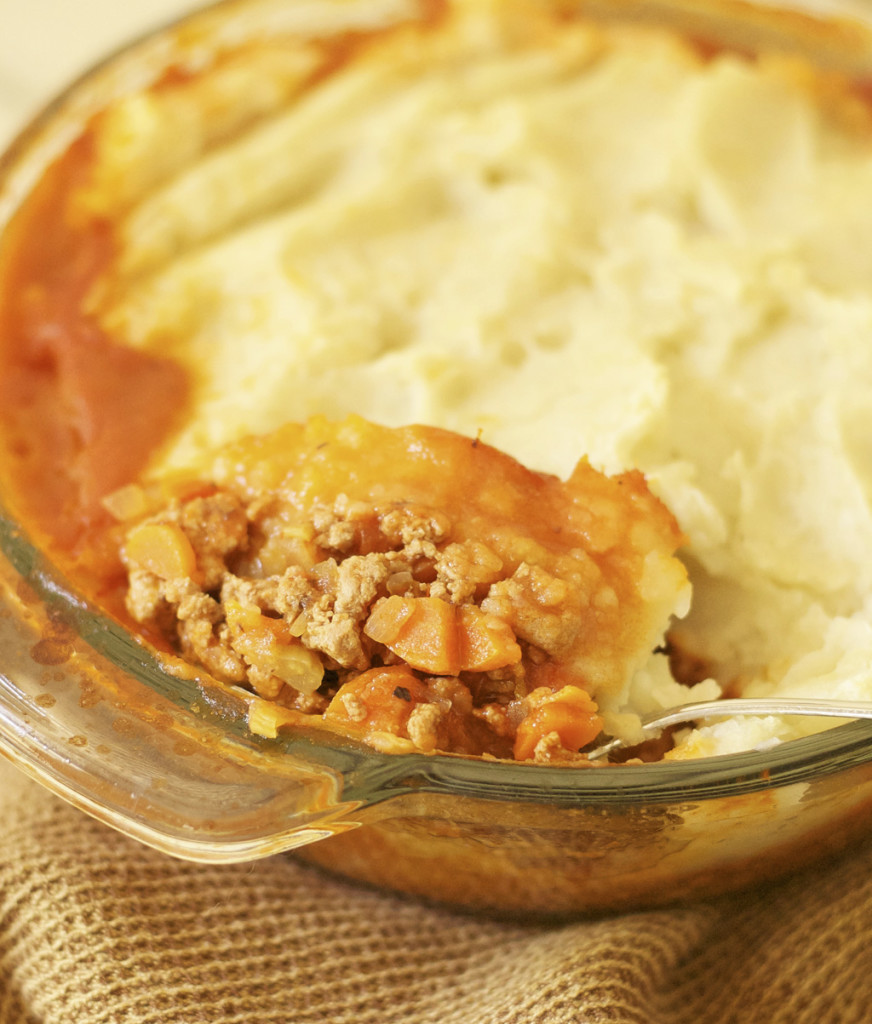 I don't mind cold weather in fact,  I love the changing seasons but I hate being cold!  Once my feet and hands become cold, I am this side of miserable.
Put on more clothes you say?  Where, on what body part?
My normal attire is a light and heavy pair of socks, sweat pants, short sleeve shirt and sweatshirt! And yes, the thermostat for my heater is set at 70!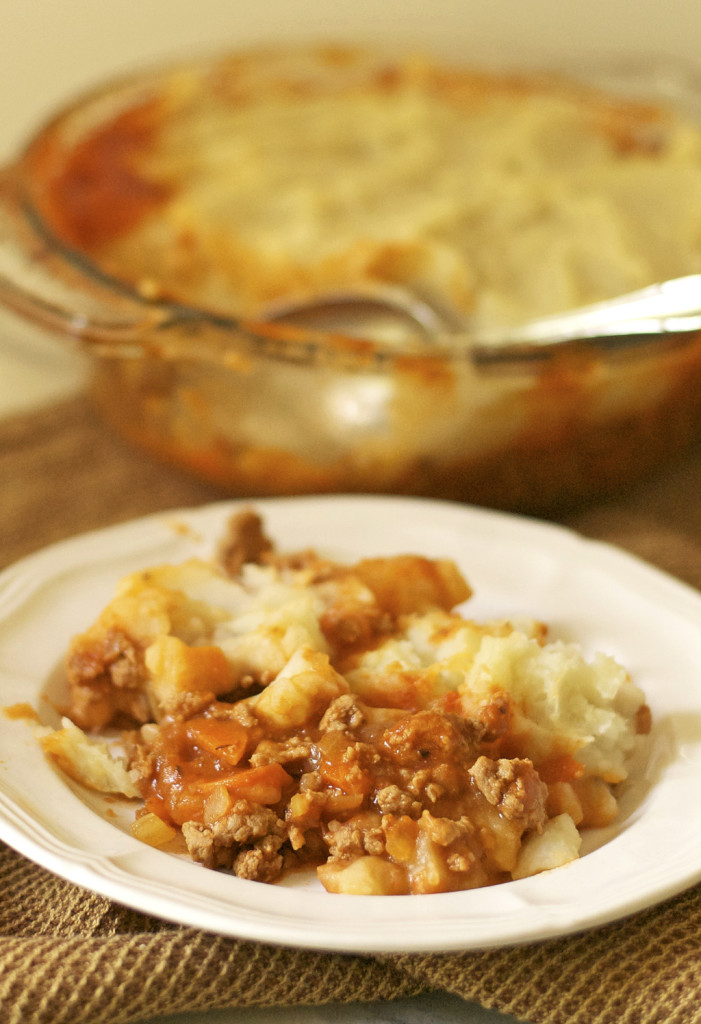 To get warm I have two options: put on hats, gloves and bundle up in a blanket (be unable to do any work) or find something super warm, nourishing and offering homey comfort to fill and warm my tummy.  I choose the latter, so I can keep being productive.
I love the vegetables of winter: potatoes, carrots, turnips, greens, so any recipes containing one or more of these, automatically make me think warmth.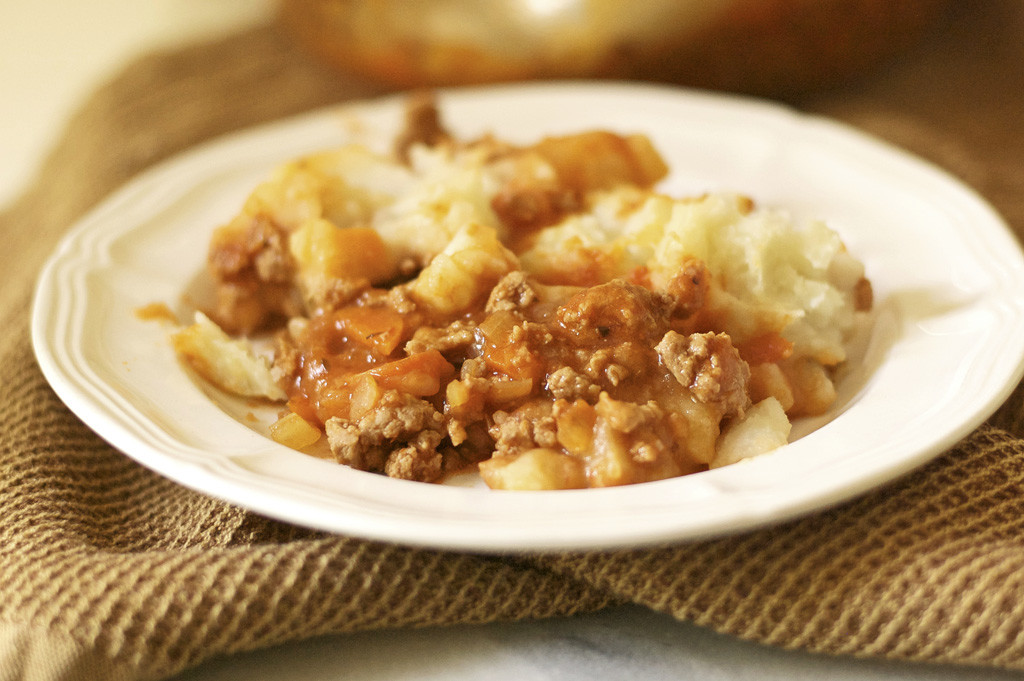 There is just something satisfying about the smell of onions, garlic and celery being sautéed while the aroma of cooking potatoes wafts throughout the kitchen to make me feel HUNGRY!!
I love those aromas blending together; they bring me comforting thoughts.
Shepherd's Pie is one of my favorite recipes to prepare for a cold winter evening. The savory vegetables, the hearty meat and that baked mashed potato crust….mmmm, pure heaven to me (I'm feeling warm already!)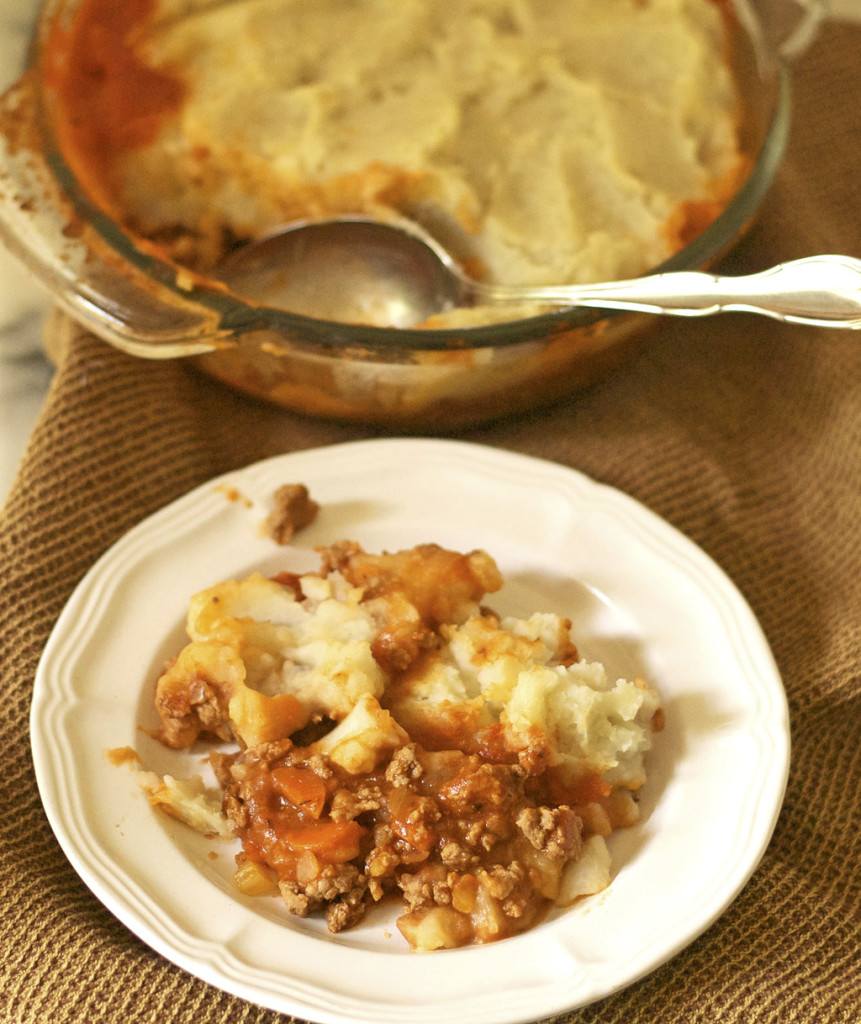 You know me, I was curious about the origins of Shepherd's Pie and found out it should not be called Shepherd's Pie unless it contains lamb. If the recipe contains beef, it should be called Cottage Pie!!  Well, what on earth am I going to call my version of Shepherd's Pie that contains ground turkey?
How about Good?  Delicious? Warming Pie? Or all three?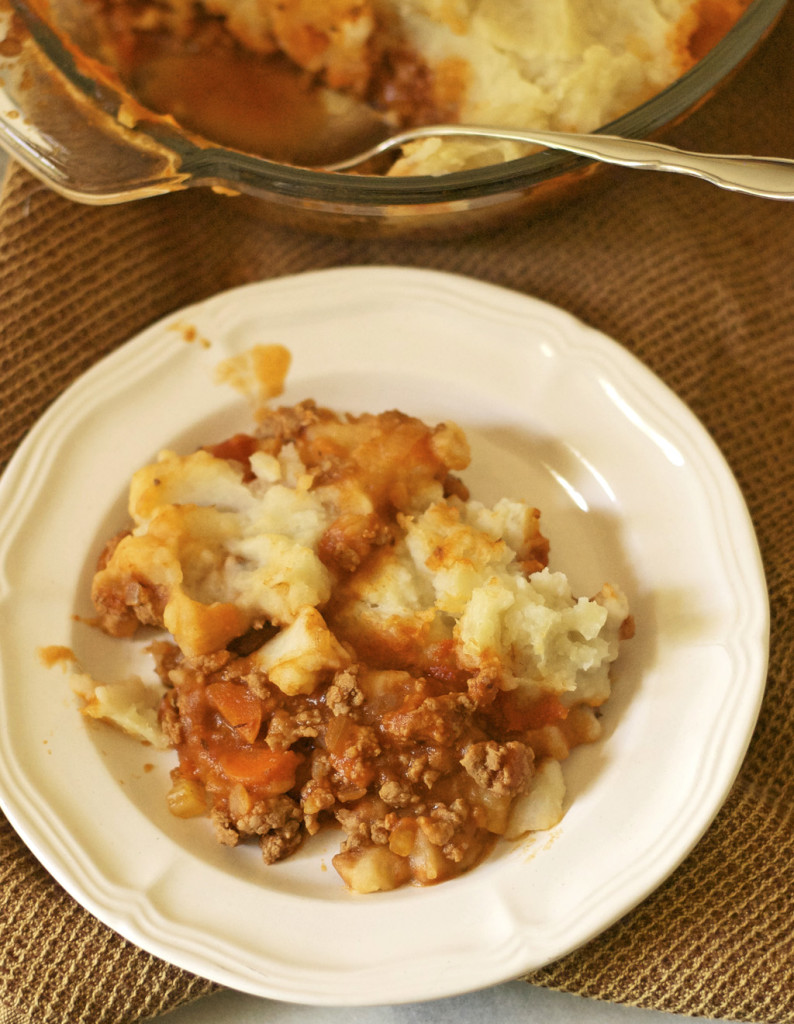 It is chocked full of winter veggie flavor, warm broth, savory meat and luscious mashed potatoes on top; and the best part?  It makes me feel warm, mentally and physically.
Whatever you decide to call this Shepherd Pie, just make sure you call it supper, or lunch, real soon!
Shepherd's Pie Recipe
Ingredients
2 pounds potatoes, I prefer Yukon gold for my mashed potatoes but use whatever kind of potato you like, peeled and cut into large chunks
3 Tablespoons oil
1 medium yellow onion, peeled and finely chopped
1 garlic clove, minced
1 celery stalk, finely chopped
2 medium carrots, cut into ¼ inch dice
1 pound ground turkey
1 (6 ounces) can tomato paste
1⅔ cups vegetable stock
1 teaspoon dried oregano
almond milk or any non dairy milk*
butter*
Instructions
Preheat oven to 400 degrees.
Place potatoes in large pot and cover with water.
Bring to a boil, reduce heat and cook until tender.
While the potatoes cook, pour the oil into a large skillet and place over medium heat.
Add the onion, garlic, celery and carrots.
Cook, stirring frequently, until the onions are translucent, about 10 minutes.
Add the ground turkey and cook until no longer pink.
Stir in the tomato paste, vegetable stock and oregano.
Season with salt and pepper.
Cook until the mixture bubbles and thickens.
Remove from the heat and pour into a 2½ quart casserole.
Drain the potatoes and make however you like mashed potatoes.
Spread the mashed potatoes over the turkey mixture covering the entire surface.
Bake until potatoes are golden about 30 minutes.
Remove from oven and let stand 5 minutes before serving.
Notes
*you will need however much you like for mashed potatoes. Salt and pepper to taste.