Disclaimer: I have not been solicited nor paid to review this product.  I like to share items that are new to me and that I enjoy and find helpful.
Now that that is out of the way…
I recently came across Immaculate Gluten Free and Dairy Free frozen cookie dough.  In the interest of culinary science (and my out of control sweet tooth) I purchased both the Fudge Brownie and Chocolate Chunk so I could be of service to the community by taste testing them.  Let me tell you it was a pleasure to be of service!!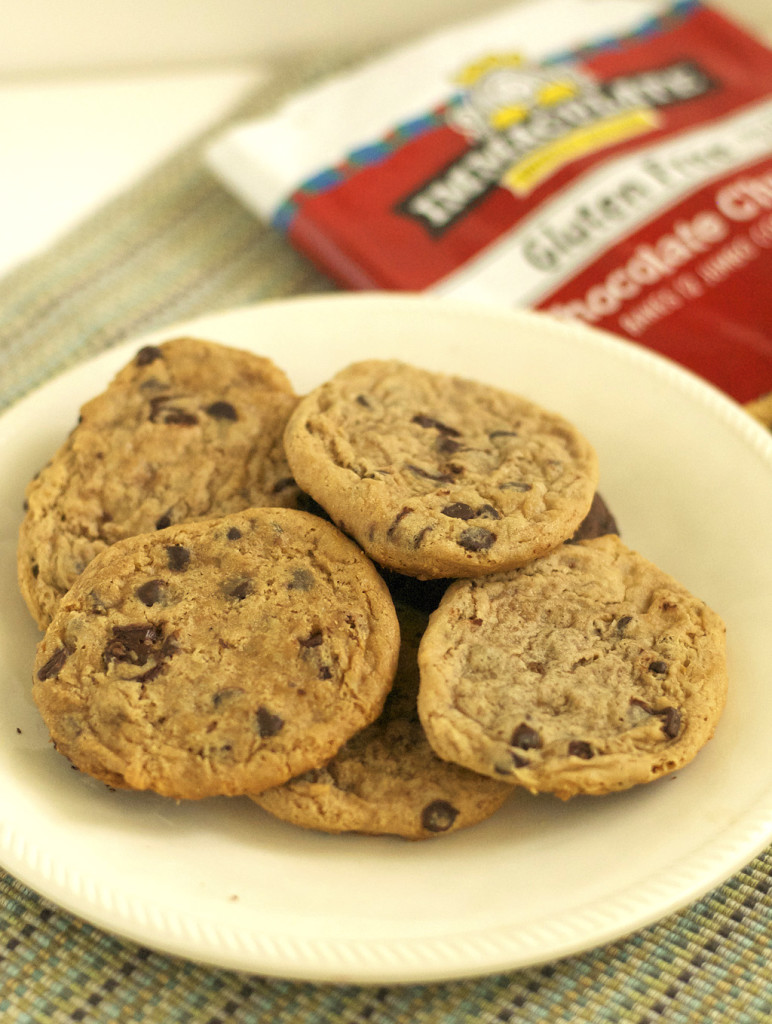 I have to say I loved them both, but not equally.  You would think chocolate in a cookie would be as good as chocolate in a brownie but not to me.
I have a deep passion for chocolate, I admit I am a chocoholic.  Anytime I see chocolate it not only calls to me but it has my name written all over it…I have to have some.
Back to the cookie dough.  The Chocolate Chunk was moist and delicious.  I was very happy with how they baked up.  I tend to prefer soft and moist rather than chewy but you could bake to suit your tastebuds.
The Fudge Brownie?  Oh My Goodness!  It was gooey, it was beyond moist, it was chocolate nirvana!! I thought they were great shortly after coming out of the oven but the next day??!!! the flavor factor tripled if not quadrupled!!  I'm very serious, there are no words to describe how heavenly these Gluten Free Dairy Free Fudge Brownies were the day after they were baked.  True, there were not that many, but that is beside the point, they were fantastically delicious! And no, I did not share any of them the day after (what I didn't eat I hid!!) I have no shame.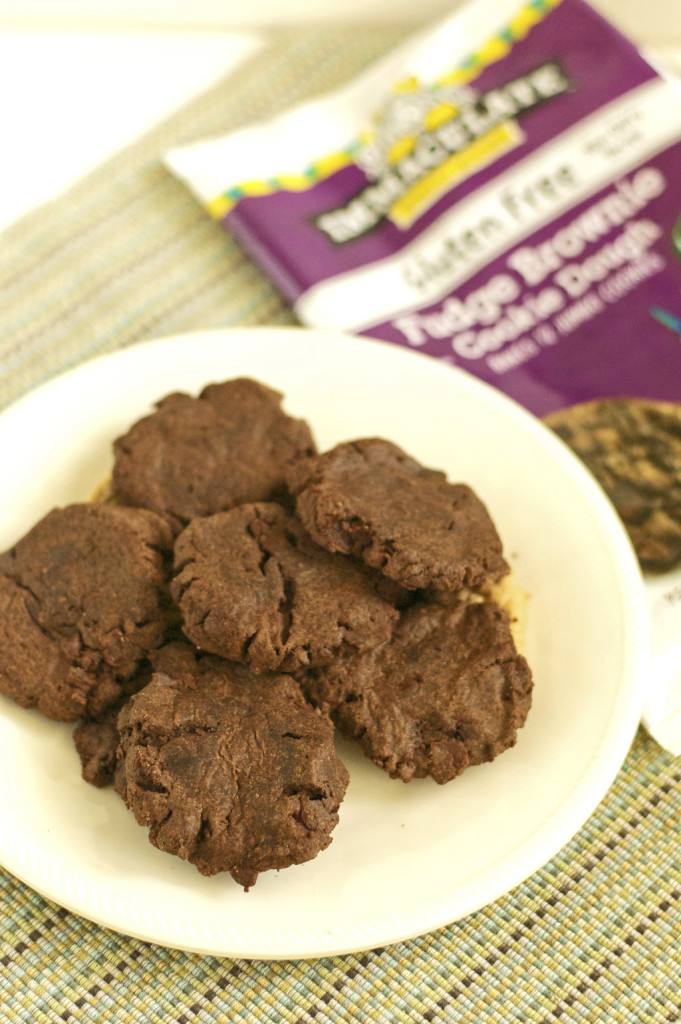 Seriously, if you are in a bind for time and need a great dessert to bring to a function or even to serve with the family meal, you will not go wrong purchasing either the Immaculate Gluten Free Dairy Free Chocolate Chunk or Fudge Brownie.
Immaculate certainly has a way with chocolate desserts that are Gluten and Dairy Free.  You owe it to yourself to give them a try!