When you want that spicy appetizer and need a crowd pleaser then you need to make these quick and easy spicy Sriracha Sausage Balls that are Gluten Free.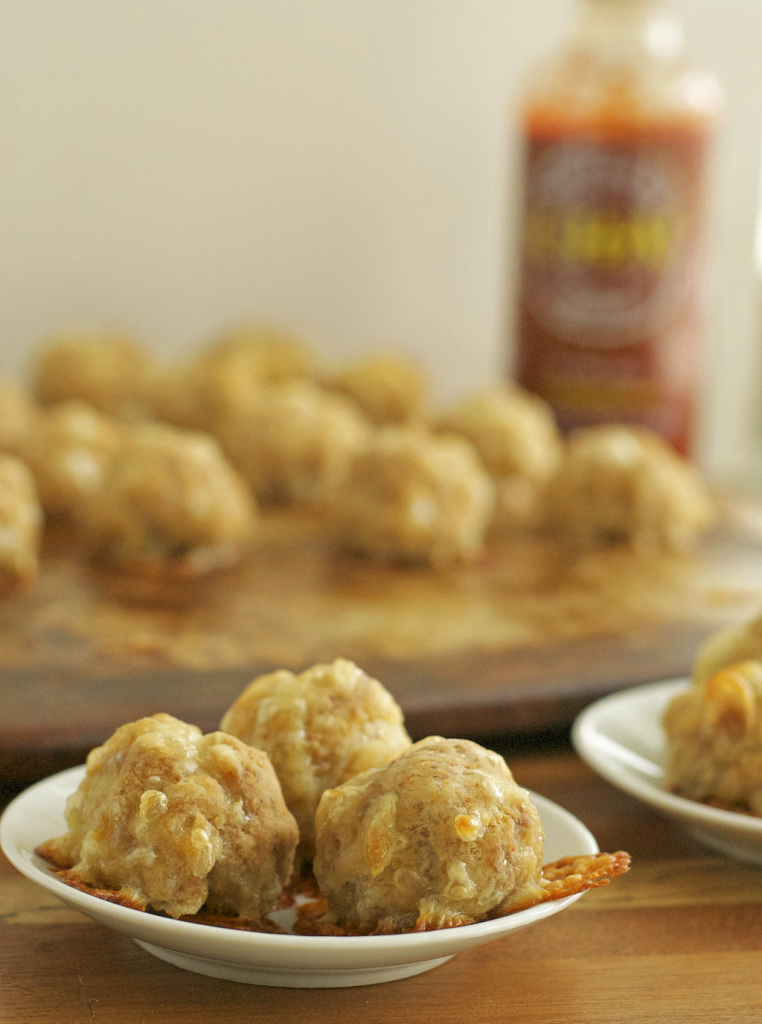 Spicy, hot and spicy that's the taste I'm going for in most of my appetizers.
I will confess, I did not always like spicy food, but once I acquired a love for it, I cannot get enough heat to consider something too hot to eat.
Most appetizers are not very memorable but these Sriracha Sausage Balls are off the chart, because I control the degree of spicy heat!!
Which translates, one bite of sausage ball one sip of water or get the fire extinguisher!!
Can you tell I LOVE the heat from Sriracha; I put it on almost everything.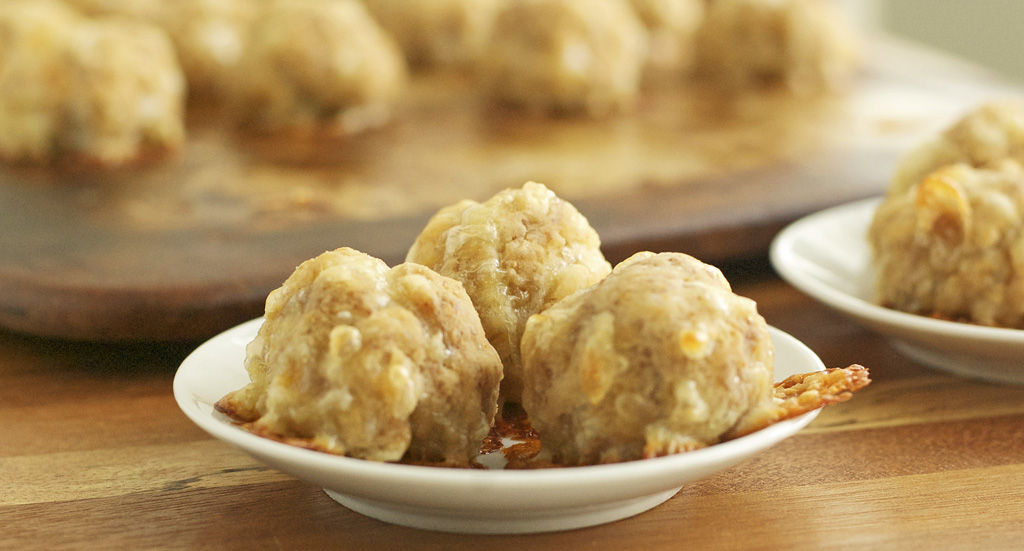 If I am going to make an appetizer, I want to be able to enjoy it and I want those I serve it to requesting the recipe!!
My dad does not like anything spicy, but will try any new dish I put in front of him.
This one was a real challenge for him.
"Boy, this is hot!" as he is wiping the sweat from his forehead and taking another bite!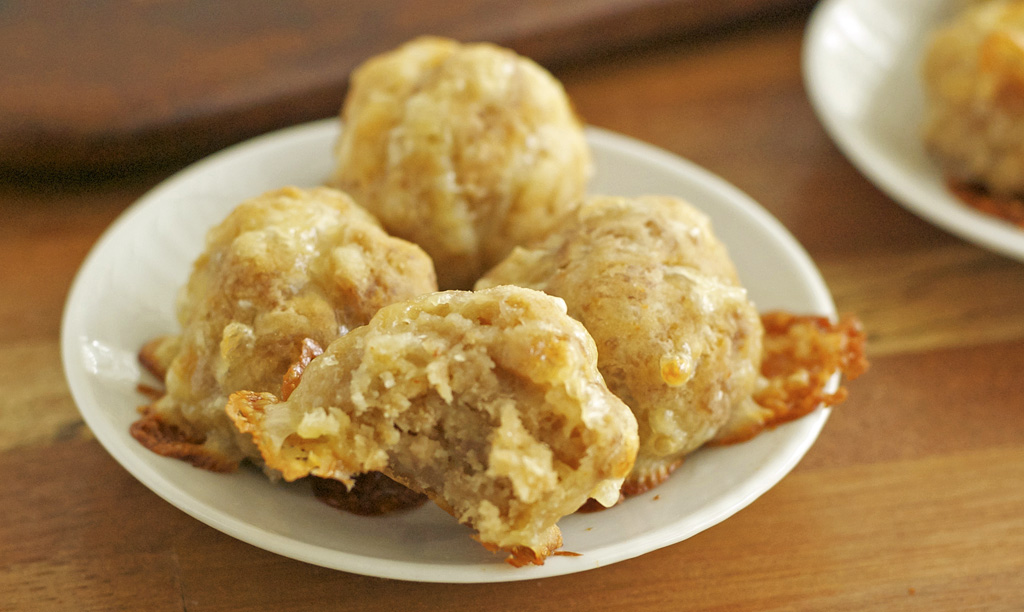 These spicy sausage balls are very easy to make and you can personalize them by the amount of Sriracha you add.
You can make them mildly spicy or red flames shooting out of your mouth hot!!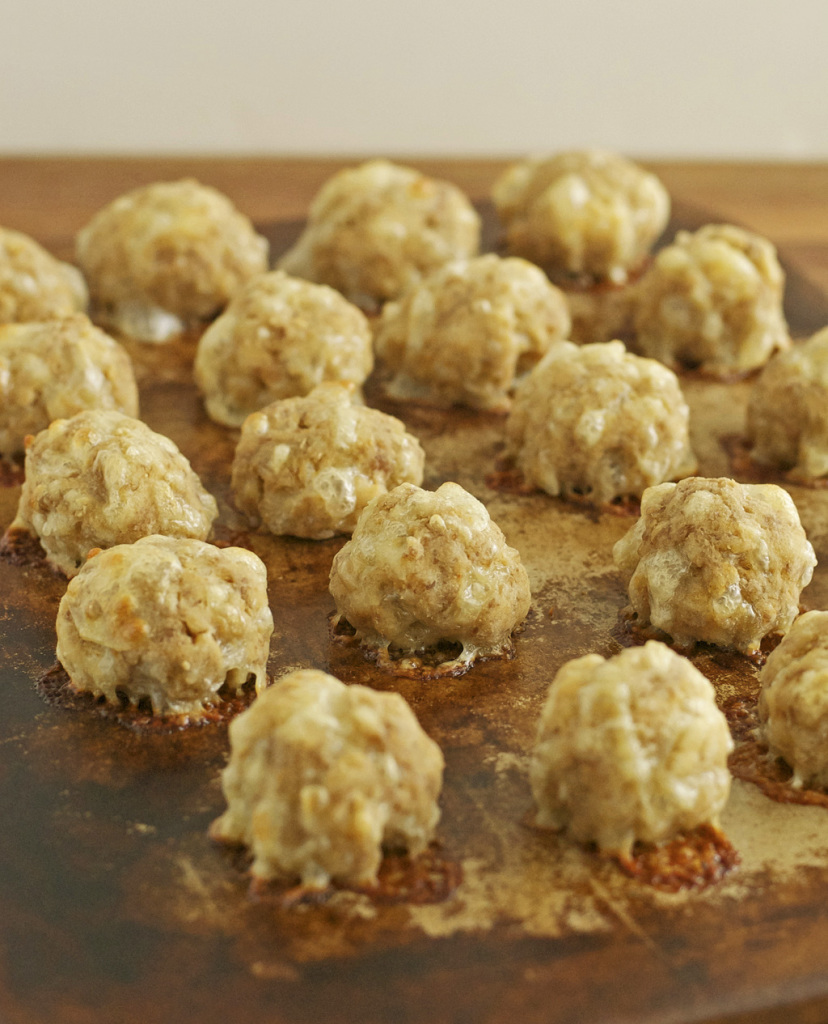 Make these for your next party, and stand back for the praises you will receive.
Sriracha Sausage Balls Gluten Free Dairy Free Recipe
Ingredients
2 cup gluten free Bisquick
16 ounces ground sausage, room temperature
8 ounces shredded cheddar cheese
⅓ cup almond milk or any non dairy milk
2 Tablespoons Sririacha or as much or little as you want
Instructions
Preheat oven to 350 degrees.
In a medium bowl mix all the ingredients together.
Roll into balls about the size of a ping pong ball.
Place on a baking sheet about 3 inches apart.
Bake 10 minutes.
Rotate baking sheet.
Bake an additional 10 minutes or until sausage is cooked thoroughly.
Sriracha Sausage Balls Gluten Free Dairy Free Recipe