Ummm, ummm, ummm are the words to best describe this moist piece of cake heaven known as a Hummingbird Cake. 
I can just imagine hearing Miss Scarlett (pronounced Skah-lett) saying "Fiddle dee dee" when told she would  be having regular pound cake instead of Hummingbird Cake.
The South is known for many wonderful foods: hush puppies, grits, fried okra, fried green tomatoes and Hummingbird Cake!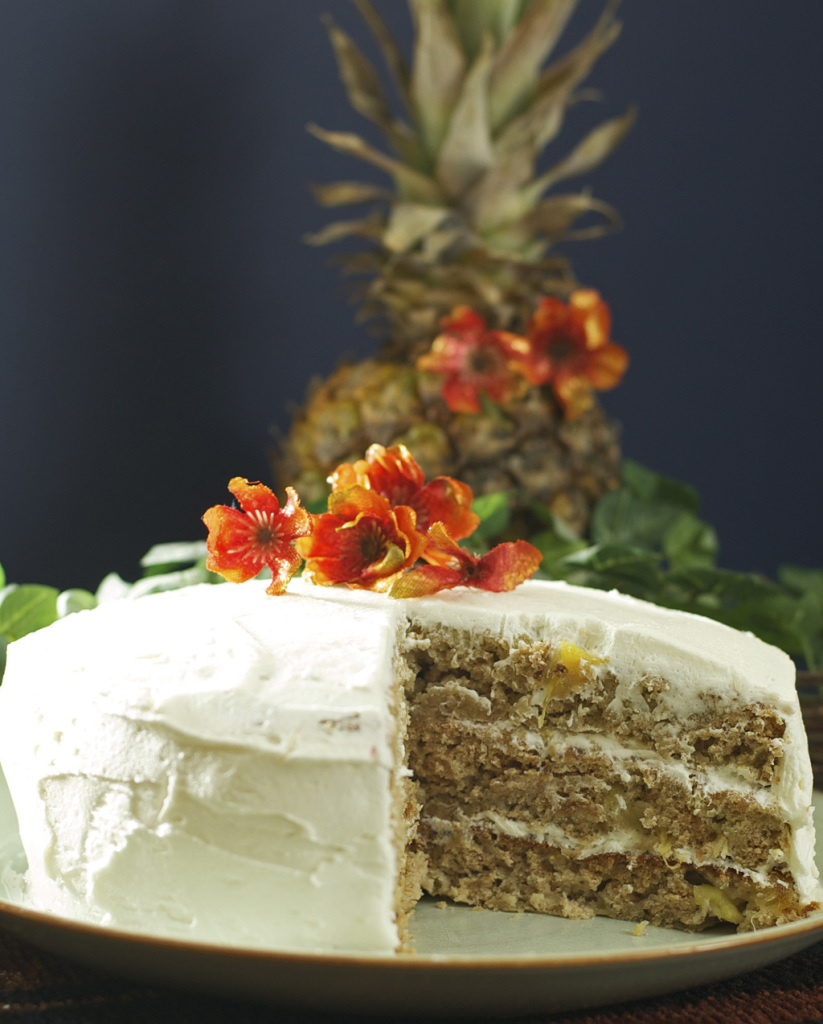 Being the nosy type person I am, I had to research my beloved Hummingbird Cake. I discovered this cake has been a tradition in the South since the mid 19th century.  This dessert has all the ingredients to make it a mouth watering confection.  It is commonly a spice cake with banana and pineapple and truly Southern in nature with pecans thrown in for good measure and taste!!  It should come as no shock that this fabulous cake is the most requested cake in the history of Southern Living magazine! 
You ever wonder how a recipe came to be named? No?  Well just call me strange because I have, and Hummingbird Cake is at the top of my list.
Did it get the name because it is so light and airy?  Or because, like a hummingbird, it quickly disappears?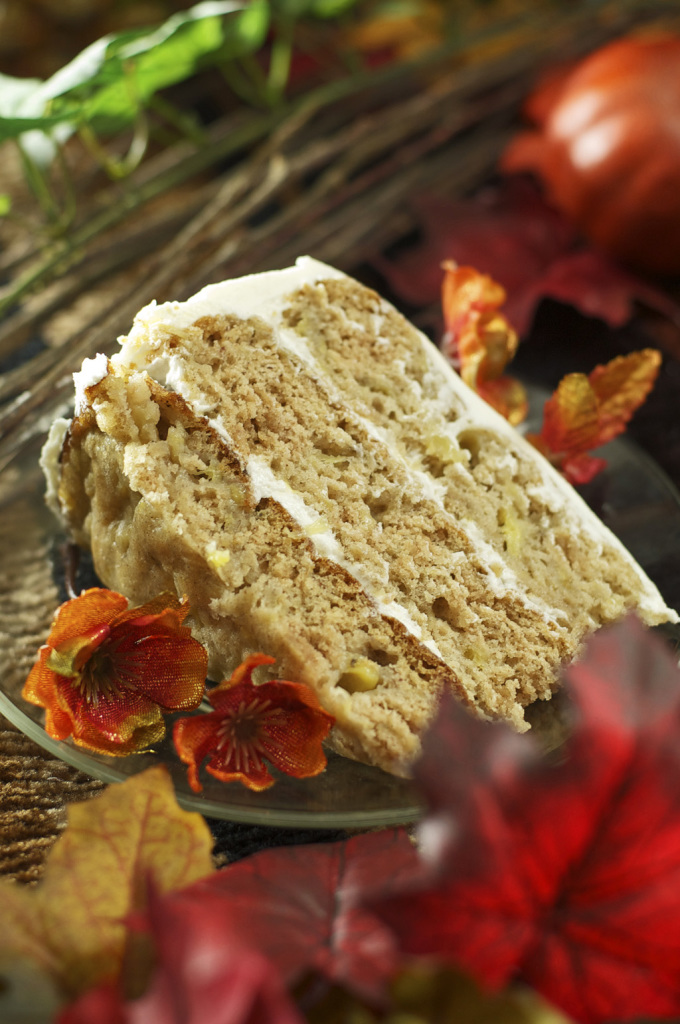 Whatever the reason, Hummingbird Cake is one of those desserts that may disappear quickly but that wonderful, delicately sweet goodness is firmly imprinted on your taste bud memory.
The great blending of cinnamon, sugar, bananas, pineapple and applesauce give this cake a moist, rich flavor that just calls out:  You KNOW you want some….like now!!
As all recipes, this was a childhood favorite, not made nearly enough in my opinion.  It was one of a few select desserts that had me finishing off my milk so I could have another slice, just a little tiny one, please, I've been sooooo good!! And of course, it won't ruin my supper.  Could I have some Hummingbird Cake for breakfast, please?  You know it has all those healthy fruits in it, how could it be bad for a kid?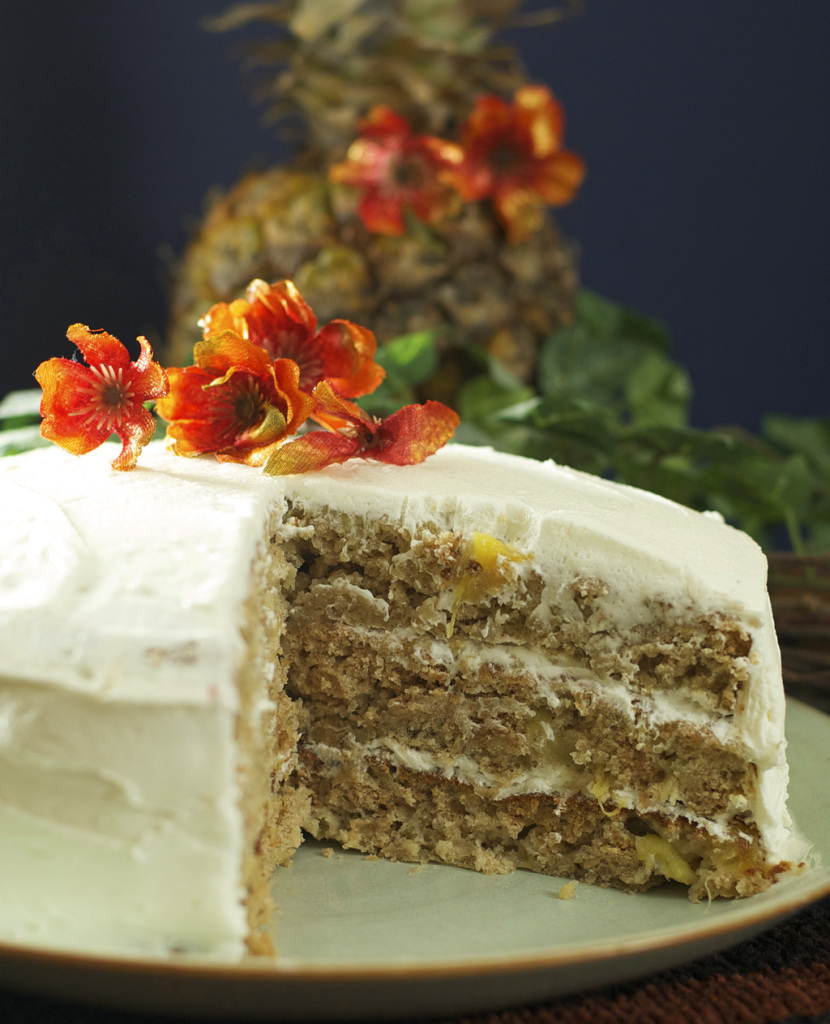 I was afraid that making it Gluten Free would change if not the flavor, definitely the texture, but I was wrong, oh so wrong.  This cake is just as I remembered it tasting with the added bonus of being Gluten and Dairy Free.
Yes, indeed this Hummingbird Cake has it all: light texture, moist goodness, melt in your mouth sweet confection, pecans, cream cheese-type frosting sandwiched between those heavenly layers of spiced bananas, pineapples and applesauce/flour layers.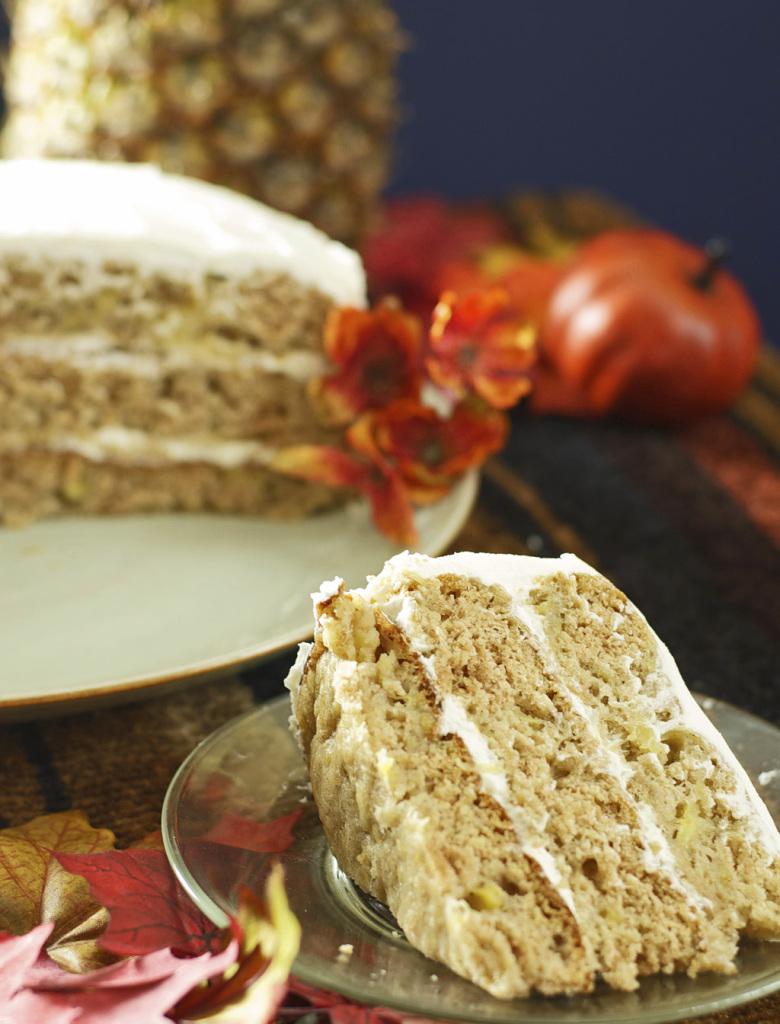 Smile on my face and cup of coffee in hand, please.
Welcome to a little slice of Southern cuisine!!  I dare you to eat this Hummingbird Cake without a smile on your face and a happy feeling in your tummy.
Hummingbird Cake Gluten Free Recipe
Ingredients
Cake Ingredients
3 cups Pamela's Artisan Flour Blend
1 teaspoon baking soda
½ teaspoon salt
1¾ cups sugar
1 teaspoon cinnamon
2 eggs
½ cup unsweetened applesauce
3 Tablespoon oil
1¾ cups mashed banana (about 5-6 bananas)
1½ teaspoons gf vanilla extract
8 ounce can crushed pineapple, undrained
Icing Ingredients
2 sticks unsalted butter, room temperature
1 cup shortening
3 cups powder sugar
1 Tablespoon gf vanilla extract
4 Tablespoons buttermilk*
Instructions
Cake Directions
Coat 3 (9 inch) round cake pans with cooking spray.
Combine flour and next four ingredients in a large bowl.
Stir together eggs, applesauce and oil; add to flour mixture stirring just until dry ingredients are moistened. DO NOT BEAT
Stir in mashed banana, vanilla and pineapple.
Pour batter evenly into prepared pans.
Bake at 350 degrees for 20-25 minutes or until cake tester inserted in center comes out clean.
Cool layers in pans on wire racks for 10 minutes.
Remove layers from pans; cool completely on wire racks.
Icing Directions
In a mixer beat butter until soft and creamy.
Add shortening and beat again. The longer you beat the shortening the lighter it will make the frosting. I beat mine for about 3 minutes.
Add vanilla and mix well.
Add powder sugar 1 cup at a time. I place a towel over the bowl to prevent a huge mess from the sugar flying every. You still might have a small mess but nothing like what you would have if you don't cover it at all.
Add milk one tablespoon at a time. If you don't like the consistency you can add more buttermilk one tablespoon at a time until you get the consistency you are looking for.
Notes
*Pour 1 teaspoon in a ⅓ cup measuring cup. Fill the ⅓ cup measuring cup with almond milk or any non dairy milk.