Moist, fluffy, sinfully delicious Red Velvet Cake made Gluten Free!

I started making Red Velvet Cakes while I was in high school for a very special friend.  I guess you could say Red Velvet Cake was my claim to fame in my group of friends.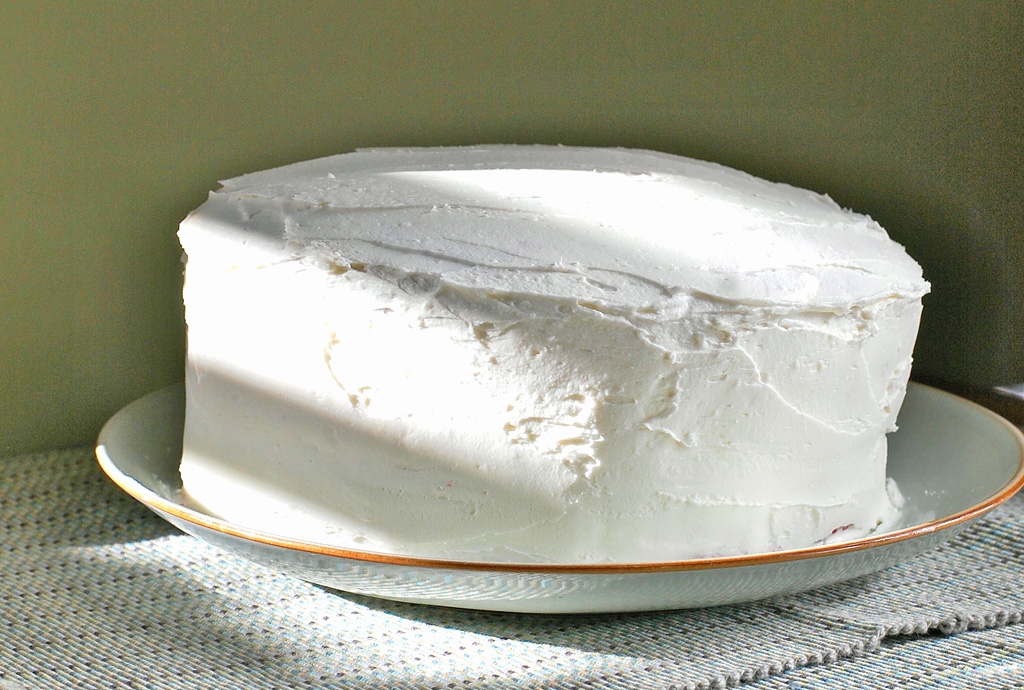 We grew up, moved on, lost touch with one another until a few years ago when we reconnected.  Of course the Red Velvet Cake was remembered (and requested) but now I'm gluten free!! I hadn't made this cake in years, no really YEARS!
I love challenges and here was one.  Could I recreate the Red Velvet Cake in all its moist fluffy goodness so that I could eat it and the friend would not know it was gluten free?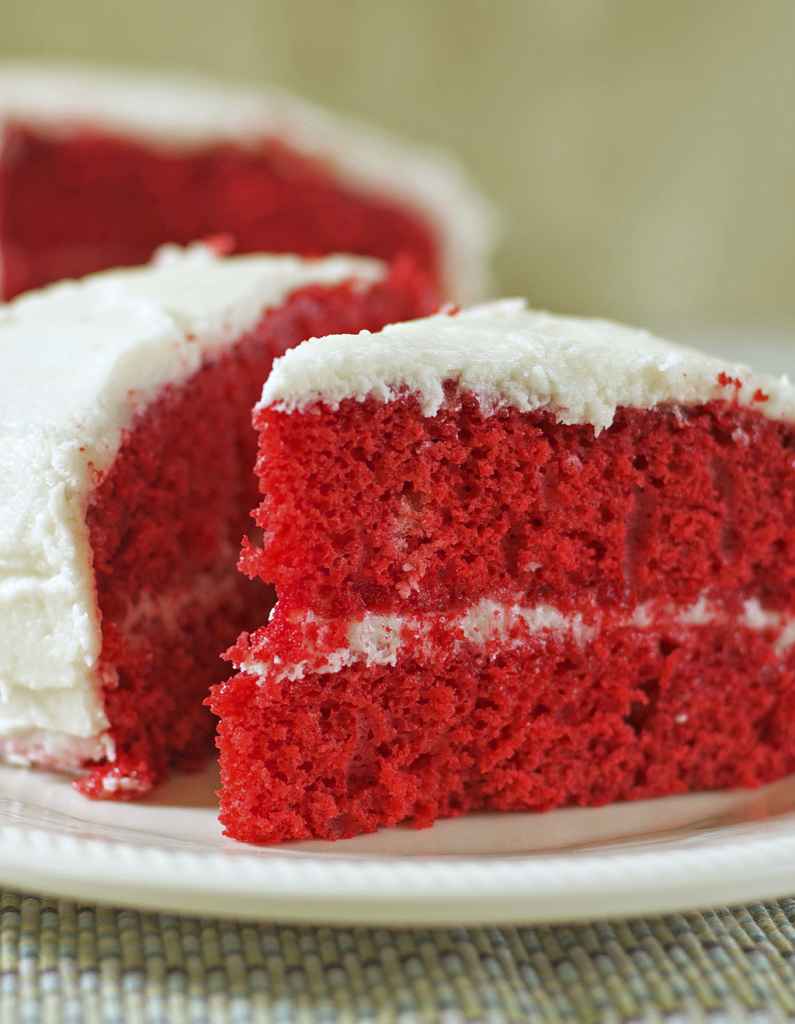 I blew the dust off the original recipe and went to work.
With love in my heart, prayers going up and some holding of breath, the challenge was on.
It looked like I remembered the batter appearing as I was whipping it up.  It smelled like  THE Red Velvet Cake I remembered, before, during and after baking.  I burnt my fingers testing for doneness, just like I remembered!! Why are some things so difficult to learn? It came out of the oven….looking like my Red Velvet Cake of years gone past!!! Yippee!!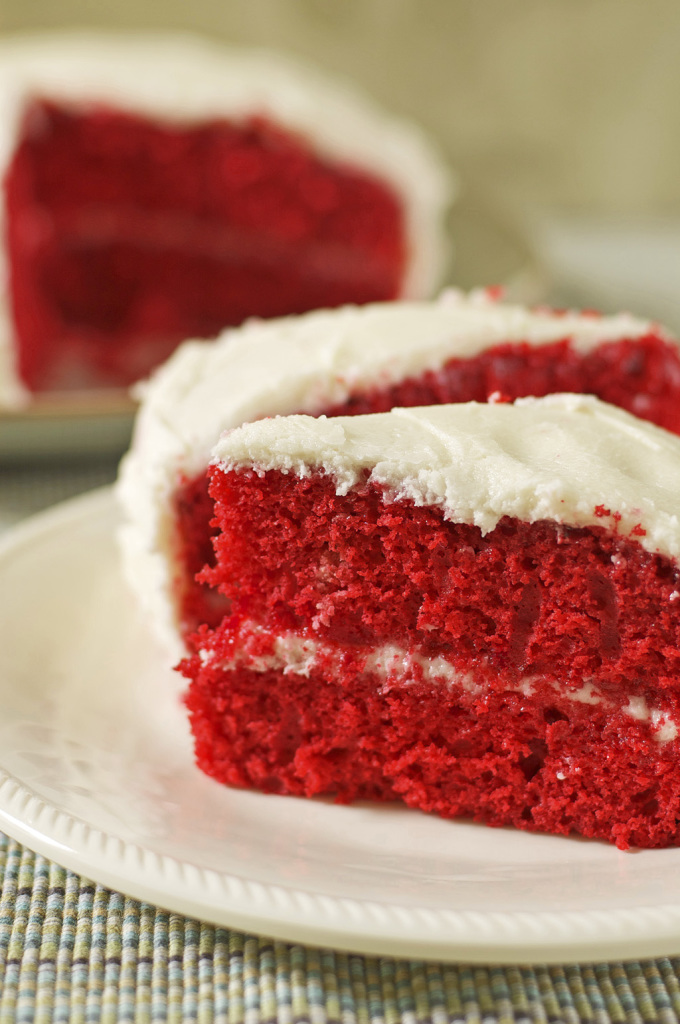 Now for the real test.
My friend, who can be very critical, tried it and stated this red velvet cake was just as they remembered it!!!
They loved the moist texture, the sweet taste, the fluffiness!!  They felt they were transported back in time!!!  A huge success!!
What? Did I tell them it was gluten free?
Would you have?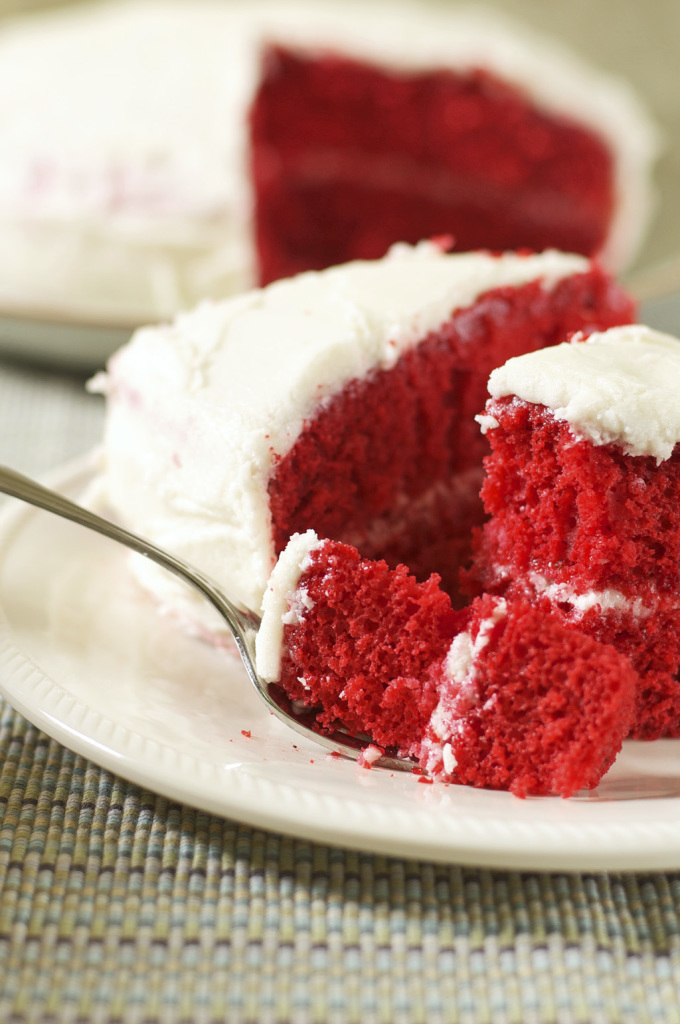 Yes, I did let them know it was gluten free … after about the third slice!!!
Y'all, I can't tell you how happy this cake made me; it was everything I had envisioned!!
You really need to try this wonderful Red Velvet Cake real soon and sit back and absorb all the compliments!
Red Velvet Cake Gluten Free
Ingredients
Cake Ingredients
1 box gf yellow cake mix (I used Betty Crocker)
2 eggs
1⅓ cups buttermilk*
1 teaspoon baking soda
1 teaspoon cocoa
1 Tablespoon white vinegar
3 Tablespoons red food coloring (1 bottle)
Icing Ingredients
2 sticks unsalted butter, room temperature
1 cup shortening
3 cups powder sugar
1 Tablespoon gf vanilla extract
4 Tablespoons buttermilk*
Instructions
Cake Directions
Mix cake mix an cocoa together in a large mixing bowl until there are no lumps.
Add eggs, buttermilk* and food coloring.
Beat well.
Mix the baking soda and vinegar together in a small bowl.
Fold baking soda and vinegar mixture into cake mixture.
Pour into a greased 9x13 or 9 inch round baking pan**
Bake at 350 degrees for 25-35 minutes.
Icing Directions
In a mixer beat butter until soft and creamy.
Add shortening and beat again. The longer you beat the shortening the lighter it will make the frosting. I beat mine for about 3 minutes.
Add vanilla and mix well.
Add powder sugar 1 cup at a time. I place a towel over the bowl to prevent a huge mess from the sugar flying every. You still might have a small mess but nothing like what you would have if you don't cover it at all.
Add milk one tablespoon at a time. If you don't like the consistency you can add more buttermilk one tablespoon at a time until you get the consistency you are looking for.
Notes
*Pour 1 Tablespoon and 1 teaspoon of white vinegar in a two cup measuring cup. Fill until it reaches 1⅓ cup with almond milk or any milk.

**Using the cake mix will make a thin cake if using two 9 inch cake pans. If you want a layered cake with thicker layers you will need to double the recipe.