Deliciously easy Glutino Gluten Free Stuffiing.
To me the most difficult and challenging part of being gluten free are the family gatherings at Thanksgiving and Christmas.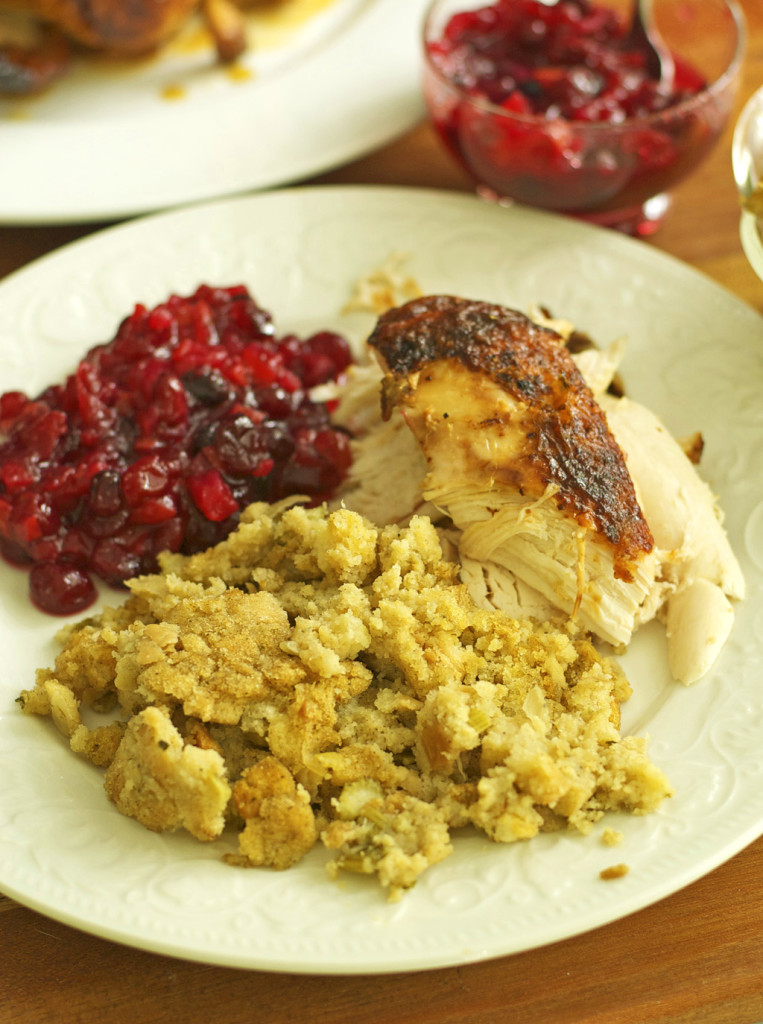 Ever since I was a child, we have always gotten together with my great grandparents, grandparents, parents, assorted aunts, uncles and cousins.  Since my mom is the eldest of six, we have a whole lotta family!!!  A small gathering is 25 people!  With that large a group everyone chips in and brings a dish or two.  These dishes have become part of our tradition, we know and expect, a certain person to bring the same dish every year.  We look forward to it, and our tastebuds really look forward to it!!  Whoa be unto the person that does not bring their standard, expected dish and tries to bring a new recipe to the gathering!!!  Such things are frowned upon, talked about  and the offender does NOT have that wild hair for the next gathering. A new dish indeed, what were they thinking?  I guess you could say our family takes food, especially holiday food, SERIOUSLY.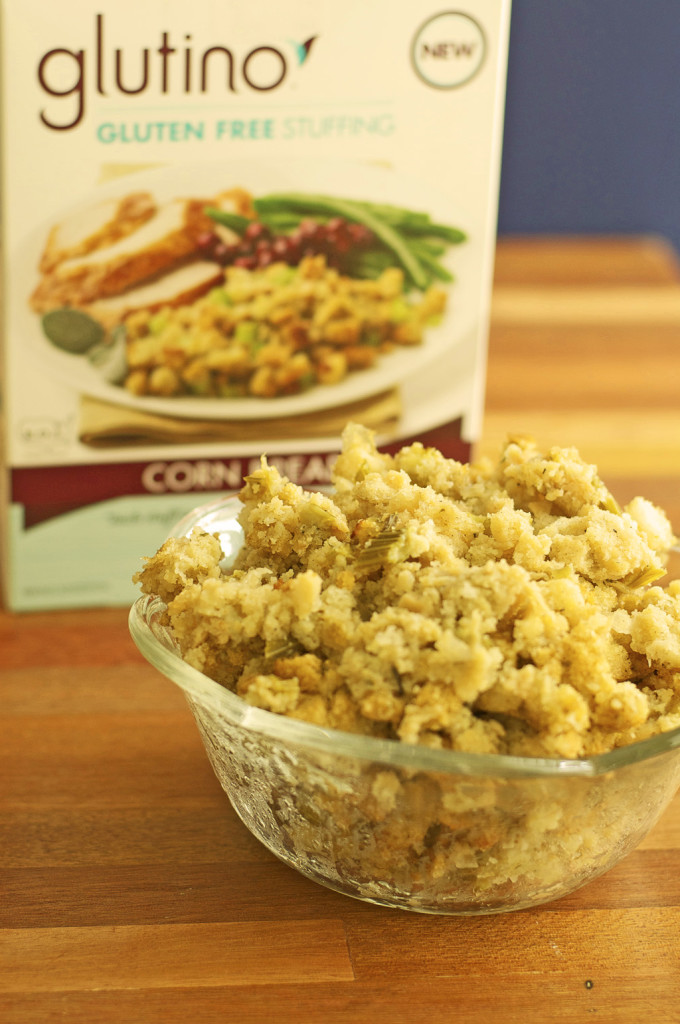 So back to the grief of being gluten free at the holidays…  I discovered every dish I loved and expected to enjoy at  our family feast usually had gluten in it!!  I'm not proud to admit, I had one very big and, several small pity parties, with tears, wailing, balloons and streamers over my misfortune.  Oh, what would I do?  Go and watch everyone eat or go and eat the offensive food and suffer (and I do mean SUFFER) the consequences?
I think not!! I snapped out of my debbie downer moment and realized I could, and would,  own the holidays!!
I may not be able to eat the usual,  but I could still have some great tasting holiday dishes.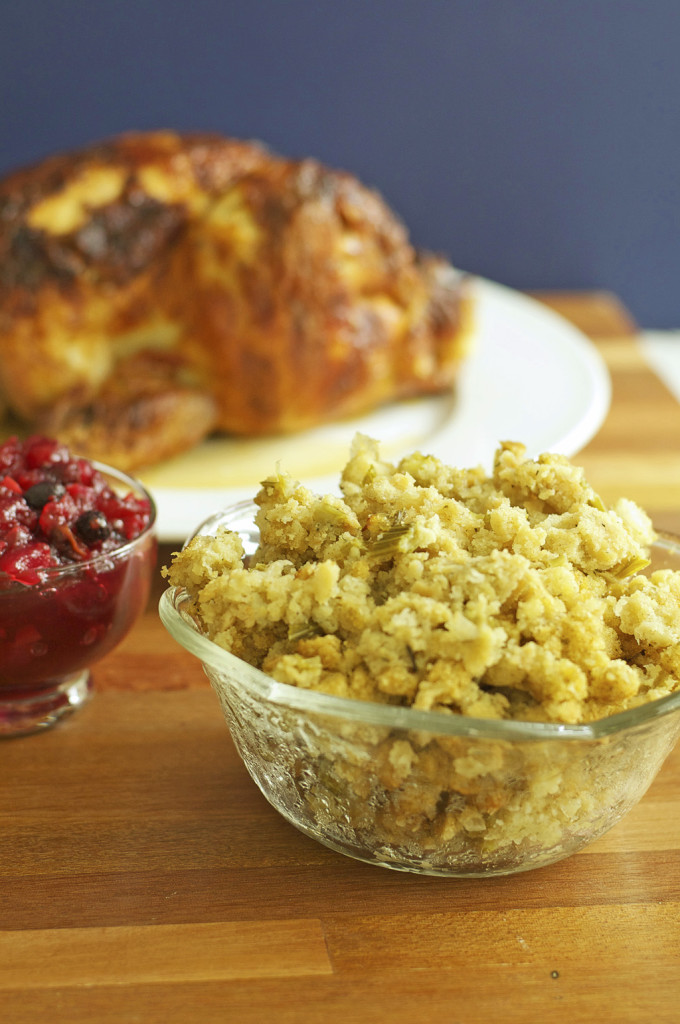 I started pouring over recipes, looking for ways to make my favorite things gluten free.  I had some successes and some not so… ah heck, they were out and out failures!
Stuffing was the biggest disappointment.  When I tried to recreate the family favorite (you know the Pepperidge Farm stuffing mixes) well, it just was not the same. I made gluten free cornbread and bought gluten free bread to dry and make breadcrumbs, I added the onion, celery, chicken broth, seasonings…. it smelled good but it was, in a word, AWFUL!!!
I was running out of time.  Turkey day was fast approaching.  I was selfish, I wanted to eat my stuffing and not suffer because it had gluten in it.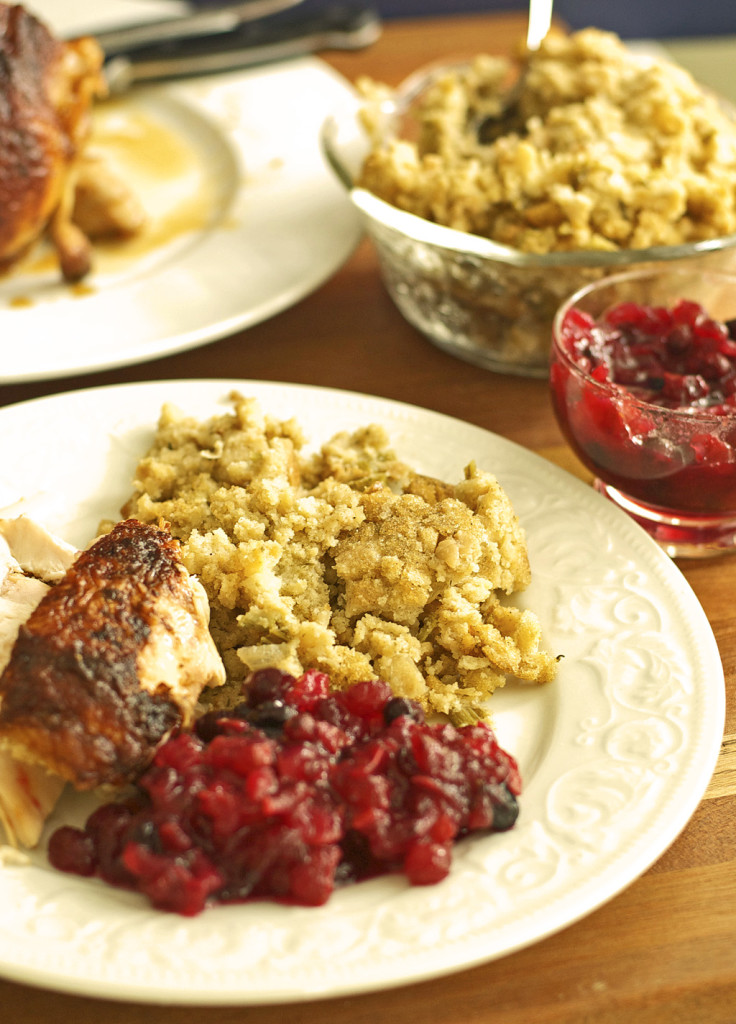 Enter Glutino's Gluten Free Stuffing mix.  OH. MY. WORD.  It was delicious, I nearly ate the entire pan myself.  It was easy to make, tasted just like what I had grown up eating and it was GLUTEN FREE!!! I was in Thanksgiving-Day-is-coming-soon heaven!
If you love stuffing, if you are enjoying the gluten free life, this is the stuffing for you.
I will tell you, this is so good, you WILL have to hide the pan because everyone will try to eat it and leave the gluten loaded stuffing to dry out on the table!!
Disclaimer: I did not receive any compensation for making and reviewing this product.
Glutino Gluten Free Stuffing
Ingredients
2 Tbsp of unsalted butter
2 large eggs
1½ cups of chicken or vegetable broth
1 cup diced onion
1 cup diced celery
l box Glutino corn bread Gluten Free Stuffing
Instructions
Preheat oven to 350 F
Lightly grease one 8x8 baking pan.
In a heated skillet add the 2 Tbsp of unsalted butter and sauté onions and celery until translucent.
Let the vegetables cool.
In a mixing bowl empty package of stuffing mix. Add cooled sautéed onions and celery, eggs, chicken/vegetable broth.
Let stand one minute.
Stir until all the liquid has been absorbed.
Place in greased baking pan and pack down.
Cover with foil, bake for approximately 25 minutes.
Uncover and finish cooking for an additional 8 minutes or until it reaches an internal temperature of 165 F.