Absolutely scrumptious Gluten Free Pecan Shortbread Cookies.
I never realized my mom loved pecan shortbread cookies until we became gluten free. I mean, hello, it was not a cookie I grew up eating. So you can imagine my shock when we were in the grocery store one day, on the cookie aisle (don't ask) and she looked longingly at some pecan shortbread cookies. With a sigh, she said those are my favorite cookies. Me: Since when? Mom: I use to eat them all the time when I was a kid. Me: So why didn't we have then when I was growing up? Mom: I never could find them in the stores and now that I have found them again, I can't eat them because of the gluten!! Me: Bummer for both of us.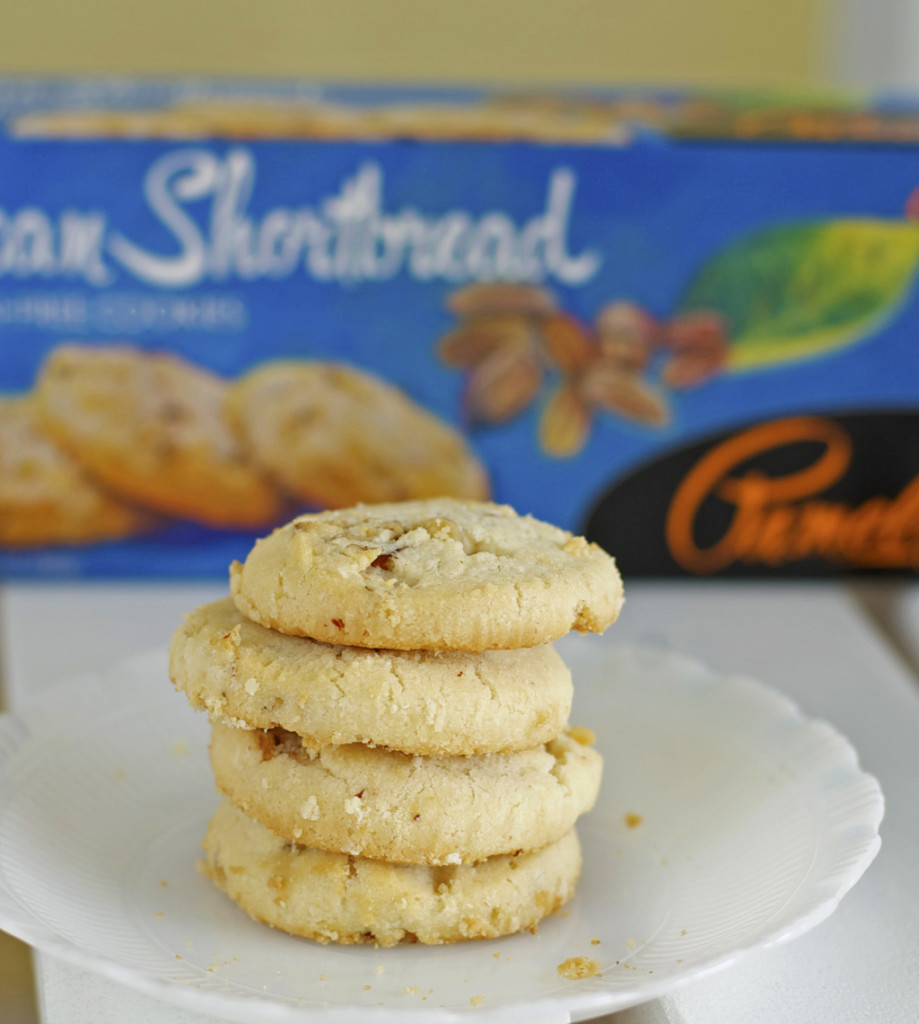 Cookies, especially Papaw's No Bake cookies have always been my go to dessert.  So I really wanted to try these pecan shortbread cookies my mom was practically drooling over.
Enter vacation time!! One of the great things about vacations is going into different grocery stores and seeing an ENTIRE aisle with nothing but Gluten Free products!!
It took me 10 minutes to get half way down that aisle!!
OH MY GOODNESS—they had gluten free Pecan Shortbread Cookies.  Of course we bought some!!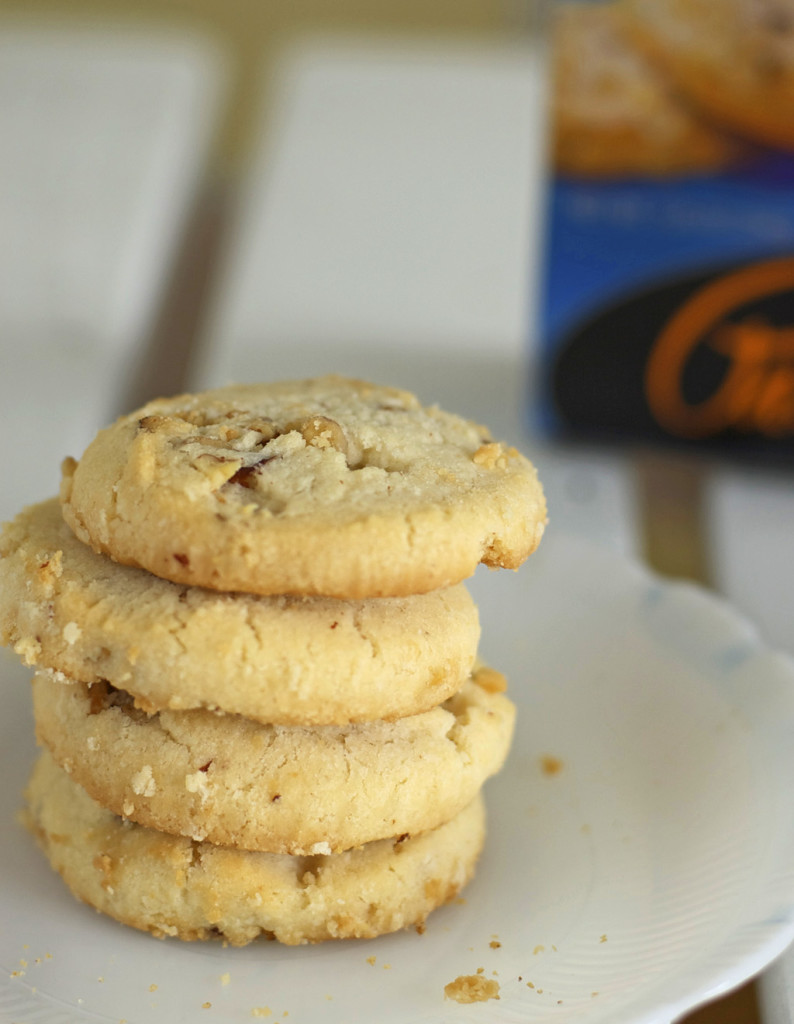 These cookies were Pamela's Pecan Shortbread cookies. We were fairly certain they would be wonderful because we use Pamela's Artisan Flour in all of our recipes calling for flour.
We were not disappointed at all.
These cookies are buttery, sweet and loaded with pecan bits. So good, my mom smiled for 30 minutes and said thank God we do not have these at our home grocery store or she would be gaining weight!!  The cookies were fantastic but since they contained milk, I could only have a very small taste.
Hmm, I think there will be a pecan shortbread cookie recipe that is gluten and cow's milk free in the future.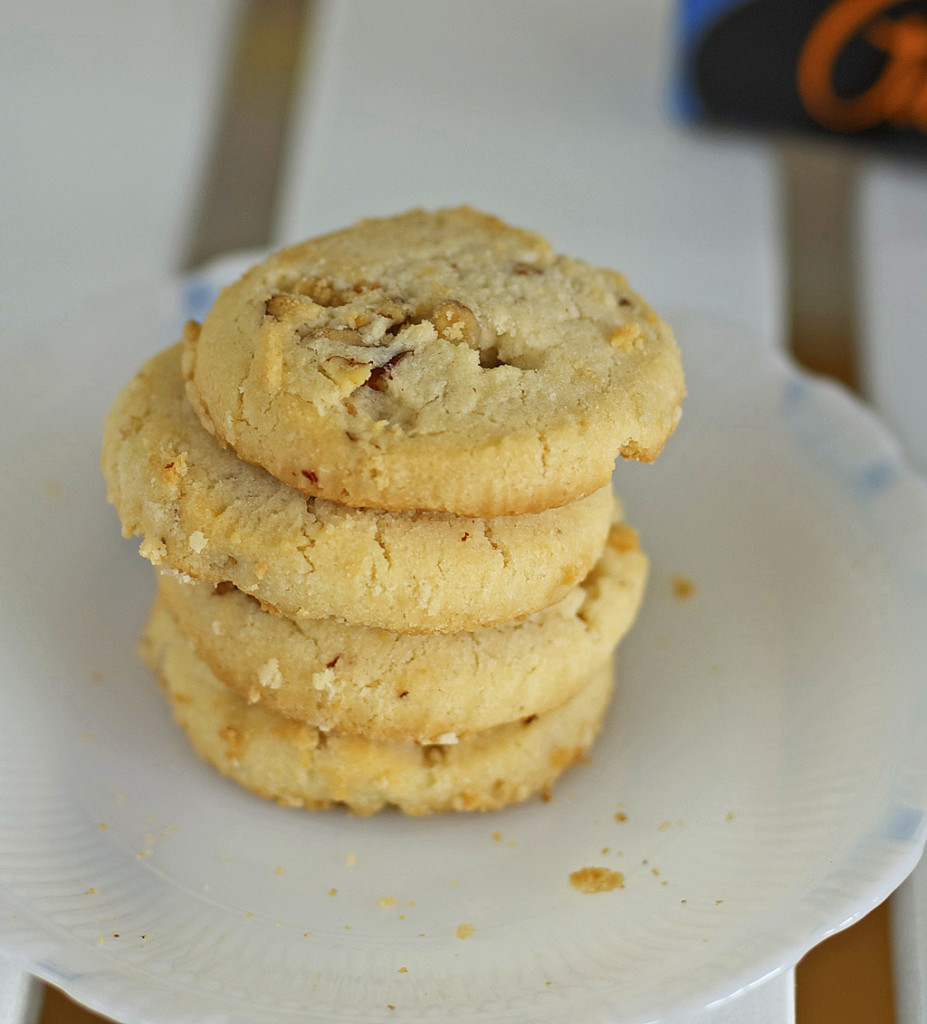 ***DISCLAIMER***
We like to share new products we find and enjoy. We were not compensated for trying and reviewing these cookies.