I think what I enjoy the most about going out of town is new food ideas and being exposed to new food products.
Such is the case with lucy's Chocolate Chip.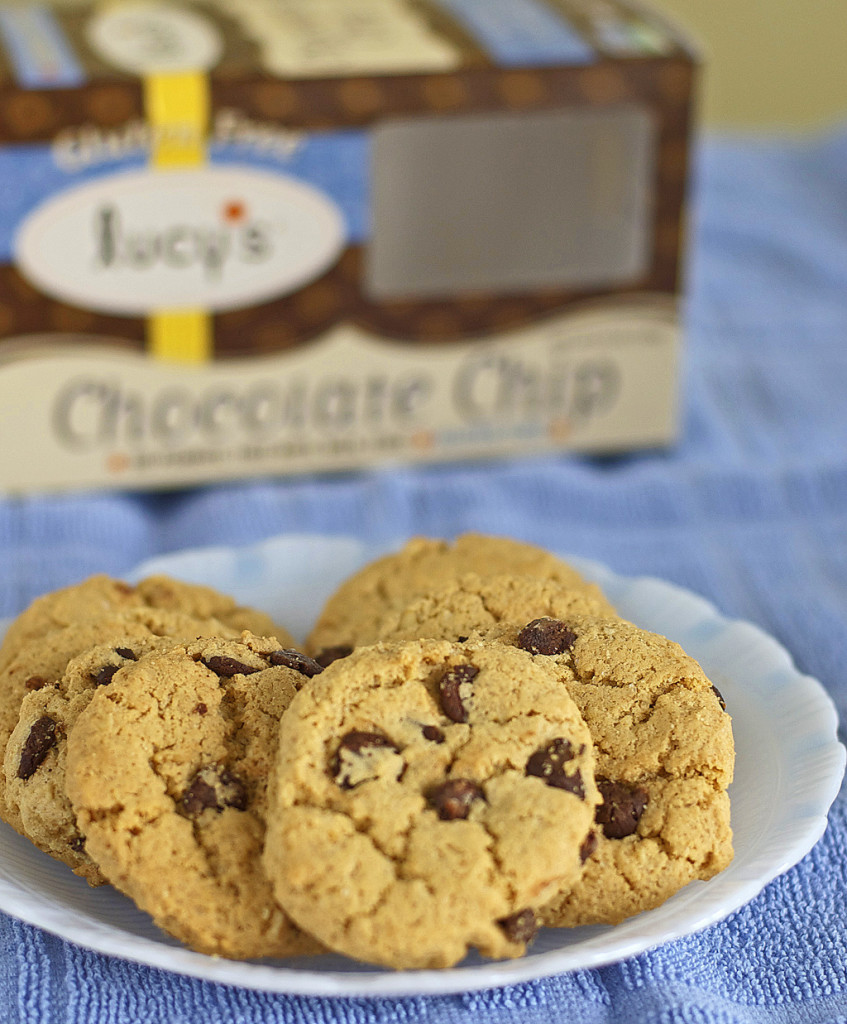 We bring a lot of food with us when we go on vacation at the beach but we still have to go to the local produce stands and grocery store for some things.  At a local chain grocery store, they had a much larger selection of gluten free products than I have at home.  I admit, I went a little crazy!! Ohh, ahh, I gotta buy this to try, oh and this and o.m.g who would have thought anyone would come out with this gluten free, throw that in the buggy too!  Yeah, a little crazy.
Now, we all know packaging has a lot to do with product presentation and there is also the name recognition.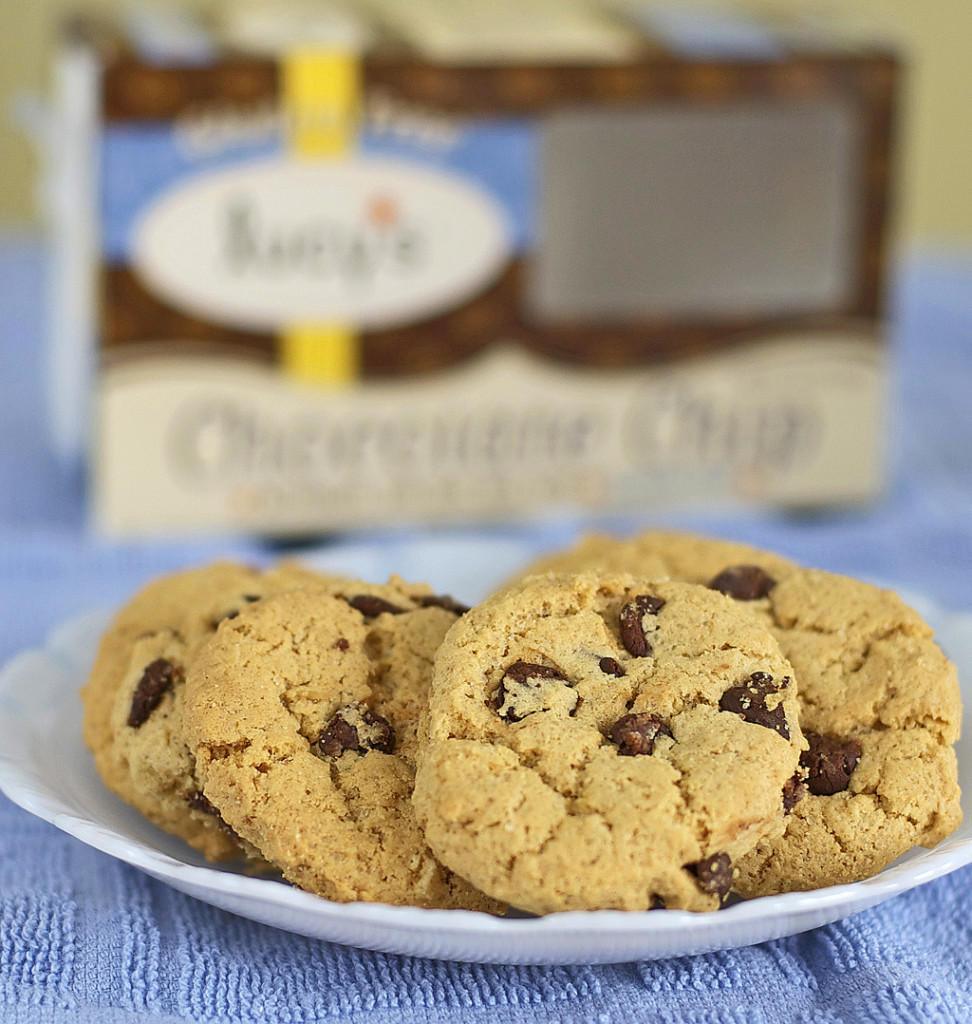 I do not usually buy gluten free cookies, one the price is usually out of my budget, I would rather make my own and if the cookie is a dud, I may as well have eaten my money (gross, all those germs) but you get my point.
Well, I saw this cute little box of cookies on the gluten free aisle and on closer inspection, I knew I had to try them for a couple of reasons.
1. As well as being gluten free they contained NO peanuts, tree nuts, milk or eggs.
2. There were only 15 cookies in the package, so I could not make a pig of myself.
3. Since I am cow's milk intolerant a cookie that is gluten AND milk free are an unbelievable treat for me!
4. The maker of these cookies is a physician and mother who understands our dilemma.
The cookies are packaged in a plastic tray sealed in plastic inside a cute box, so there were no broken cookies in my package.  This may not be a big deal to some people, but I can remember my brother growing up would refuse to eat any cookie or cracker that was broken. He was so weird- to me a cookie is a cookie, broken or whole.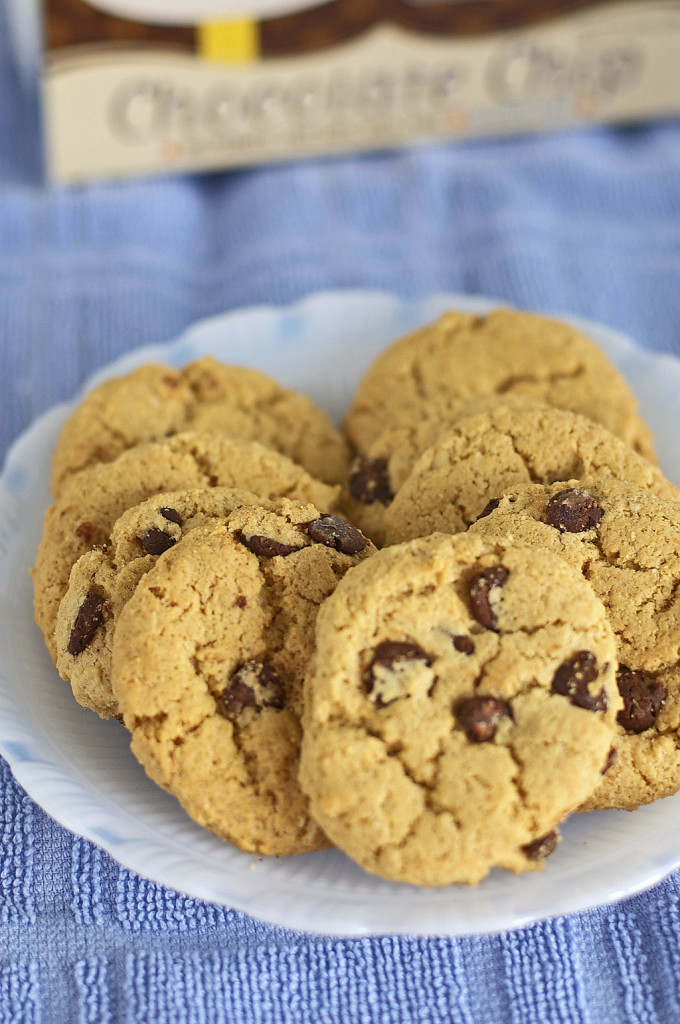 These cookies were SO good. Full of a buttery and chocolate chip flavorful blend.  They were perfect dunked in some almond milk or with a cup of coffee, oh yeah I tried them both ways!!
I will definitely be asking my hometown chain store to get some of these and if they don't, amazon here I come!
If you have access to lucy's Chocolate Chip cookies, you owe it to yourself to try them!!
****DISCLAIMER***
As in the past, I like to share good products I find with my friends on this blog. I have not been compensated to review this product.