Sometimes I just don't have time to create something my mind and stomach think they want!!
That was the case when I was shopping at my nearby Earth Fare.  Now going to Earth Fare is a very planned event for me as it is about 45 minutes away.  I have to make that trip count with the cost of gasoline.  There are many products that I can only purchase there, such as the brand of goat's milk yogurt I use in a lot of recipes.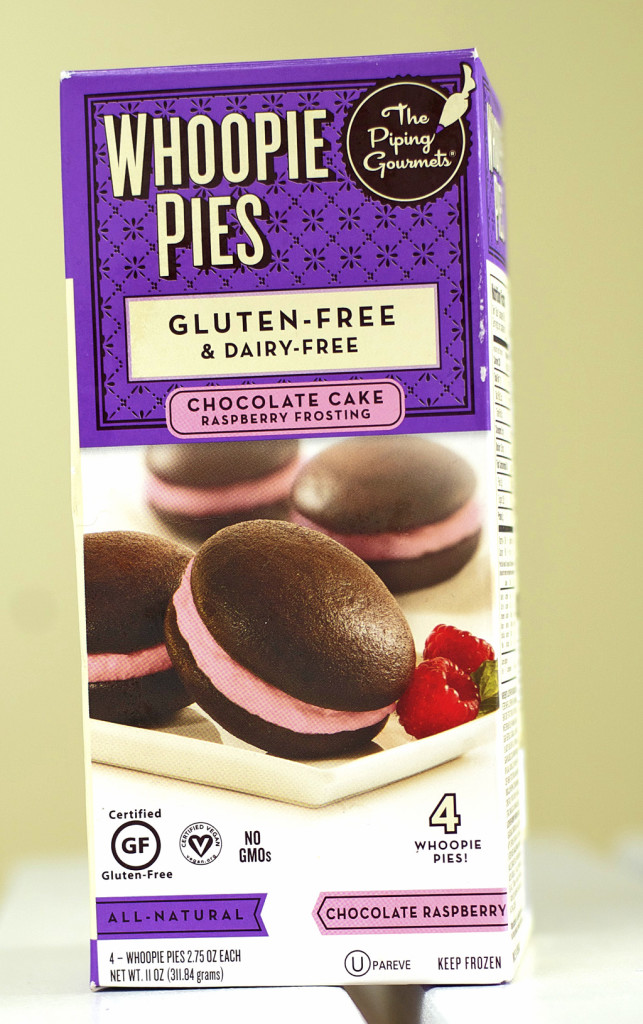 I had taken one of my pilgrimages to Earth Fare and I was browsing around, seeking out new recipe ideas, when be still my heart… I spied some Whoopie Pies in the freezer.
I grew up on Whoopie Pies, my grand mom could really make those things and I have the pictures of a chubby me to prove I REALLY enjoyed them!! But that's another story.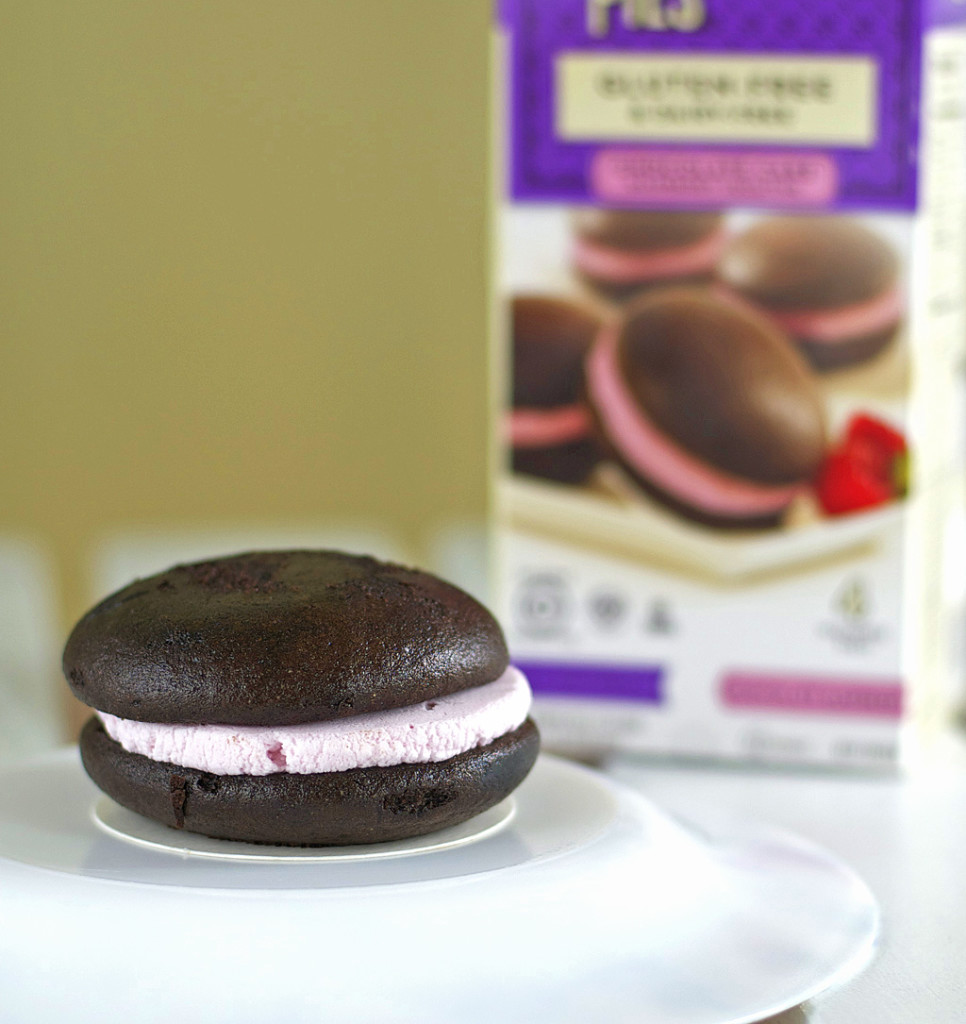 This jewel I was eyeballing was Gluten AND Dairy Free and chocolate.  I HAD to purchase and try them.
The pies were chocolate and raspberry and they did not disappoint.
The cake was moist, sinfully chocolate and the raspberry filling was just right, not overpowering but more than just a hint of raspberry.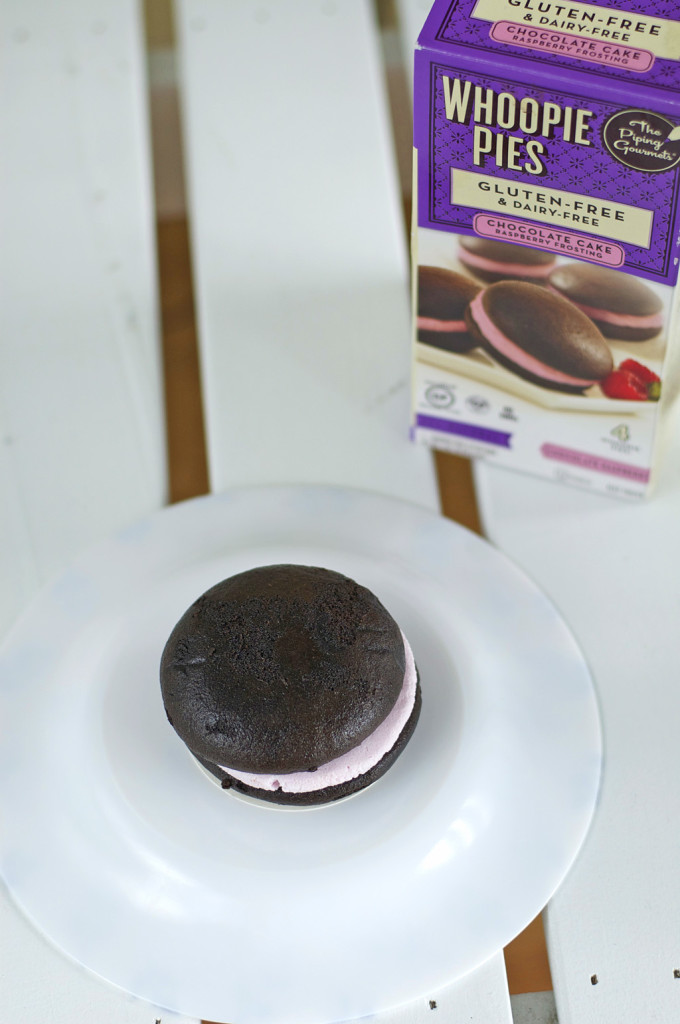 There were 4 pies in the box. You can thaw them out or just eat them as soon as you remove from the freezer (that would be me!).
Thank goodness there are only 4 in the box since the calorie count is 230 per pie, but heck for a special treat like this, I'll get on the treadmill or stationary bike extra!!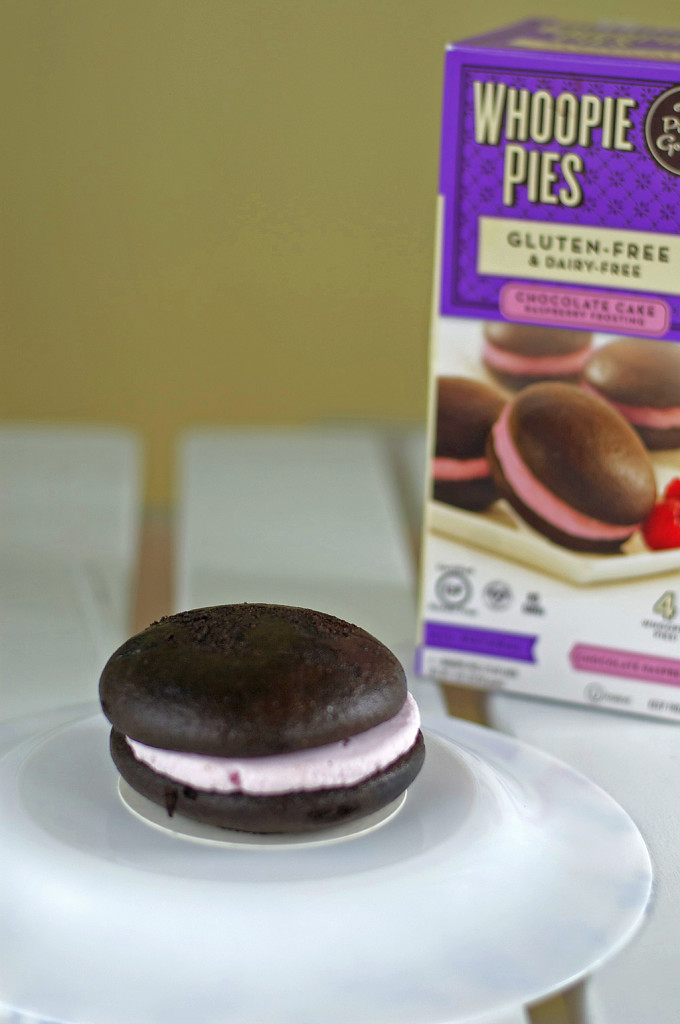 I highly recommend if you see any of The Piping Gourmets products to give them a try!  I look forward to trying some of their other flavors.
****Please note, I like to share when I find a product new to me. I was not contacted, nor did I receive any compensation for this review.***