Tasty, moist Brownies made with Black Beans!!  AND they are Gluten Free, Dairy Free and Vegan!  And best of all they are delicious!!
I am always looking for healthy dishes that taste great.  That's not asking too much, is it?
So how can I deal with my sweet tooth, chocolate craving without feeling guilty, and have a treat that is good for me?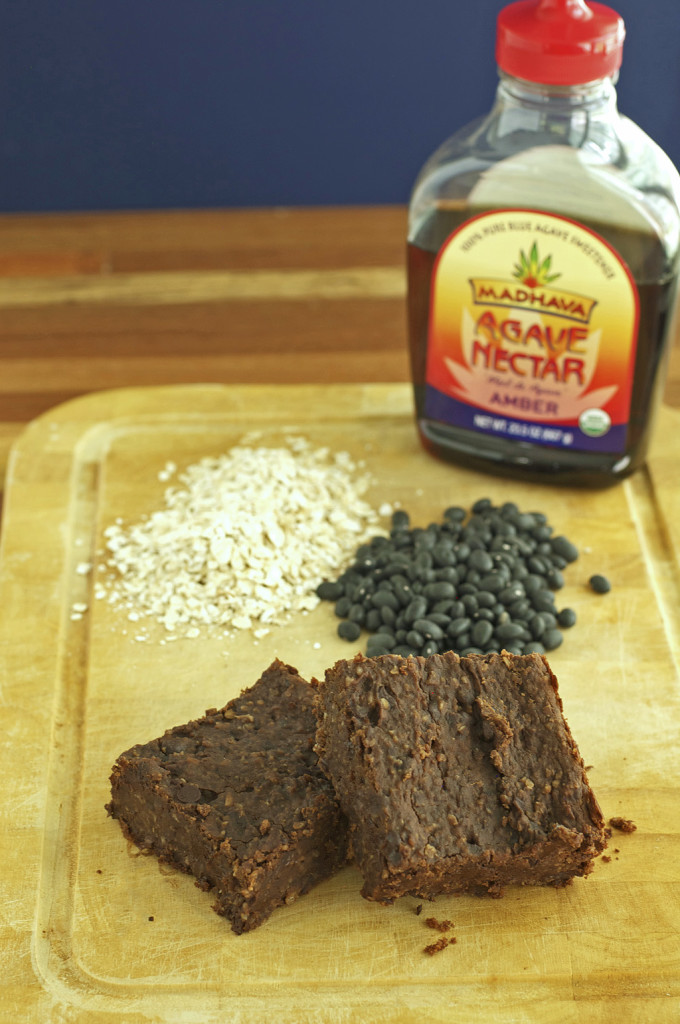 Ta-dah, Black Bean Brownies!!
I knew black beans contain protein nutrients such as those found in seafood and poultry and they also contained the same nutrients seen in vegetables such as spinach and broccoli.  BUT the best part about the black bean was the fact it is a low energy dense food. This means it has a low calorie count for the weight of the cooked bean. You can eat more black beans and still have a low calorie count!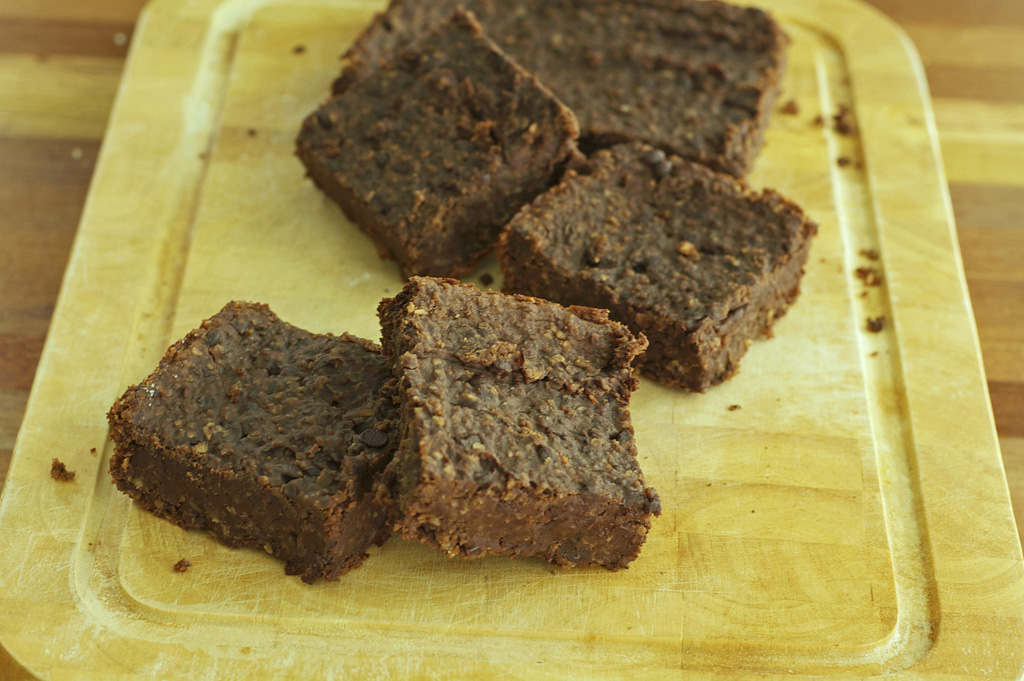 So come on Black Bean Brownies!!
I had seen Black Bean brownie recipes, but had never tried any… until now.
What was I waiting for?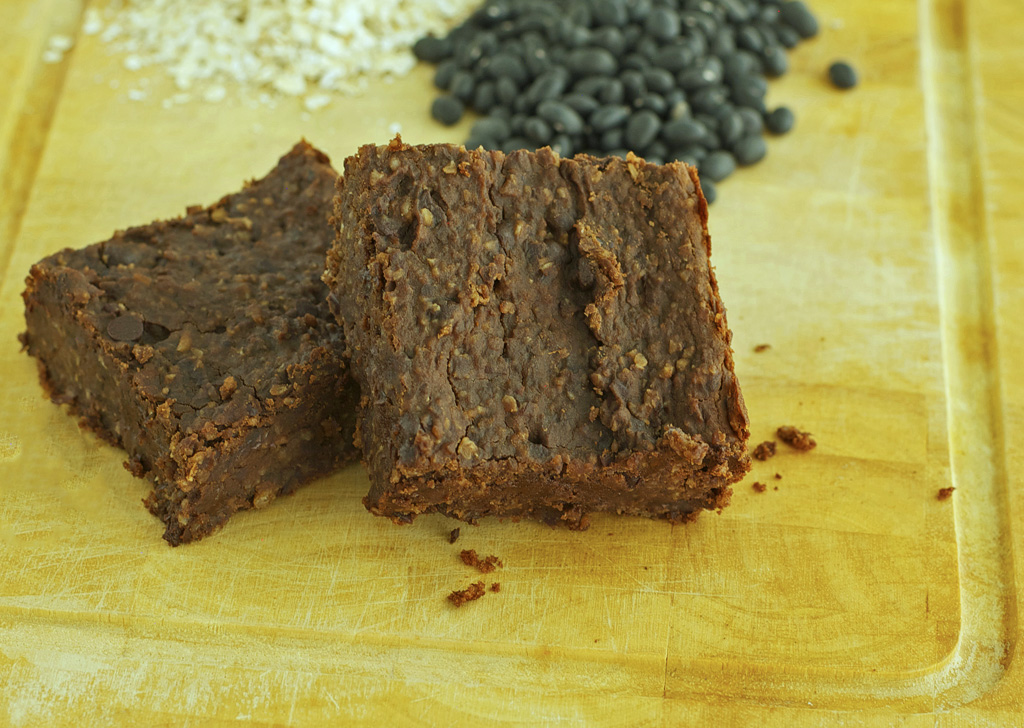 These brownies had a wonderful moist texture, heavenly chocolate taste and were low in calories too!!
I have died and gone to chocolate heaven!
Of course, there are some people out there that have no sense of adventure; if you offered them a Black Bean Brownie they would look at you in horror and refuse to try one or maybe, if you're lucky, run in the opposite direction!!  My feelings? Let them run! It means more brownies for me!!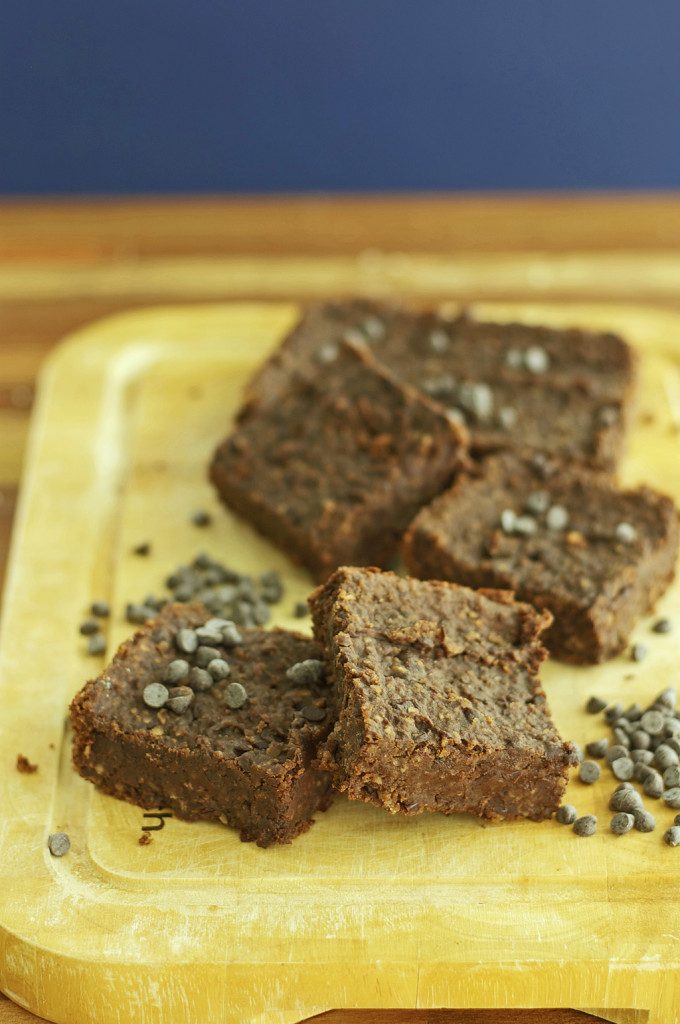 The great thing about these brownies, besides the wonderful dark chocolate taste?  I really cannot overeat them, thank you Father, because they are so filling!!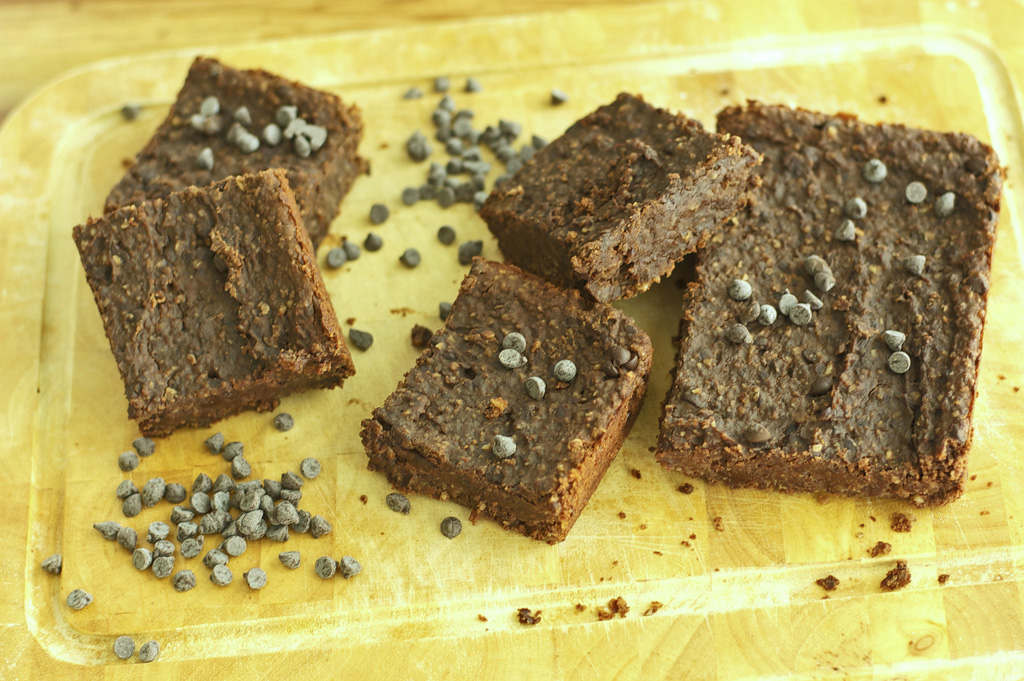 So indulge your chocolate craving with these delightfully nutritious Black Bean Brownies!! Oh, and did I mention they are Gluten Free, Dairy Free AND Vegan?  Just added bonuses!

Black Bean Brownies Gluten Free, Dairy Free, Vegan
Ingredients
1½ cups black beans (15 ounce can, drained and rinsed very well)
2 Tablespoons cocoa powder
½ cup gluten free quick oats
¼ teaspoon salt
⅓ cup pure maple syrup or agave
2 Tablespoons sugar or 4 drops of vanilla stevia
¼ cup oil
2 teaspoons gluten free vanilla extract
½ teaspoon baking powder
½ - ⅔ cup dairy free chocolate chips
Instructions
Preheat oven to 350 degrees.
Combine all ingredients, except for chocolate chips, into a food processor and blend until completely smooth.
Stir in chocolate chips, then pour into a greased 8x8 pan.
Bake for 15-18 minutes and let cool at least 20 minutes.
Notes
I doubled the recipe to make a thicker brownie.
Black Bean Brownies Gluten Free, Dairy Free, Vegan