I like Maple syrup on pancakes but had never had any maple cake. My mom would talk about a maple cake her aunt would make when they visited her in Pennsylvania for summer vacation.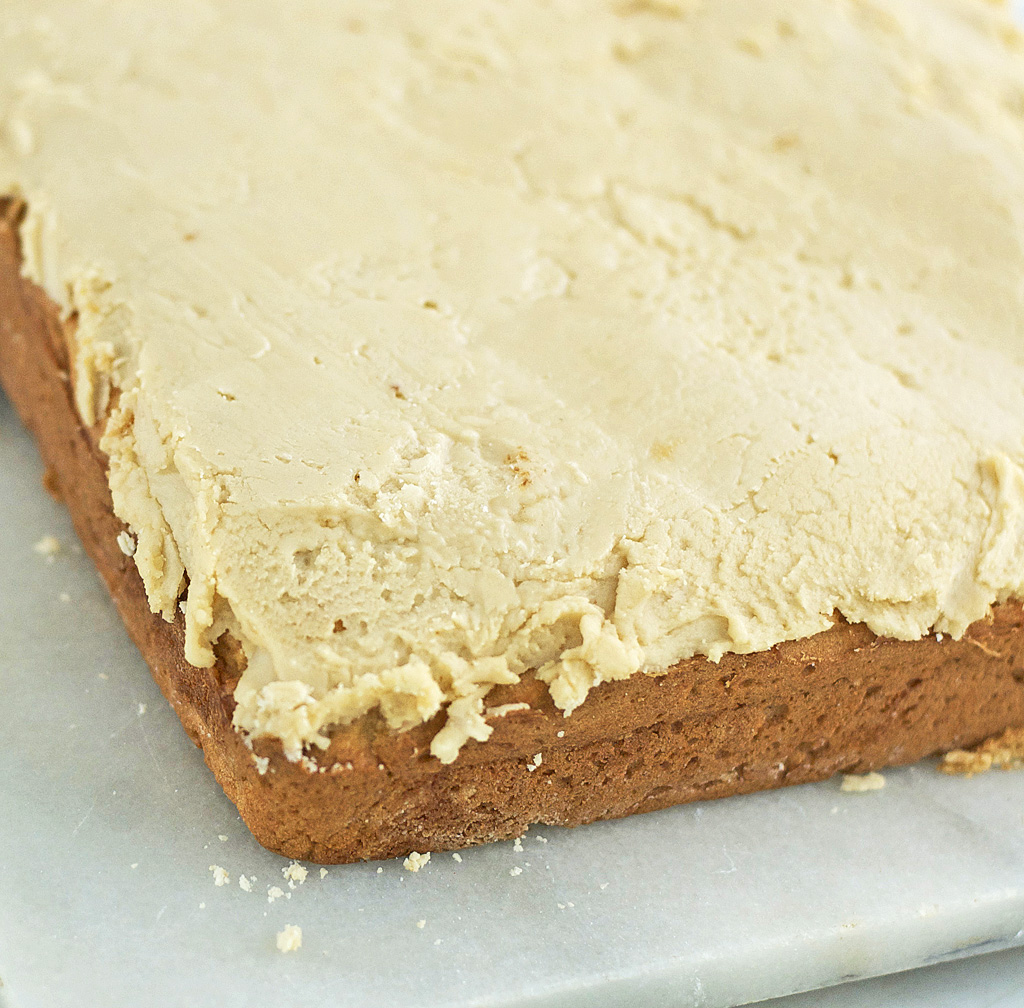 She would rave about how good that cake was and how she sure would like to have some again.  Being the wonderful, loving, excellent daughter that I am, I started looking for a maple cake recipe. After a few trials and errors, I found one. Mom took one bite and lit up.  This maple cake is moist with just the right amount of maple flavor.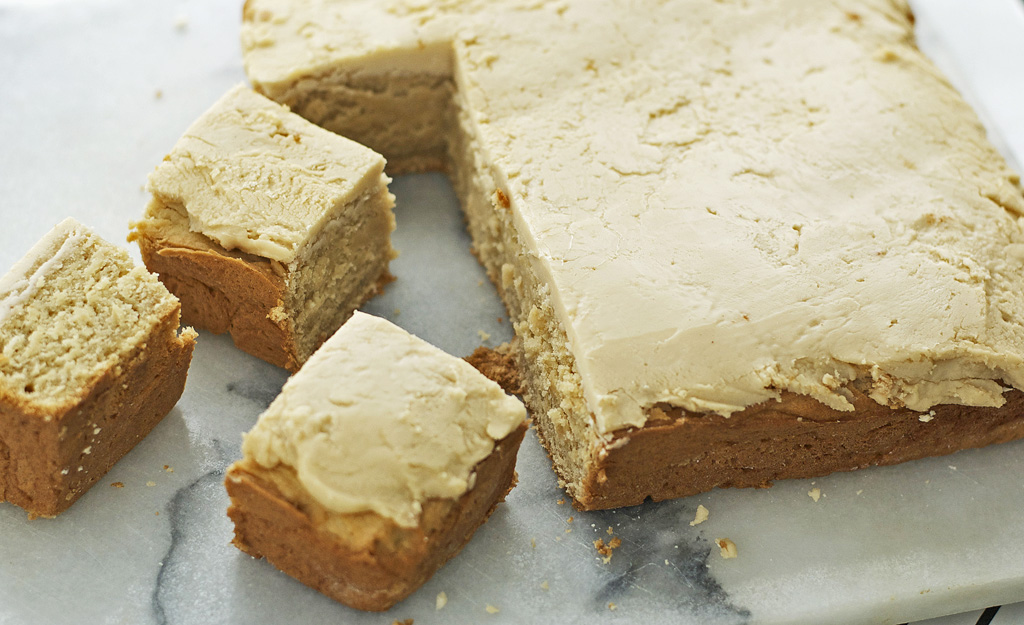 Usually I will have a sad streak in my gluten free cakes, but not this one. It was perfection from top to bottom and in every morsel!!!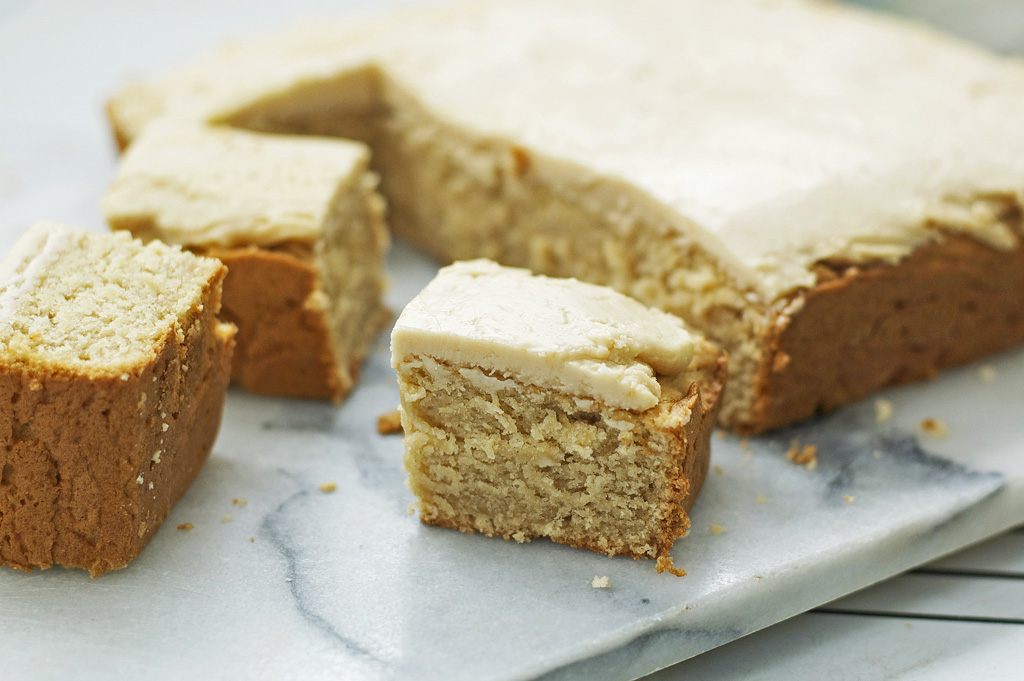 Go on and make this cake for your mom, dad, husband, boyfriend, child, brother, sister, whoever or just for yourself!! It is a real treat.
Maple Cake Gluten Free
Ingredients
Cake Ingredients
1 cup (2 sticks) unsalted butter, room temperature
2½ cups Pamela's Artisan Flour Blend
2 teaspoons baking powder
½ teaspoon baking soda
½ teaspoon salt
¾ cup pure maple syrup
½ cup granulated sugar
2 large eggs
1 teaspoon gf vanilla extract
¾ cup plain yogurt*
Icing Ingredients
⅓ cup pure maple syrup, plus more if needed
3 Tablespoons unsalted butter, melted
2 cups confectioners' sugar
Instructions
Cake Directions
Preheat oven to 350 degrees
Butter a 9 inch square baking pan; line with parchment and butter parchment. Dust with any kind of gluten free flour, tapping out excess.
In a medium bowl, whisk together flour, baking powder, baking soda, and salt.
Beat butter, maple syrup, and sugar with a mixer until fluffy. Add eggs, one at a time, beating well after each addition. Mix in vanilla.
Add flour mixture and yogurt to butter mixture alternating between flour and yogurt, starting and ending with the flour. Beat until just combined.
Transfer batter to prepared pan and smooth batter out evenly.
Bake until a cake tester comes out clean about 35-40 minutes.
Transfer pan to a wire rack and cool for 10 minutes. Turn out cake onto rack to cool completely.
Icing Directions
Combine maple syrup and butter in a bowl.
Sift in confectioners' sugar and stir until combined.
Adjust consistency with more syrup, if necessary.
Spread icing over top of cake.
Let set before serving, at least 15 minutes.