I've been dreaming about a rich, dark chocolate cake lately.  One that is so moist… it makes your mouth water just to remember that last time you had some.  I have always liked chocolate cakes, but as I get older I want not only chocolate cake but chocolate icing.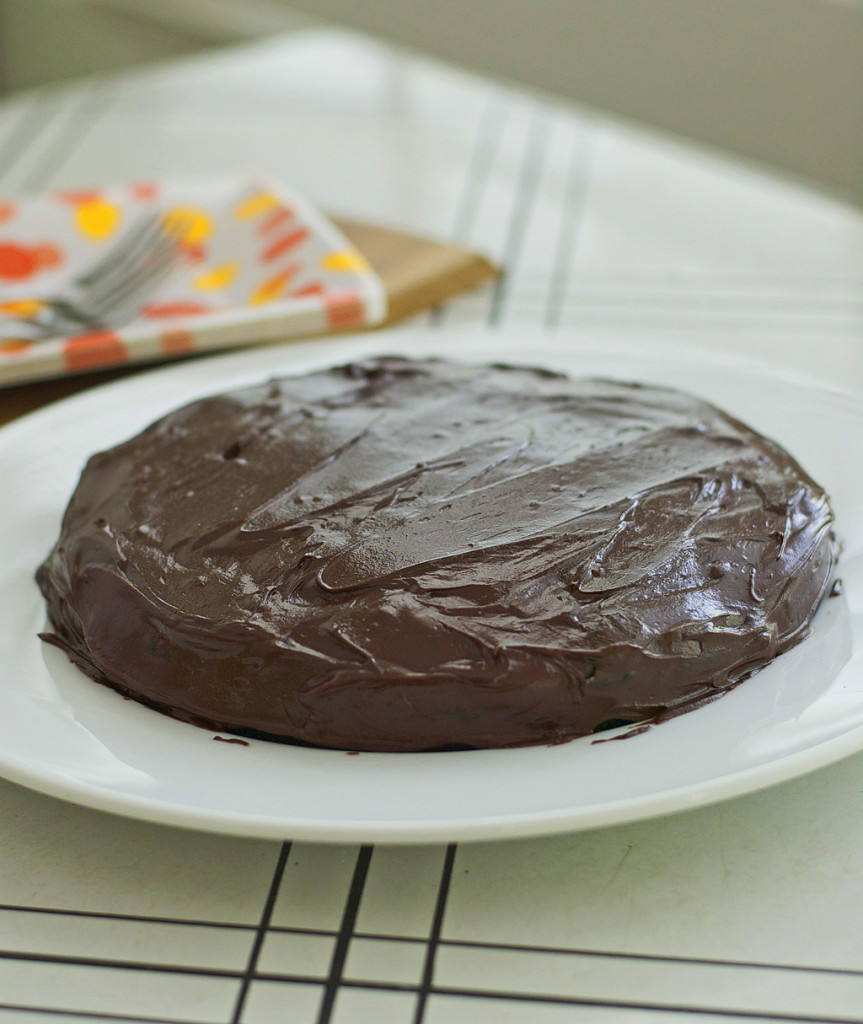 Hey, you can't be too thin, too rich or have too much chocolate!  I heard oil was black gold, but to me.. give me a piece of dark, rich, moist chocolate cake with dark chocolate icing.  Being gluten and dairy free presents a challenge with cooking and especially baking.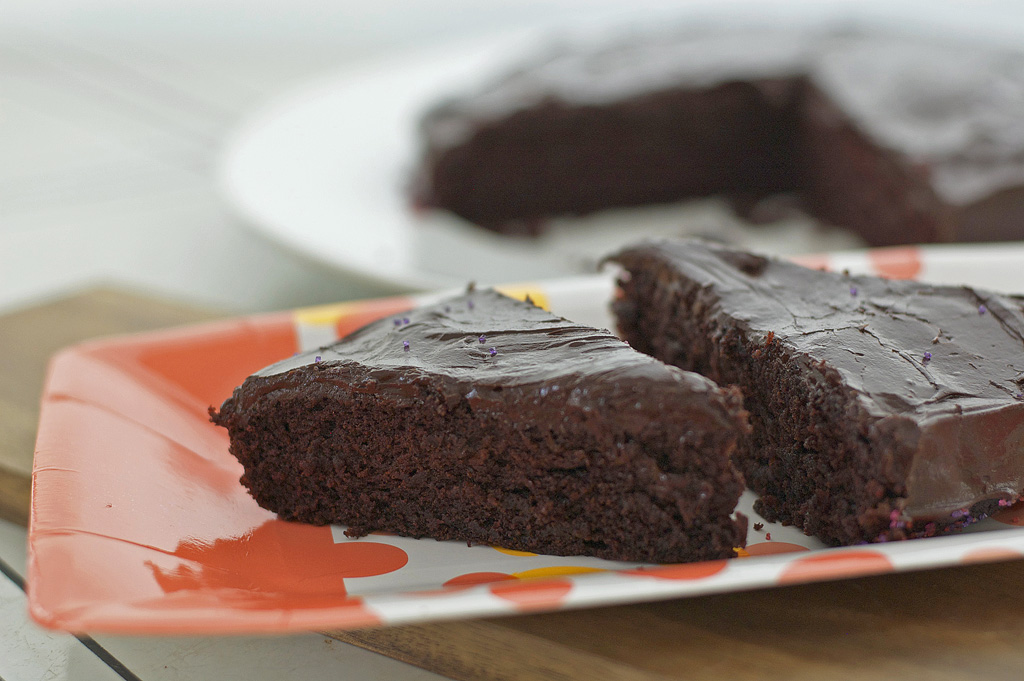 I found this recipe in a cookbook and decided to see if I could adjust it to be gluten and dairy free and meet my taste expectations.
Oh, yeah it fit the bill..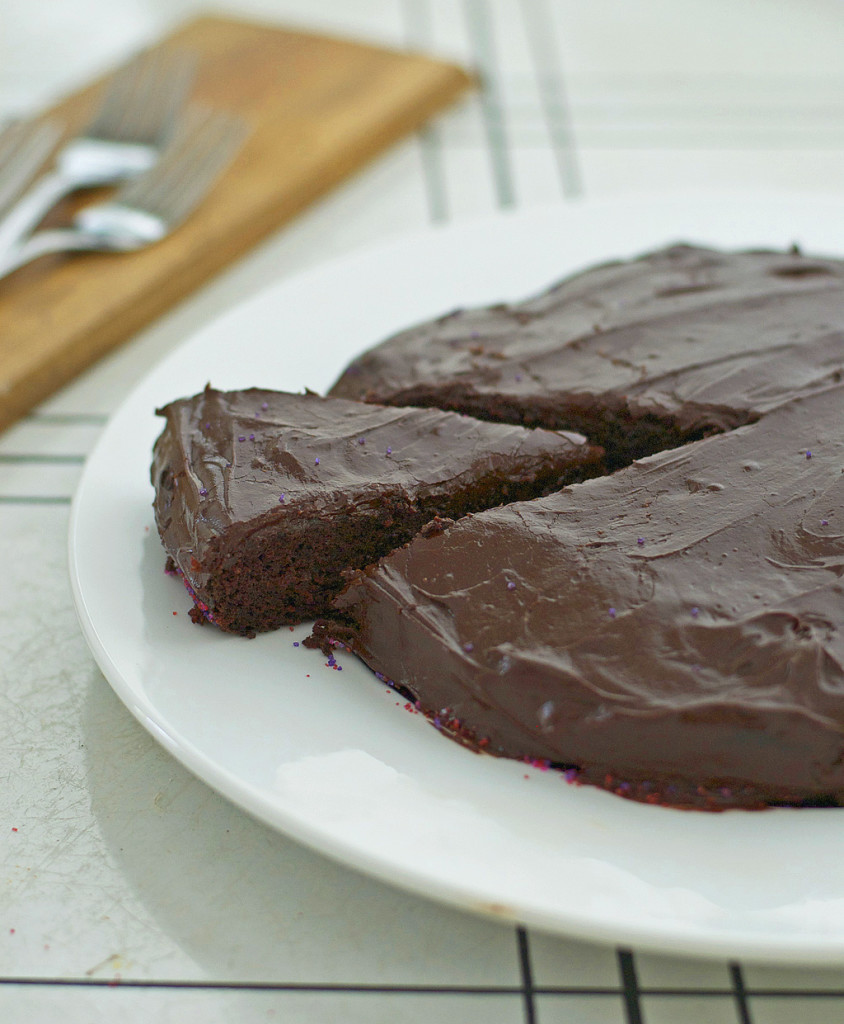 The recipe is easy, the taste is divine, the aroma while it is baking is heavenly.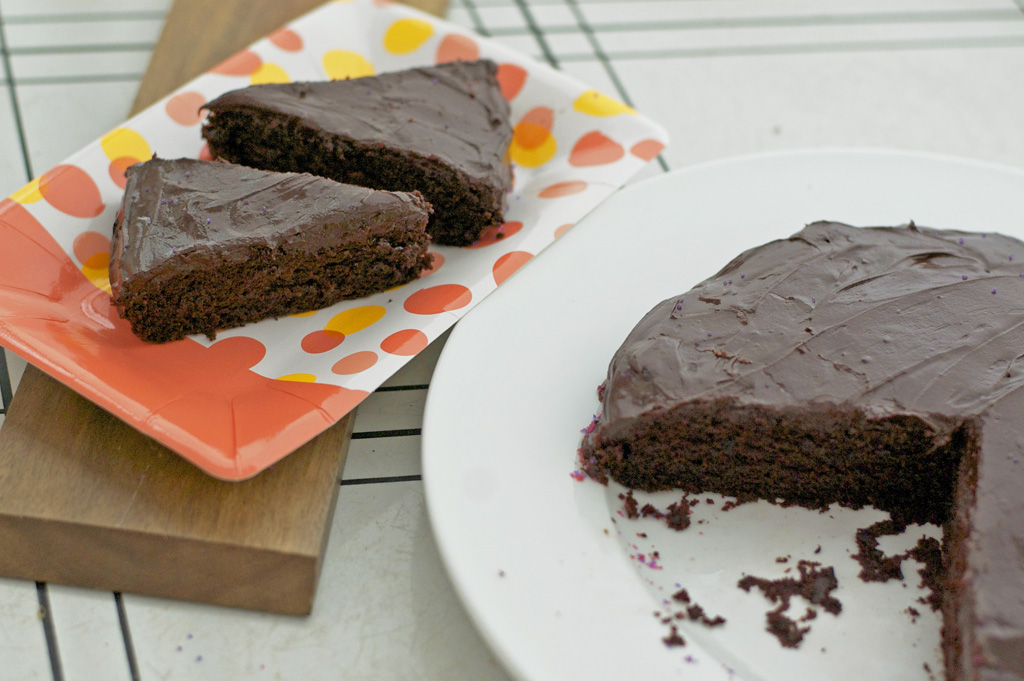 I think I will go pour myself a glass of almond milk and have another piece of this sinfully good chocolate cake.
Chocolate Cake Gluten Free Dairy Free
Ingredients
Cake Ingredients
1 cup warm water
½ cup unsweetened cocoa powder
1½ cups Pamela's Artisan flour blend
1 cup granulated sugar
¾ teaspoon baking soda
½ teaspoon salt
½ cup oil
1 Tablespoon vanilla extract
2 teaspoons distilled white vinegar
Chocolate Glaze
2 ounces dairy free dark chocolate, finely chopped
½ cup confectioners' sugar
2 Tablespoons water
Instructions
Cake Directions
Preheat oven to 375 degrees.
Coat an 8 inch round cake pan with cooking spray.
Whisk water and cocoa in a small bowl until smooth.
Combine flour, sugar, baking soda, and salt in a large bowl; make a well in the center.
Add cocoa mixture, oil, and vanilla. Whisk until smooth. Whisk in vinegar.
Transfer batter to prepared pan.
Bake until a cake tester comes out clean, 25 to 30 minutes.
Transfer pan to a wire rack to cool.
Turn cake out onto rack to cool completely.
Glaze Directions
Melt chocolate in a heatproof bowl set over a pan of simmering water.
Whisk confectioners' sugar and water until smooth.
Add melted chocolate in slowly, whisking until thickened and spreadable.
Immediately pour glaze onto center of cooled cake.
Using an offset spatula, gently spread glaze over top and sides.
Chocolate Cake Gluten Free Dairy Free